Whenever it comes to planning a trip, first question that pops in is when's the best time of the year to visit South Korea? Read on ahead to find out which time suits best!
The Korean peninsula is located in the mid-latitudes. Depending on the time of the year, South Korea experiences all the four seasons. It can be warm and dry, hot and humid, or freezing cold. Weather and rainfall can be very drastically different every season as the peninsula is affected by the Yangtze-river air mass, North Pacific air, and the bitter Siberian air. Summers are short, hot, and humid and can get up to 40°C and winters can be as colds as negative 20°C while being long and dry. Spring and autumn are pleasant but short in duration.
Each season has something unique to offer visitors to the country, but it can vary based on an individual's travel preferences. Depending on what you want out of the visit to South Korea, some months are better than others.
Best Time to Visit South Korea
We are going to be talking about the best time to come and enjoy in South Korea in this Korea Travel guide! Read on to find out what to expect from each month of the year.
January
There's always a certain charm about cozying up in a warm coat and wandering through crisp white snow-covered streets. While many people prefer to avoid the cold, you can expect snow, which often tends to fall most often in January.
The benefit of traveling at this time of year is that most places of interest are far less congested. It can make for a delightful trip, especially for those looking to avoid the crowds of the big cities. You will still find tourists in the country's ski resorts as they offer many snow activities like skiing, snowboarding, and sledding. Despite the icy conditions, South Korea's transportation system is unaffected, so you don't have to worry about getting stuck in a place.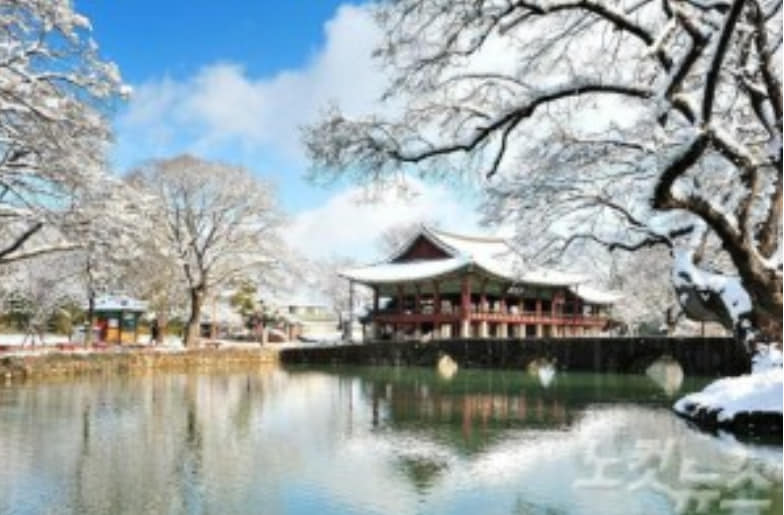 February
The Korean winter is long and cold, and it extends until late February. Visitors can enjoy many indoor attractions like museums, theme parks, enjoy good food in restaurants, and relax in jjimjilbangs (Korean spas). And most importantly, most of these are connected directly to the subway, so you won't need to step out in the cold if you don't feel like it. Furthermore, shopaholics can indulge in their guilty pleasure and take advantage of the huge sales across the country throughout this month.
The effect of Siberian cold air is more apparent as you go further north in the peninsula. So, if you want something warmer, you can focus your trip to southern regions, such as the beautiful Jeju Island and the coastal city of Busan.
March
March welcomes the spring, and the temperatures begin to warm up. Most locals head for the mountains in South Korea's many national parks. The peaks are canopied in colorful wildflowers. You can experience the change in weather by enjoying the country's many festivals like Jeju Fire Festival and the Cherry Blossom Festival.
During mid-March, the temperatures can drop unexpectedly, so it's best to layer your outfits. It reflects the fickle weather in Korea.
April
Cherry blossoms of Japan may be legendary, but Korea's blossoms are simply a sight to behold! Multiple cherry blossom festivals take place during the first two weeks of April. Forsythia, Azalea, and Cherry Blossoms bloom all around covering the country in pink and white petals. You can see lakes, paths, and parks covered with seemingly endless canopies of flowering blooms.
Although it is one of the most favorite time of the year for most travelers, April is also the time of year when the notorious yellow dust from the Gobi Desert covers the Korean peninsula. It creates an unwanted haze and dustiness all around so, if you have any allergies, its best to avoid this month or bring a supply of masks.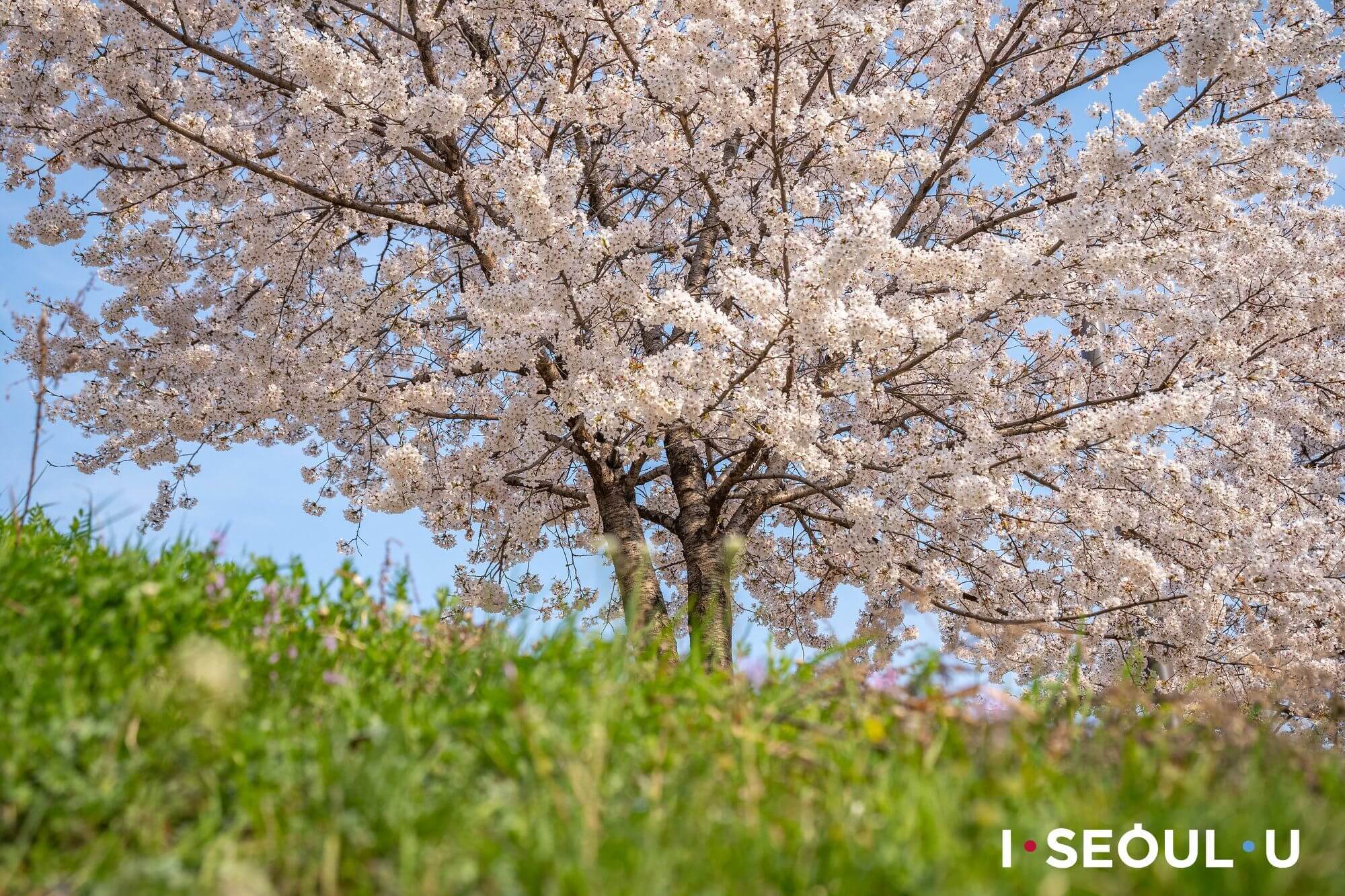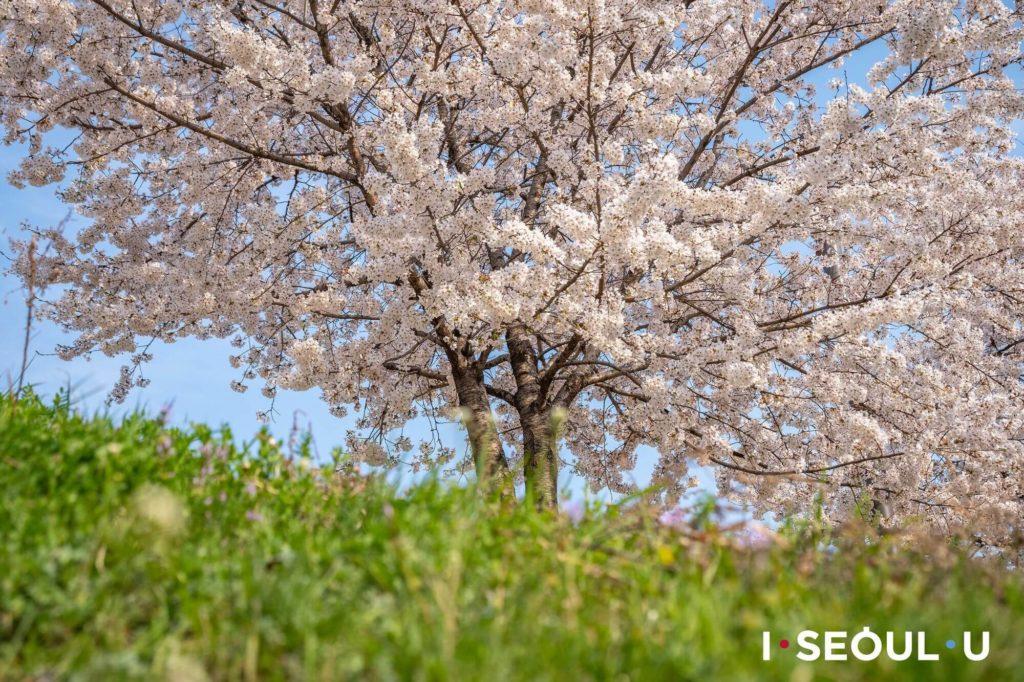 May
May is a mild weather month, which makes it another popular month of the year to visit South Korea. It is advisable to book early as with all the springtime visitors; lodging options can be limiting.
As most days are sunny, you can take advantage of and enjoy the great outdoors. There are plenty of events and festivals to keep you busy and entertained. Local favorites include Damyang Bamboo Festival and Boseong Green Tea Festival in Jeollanam Province.
Read More: Summer in South Korea: What to Do & How to Stay Cool
June
Like May, weather in June is also mild, particularly in Korea's coastal regions. You can avoid the crowds and enjoy beaches which tend to become overcrowded with tourists in July.
Although the weather is mild, it can become chilly in the evenings, so it's not a bad idea to carry a light jacket whenever you are going out for night wandering.
July
Summers in Korea can be intolerably hot and muggy. You might simply end up going from one air-conditioned venue to other. It is sweltering hot outside, and it can be a deal-breaker for many tourists.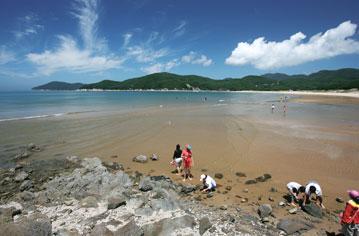 For those who are not bothered by hot and humid, July can be a fun time to visit South Korea. You can experience popular music festivals like Ultra Korea and the Incheon Pentaport Rock Festival. Some weekend cultural events also make for a great way to beat the heat like the Boryeong Mud Festival and Sinchon Water Gun Festival. In late July, the country's monsoon season begins with intense and long showers, which can last throughout the day.
Read More: Best Beaches in Jeju Island, South Korea
August
Scorching heat makes August a perfect time to hit the beaches of South Korea and all the wonderful waterparks. But, the caveat is it is also summer vacation for most schools, universities, and companies in South Korea. Therefore, everywhere can be overly crowded, including hotels.
The Korean peninsula is less vulnerable to typhoons as compared to neighboring countries, but you can still expect one to three typhoons per year. They bring torrential rains during summers, especially in August.
September
It is one of the most finicky months of the year. Early September can be some of the hottest of the year, while the latter half can become chilly and autumn-like.
There are many fall events and festivals that you can enjoy, which are family-friendly like Andong International Mask Dance Festival and Hyoseok Cultural Festival.
October
It is near-perfect weather full of enjoyable events and festivals such as the Busan International Film Festival and the Jinju Lantern Festival. It is one of the best months to visit South Korea.
The natural landscapes erupt in magnificent arrays of reds, yellows, and oranges. The changing of leaves is especially a sight to behold in mountain regions of Seoraksan and Bukhansan.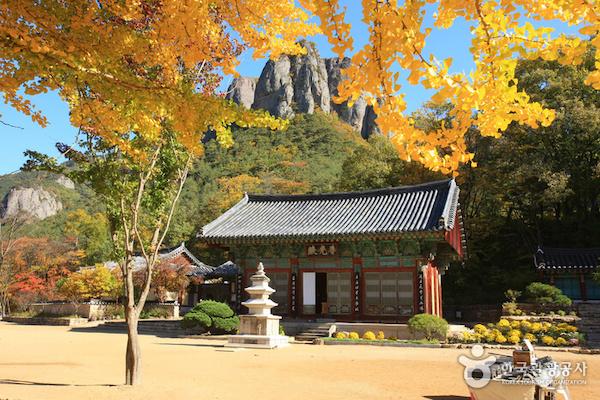 November
November is known to have mild temperatures like October with low rainfall to disrupt your plans. You can enjoy the untouched natural beauty with crisp and fresh air. Marvel at the colorful light of the Seoul Lantern Festival, or you can try your hand at making kimchi at the Seoul Kimchi Festival.
December
It is a fun time to visit for those who don't mind the cold. It can be excruciating on certain days, but there's also snow, festive decor, and lots of merrymaking. And while businesses shut down for Christmas in many cities globally, larger businesses in the country boom with festivities. They rarely close for the holidays are you can enjoy festivities throughout December.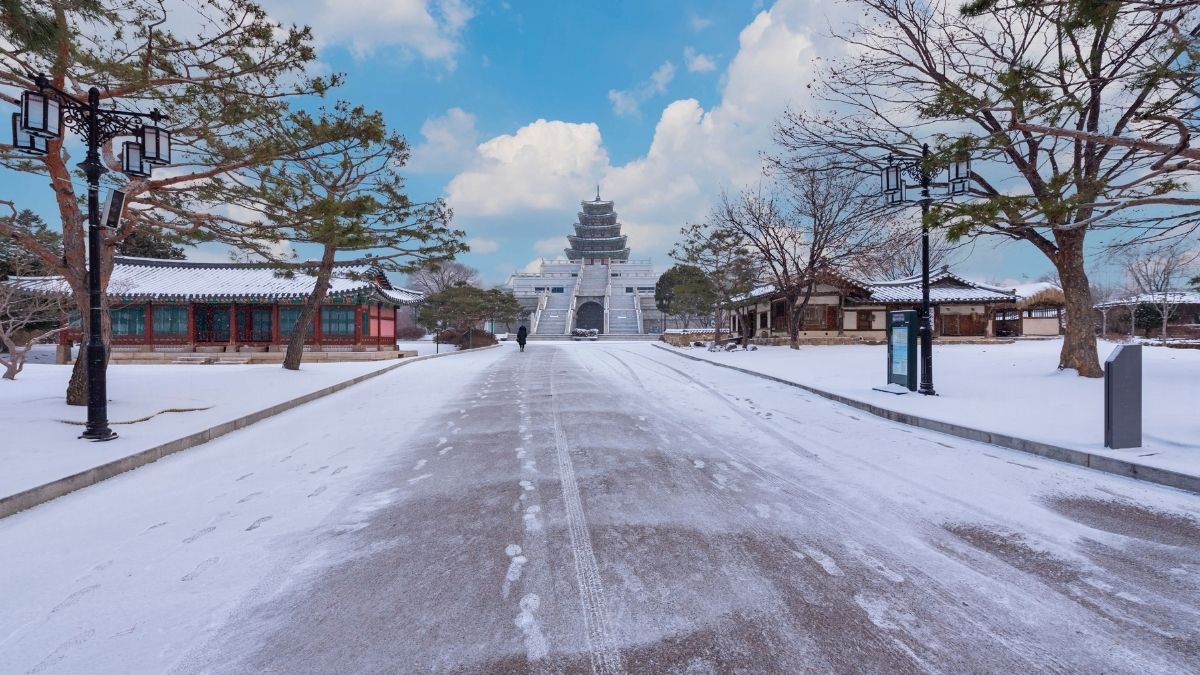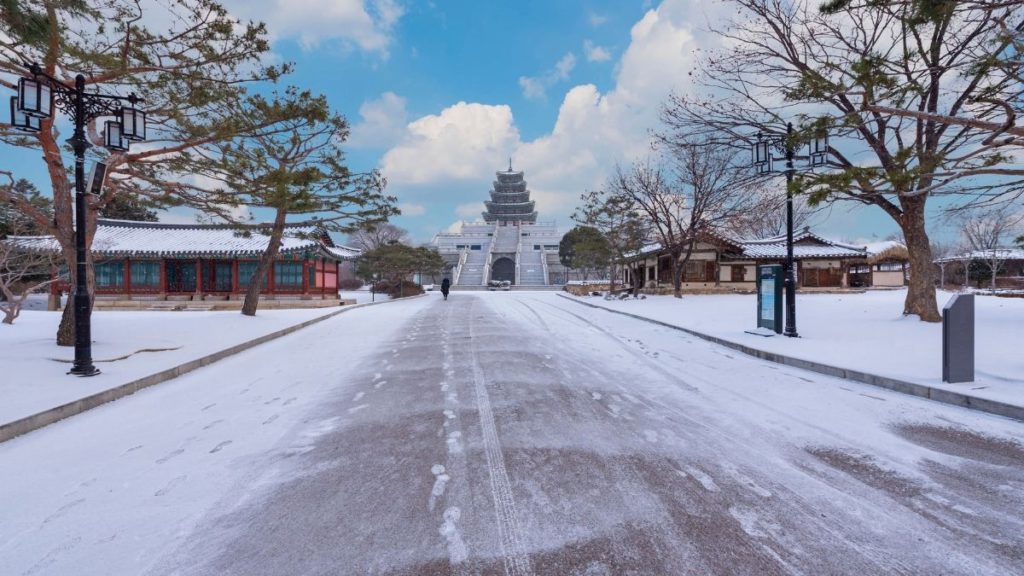 When Not to Go!
During South Korea's two main holidays, Seollal (Lunar New Year) and Chuseok, are some of the busiest times for domestic travel. Seollal (Lunar New Year) usually falls in January or February, and Chuseok takes place in September or October. Many locals flock to their hometowns to visit their families. In these months, traveling within the country can become difficult unless it is pre-planned and booked. Furthermore, many attractions are closed during these days.
Check out other travel articles on KoreaTravelPost: