Lotte World is the world's largest indoor theme park, one of the first of its kind in Korea that was opened in 1989. The theme park is the perfect spot for having fun and experiencing anything you want. It's a theme park full of thrilling rides, ice rink, and many other fun activities. There are many different kinds of parades, accommodations, department stores, a folk museum, and many more. It is open 365 days a year regardless of the weather, letting people experience adventures and magical joy every single day!
It is one of the planet's most popular parks comparable to Universal Studios, Florida, and Hollywood. Just like Disneyworld and Universal, Lotte World is owned and operated by a vast conglomerate, Lotte Co. Ltd. In addition to the theme park, the company empire includes candy companies (LINK), restaurants, malls, department stores, duty-free shops, skyscrapers, and many more. And just like the Western theme parks, it is surrounded by entertainment and shopping complex that feature a water park, aquarium, and other businesses.
Lotte World is divided into two sections – Lotte World Adventure, a global themed indoor area, and Magic Island, a themed outdoor park. It also contains Garden Stage showcases various themed musicals that match different seasons. Star Avenue is where you can find Korean stars and the universe of Korean entertainment.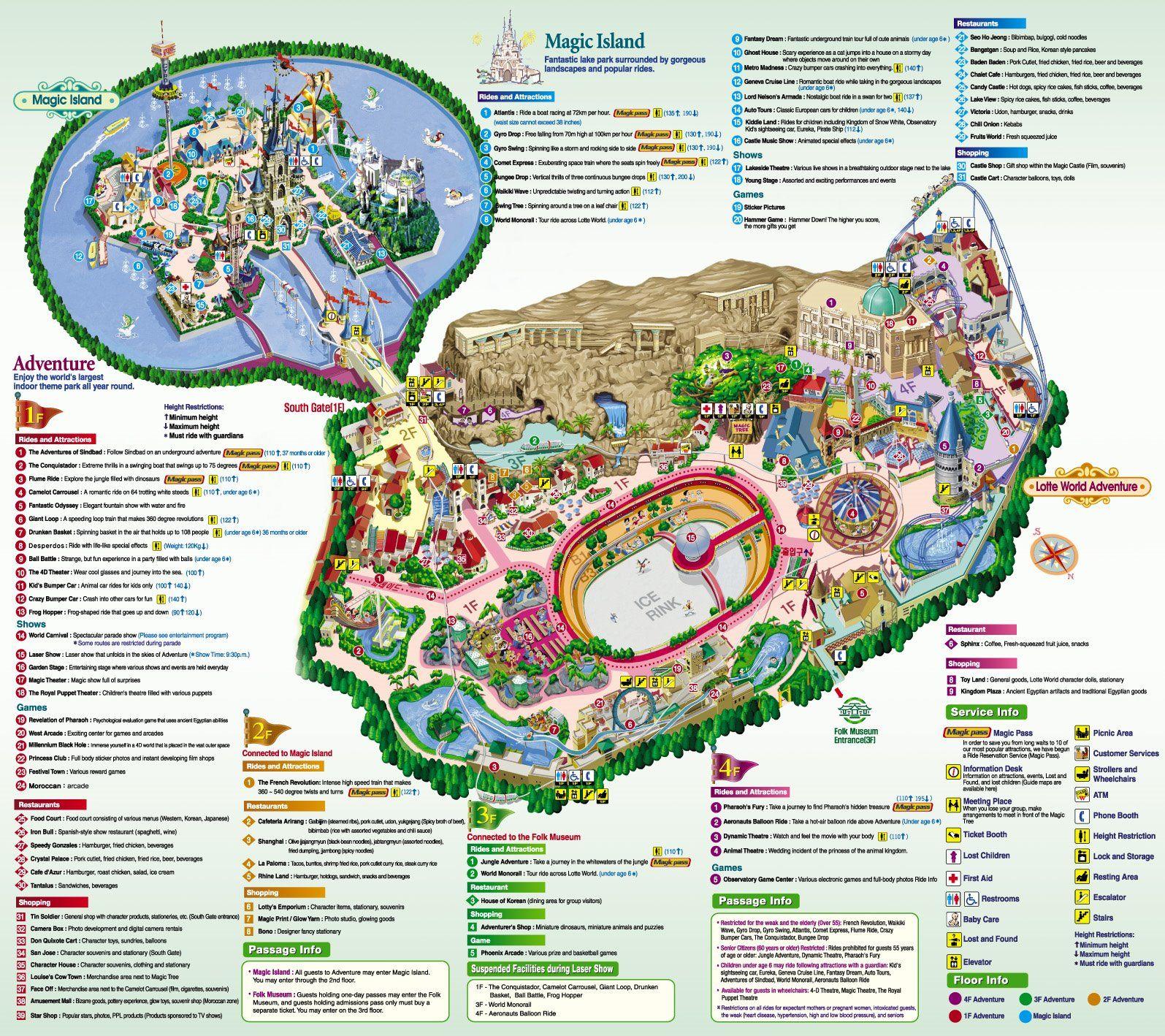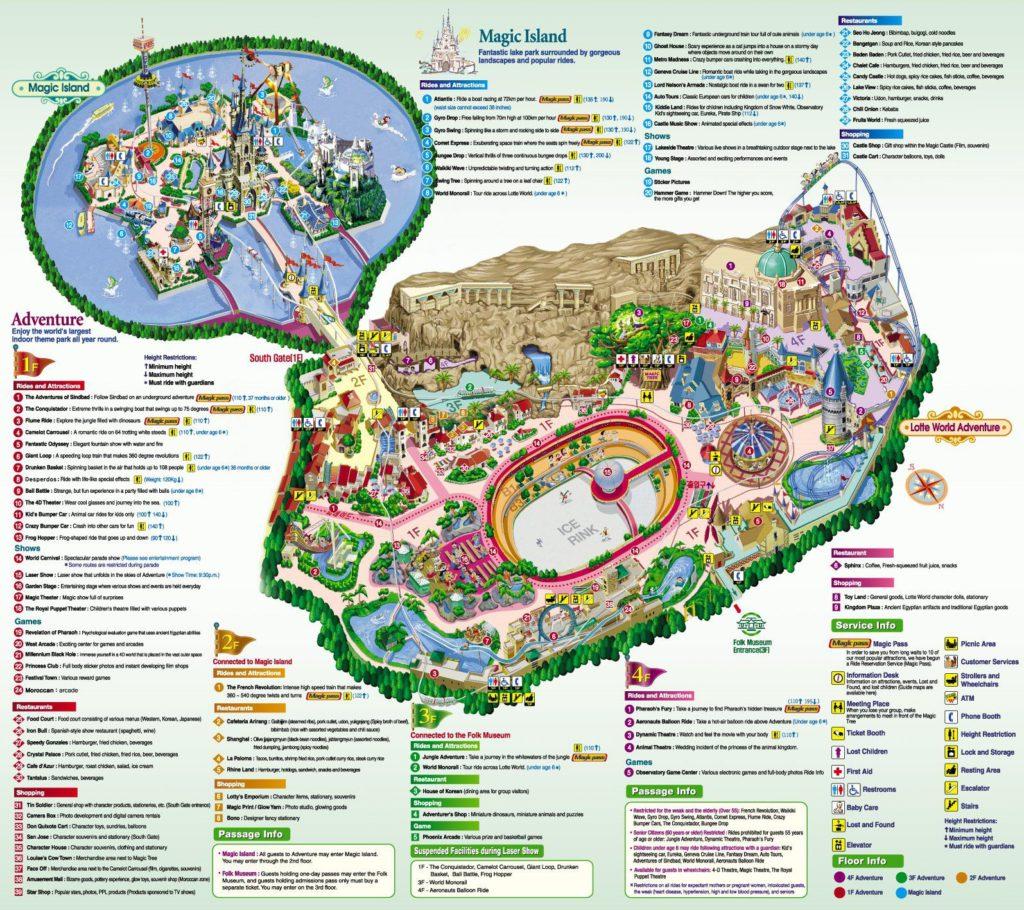 Lotte World Adventure
As it is a world themed indoor area, it has districts that represent different countries with various kinds of facilities and souvenir shops. Here you can enjoy watching parades, films, and laser shows. There many attractions that are spread out all over the park-like Across Dark, Jungle Adventure, VR Space, Game Factory, and many more!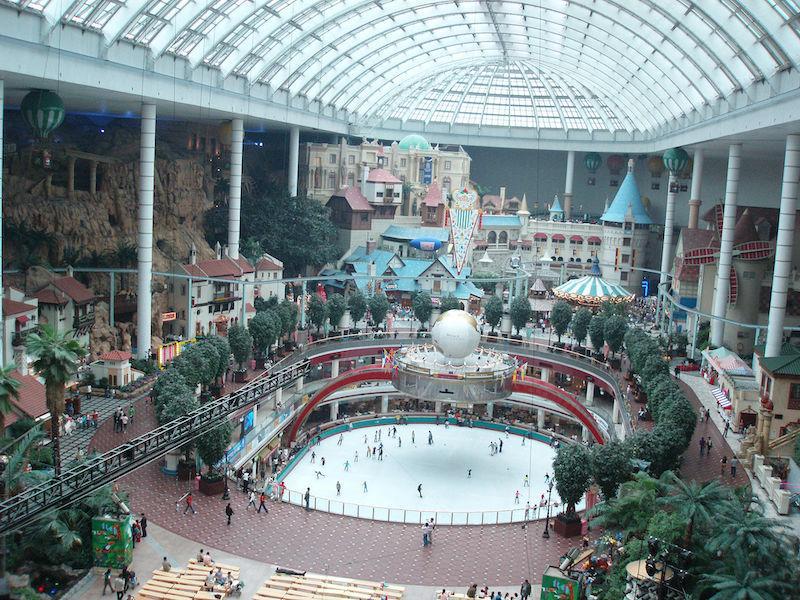 Folk Museum
The Folk Museum is very popular amongst tourists. It displays folk cultural items that date about 5000 years back in Korean history. The museum also features miniature villages and a playground for younger kids. The museum is very visitor friendly, where the displays are arranged in such a way that they attract attention. The displays are also easily understandable, so even kids can enjoy rich Korean history. Audio-visual devices are available, which makes the museum visit even more exciting and enjoyable.
How to get to Lotte World?
The park is located on the south of the Han River. The best way to get to Lotte World is via the city subway system, which is pretty reliable and inexpensive. The signage is both in English and Korean, so it is still easy for international visitors to understand. The ride roughly costs 1050-1250 Korean Won if you are anywhere in Seoul. From the station, you can easily walk to the theme park by following the signs. 
Admission to the Park
Currently, there are two options for entry: a Universal Pass and a Park Ticket. The Universal Pass includes Lotte World and Folk Museum, and the Park Ticket is only for Lotte World. Both the tickets are valid for admission to Adventure, Magic Island, and playing facilities. There is a discount on the entry price after 4 pm. A Park Ticket costs 56,000 Won ($47), and a Universal Pass costs 59,000 Won ($50) for adults.
Food and Snacks
Just like any other theme park, you can get your hands on standard theme park type of snacks – popcorn, ice cream, and churros. You can also enjoy the delicacies from all the different countries all year-round.
Magic Island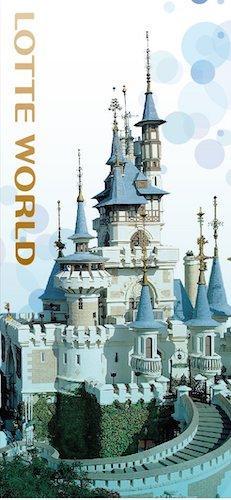 From here, you can also go and enjoy the day at Magic Island, the outdoor theme park of Lotte World. This is an artificial island located in the middle of Seokchon Lake. It contains 17 different rides such as The Comet Express, Atlantis, Gyro Swing, Gyro Drop, and many more. For accessing this part of the Lotte World, there is a separate ticket which you can use for rides. There are two options: Ride 5 for 47,000 Won ($40) and Ride 10 for 85,000 Won ($72).
Check out other other articles from KoreaTravelPost: