Whenever you are traveling to a different country, you might find the transportation system too complicated. When traveling to South Korea, you will find that the public transportation system is well organized. But, at the same time, it is a bit complicated and not just for tourists! Often you don't know which subway or bus to take to reach your final destination.
And unlike other countries, if you are traveling to South Korea, it is better to take public transportation than to drive your own vehicle or take a cab.
Meanwhile, you can check out the restaurant culture in South Korea so that you can enjoy the delicious Korean food like a local!
Transportation & Navigation Apps in South Korea
Before getting on to any form of public transportation, it is better to download travel apps like Naver Map and KAKAO Map. You can also use Google Maps, but natives prefer to use the other two apps. These apps are optimized for traveling in South Korea. KAKAO Maps is available in the English language, and it is more user-friendly with more functions like road maps and recommendations. Naver Map is available in English, Chinese, and Japanese, and it is a simple map app where you can find directions to any place. 
Transportation Card
For using public transportation, you need one of the following transportation cards. You can pay in cash for every ride, but they are not interconnected. If you buy a transportation card, you can use them interchangeably on buses, subways, and taxis.
T-Money card: Basic transportation card you can use in buses, subways, and taxis. You can also use this card as a payment method in affiliated stores.
M PASS: You can take 20 rounds of transportation without any additional fee.
Amazing Pay T-Money: You can get discounts on Incheon Airport Bus, and in certain attractions.
Seoul Pass: You can get discounts on over 100 tourist attractions and also use it as a transportation card.
Korea Tour Card: The card is exclusive to international tourists and provides convenient access to public transportation anywhere in Korea. You also get dicount benefits at popular attractions like Lotte World.
The important thing to remember about transportation card is that you need to tap out before getting off the transit. Why? First is that you get a transit benefit, and second is if you don't do it, you might be charged extra based on how far you've traveled. 
Buses in Korea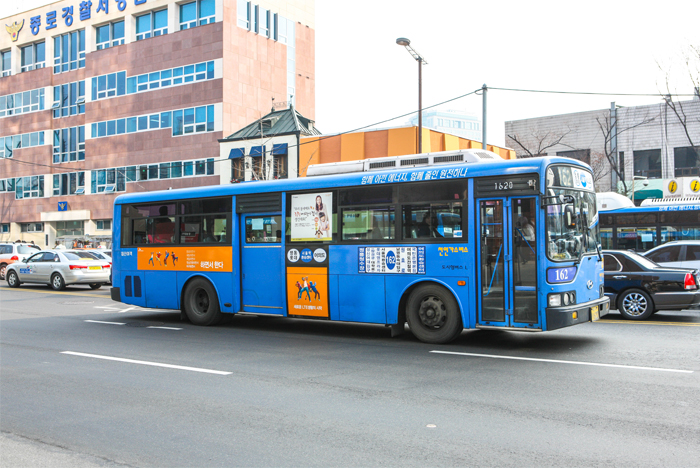 There are many intra-city and inter-city buses in South Korea, all with a specific system to make for organized travel. Throughout the country, city buses provide an easy way to reach any destination, with special colors or numbers to designate each route.
Food or drink without lid is not allowed on the bus. You can transfer between buses of different numbers. Bus fare can be paid either by cash or transportation card when boarding.
The buses have seats in various colors. What does it mean? 
Most seats are designated as seats for pregnant women and the elderly. If the seats are empty, you can sit on those seats. It is suggested that you leave those empty, but if you are exhausted, you can sit down for a bit.
Subways in Korea
Like subways in other major cities around the world, Seoul Metro is packed with people in rush hours. But, if you avoid those hours you can travel to almost anywhere on it. There are 17 lines in the Seoul Metro, and you can check the Metro map on either of the transportation apps. 
You can check out Ultimate Seoul Subway Guide: The Only Guide You'll Ever Need!.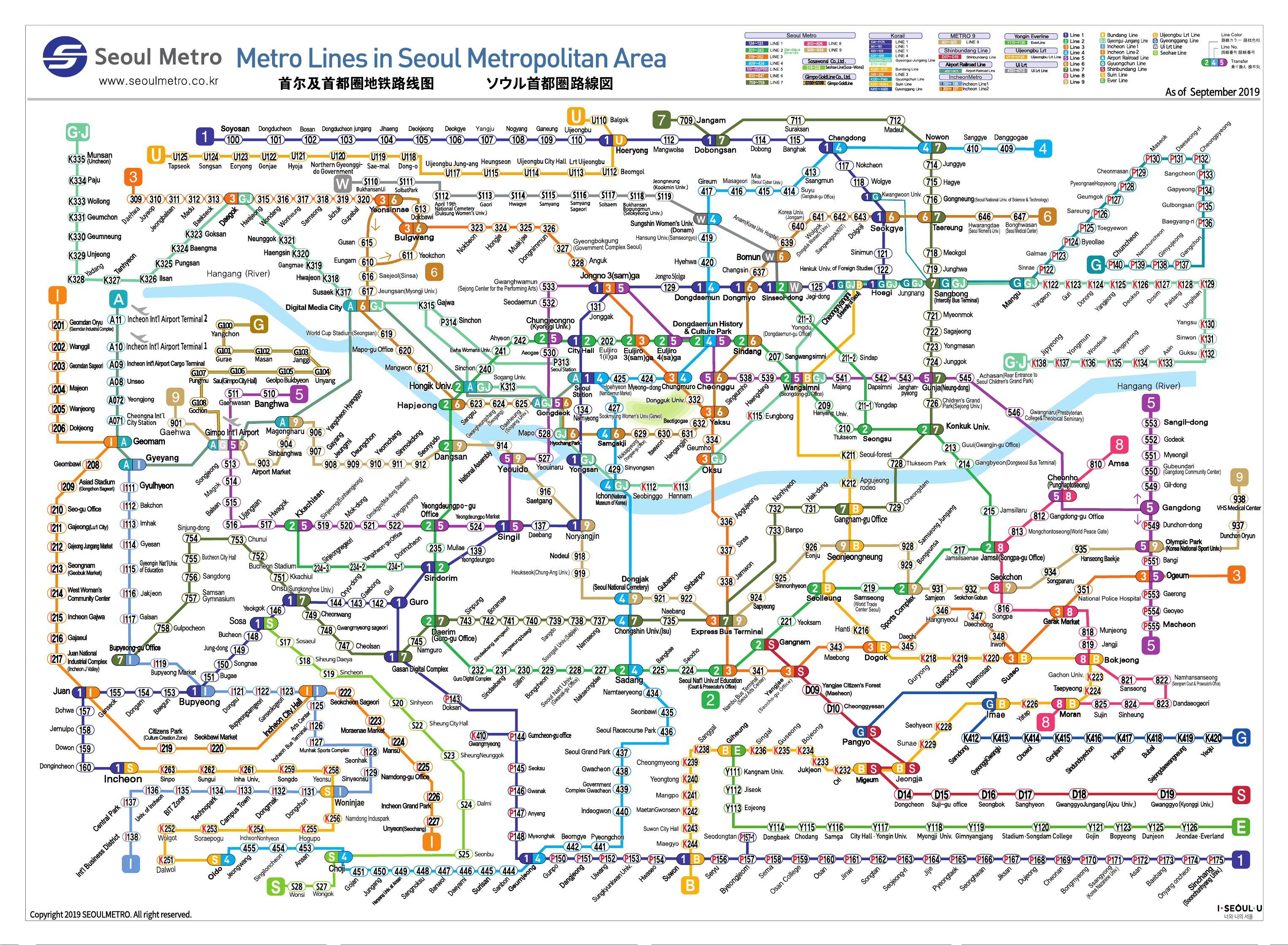 Trains in Korea
Like buses and subways, there are many different train options. There is a standard train system with six separate lines that are spread out over Korea. It is a relatively cheap and comfortable way to travel within the country to different cities. Korea Train Express, also known as the KTX, is an expensive travel system, but it takes half the time of a regular train traveling at speeds of 300km/hr.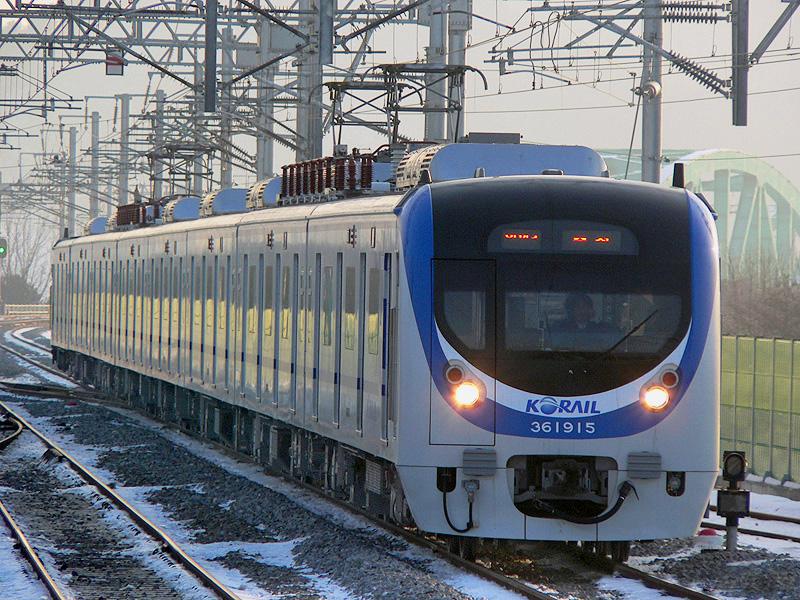 This is a brief guide of Korean transportation and what is expected while you are traveling. We'll come back with more information about traveling in South Korea. See you in our next post!
Check out other interesting articles from KoreaTravelPost: