Korea is a country which can easily be declared as a food lovers heaven. People who are travelling to Korea on business or vacation should never miss the opportunity to indulge in authentic Korean food. Today we will guide you about some of the famous dishes of Korea:
Kimchi
As someone living across the globe, the first food item which comes to someone mind when they think of Korea is Kimchi. In Korea, Kimchi is a big thing, and its popularity can be judged from the fact that this fermented vegetable has over 100 different types. The dish has got great significance in Chinese culture and is an essential part of the dinner table in every household.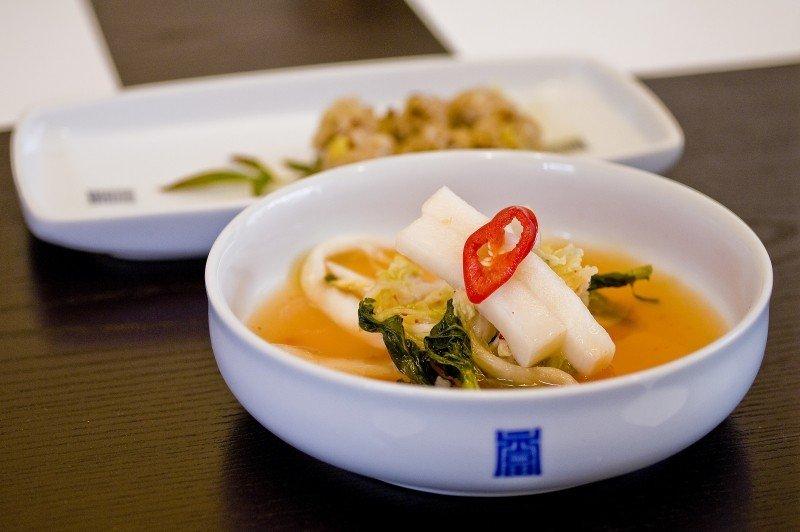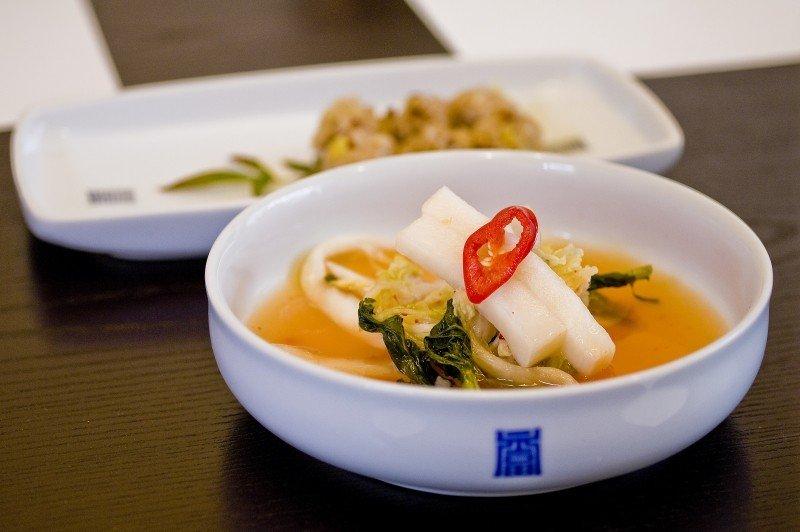 Japchae (Stir-Fried Glass Noodles)
While every other country has its own signature noodle dish, Korea is no exception. The mouth-watering glass noodles are a must-have if you are travelling to Korea. The noodles which are made from sweet potato and cooked with beef/pork, mushrooms and assortment of veggies. Japchae is a popular feast dish as well and is also found on potlucks. 
Bibimbap (Rice Bowl)
Bibimbap is what comfort food feels like in Korea. The mixture of rice, beef, vegetables with a dollop of chilli makes of a tasty food mix. It won't be wrong to say that this dish of the royals, has now become a lunch staple for the masses.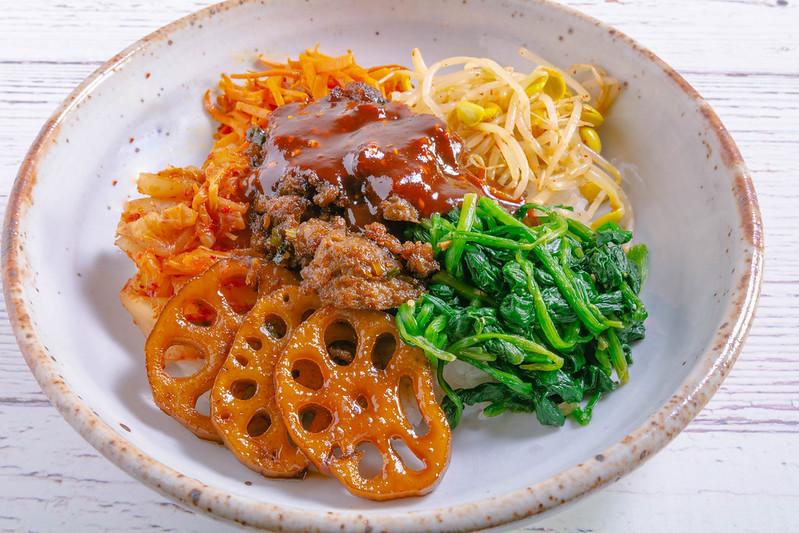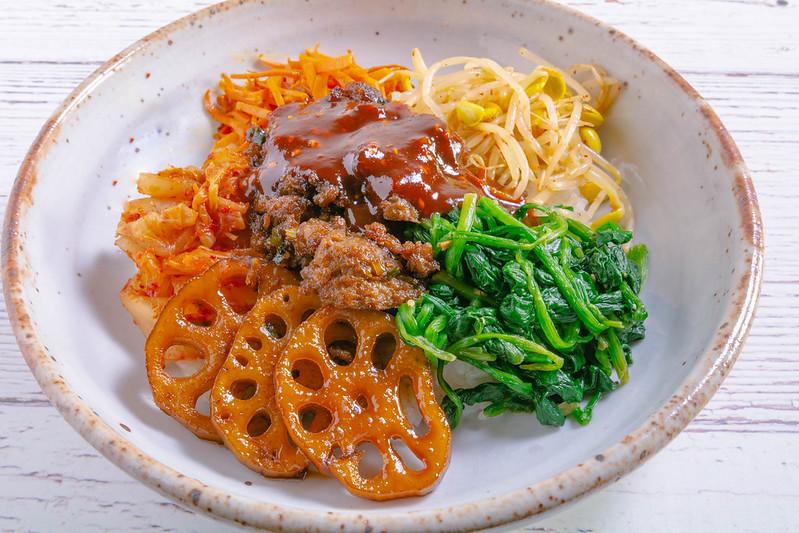 Kimbap/Gimbap (Korean-Style Sushi)
Korea being a country in the Asia Pacific, has its share of Japanese influence, so it's not surprising that Korea has its very own version of sushi known as gimbap. It's a typical grab-and-go sort of a dish which made just like a sushi roll, and the only main difference is that the meat inside it is usually cooked.  
Tteokbokki (Spicy Red Rice Cake)
It is best to try the street food to get the real taste of any culture and Tteokbokki is one such dish. The dish which is made rice cakes and fish cakes are readily available in all major street food market in the country. The dish is made by mixing fish cake, rice cake, scallion in a flavoursome sauce made of soybeans and chilli. The hot and spicy flavour of the dish makes it ideal for those who love spicy food
Samgyeopsal (Korean BBQ)
Lastly, we cannot end without mentioning Korean BBQ, while this may be not a be a dish but is a complete experience in itself. It's different from regular BBQ as here the guests sit around a grill and cook their food, the grills are inlaid into the dining table. The thinly sliced cuts of pork cook in an instant and the whole experience turn into a gastronomical feast.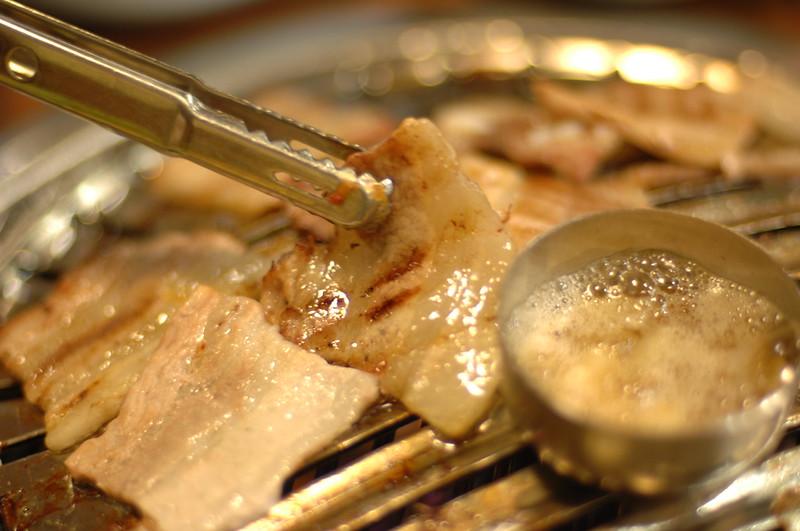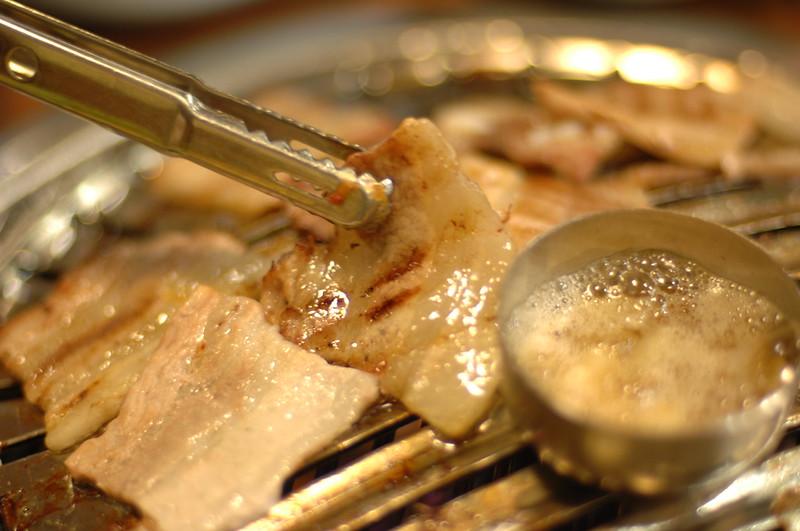 The food items mentioned above are available throughout Korea, and in whatever city you are in, you will find these delicious dishes. As a traveller, you are bound to find something as per your liking, especially in the major cities like Seoul, Incheon and Busan.