Visit the filming locations of the Korean drama Our Beloved Summer and recreate the heartfelt and funny moments from the engaging tale!
Our Beloved Summer is a Korean Netflix Original K-drama with a devoted following. The drama contains several amusing and moving moments, as well as heartfelt events. It's remarkable how accurately the actors, Choi Woong and Kim Da-Mi, have portrayed their roles. By all means, the fans have been taken over by Choi Ung, Kook Yeon-Su, and topper Kook Yeon-Su. The tale became more engaging as they got older and lived fantastic life.
A summer-like romantic relationship between two ex-lovers who reunite after years as they spend their summers together in the same town. The story captivated viewers with locales that showed Korea's traditional beauty and spectacular scenery.
Our Beloved Summer Filming Locations
There are several places you can visit in this drama. From high school to the parks and everything in between. Here's a comprehensive list of must-see locations based on the K-drama Our Beloved Summer.
Haenggung-dong in Suwon
The park where Choi Ung and Kook Yeon-su (Kim Da-mi) dated, the alleyway where Yeon-su spilled jujubes, Yeon-su's mural house, and the walled street where the uncomfortable interview took place were all shot in Haenggung-dong in Suwon: Choi Woo-shik's (Choi Woo-shik) lovely white brick home. In this park, Choi Woo-shik (Choi Woo-shik) and Kook Yeon-su met up. The neighborhood of Haenggung-dong, which is also the site of the UNESCO-listed Temporary Palace at Hwaseong Fortress, is packed with cafés and structures that resemble or are designed as hanok buildings. The home of Choi Ung was formerly a café that is now open to the public.
Gungpyeonghang Port in Hwaseong
Choi Un-g, the narrator, takes the first and final trips. The ocean sunset, gentle waves, and a wooden deck overlooking the water create a beautiful view. For five minutes, follow the coast road to the filming location. In addition, in Seoul's metropolitan region, this is a popular place to watch the sunset.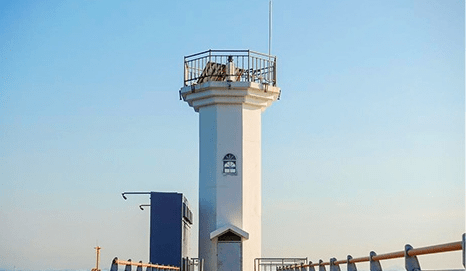 In the seventh and eighth episodes, Kim Ji-Ung (Kim Sung-cheol), a couple's friend, takes them to a vacation home to film his documentary film. This structure is not a hotel, but an administrative office open only to licensed personnel. This facility was built within a private forest surrounded by towering metasequoia trees to combat global warming. The lovely scenery surrounding the yellow western-style building among the huge metasequoia trees looks like something out of Europe's distant past.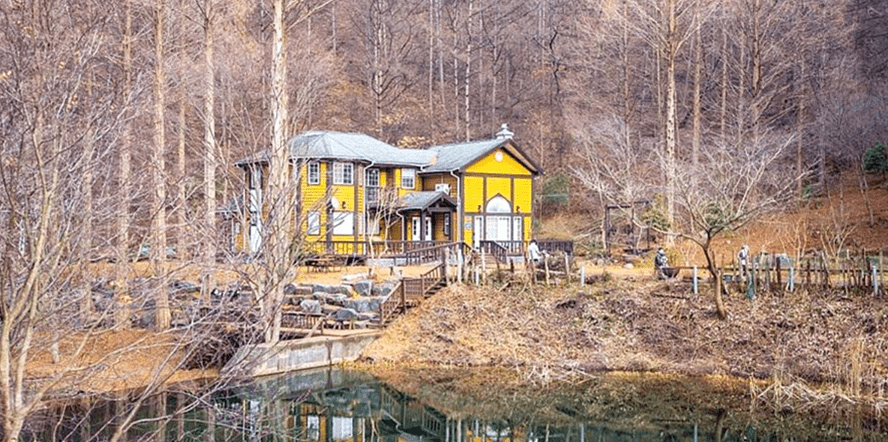 Seoul Jungang High School
The Seoul Jungang High School is where Woong and YeonSu go to school, located near the Changdeokgung Palace in Seoul. High-school life is a significant component of the plot in Our Beloved Summer. Ung and Kook met while they were both attending high school; the documentary that brought them back together was also based on high school.
In "Our Beloved Summer," the Bukchon Hanok Village is one of the most beautiful locations. It's so tidy, with just the right amount of modern and traditional construction. One of the most memorable scenes in the drama is when Ung and Kook walk down the street together. There are many little alleys and streets to get lost in, so it's the perfect place to explore.

The memorable moment when YeonSu and Woong break up was filmed at Lotte World, the world's largest indoor amusement park. Seoul, South Korea's Lotte World, is one of the best places to go for fun. It has a mystical ambiance that we saw a snippet of in the drama.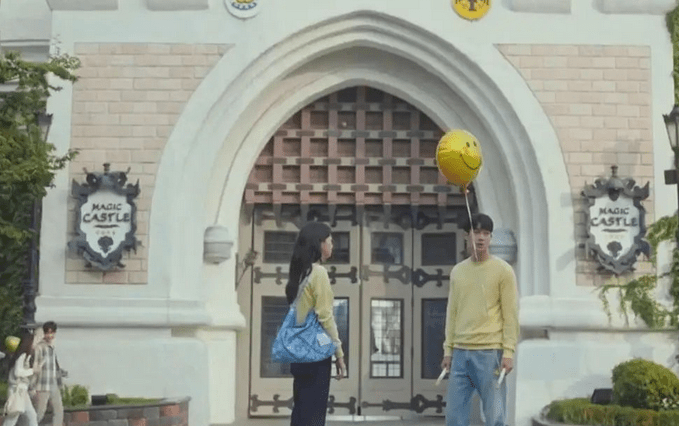 In Our Beloved Summer, there is a flashback sequence in which Kook Yeon-soo leaves abruptly with Choi Woo to go on a journey. The gorgeous beach the two visited is Jebudo Island in Gyeonggi-do. It's the site of a unique occurrence in Korea when the sea shatters like Moses as the tides change.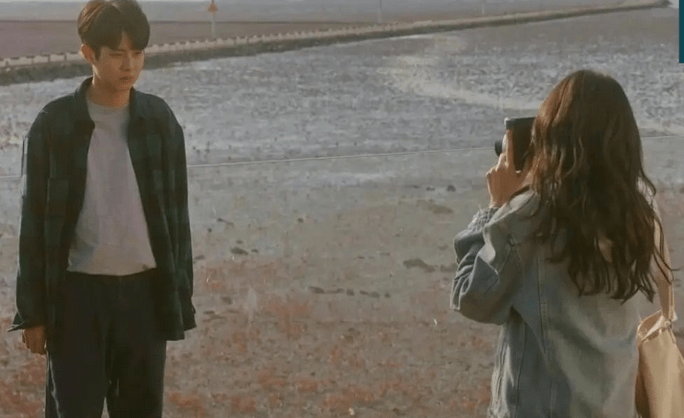 Siheung Oido Museum
When Choi Woong and Kook Yeon-soo rekindled their friendship, they returned to their distant past's simplicity. Choi Woong even started working with her again. The sight of them being caught in an embrace by tourists was very cute and memorable. This museum is located on the bay near Incheon and contains information about Korea's ancient history.
Cheonbuk Shinheung Church
In a famous sequence from Our Beloved Summer, Choi Woong kissed Yeon-soo in the rain, and the scene was reminiscent of a drama. This occurred at Cheonbuk Shinheung Church in Boryeong-si, Chungcheongnam-do, where the church on the hill became a talking point after being broadcast because of its gorgeous hues.
Our Beloved Summer utilized several filming locations, including some of the ones listed above. Each one is unique and stunning in its own way. Do yourself a favor and check them out if you get the chance!
Related Posts
14,644 total views, 1 views today