While you are waiting to plan your next trip to South Korea, why not use this time to upskill yourself by taking a chance to learn the Korean language by using Korean learning apps? You can show off your new language skills whenever you get an opportunity to travel to South Korea.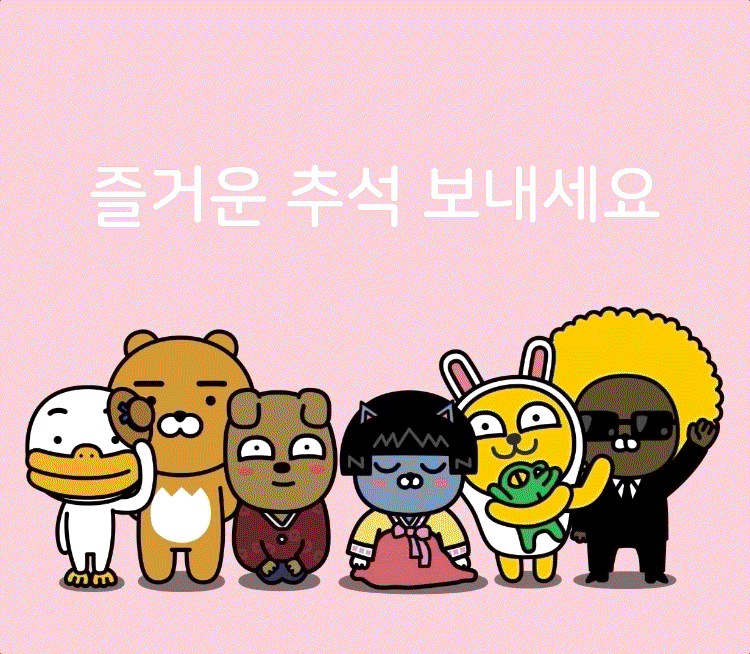 Most of the free learning Korean apps can help you learn vocabulary and grammar, Korean numbers, and other aspects of the native language.
You can learn Korean using Korean language learning apps if you don't like hitting the books. There are plenty of functional and free Korean learning apps that are available for both platforms. You can also learn the Korean language by sitting on your sofa and binge-watching Korean drama series. Turn on the subtitles, and go for it!
There is an additional benefit to learning Korean – you might be able to understand the dialogue in your favorite K-drama streaming on Netflix! 
If you have time to be bored at home, then you have time to learn something new!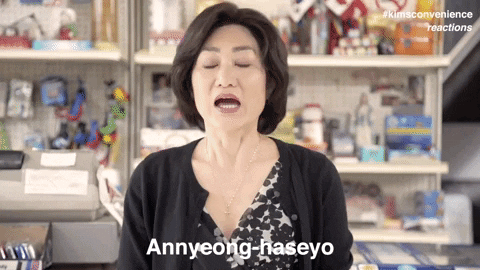 Here are the best apps to learn a new language and learn the Korean language for free, right from your couch!
LingoDeer
It is one of the best app to learn Korean language. The app focuses mostly on Asian languages, including Korean, Japanese, Chinese, and Vietnamese. LingoDeer features an innovative and fun approach to learning that will get you to speak from day one and build toward fluency. 
The lessons start off simple and follow a building block approach. You will be able to sense your improvement and progression intuitively. Unlike many other apps, the lessons organically integrate vocabulary, sentences, and culture. 
Download here: Apple | Android
Drops: Learn Korea
Drops is a popular language-learning app for a variety of languages, including Korean. The app prioritizes vocabulary and phrase learning above other topics like grammar. It proceeds at a rapid pace, includes a variety of things like games and quizzes, and it gives you a pretty decent mental workout. The free version limits you to learning five minutes per day. You can subscribe to extend that time limit. 
Download here: Apple | Android
Duolingo
Duolingo is one of the most popular language learning apps on Google Play. It supports a ton of languages, including Korean. Duolingo takes a simple approach to language learning. You slowly build up a variety of vocabulary words and phrases. Over time, they connect, and you learn Korean. It seems reasonably acceptable. Duolingo boasts that 34 hours of the app equals a semester of university-level education.
Download here: Apple | Android
Memrise
Memrise is a powerful and intelligent flashcard system for learning a new language. It allows users to submit their own vocabulary decks. The app goes through vocabulary units using mix-and-match games, auditory quizzes, spelling challenges, and definition prompts so that the word is implanted in every part of your brain. It also includes a social element allowing you to speak the language you want to learn from locals. 
Download here: Apple | Android
HelloTalk Language Exchange
HelloTalk is a social learning app for languages. You pair up with another individual and learn their language and culture. For example, if you are a fluent English speaker but want to learn Korean, you'll be matched with someone fluent in Korean and is looking to learn English. The app includes audio, and video calls, and messages of various types, and you can even selectively choose the topics to talk about. It is like a modern version of the old-school pen pal program. 
Download here: Apple | Android
Learn Korean Phrases & Words
You can learn Korean phrases and words from the native Korean-speaking parrot. The parrot works together with you to practice your speaking and listening skills wherever and whenever you are. Learning Korean can never be easier! Common words are organized into categories such as Romance and Shopping. For each piece of vocabulary, you're given the usual Hangul/Romanized spellings and audio clip. You can listen to the audio at a slower speed or record your voice for comparison. You can even use it as a travel companion app. 
Download here: Apple | Android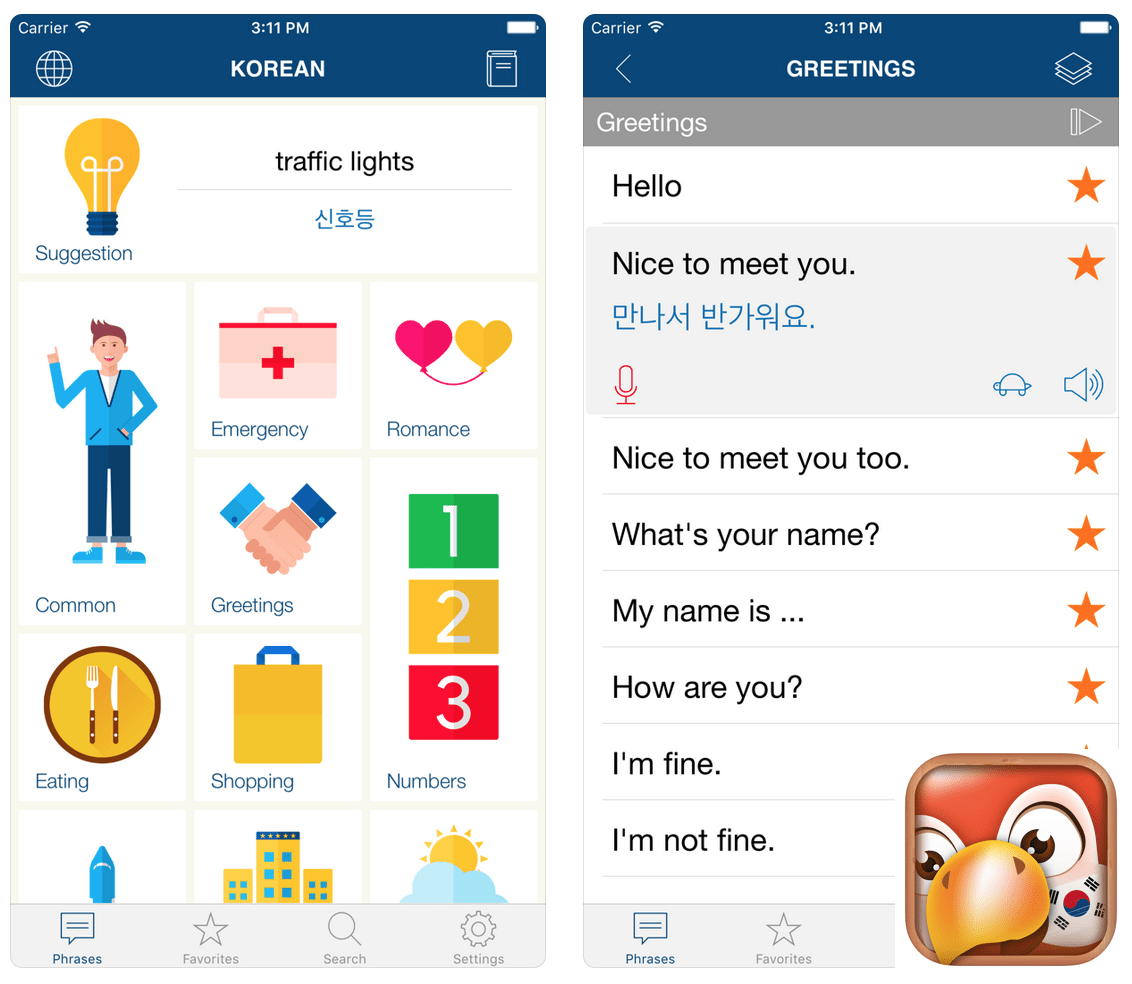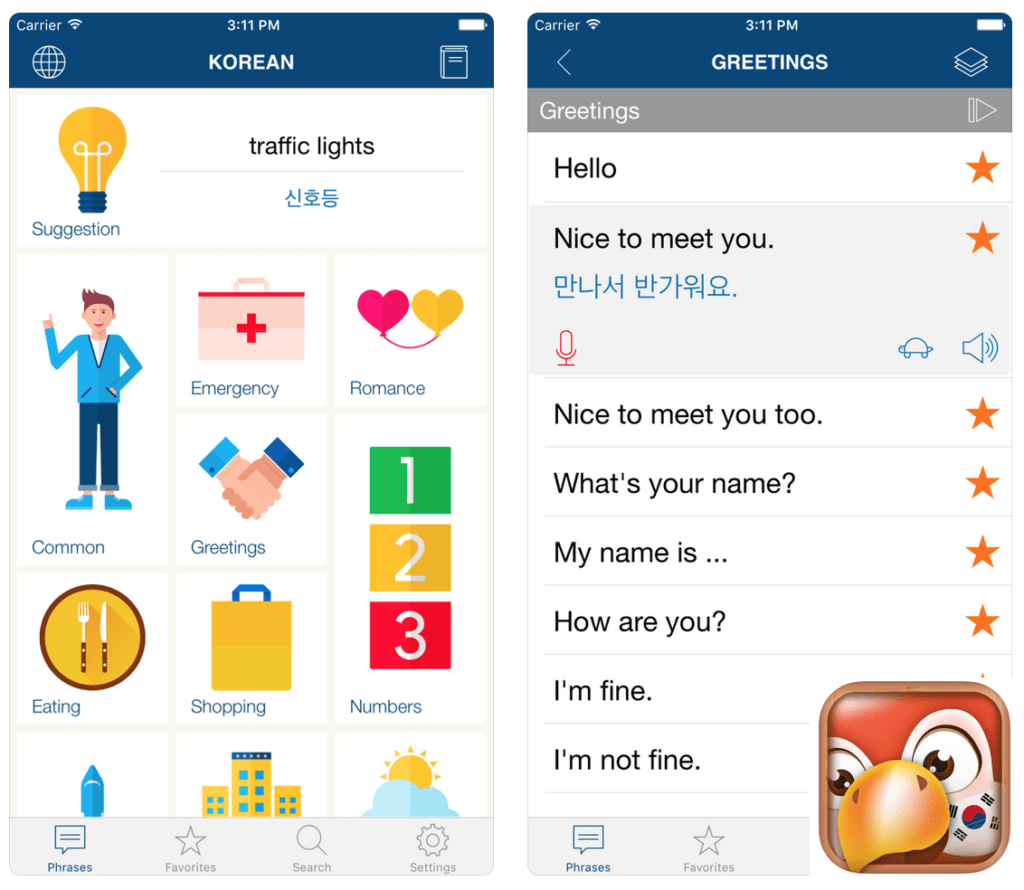 KORLINK Talk to Me in Korean (TTMIK)
Talk to Me in Korean (TTMIK) grammar lessons provide a great starting point for those looking to learn or improve their Korean language skills. Beginners can start with the grammar lessons, building their knowledge of vocabulary, phrases, and grammar rules as they progress through the levels. Material for intermediate to advanced users is also available – helping you improve your Korean no matter your level. The app also includes a 한글 (Hangeul – the Korean alphabet) intro, reference, and keyboard practice to help you as you get started.
Download here: Apple | Android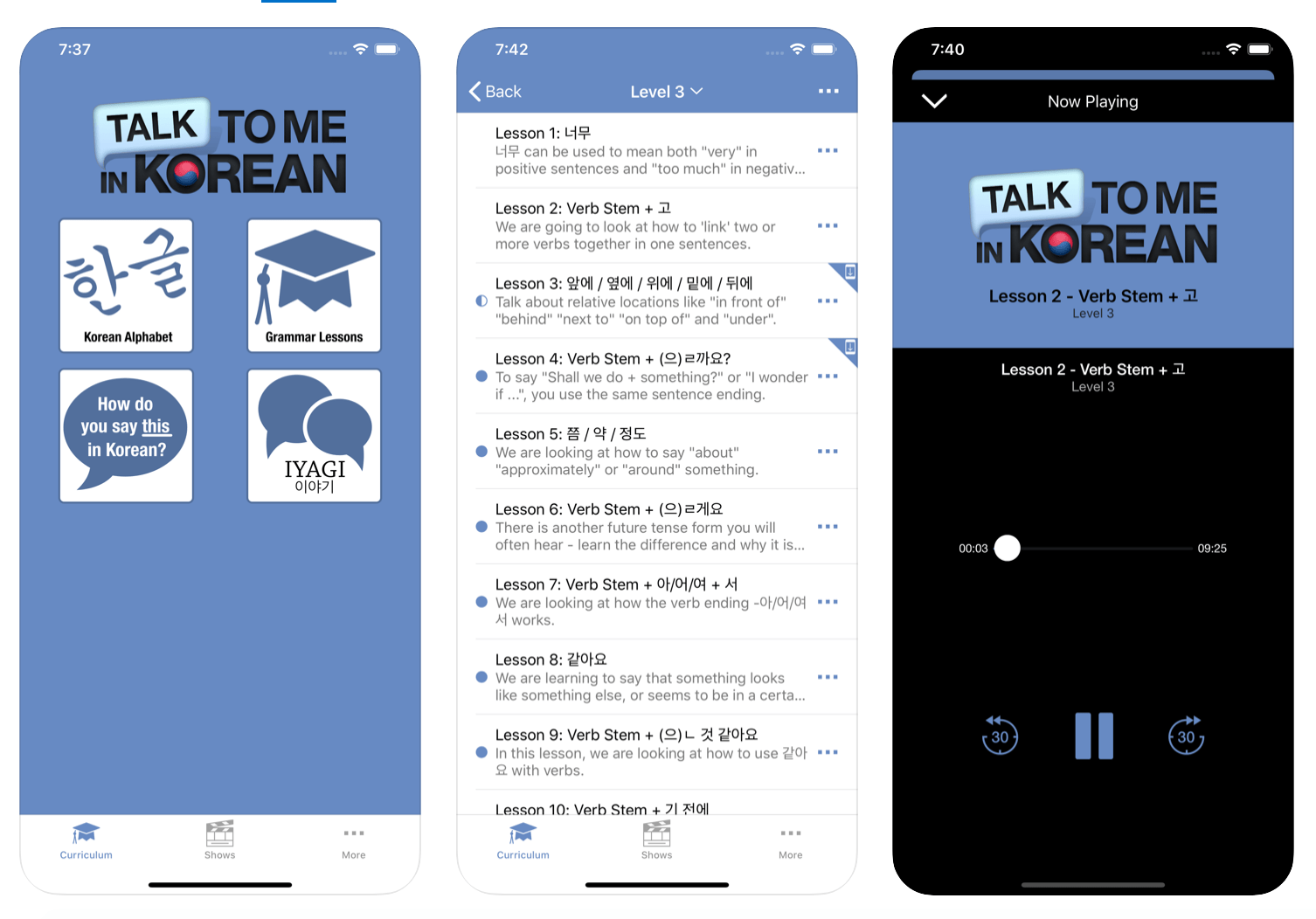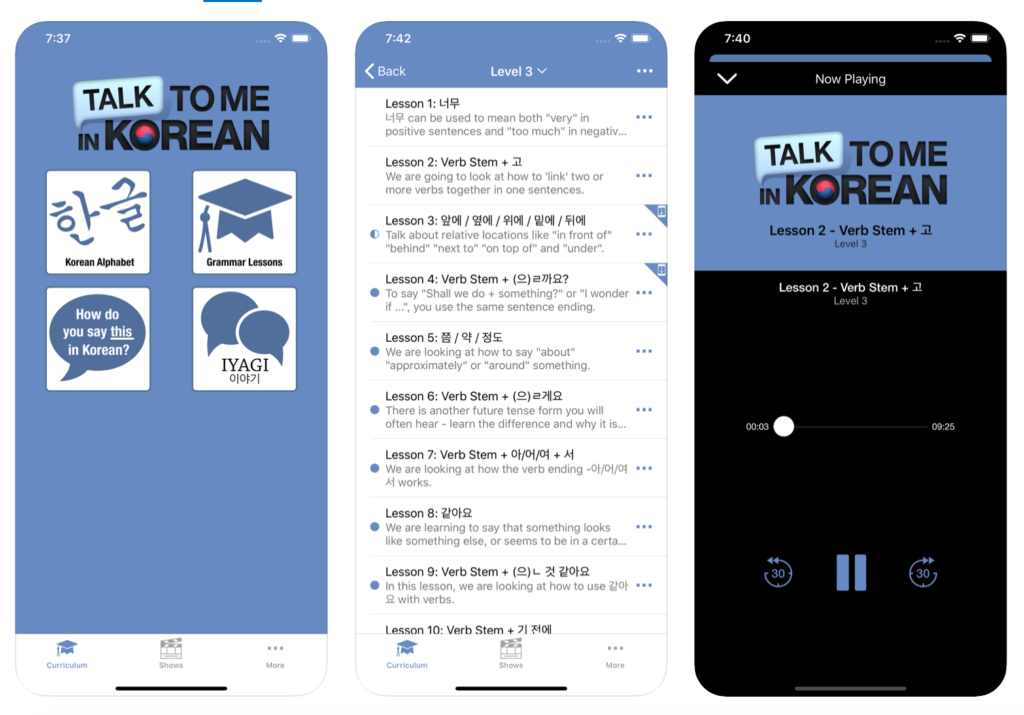 Mondly
Mondly is another popular, influential, and best app to learn a new language with a ton of languages, including Korean. It throws away the traditional method of language learning. Instead, it dives right in and teaches you conversational Korean. You learn the core ideas and expand from there. It also features audio pronunciations, quizzes, various lessons, phrase learning, verb conjugation, and other useful stuff.
Download here: Apple | Android
TenguGo Hangul
TenguGo Hangul teaches you the history and structure of Hangul, then lets you learn Hangul at your own pace using easy-to-navigate lessons, quizzes, and flashcards. It's a beginner only app that illustrates the pronunciation of the Korean alphabet through audio and animated demonstrations of mouth and tongue position. The app includes vowel and consonant charts and instructions for reading and writing in Korean. 
Download here: Apple | Android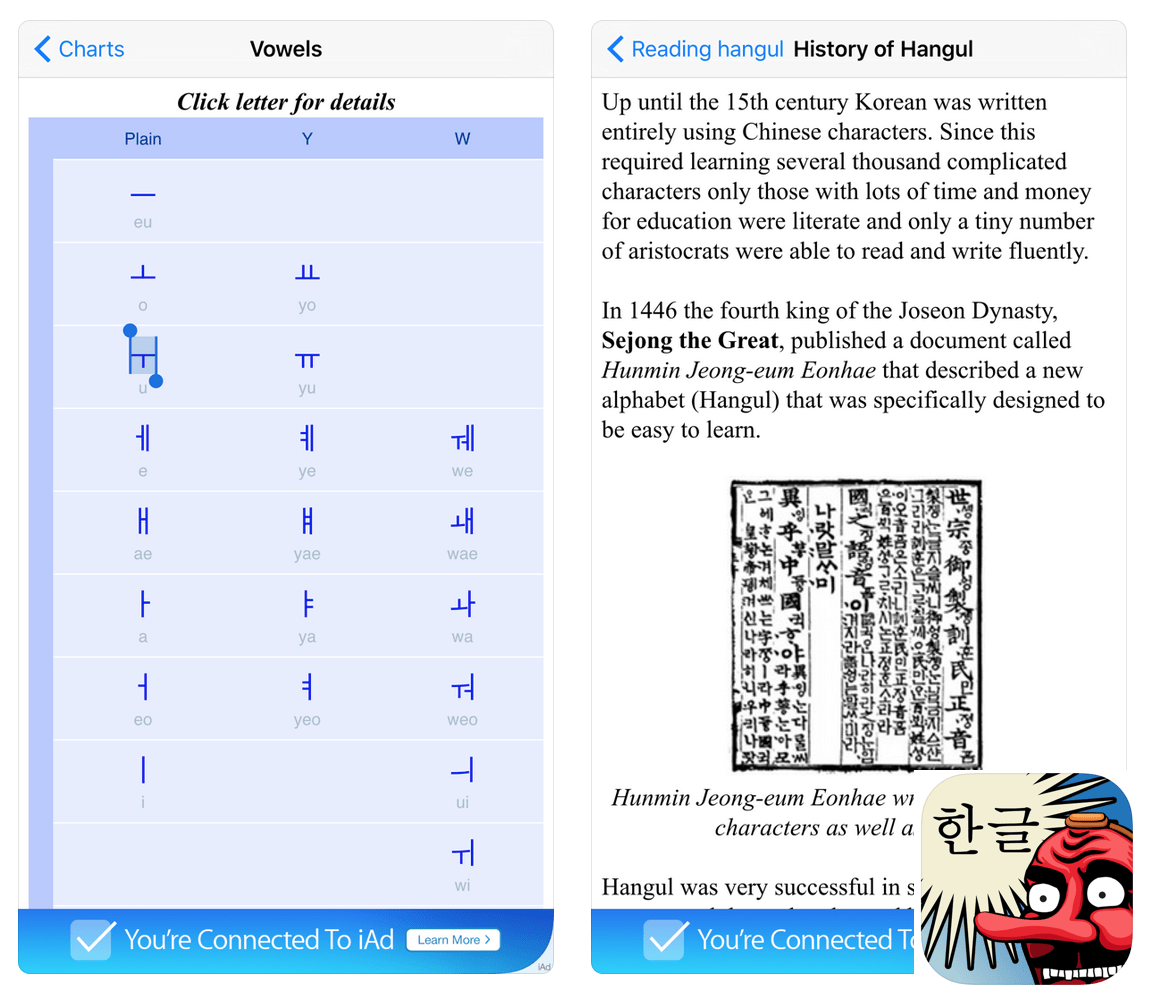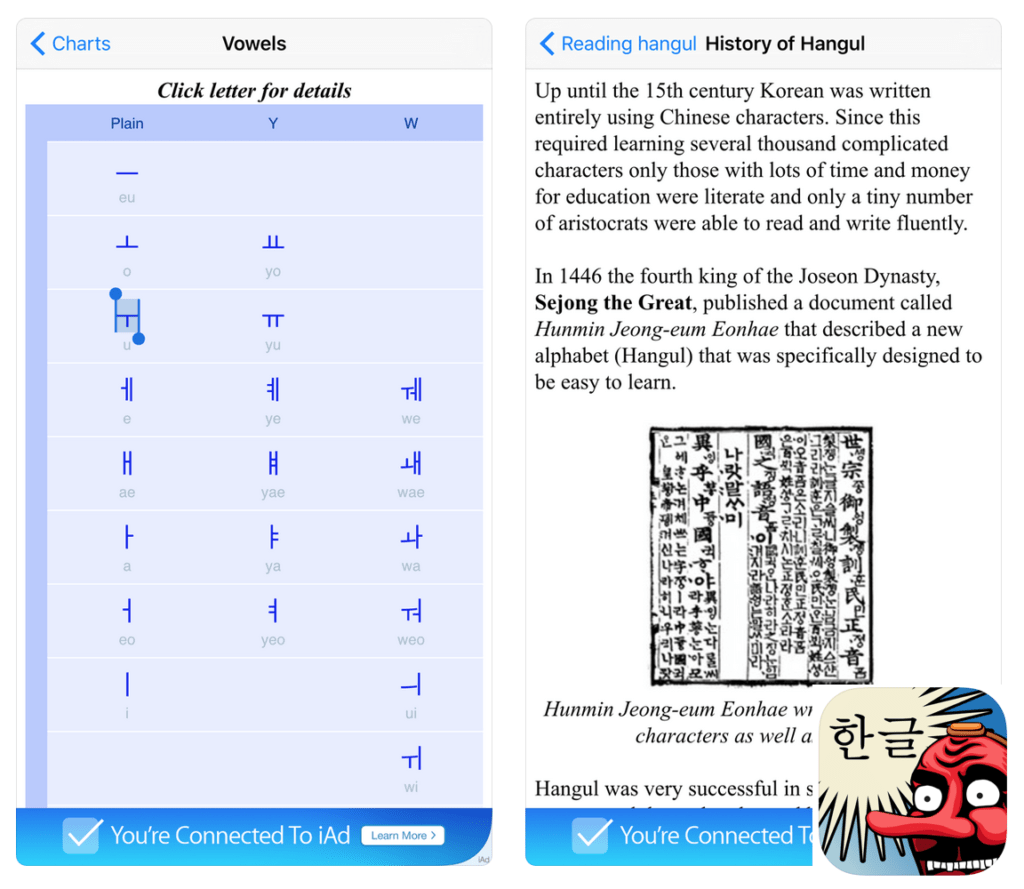 Dongsa
It is a fantastic tool to help you learn Korean verbs. This best app to learn Korean teaches all of the different Korean verb conjugations, and it can also help you improve your Korean writing skills. 'Dongsa' means 'verb' in Korean, and that's what the app focuses on. It's a handy app if you want to learn the Korean alphabet.
Download here: Apple | Android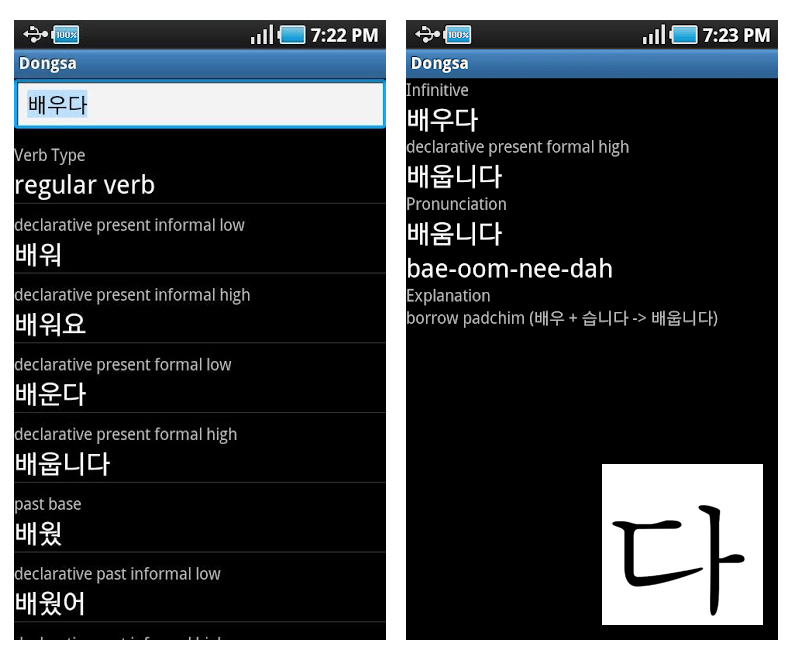 There are many more free korean learning apps in the market, but we have selected the ones that are reliable, easy-to-use, and they are free!
If you've been making excuses not to learn Korean, now is the perfect time to download and start learning.
Love it?
Pin it and save it for later!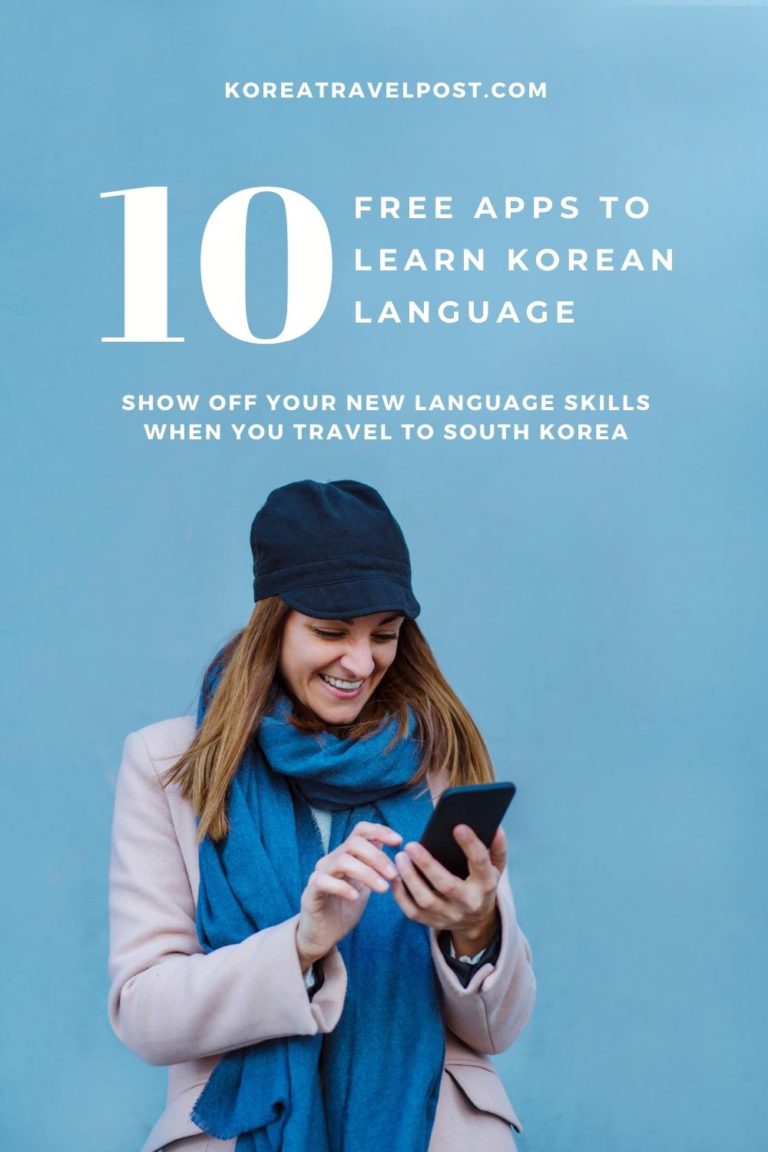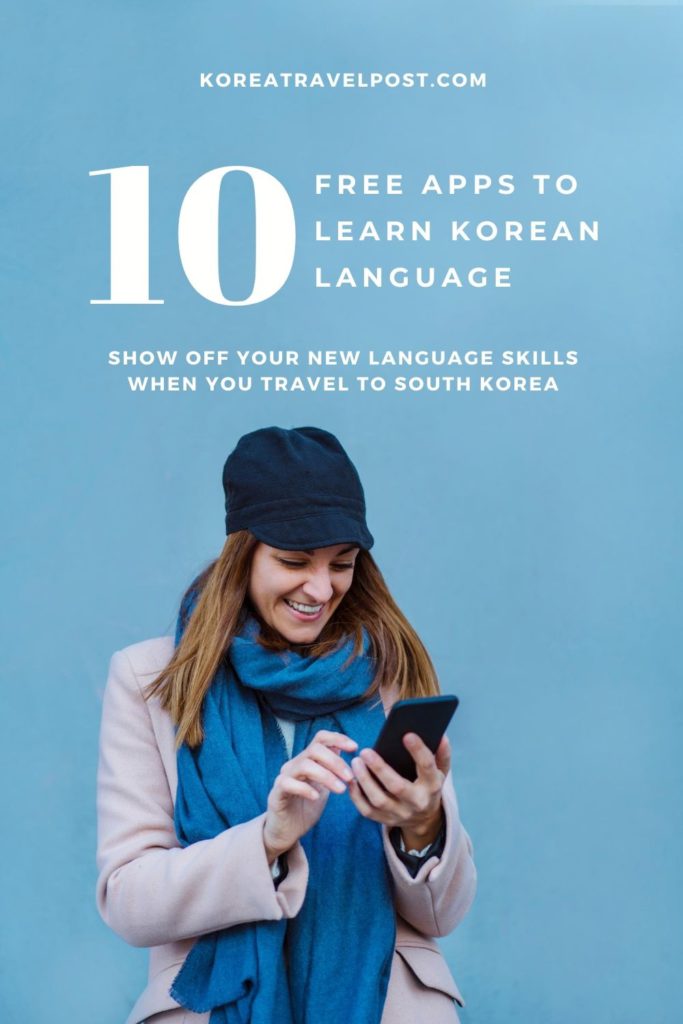 Related Posts