If you are planning a trip to South Korea and wondering how to get around the country for the best possible bang for your buck? Then, this KORAIL Pass guide will help you figure out the best solution for traveling to cities like Busan and Daegu from Seoul! Traveling to other cities from Seoul is so much easier with a KORAIL Pass!

KORAIL Pass is a rail pass for foreign tourists and visitor that gives you access to several railway routes all across Korea. It's just like the Eurail Pass of Europe and the JR Pass of Japan. The Pass is the most economical way of traveling all across South Korea as most trains are accessible to most cities in the country.
If you are still wondering whether you need a KORAIL Pass or not for your trip to South Korea, read on ahead as we tell how you can benefit from it and enjoy your holiday to the fullest!
Types of KORAIL Passes
Before you end up on another Train to Busan, you should know your options!!
Netflix series aside, there are four types of KORAIL Passes that are designed to cater to every traveler. There's everything, a standard consecutive day-pass to a flexible day-pass and a saver pass for group travelers.
Consecutive Pass: It is valid for 3 or 5 days in-a-row from the first date of commencement. The price starts from KRW 138,000 for adult and KRW 69,000 for child for a three-consecutive day pass.
Flexible or Select Pass: You can choose 2 or 4 days within a period of 10 days from the first date of commencement. The Select Pass for 2 days starts from KRW 121,000 for adults and KRW 61,000 for child.
Saver Options: These are the pass options for a group of 2 to 5 people with same travel dates, time, and itinerary. You can choose consecutive or flexible pass options for this.
If you are traveling with kids, it is better and economical to get individual child tickets and go for a group pass for all the adults in the group.
Where Can You Use the Pass?
A KORAIL Pass has got you covered for the standard train lines like the KTX and ITX and also the scenic route lines such as the O-Train and the V-Train.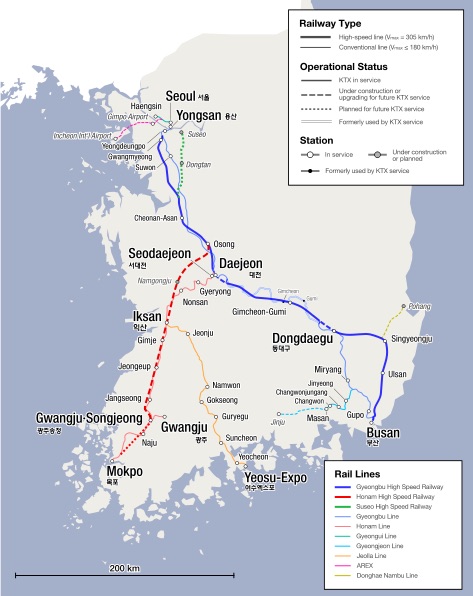 Here are the trains where the KORAIL Pass works:
KTX
It is one of the most common train that covers the more popular routes. KTX is South Korea's high speed rail system that covers everything from the North of South Korea to South of the country.
There are four main lines in the KTX network – Gyeongbu Line, Honam Line, Gyeongjeon Line and Jeolla Line. You can take the Gyeongbu Line from Seoul to get to the seaside city of South Korea, Busan. Jeolla Line will take you to Jeonju or Yeosu Expo of the the Expo Ocean Park! All the four lines also connect travelers from Incheon Airport to the city so that you have a convenient airport transfer option.
ITX
It is the other popular rail network that takes passengers to Gapyeong City from Seoul via the Cheongchun Line. You can enjoy the picturesque beauty of Nami Island, Petit France and the Garden of Mornign Calm on the way!
Scenic Trains
These are different from the regular trains that take you across cities. The Scenic Trains are just as their name suggests, they are tourist trains that take you to scenic sights in the outskirts of city of Seoul.
Is it Expensive and Difficult to Get?
The mighty travel essential, KORAIL Pass is a hero on its own! You've already seen that it'll take you all across South Korea for a steal prices!
It is very easy to procure a KORAIL Pass for your trip. You can visit the KORAIL website and buy a pass online. You can also purchase the pass from third party travel sites like Klook for better deals and offers. After purchasing the Pass, you can activate it at any KORAIL Station in Korea and you're good to go!
You need to make sure that you enter all the required information in accordance with valid passport as the pass cannot be exchanged or used by anyone else.
How to Use KORAIL Pass?
With your Golden Ticket, you can be off to explore South Korea to your heart's content without worrying about standing in queues for tickets and reservations!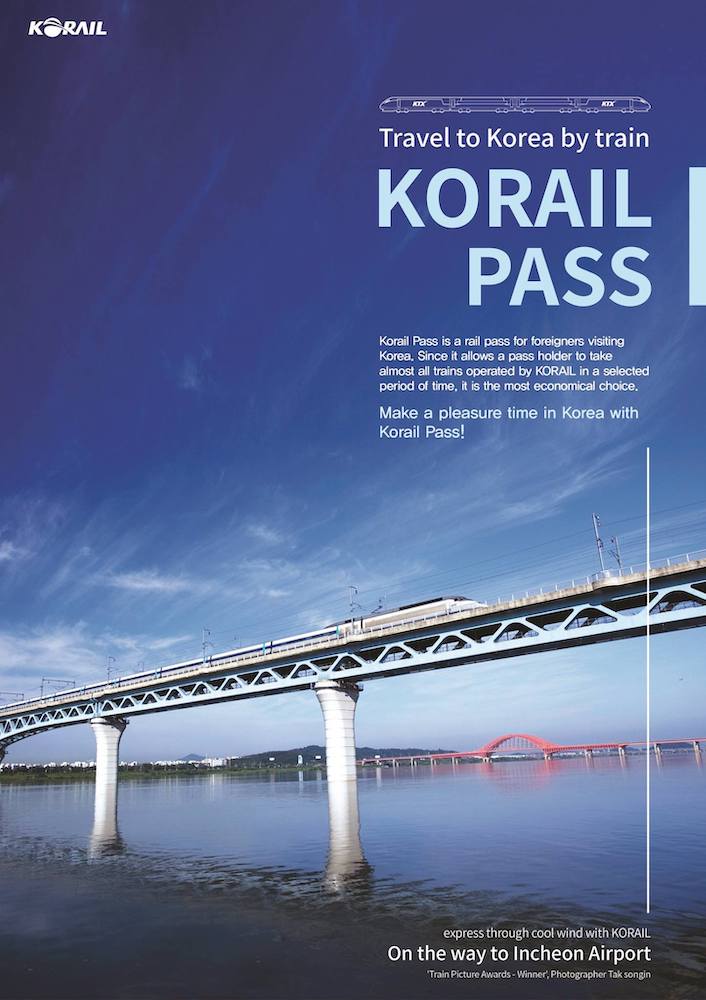 Although you have the Pass, you still need to make reservations and book the train tickets on the Korail website. If you plan ahead, you can book them in advance. You can even make seat reservations up to 31 days in advance through the website.
While you are in Korea, simply carry the KORAIL pass, boarding ticket, and passport for every Korail train ride.
Check out other interesting articles from KoreaTravelPost: