South Korea is a country full of colors, and its festivals are no less colorful. As the temperatures begin to drop, it is time to gear up for the enchanting winter festivals of South Korea. These festivals have something for everyone, games, snow sports, marvelous concerts, lip-smacking food, and much more.
Winters are not the season that attracts most tourists in South Korea, and it can be quite chilly. However, winters paint the beautiful Korean mountains a pristine white, make the beach sun milder, and decorates the cities with lights and joy. The long list of festivals is an added treat, and all of these combined can create your once-in-a-lifetime kind of experience.
Winter Festivals of South Korea that should make your Bucket List
There are so many unique experiences waiting for you! These festivals have cultural backgrounds, but they are equally entertaining. You, too, can take part in some entertaining activities and adventures in these festivals. Here are some festivals you definitely shouldn't miss:
1. Catch Fishes at Ice Fishing Festivals 
This activity is both fun and thrilling. Bare hands trout fishing and ice fishing festivals attract many locals and tourists alike. You will find many ice fishing festivals in Korea throughout the winter.
Ice fishing is not for the weak-hearted. It involves catching fish in chilly water bodies. Of course, its not as easy as it seems. You have to catch your fish before getting frostbitten.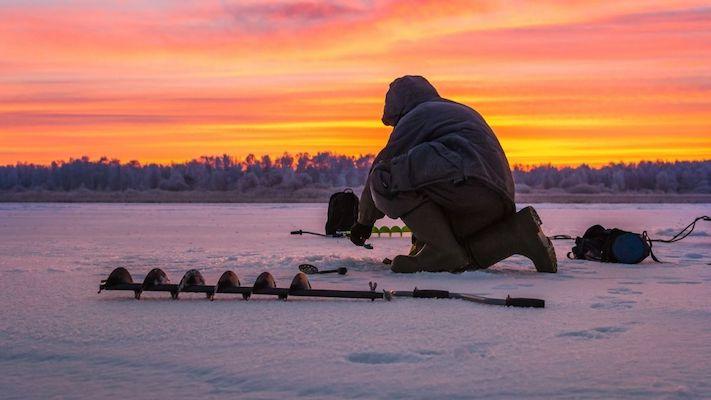 Some of the famous ones are held in Pyeongchang (December-February), Hwacheon (January), Inje (January-February), and many more places.
Quite the daring task, so if you are not in for the risk, traditional fishing is available too. Catch your fish and eat it too! You can also enjoy many snow sports at these events and enjoy some breathtaking sports.
2. Experience Adventure with Snow Sports
Adventurous snow sports can help keep the chill away with the adrenaline rush. There are so many things to try! Snowboarding, Skiing, Sledging, Railbike riding, and much more. Look out for these winter festivals where you can try them out:
Brace yourself for the crowd's favorite snow festival. You can go for ice skating, sledding, trout fishing, snow soccer, and many more fantastic events.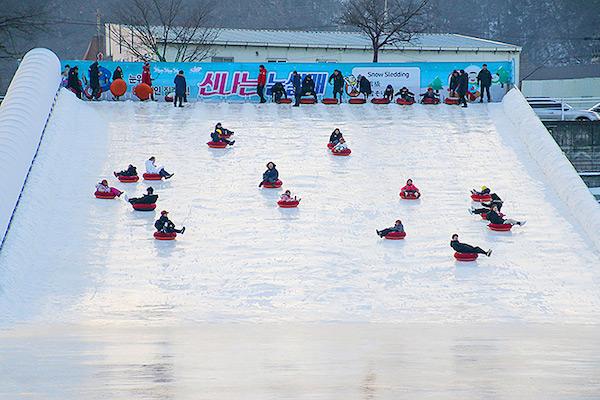 It is a family-friendly winter festival in South Korea, as there is something for everyone. While the adults can enjoy sledding and snow-rafting, the children can enjoy seeing the adorable snowman and snow sculptures. The Taebaeksan Mountains make a picturesque background for beautiful family photos.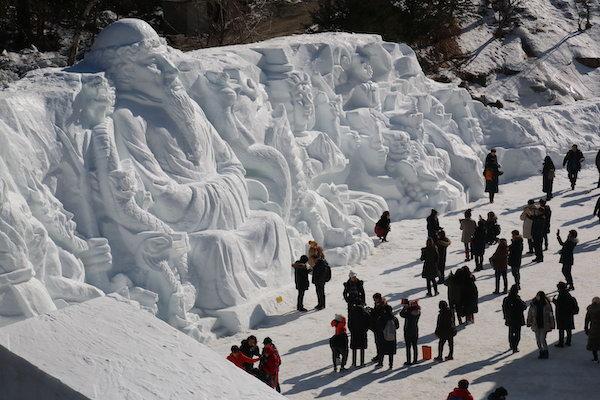 * Gangchon Rail Park 
It is a major attraction and offers an enjoyable experience to people of all ages. You can see some breathtaking views and ride the railcar through the snow hassle-free.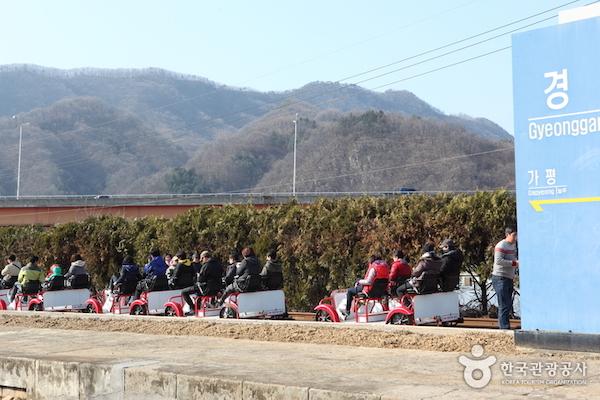 3. Lights Will Guide you to The Winter Light Festivals
Winters are not always gloomy. In South Korea, winters also bring Light festivals! These are some of the most extraordinary Korean celebrations. Some famous festivals among the bunch are the Garden of Morning Calm Lighting Festival, Petite France village light festival, and the light festival in Pocheon Herb Village.
It is a stunning flower-themed light festival. The colorful kaleidoscopic display of the lights takes you to a different world altogether. The beautiful, brilliantly colored gardens and tunnels make wonderful backgrounds of aesthetic pictures.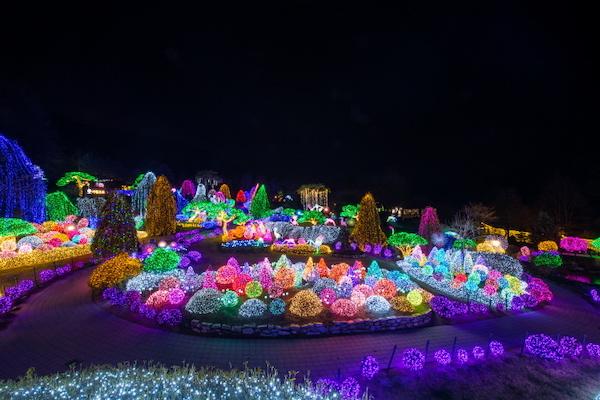 This is a unique light festival. Its theme is our favorite childhood novel, The Little Prince!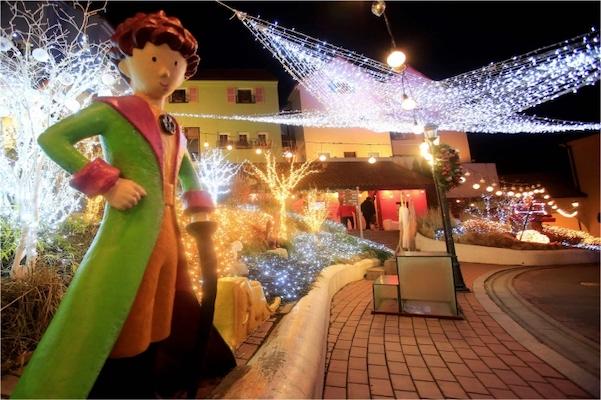 There are dazzling lights and an overall Christmas vibe that fills you with awe. The place has the aura of a fantasy world. Some performances and events make it all the more enjoyable.
Pocheon is a botanical garden and herb museum of South Korea. You can enjoy this festival with children on Christmas eve. It has so many Christmas-related attractions that your family will enjoy. You will have many warm smiles to keep the winter chill away!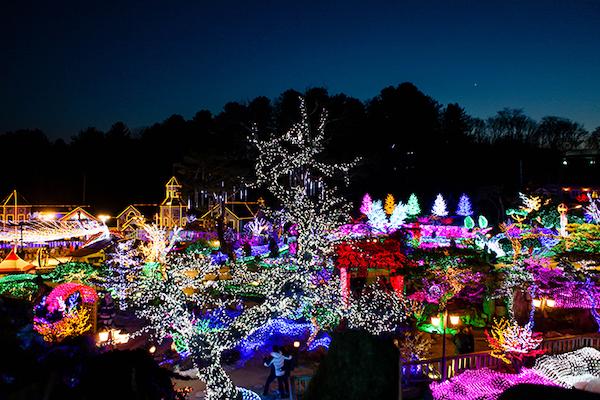 Winters mark the Korean Holidays of Christmas and New Year. The Christmas celebrations in Busan is grand, with a large Christmas tree gracing the occasion.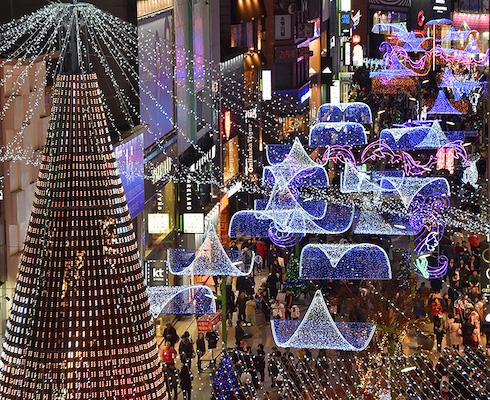 The tree stands 18 meters high, with choirs and carols playing in the background. The dazzling lights, cultural shows, and the lively vibe of the place will surely elevate your spirits.
5. Watch the Awe-inspiring Jeju Fire Festival
The Korean island of Jeju preserves some beautiful UNESCO World Heritage treasures.  Have you heard of their famous Fire festival? The Jeju Fire Festival or the Jeongwol Daeboreum Field Burning Festival is an age-old tradition. The farmers set their fields on fire that kills pests and old weeds and grass. 


It is a tradition that marks the end of winter. It is held at the beginning of March every year to herald the bright and sunny spring days.
Winter festivals in South Korea have a different aura in itself. It is the best place to spend your winter festivals!
Check out other interesting reads from KoreaTravelPost: