South Korea is one of the best family holiday destination for those who are traveling with kids. The children's facilities throughout South Korea are simply awesome! 
Why is South Korea is a Kid-Friendly & Family Holiday Destination? 
The reason behind the awesome-ness of the children's facilities is that the country has one of the lowest birth rates in the world.
Last year, the crude birth rate – number of births per 1,000 people per year – went down to a mere 5.9 (Yonhap). Therefore, no expense is spared when it comes to spending on a child. Most of the expendable income and vacation time of the extended family is dedicated to one child!
What makes South Korea a Perfect Family Holiday Destination? 
Whimsical Café for Kids Everywhere!
Almost everywhere in South Korea, you will find kid cafés. If you are wondering what kid cafés are, they are pay-by-the-hour indoor play spaces for kids.
These kid cafés are designed with an open plan so that parents can keep an eye on their kids while enjoying the actual café. The food and visuals in these cafés certainly cater to the Instagram-obsessed generation.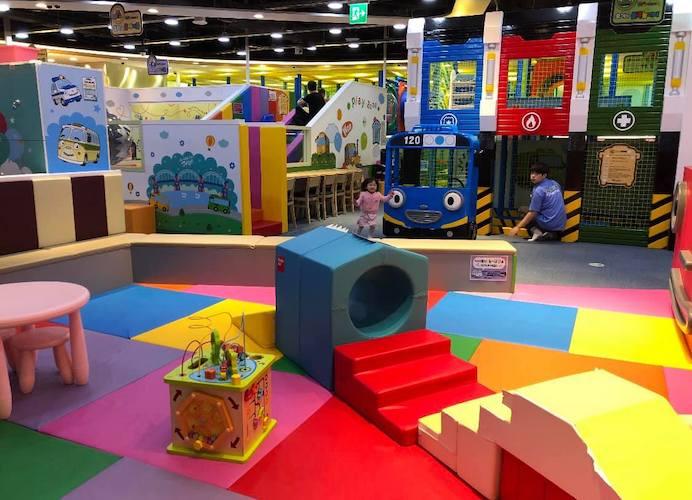 Lilliput is one such kid café chain in South Korea with outlets in every major city in the country. It even has a spa-themed kid café brand called Plouf. It offers indoor pools, mini manicures, and blowout stations.
Hotels are A Wonderland for Kids
Hotels in Korea are certainly trying to out-do each other by offering bigger and better family-friendly offerings making South Korea a perfect family holiday destination. 
It is unclear that which hotel first came up with the idea of building colossal play spaces dedicated to children, but it is undoubtedly a great one! Major hotels keep competing with each other in making these playful spaces so you don't have to worry about your kids. 
It has led to a rise in the latest travel trend in South Korea – 'hocance' staycations. The word itself is a combination of hotel and vacance, a French word for vacation.
Le Meridien Seoul transforms its rooftop into a children's water park in summer. Along with this, it also has a beautifully designed play space connected to the adult lounge that is open throughout the year.
Paradise City Incheon is another such family haven. There is a large children's bowling alley and humongous indoor and outdoor play spaces. Recently, it added a darkly whimsical indoor theme park for children called 'Wonderbox.'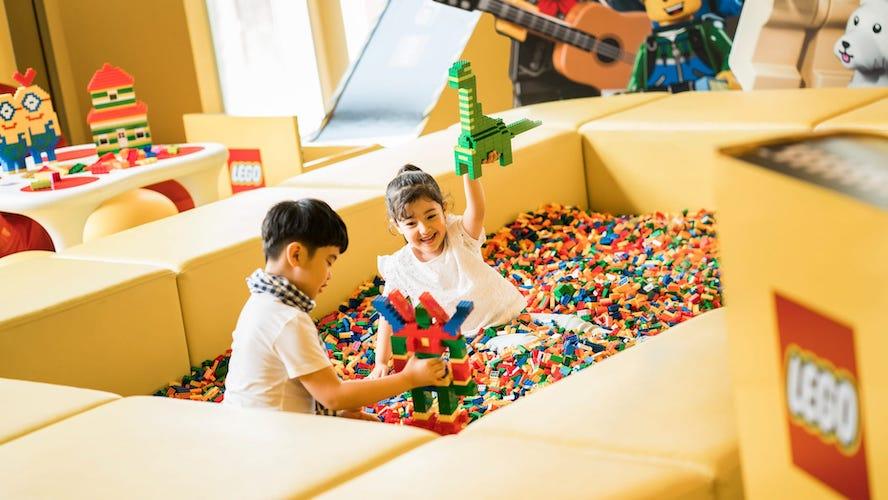 Four Seasons Hotel Seoul has partnered with LEGO Korea to create a one-of-a-kind kid's lounge. It opens every weekend so that parents can enjoy the weekend more without worrying about the kids. The play space is filled with LEGO bricks and games, which will keep your tot engaged and entertained for hours!
Fantastic and Unique Museums
South Korea boasts of plenty of children's museums, making it a perfect destination for a rainy day.
There's a Hello Kitty Museum on Jeju Island where you can spend your entire afternoon and still not get through all of its pink-y and catty exhibits. The play areas are also fun and can keep your child engaged for a long time.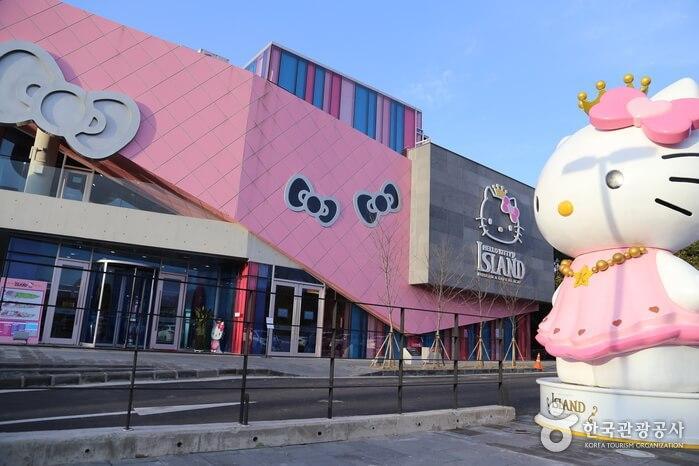 Jeju Island also has a Teddy Bear Museum, which outlines the history of teddy bears.
There are hands-on exhibits that showcase mythical animals in Korean folklore in the Seoul's Children's Folk Museum.


Along with many such museums, there are some 'hands-on' or 'petting' zoos in South Korea. Zoolung Zoolung in Seoul and Hi Zoo in Busan allow children to feed almost all the animals. Your kid can even feed a shark or a tiny hedgehog.
Shopping with Kids is Fun, not Torture!
Convenience and department stores across South Korea are undoubtedly kid-friendly. The stores cater to the parent's shopping needs, and the drop-off kid cafés can keep the tots entertained.
Some stores also offer services like free stroller rentals, loaner pushcarts, and private nursing rooms.
Shinsegae Department Store's Gangnam branch in Seoul has a drop-off kid café. You can leave your child here for up to two hours and go shop without any worry. There's also a state-of-the-art children's lounge with napping rooms with cribs, changing room for toddlers, and a feeding room equipped with sanitizer, kettle, and bottle soap.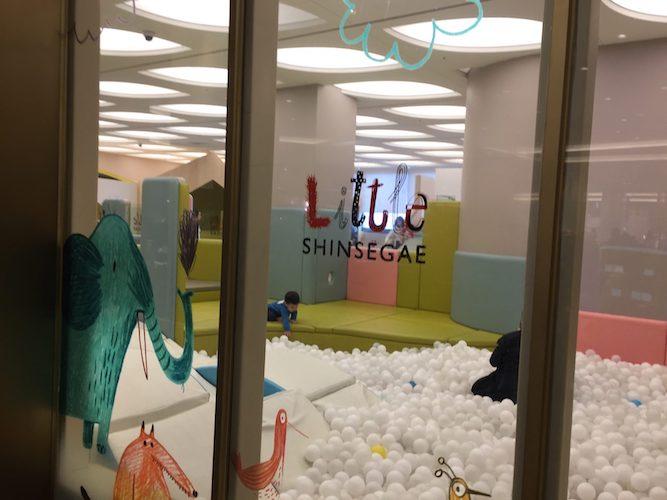 Another store, Hyundai Department Store in Pangyo, has a Children's Museum of Kids Book and Art. The admission is just $5 here, and it has so many things to keep your kid entertained. There are a full-size merry go round and a whimsical hot air balloon like picnic station within the museum.
KidZania
KidZania is the ultimate destination for kid's role play.
The Seoul branch of KidZania showcases jobs that are specific to South Korea. And, kids can role-play in these jobs and have fun.
In the Nongshim section of the KidZania, children can assemble ramen cups with a ramen machine.
Korean Air section allows kids to choose to be a pilot and experience flight stimulator or be a flight attendant and assist passengers.
In the Lotteria section, you will see your kids assembling hamburgers.
The highlight of the Seoul KidZania is the firefighting unit. Your tiny little firefighter will be using real water to put out real fires in a three-story building. Don't worry, everything is done under supervision, and your kids will be safe as ever that makes South Korea a perfect family holiday destination! 
Ingenious Kid Products
Ingenious kid products from South Korea are something that every parent dreams of!
Unique and functional products like insulated stacking lunch boxes, light-up LED umbrellas, on-the-go sanitizers for pacifiers, and many more are very common in South Korea.
You can even find tiny cut towels that will keep your tot from getting wet while brushing teeth. The 2-in-1 toddler beds unfold into playmats.
Two markets in Seoul, Namdaemun and Dongdaemun, have an entire plaza that is dedicated to children's toys, accessories, and clothes. They're better than stores like Toys'R'Us and Hamleys as the stuff you get is unique and certainly much cheaper!
Excellent Medical Care
When you are in South Korea with your kids, you don't have to worry about any kind of medical facility. They are available in every neighborhood, and they are relatively cheap. So you can drop-in in case you have an emergency.
Even if it is not an emergency and you get some optional procedure like your child's dental cleaning, it will still be cheaper.
In some smaller facilities, you might experience some language barrier, but in Seoul, there are plenty of English-speaking doctors making South Korea a perfect family holiday destination. 
So, whenever you make a family holiday plan, will you consider South Korea as one of the destination that you want to visit with your kids? Let us know in the comments below!