If you binge-watched the Korean drama Crash Landing on You on Netflix, then you are probably still trying to sort through the feelings brought about by that rollercoaster of a finale. The forbidden love story of Yoon Se-ri (Son Ye-jin) and Ri Jeong-hyuk (Hyun Bin) in the television series comes to life by not only the excellent writing and acting but also some stunning shooting locations!
Check out: Itaewon Class filming locations in South Korea
To curb your post-finale withdrawals, you can visit some of the filming locations of Crash Landing on You in South Korea. Most scenes of this highest-rated television series were shot in South Korea and Switzerland. Keep reading to find out where you can relive your favorite scene and fall in love again!
Hallasan National Park, Jeju Island
The location where the story kicks off! In the series, Yoon Se-ri crash lands in the North Korea DMZ (Demilitarized Zone) as a result of a paragliding accident. The iconic scene is set in the beautiful Hallasan National Park in Jeju Island. The park is a popular spot amongst tourists, and there are many hiking trails for enjoying the natural beauty of the island.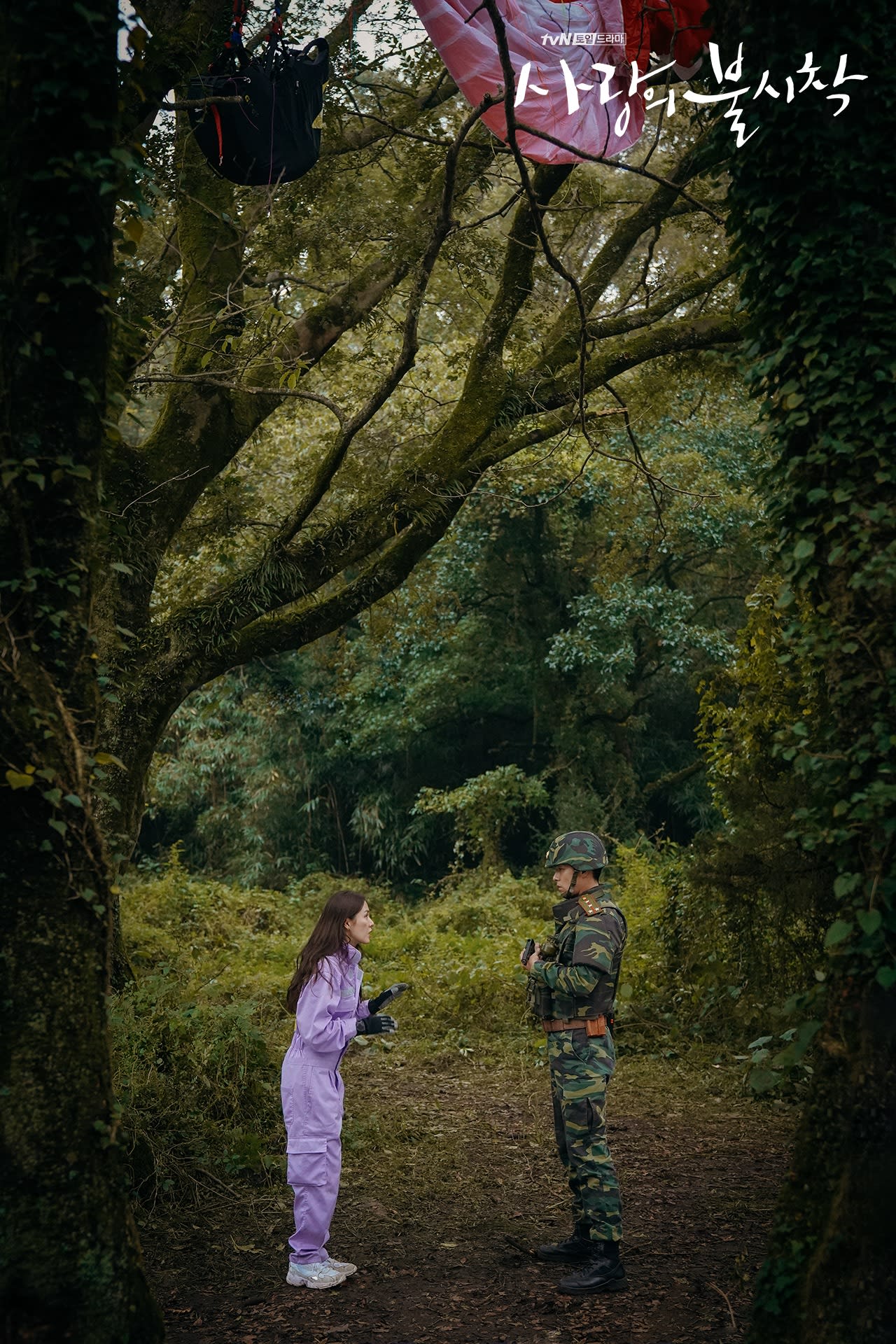 Taean
Iconic village home of the charming Captain Ri (Hyun Bin) in North Korea is actually located three hours from Seoul. You can get access to Ri Jeong Hyeok's house, the village laundry area, Young Ae's house, and the rest of the village. It feels like you're walking through the village set!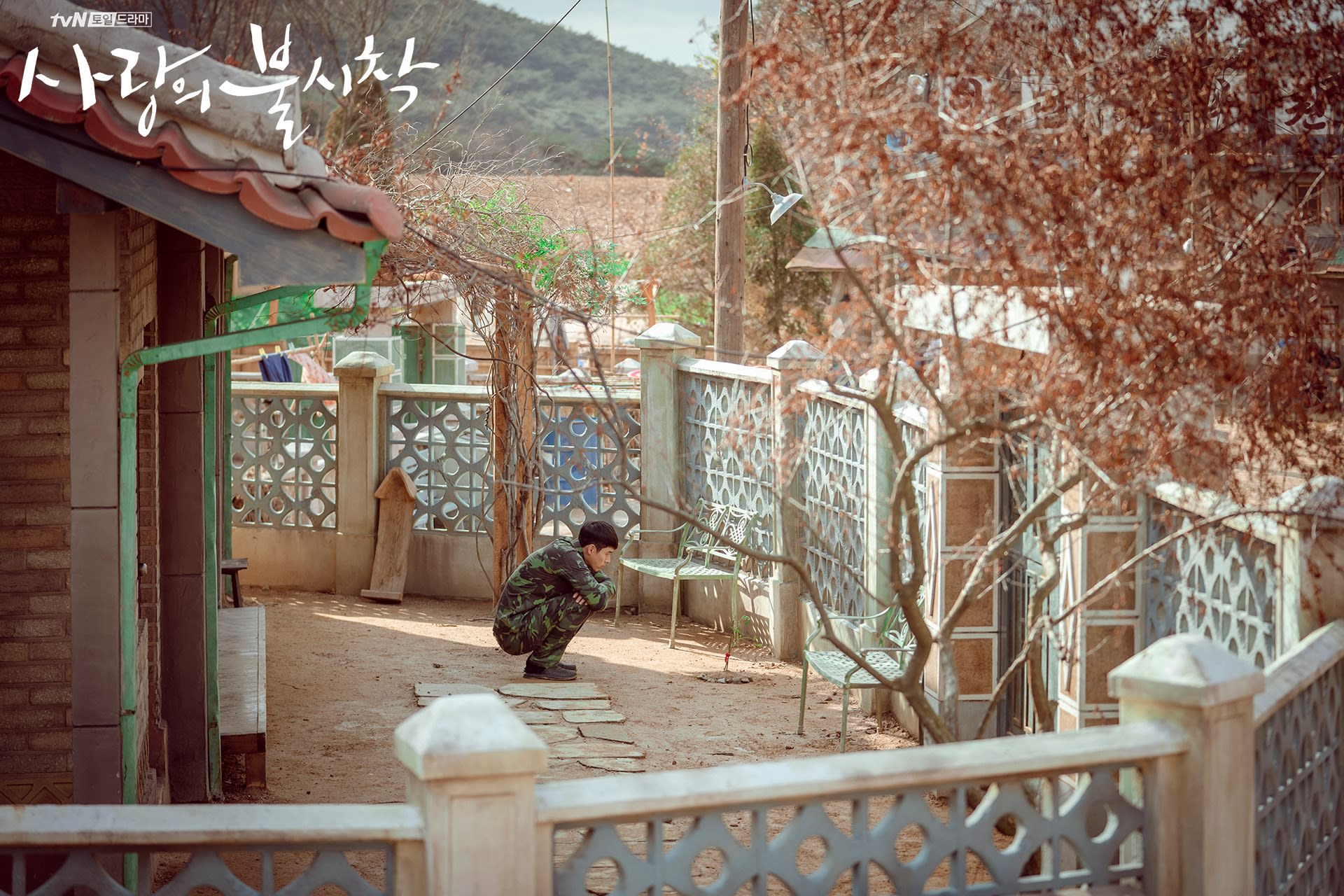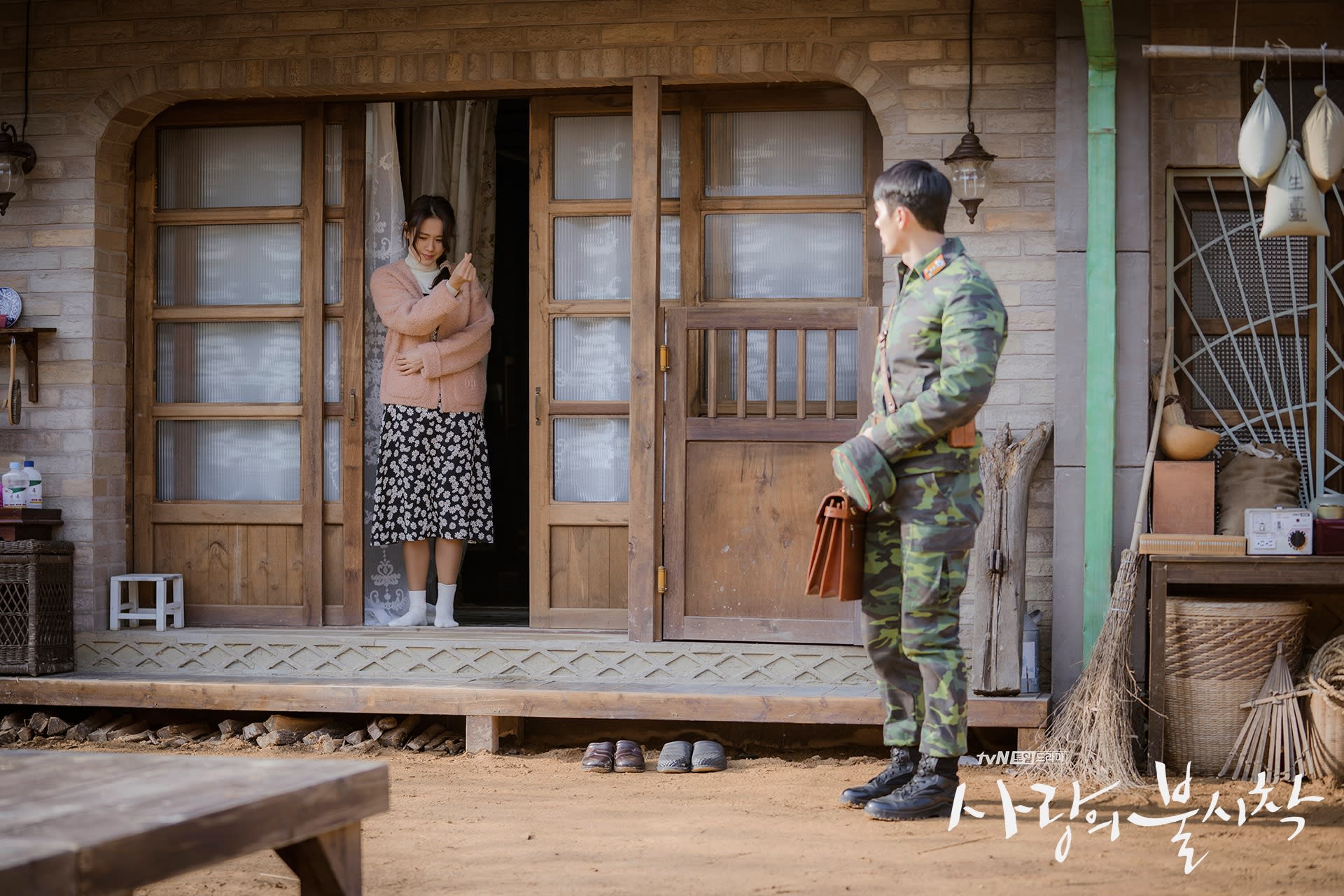 Commodore Hotel, Busan
Whenever the protagonists visit Pyongyang, they always stay in the same hotel. The fictional Pyongyang hotel is the Commodore Hotel in Busan. This is the same place where Yoon Se-ri meets Gu Seung Joon. You can book a stay at this hotel, like your favorite artists!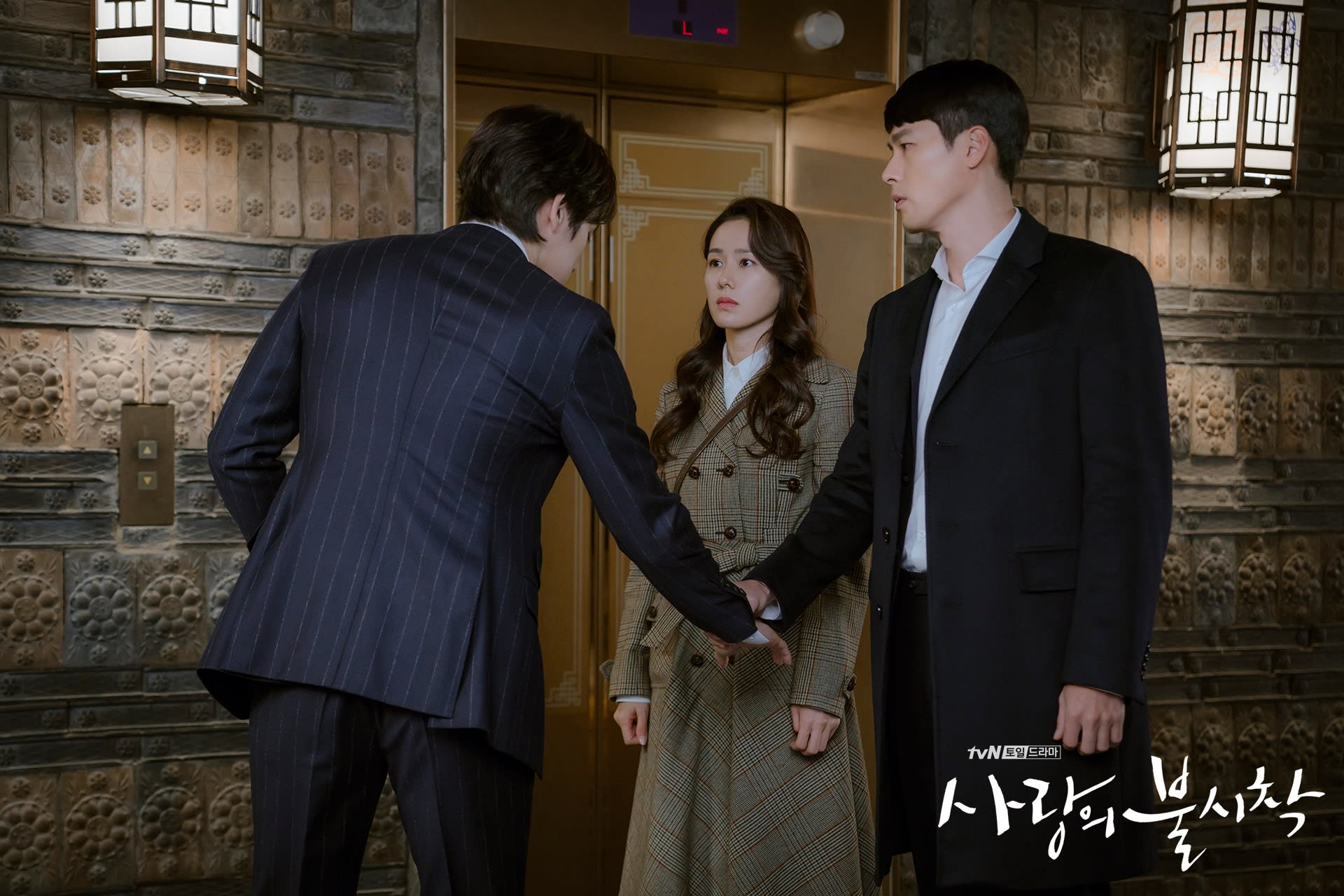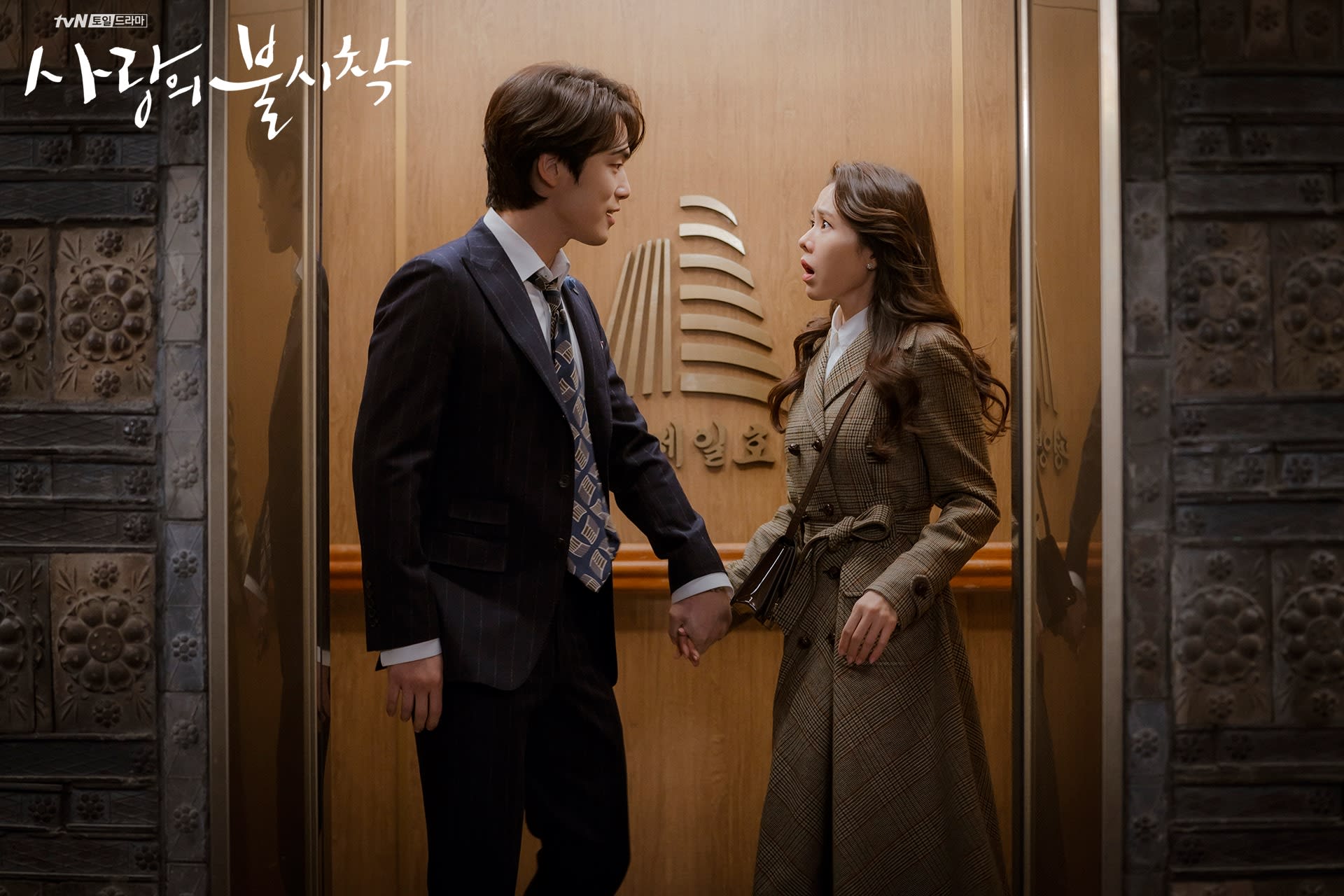 Tangeum Lake Rainbow Bridge, Chungju
The super romantic confession scene between Seo Dan and Gu Seung Joon is shot at the Tangeum Lake Rainbow Bridge in Chungju. It overlooks a gorgeous view of the city.
Hantan River Sky Bridge, Pocheon
On one of their random strolls in South Korea, Ri Jeong Hyeok recalls a memory in Switzerland where he asks a seemingly troubled woman to take his and Seo Dan's photo. Little did he know – he saved her life! This sweet conversion takes place at the Hantan River Sky Bridge just in Pochen. This bridge overlooks gorgeous landscapes with lush trees and a flowing river.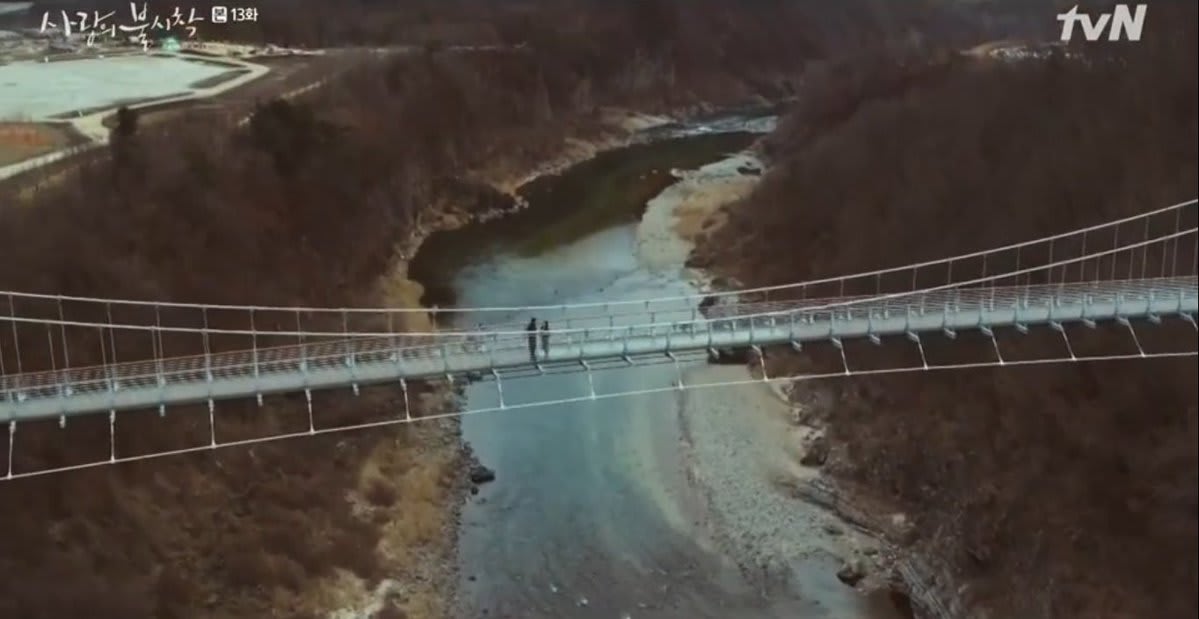 Yeongjongdo Seonnyeo Bawi Beach, Incheon
When Cho Cheol Gang and Ri Jeong Hyeok sneak their way into South Korea via an underground tunnel, their first step in South Korea takes place at a beach. You can visit this beach location in Incheon at the Yeongjongdo Seonnyeo Bawi Beach.
Binae Island, Chungju
The sweet last picnic scene that Yoon Se-ri shared with Captain Ri's Company Five was filmed here. Binae Island in Chungju is a popular camping site amongst South Koreans.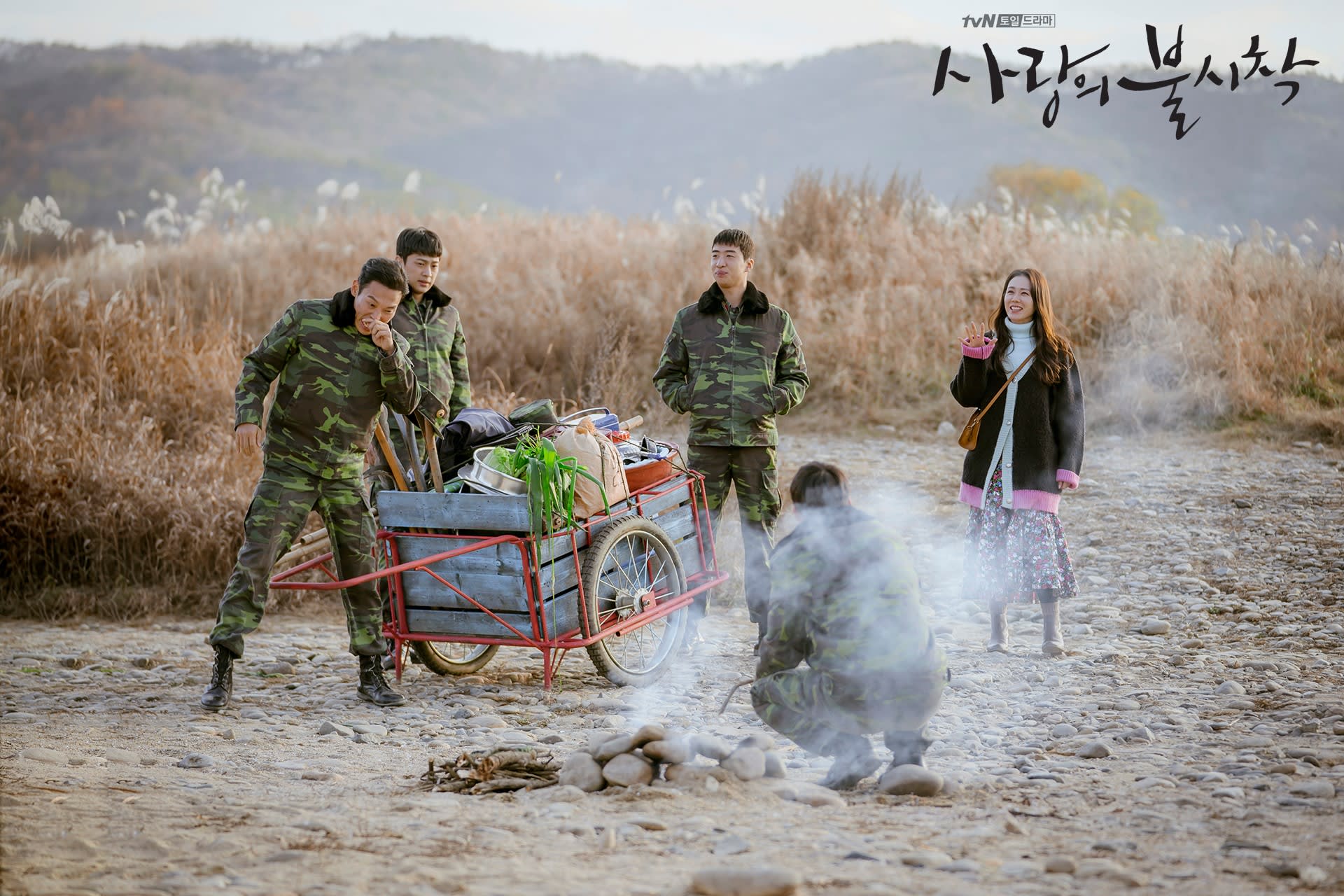 Byeolmaro Observatory, Yeongwol
Yoon Se-ri's rollercoaster adventure kicks off at the Byeolmaro Observatory in Yeongwol. In the first episode of the series, Yoon Se-ri tests a new product for Seri's Choice. She goes for paragliding over a scenic landscape in Seoul. The Observatory is a hilltop planetarium with stunning spectacular views!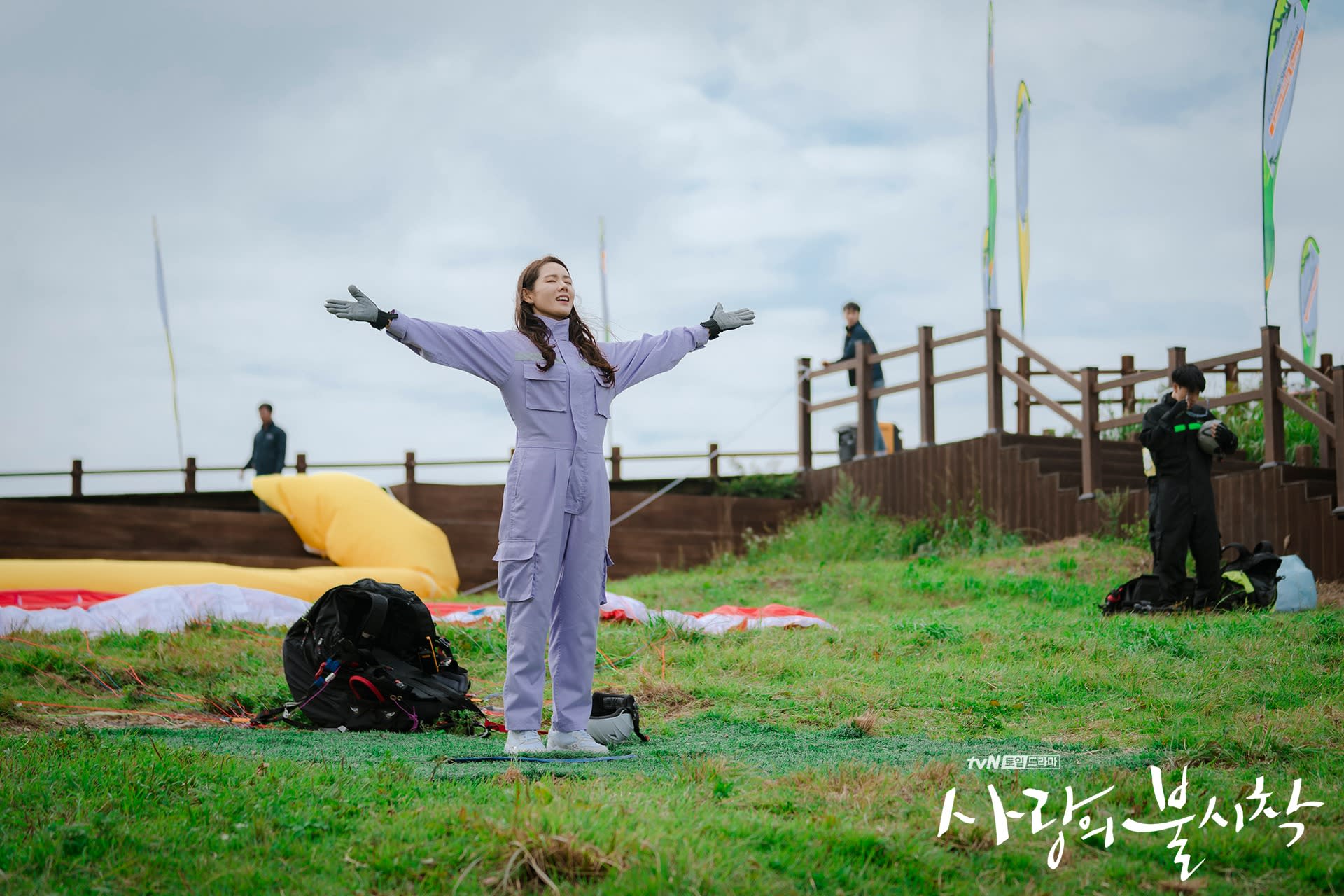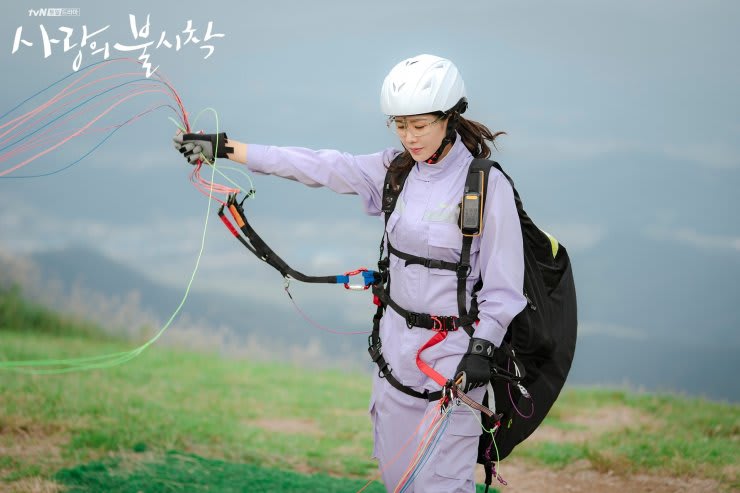 Crash Landing on You
It is a South Korean drama featuring Hyun Bin, Son Ye-jin, KimJung-hyun, and Seo Ji-hye and directed by Lee Jeong-hyo. Crash Landing on You is a story of two star crossed lovers, Yoon Se-ri (Son Ye-jin), a South Korean chaebol heiress, and Ri Jeong-hyuk (Hyun Bin), a North Korean elite and army officer. A paragliding mishap drops Yoon Se-ri in North Korea. She crash lands into the life of Ri Jeong-hyuk. The North Korean soldier decides he will help her hide and return to South Korea. Over time, they fall in love, despite the divide and dispute between their respective countries.
Enjoy the beautiful landscapes as you relive the romance between Jeong Hyeok and Se-ri. And let us know which is your favorite location!
Love it?
Pin it and save it for later!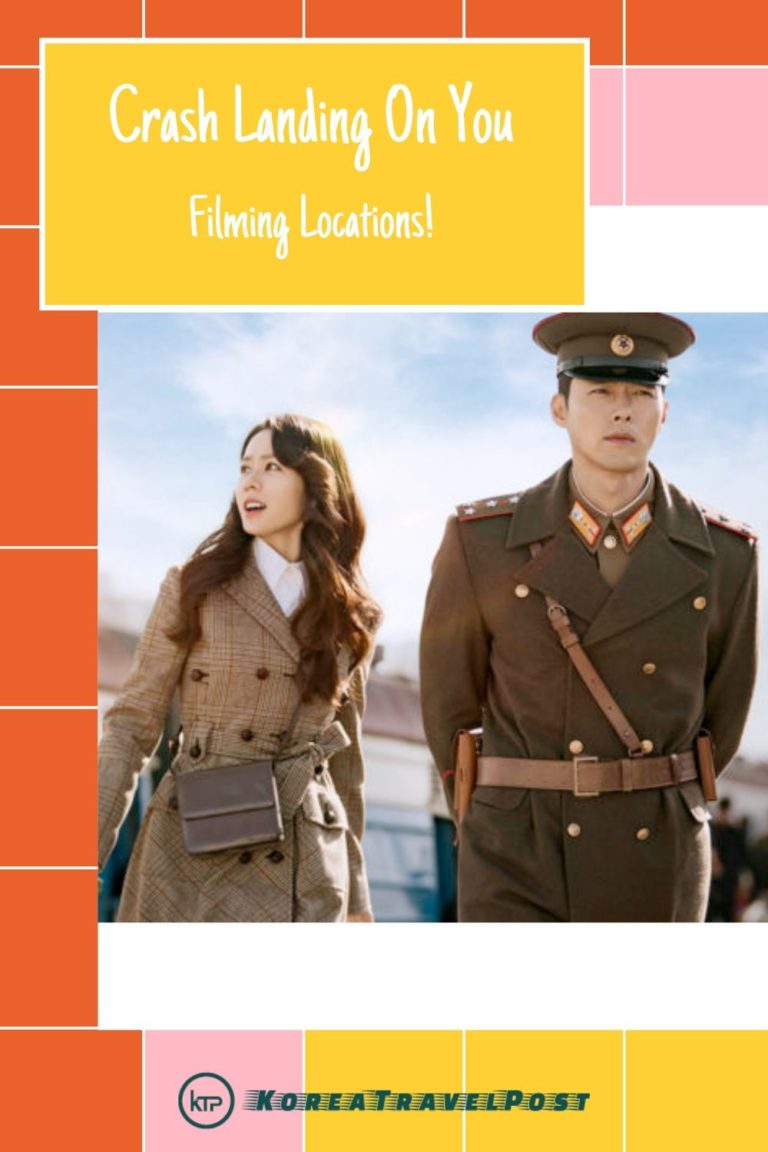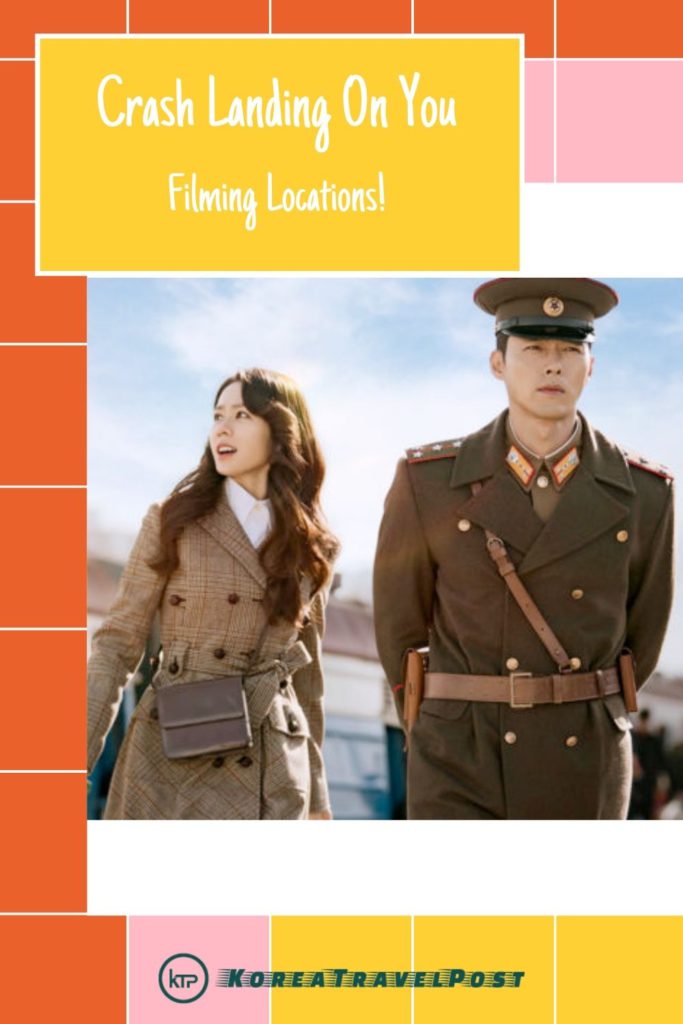 Read more about K-entertainment tours in Korea from KoreaTravelPost: