With the coronavirus pandemic, while we are socially distant, we can make most of our time indoors by binging some great K-dramas on Netflix.
As the quarantines and lockdowns stretch some more, you may feel like you have already seen everything on Netflix and scrambling to figure out what to do during self-isolation. Voila! you've got K-dramas on your Netflix!
Never fear: Netflix is home to more good shows and gripping characters as long as you are willing to try something different. There are still plenty of shows that maybe you haven't seen yet.
Lately, movies and TV shows from South Korea have become incredibly popular all over the world, just like K-pop music. Korean pop culture is still totally taking over the world even when we can't understand their language. Luckily, subtitles are the way to go!
By now, you are all familiar with K-dramas, especially after Parasite's epic win at Oscars this year. Since then, Korean television dramas like Crash Landing on You, Memories of Alhambra has become quite popular! Not all Korean Netflix originals and series are dramatic, some are romantic, suspenseful, and some even are zombie dramas. The best part, you can watch Korean television drama on Netflix!
And now, even KTO is promoting South Korea through the eyes of Netflix!
The Korea Tourism Organization (KTO) has released a promotional video titled "Explore Korea," made in collaboration with Netflix, using a compilation of clips of Korea shown in films and dramas on the global online streaming platform. The clip shows off the traditional clothing and palaces of the Joseon Dynasty via "Kingdom", while scenes from "Streetfood: Asia" feature the Korean culinary arts!
Netflix has even added "Explore Korea" as a new search category to make the original contents featured in the clip accessible to its users!
We have pulled out some of the most entertaining and binge-worthy K-dramas on Netflix. Whatever sort of show you are seeking, there's sure to be something that you find entertaining.
Five things you must get ready before getting down for a binge-watching session of K-dramas
Popcorn or snacks are a must! Don't forget your favorite drink! To make it more K-inspired, you can choose Korean snacks and drinks to accompany your Netflix session.
Tissue paper for tears! Some K-dramas are real tear-jerkers.
Blankets just in case we binge-watch till dawn!
Obviously, the lights need to be dimmed to create a better atmosphere.
Make sure you catch the hotspots of Seoul from your couch during the drama!
Bingeworthy K-dramas on Netflix
To survive in a highly competitive environment, two rival attorneys with only high-class clientele tear apart anything that stands in the way of their ambition.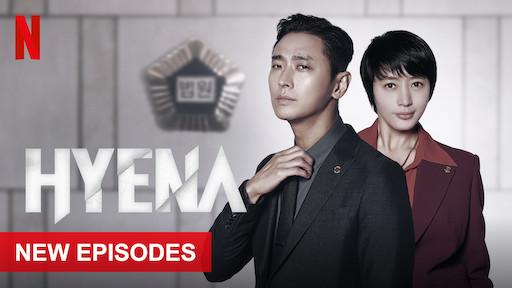 Starring: Ju Ji-hoon, Kim Hye-soo, Lee Gyeung-young
It's like Westworld of K-dramas with some sci-fi, adventure, and even romance. A company designs an excellent AR system where users can't differentiate between game and real-life, but a glitch leads to users feeling pain and eventual death from wounds. CEO of the company travels to Spain to meet the mysterious creator of the AR game.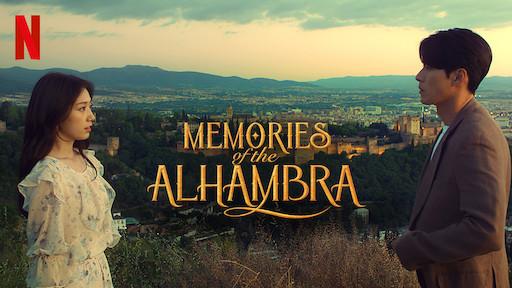 Starring: Hyun Bin, Park Shin-hye, Park Hoon
A gifted writer who's the youngest editor-in-chief at his publishing company becomes enmeshed in the life of a former copywriter desperate for a job. The warm and lovable personality of the lead female character will keep you hooked to the Korean television drama, especially when you get to know about all the curveballs life has thrown at her.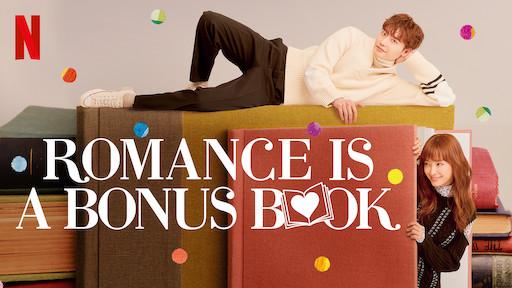 Starring: Lee Jong-suk, Lee Na-young
A refreshing change of pace from a typical Korean TV drama. It's a story about a girl who gets trapped in a cult disguised as a Christian church. It follows a battle between a charismatic cult leader with freakishly white-blonde hair and four young boys who are willing to go to extreme lengths to save their friend.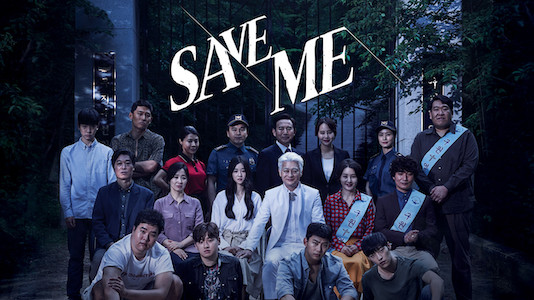 Starring: Taecyeon, Seo Ye-ji, Cho Seong-ha
Friends since undergrad school, five doctors remain close and share a love for music while working at the same hospital.
Starring: Jung Kyung-ho, Yoo Yeon-seok, Jo Jung-suk, Jeun Mi-do, Kin Dae-myung
An ex-con and his friends fight to make their ambitious dreams for their street bar a reality.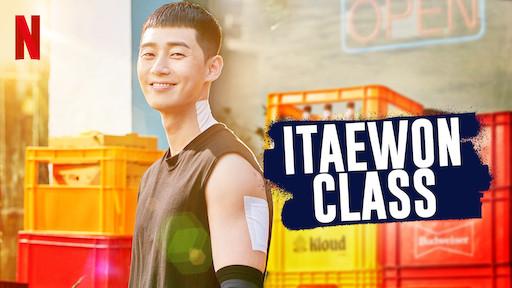 Starring: Park Seo-joon, Kim Da-mi, Kwon Nara, Yoo Jae-myung
The best way to describe the K-drama is Freaky Friday 2.0. A shy and submissive assistant chef gets possessed by a ghost who happens to be her polar opposite personality. She is stuck in the ghost world as her death wasn't a natural one. The dynamic duo then decides to join forces and helps each other out in a mutually beneficial friendship.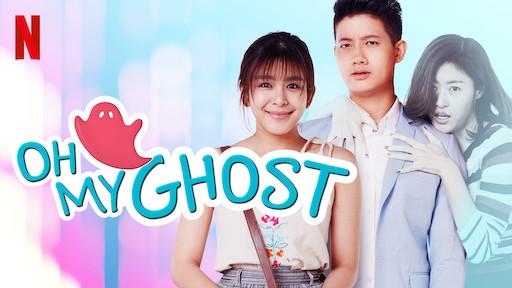 Starring: Park Bo-young, Cho Jung-seok, Lim Ju-hwan
When the ghost of a woman gains a second chance at life for 49 days, she reappears in front of her remarried husband and young daughter.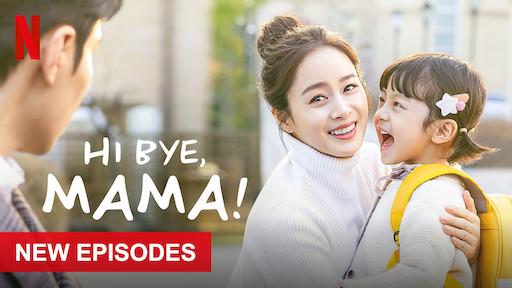 Starring: Kim Tae-hee, Lee Kyu-hyung, Ko Bo-Gyeol
A South Korean woman from a wealthy family accidentally crash-lands in North Korea and falls in love with a high-ranking North Korean officer. Instead of killing her or holding her for ransom, he decides to protect and hide her from danger. It is the second-highest-rated TV series in Korean TV history. A modern-day Romeo and Juliet without all the suicide!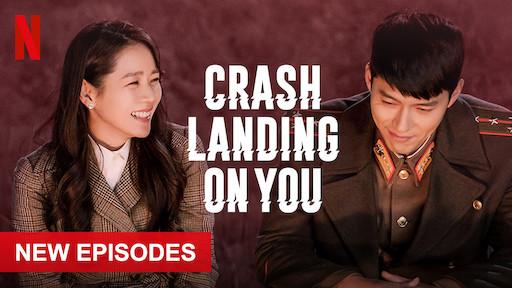 Starring: Son Ye-jin, Hyun Bin, Seo Ji-hye, Kim Jung-hyun
The political period horror thriller show is set in the historical era of the Joseon Dynasty. As strange rumors about their ill ruler grip a kingdom, the prince becomes their only hope against a mysterious plague overtaking the land.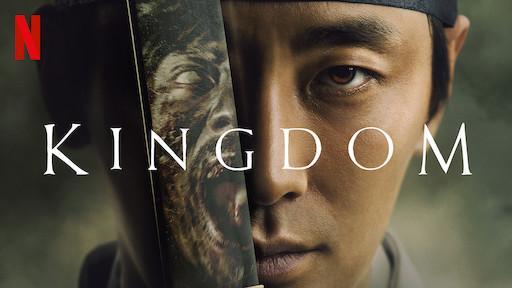 Starring: Ju Ji-hoon, Ryu Seung-ryong, Bae Doona
It's a romantic story about the realization of feelings of a narcissistic and selfish vice president of a family-owned business and his secretary of nine years after she resigns.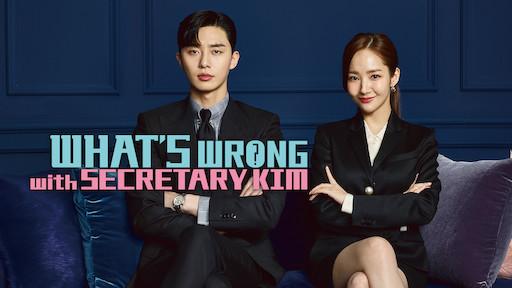 Starring: Park Seo-jun, Park Min-young, Lee Tae-hwan
An art gallery curator devoted to her career has experienced several breakups due to her obsession with an idol group member. Romance comes into her life when the idol comes into the picture and takes an interest in her life.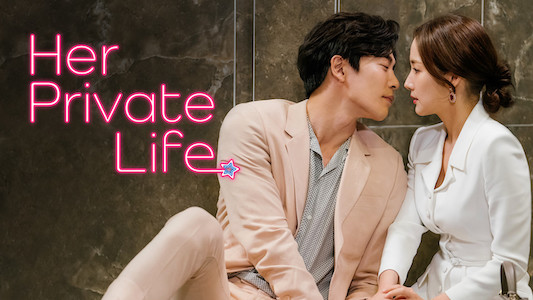 Starring: Park Min-yeong, Kim Jae-wook, Ahn Bo-hyun
A rom-com set in the age of Tinder-like applications! The Netflix series is set around an app, Joalarm, which notifies users when someone within a couple of meters likes them. Kim Jo-Jo uses the app and gets involved with two wealthy boys attending the same high school as her.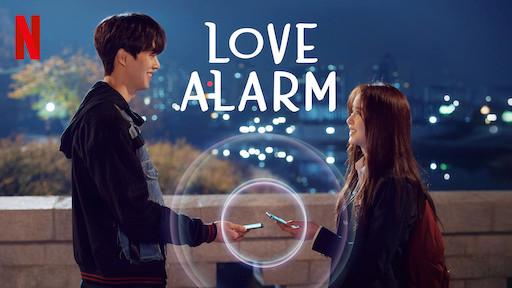 Starring: Kim So-Hyun, Jung Ga-ram, Song Kang
It follows a neurosurgeon who dreamt of becoming a chef and a woman who once met the man and tasted his dish that inspired her to become a chef herself. It is a Koreatn Netflix series that revolves around falling in love with meaningful meals in the past and present.
Starring: Ha Ji-won, Yoon Kye-sang, Jang Seung-jo
A mysterious bead, Abyss, can revive dead people along with a new appearance. A beautiful prosecutor takes the appearance of a commoner who, after being resurrected, becomes obsessed with solving her murder.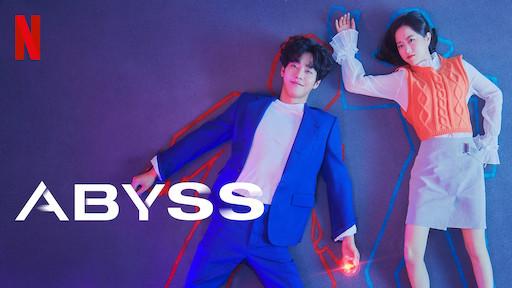 Starring: Park Bo-young, Ahn Hyo-seop, Lee Sung-jae
Also check out:
Love it?
Pin it and save it for later!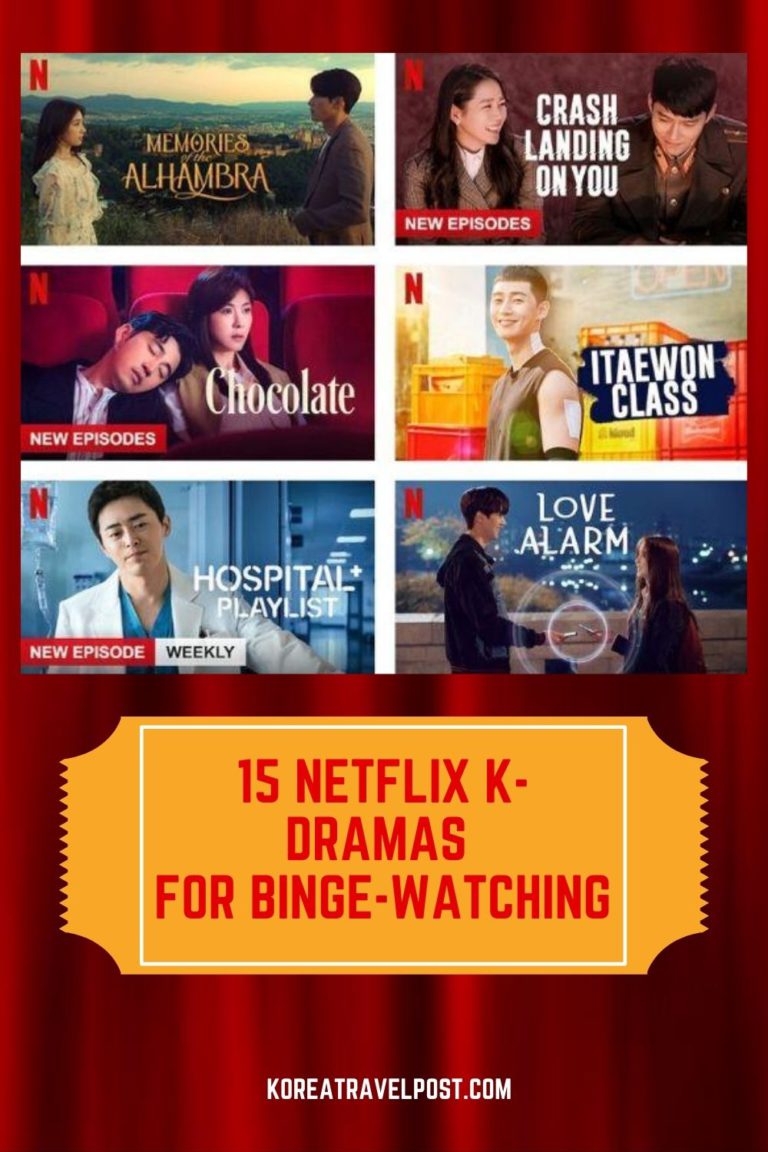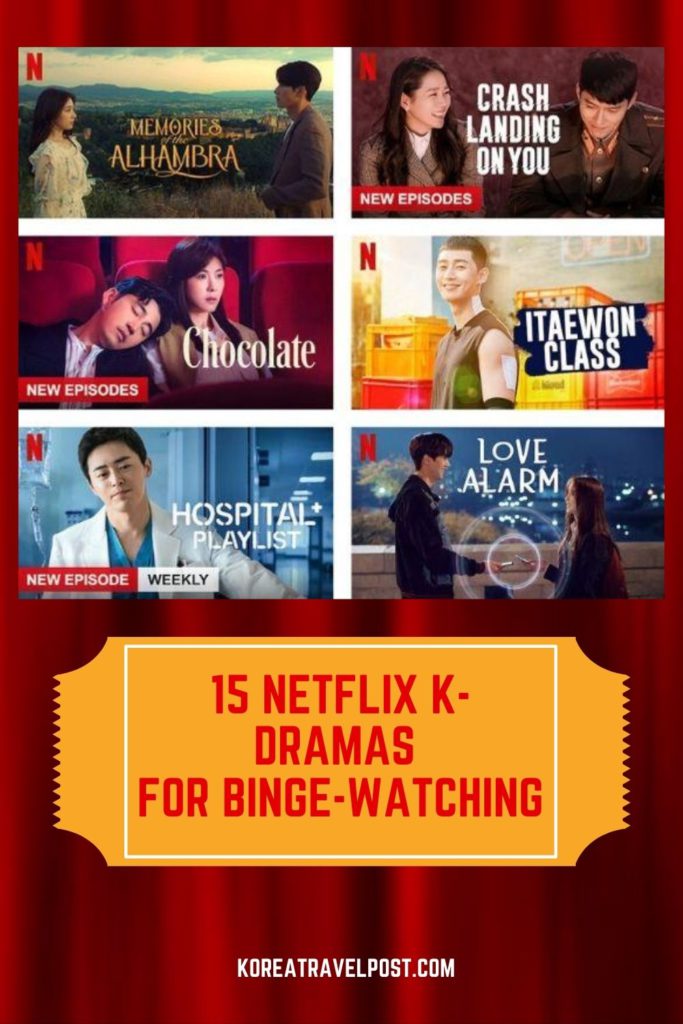 54,244 total views, 7 views today