The best way to soak up the sun and enjoy a weekend of partying with friends is at a music festival. And South Korea hosts several of them in spring and summer. Whether you are looking to dance the night off to some of the biggest hip hop tunes or chill with the soothing sounds of Korean indies bands, there's something for you in the Korean music festival 2020. 
So, as soon as the crisis is over and travel restrictions are lifted, pack your bags and splurge to attend the Korean music festivals 2020. South Korea is definitely not holding back its arsenal of stellar music festivals.
Coronavirus in South Korea
In the aftermath of the coronavirus pandemic, most music festivals scheduled to be held in spring have been canceled or postponed. Even though the situation of coronavirus in South Korea is under control, these popular music festivals are canceled or rescheduled. South Korea's daily confirmed cases of the coronavirus have remained around 10 over the past few days, but the events are still affected all over the country. 
The cancelation and postponing of events is expected after the Korean government extended the social distancing period until May 5, 2020. 
You can read more about coronavirus situation in South Korea here.
Lately, online streaming has become the norm in the performing art scene. More and more artists are playing to empty concert halls and streaming the performance live. Kim Dong-hyun, a 2020 Kumho Rising Star from Kumho Asiana Culture Foundation, is one such example of the live streaming of music concert. Even though the recitals are always streamed online, never have the musicians played in an empty concert hall. 
Upcoming Spring Korean Music Festivals 2020
Here are some of the best spring and summer music festivals that have been impacted by coronavirus pandemic.
Beautiful Mint Life is one such major Korean music festival 2020 that is affected by the coronavirus. It features indie bands and was scheduled to be held from May 16 to May 17. Famous musicians in indie scene and K-pop singers such as BOL4, Jang Beom-june, and Eric Nam were expected to perform. The organizers have decided not to stream the festival online. It is because of the high costs, including fees for music artists and overall operation fees. 


The Mint Paper company established Beautiful Mint Life in 2010. The Korean music festival it aims to create a beautiful and peaceful weekend fests in the world. Usually, the music festival is the perfect way to enjoy a mellow May afternoon with friends and family. 
Greenplugged Seoul, another indie Korean music festival 2020, was scheduled for May 16 and May 17. It is now postponed to July 4 and July 5. The festival is going to feature famous indie musicians and K-pop singers like ZICO and Nell.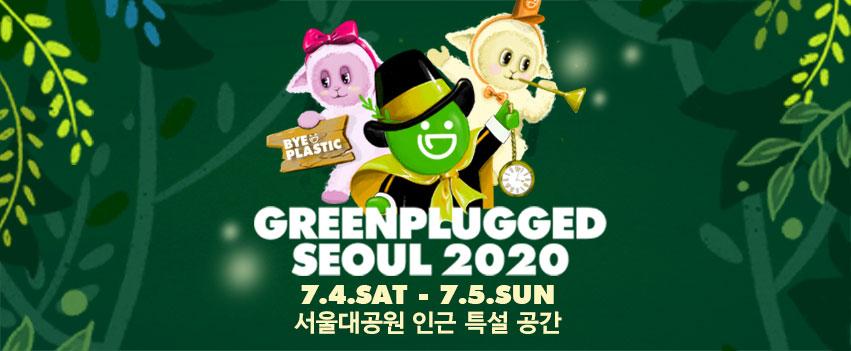 Greenplugged is often touted as the Korean Coachella. The aim of the music fest is to share the diverse and ethical ideas of individuals through music. And of course, celebrate the refreshing element of spring. Even if you don't understand the language, music surpasses all the barriers and makes for a delightful weekend. 
Seoul Jazz Festival, the largest jazz event, is also postponed to fall 2020. It was planned to be held on May 23 and May 24. It will feature top artists from different music fields and countries, including Wynton Marsalis, John Scofield, Pink Martini, Clean Bandit, Lauv, and more. Famous Korean artists, such as Epik High, Dean, Crush, Kyuhyun, Ha Sung Woon, are also included in the line-up. The final line-up will be announced soon when the dates are finalized.


If you are a jazz music fan, then you are definitely going to enjoy the smooth sounds of jazz performed by internationally acclaimed musicians. The jazz Korean music festival 2020 is not exclusive to jazz music. It will features artists from other genres as well. If you attend the Seoul Jazz Festival, you can get an opportunity to see some of the artists' favorite acts up close and personal. 
HIPHOPPLAYA Festival, scheduled on April 25 and April 26, is also postponed indefinitely. The line-up includes hip hop artists like Jay Park, ZICO, MBA, and many more. 


Jarasum Jazz Festival will host an online festival between May 8 and May 10. The festival will be live streaming through YouTube and Naver for jazz fans. It will stream free live performances of seven jazz artists, including Heo So-young Trio and Kim Oki Saturn Ballad. The festival, now dubbed as Jarasum Online Alright Jazz Festival, will also release the footage of live performances from past festivals. The festival aims to offer a performance opportunity to local jazz musicians and the stagnant music scene.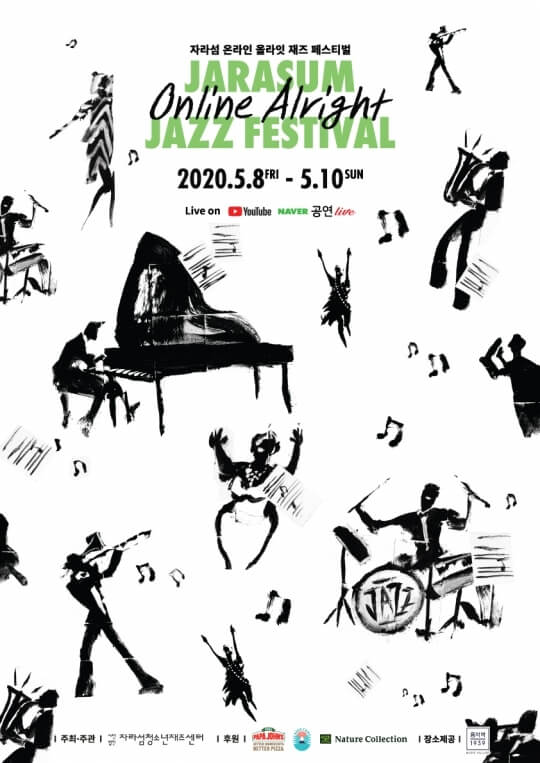 Jarasum International Jazz Festival was launched in 2004 on Jara Island. It has become one of the most successful music festivals in Korea. Over the past 16 years, the event has garnered over 2 million attendees and 1,118 artists. The Jarasum International Jazz Festival will take place between October 9 to October 11.
For now, you can enjoy making the internet's current favorite drink, Dalgona Coffee, as you wait for travel restrictions to be lifted! Or you can even learn the Korean language via mobile apps so that you are all set to travel!
3,356 total views, 1 views today