South Korea is well-known for its cherry blossom festivals, but that isn't the only popular activity to do in the spring season. Most people think spring is the right time to enjoy beautiful blossoms of azalea and canola only. That's not the only high point of springtime in Korea. It is also the time for strawberry picking!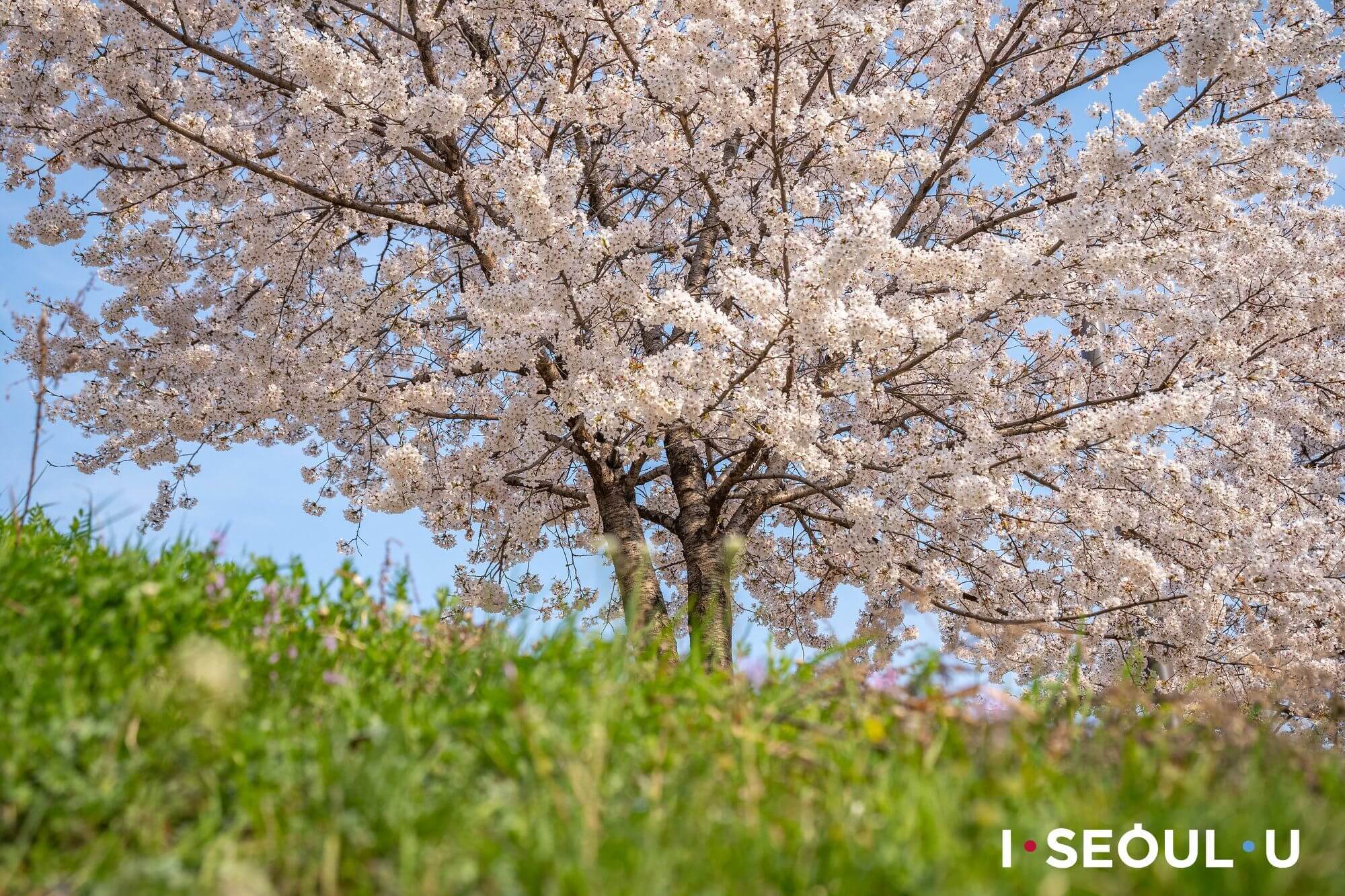 Did you know spring means strawberry season in Korea? Spring is also the best time to eat strawberries since they are sweeter than at any time of the year! And the best part, Korea's strawberries are well known for being fresh, sweet, and juicy. Why not try your hand at some strawberry picking and enjoying everything strawberry-inspired during spring in South Korea?
South Korean Strawberries
Strawberries or Ttalgi (딸기) is one of the main fruit crops in South Korea. Compared to their western counterparts, Korean strawberries are dainty and one of the juiciest and tastiest strawberries. They are bursting with tangy sweetness making them a refreshing treat to enjoy. Nonsan is the country's main strawberry growing region.
Where Can You Go for Strawberry Picking in Korea?
Many family-owned small-scale farms offer strawberry picking tours. As they are family-owned, you might not find English-speaking guides or a proper tourist experience unless you are visiting with specific catered tours and travel services. So, get cracking to learning some fundamental Korean language with the best Korean learning app if you want to get the full experience! 
As strawberry picking is not an all-day activity, you can find many tours that include strawberry picking in their itinerary. There are many tours to places like Nami Island, Petite France, Garden of the Morning Calm, and Vivaldi Park, and many more, which include strawberry picking.
If you have not planned the activity with tours and travel services, then you can search for a strawberry picking tour on Naver near wherever you are.
How to Pick Strawberries?
It's effortless and addictive! Find a big, red strawberry that looks ripe. Simply grasp the stem above the berry between fingers and then pull with a slight twisting motion. You will hear a popping sound and voila! There's a juicy strawberry in your hand. You can collect it or even eat it while you are in the farm. Just make sure that you throw the stems in specified places. An important thing to remember while picking strawberries is that once you've touched a strawberry, its best to pluck it as they get rotten otherwise.
In most farms, you are assigned specific places to pick strawberries from. It is expected that you should not wander in other unassigned places.
What Else Can You Do At A Strawberry Farm?
You can make jam from the strawberries that you've picked. A farm strawberry jam has a higher percentage of strawberries and 50% less sugar. You can make the jam by yourself, or you can buy it fresh from the farm and enjoy picked strawberries separately.
Souvenirs from Strawberry Picking during Spring in Korea
Well, you can always take home the strawberries you've picked on the farm. But, unfortunately, whether you can do this or not depends on your home country's customs regulations. You might not be able to take fresh strawberries from Korea, but you can take the processed ones. Most strawberry tours have the option of turning the berries you've picked into a strawberry jam.
Strawberry Desserts and Buffet
Cafés and restaurants all over Korea launch all kinds of strawberry desserts from drinks, cakes, pastries to sandwiches. If you find that simple, you can take it to the next level by enjoying a strawberry buffet. Five-star hotels like JW Marriott Dongdaemun Square host strawberry buffet themed after Barbie for strawberry lovers. You can indulge in everything strawberry! 
Strawberry Buffet in Korea
Strawberry Desserts in Korea
Well, if you've had too much of strawberries, for now, you can indulge in something else that is equally spring-y!
Korean Spring Food, Hwajeon (화전)
You can enjoy Korean spring food, Hwajeon (화전), Korean pan-fried rice pancakes with fresh edible flowers (hwa 화 means flower and jeon 전 means a pan-fried in Korean). It is a pan-fried cake made with a sweet rice and seasonal edible flowers.
Would you go want to go strawberry picking in South Korea? What else would you like to know?
📸 Credits: KTO – VisitKorea and Seoul Korea Facebook Pages
6,705 total views, 3 views today