Fruits in Korea are seasonal just like in any other place. You can mark the seasons with the coming and going of the Korean fruits! Strawberries welcome the spring while the oriental melons are all about the scorching summer heat. Apples come when the sweltering weather is almost at its end and tangerines are the perfect representation of fall and winter!
South Korea is famous for its incredibly tasty food and Korean fruits are no different. Locally grown fruits like strawberries and persimmons have become famous worldwide.
Korean Winter Fruits
As the fall creeps in after the blazing hot summers, the distinctive sweetness of the citrus family of fruits adds a splash of color to the fall foliage. Wherever you go, you can enjoy the distinctive aroma of mandarin oranges, be it grocery stores or an open market. During the freezing temperatures, you will find people carrying bags full of tangerines and their fingers tinted coral after peeling and enjoy the Korean winter fruits.
During winters, you must try mandarin oranges from Jeju, Yuja, and Hallabong mandarins (also from Jeju) if you are in South Korea!
Mandarin Oranges (귤)
A sweet and sour fruit that feels poppy and juicy. They are native to Jeju Island but the varieties have increased in recent years. These include Cheonhyehyang (soft and tender flesh with light acidity) and Redhyang (reddish thicker skin) varieties.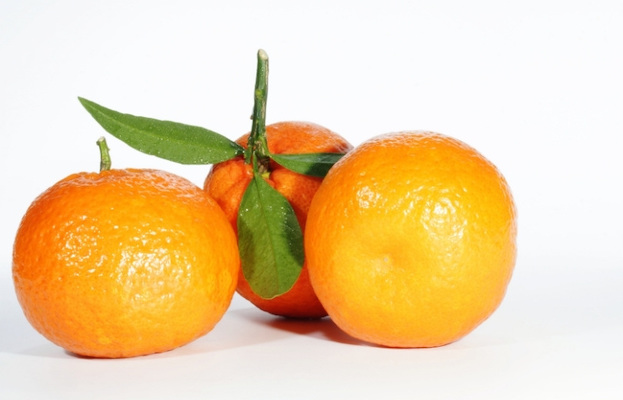 Yuja (유자)
It is also popular for its Japanese name, yuzu. This Korean winter fruit is rich in vitamin C and is quite effective on colds. You will find Yuja tea in the menus of most Korean coffee houses and tea houses in winters!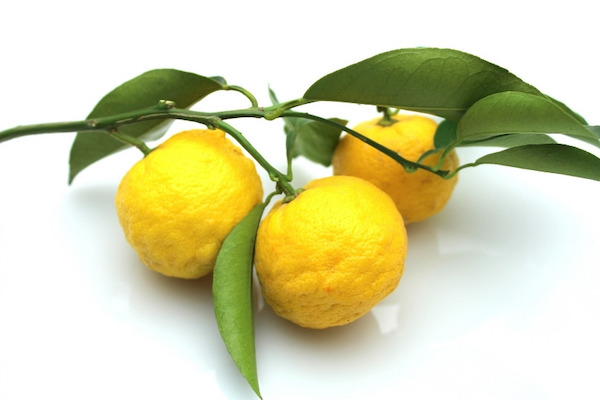 Hallabong Mandarins (한라봉)
It is a hybrid of orange and mandarin with good parts of both. It's firm, juicy, easy to peel, and the taste is to die for! They are mainly grown on Jeju Island and the name itself is inspired from the Mount Hallasan on Jeju.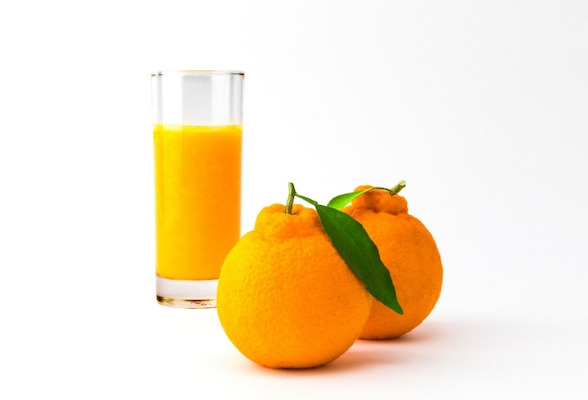 The citrus family of Korean winter fruits is not just about taste and smell! Don't forget that they are an excellent source of Vitamin C also!
Picking Fruit in Korea's Winter
Did you know you can pick your own tangerines directly from a farm? You can enjoy this unique activity on Jeju Island as around January and February beginning, farms are full of tangerines. Along with picking and harvesting fresh tangerines, you can also get to know more about Jeju's tangerines and a whole lot of info about different varieties.
Korean Winter Fruits in Korean Cuisine
The zingy flavor of these fruits is particularly apparent when showcased through the amazing Korean cuisine. Every bit of this Korean fruit is useful to make something or the other.
Tangering zest – Useful in making preserves and as a finishing touch for beverages
Juice – Main part of many bevergages
Dried peels – Useful to add flavors to cookies, ice creams, and cakes
A warm glass of orange latte and marmalade will surely tide you over when it's freezing cold outside. They are a popular winter staple amongst locals!
In local Korean households, you will always find fruits as they are usually plated when guests come over.
When you travel to South Korea in winters, don't forget to buy those fresh juicy seasonal fruits and enjoy the Korean winter fruits to the fullest!
Check out interesting winter activities in Korea from KoreaTravelPost: