Even though coffee is a popular beverage of choice in Korea, the country has kept up with its roots of tea and its ancient tea ceremonies and traditions. The traditional teahouses have kept the Korean culture of tea alive and well!
Seoul is a coffee-lovers haven with a whole slew of coffee shops and some aesthetically pleasing, Instagram-worthy cafes. So much so that you won't be able to plan a trip to Seoul without adding some café-hopping.
Most often, the teahouses are situated in old hanoks, traditional Korean houses, to maintain authenticity. Most teahouses feature inner courtyards and warm, cozy interiors. These teahouses give you the perfect reason to slow down from your busy schedule of roaming all over the city and have some peace.
You might be able to experience an actual Korean tea ceremony (다례) in some of them.
Anyway, grab yourself your own cuppa of Korean tea and get ready to check out Seoul's six most calming traditional teahouses.
Tteuran Tea House
Tteuran is a traditional Korean teahouse located in the middle of bustling Ikseon-dong. Its tucked away from the main street and feels like its worlds apart from the bustling city center of Seoul.
It is worth checking out this hidden gem just for its cozy and tranquil atmosphere alone. Not only that, but they also have a wide range of different teas, and the snacks are equally superb!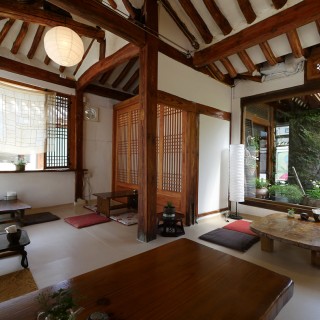 Try to get a table near the large windows so that you can enjoy the views of the adorable inner courtyard garden or tteuran.
Address: 17-35 Supyo-ro 28-gil, Ikseon-dong, Jongno-gu, Seoul, South Korea
Opening Hours: Monday – Sunday, 11 am – 10 pm
Dawon Traditional Tea House
It is the oldest teahouse in Seoul and situated in the little courtyard of Kyung-in Museum of Fine Art in Insadong.
In spring, the courtyard gets full of beautiful blooming magnolia flowers. So, if you are visiting during that time, make sure you grab a seat in the courtyard to enjoy the blossoms.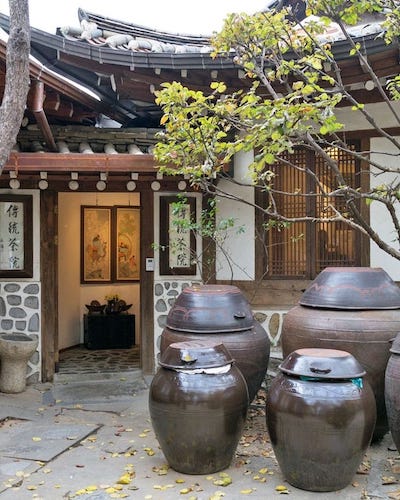 In colder months, you can sit on a table inside and people-watch with your tea. The ginger tea and matcha are some of the best drinks of the teahouse.
Address: 11-4 Insadong 10-gil, Gwanhun-dong, Jongno-gu, Seoul, South Korea
Opening Hours: Monday – Sunday, 10 am – 10 pm
Shin Old Teahouse
The teahouse is buried in one of the side alleys that make up the backstreets of Insadong. Shin Old Teahouse is set so back in the old architecture that you'll feel like you've stepped back in time!
Although you might not want to go down the narrow alleyways, the trip is definitely worth it! As you follow the pathway, you'll come across a little courtyard garden and the Shin Old Teahouse.
Its an ideal location for a little downtime with its wooden beam and glass architecture. The atmosphere is so calming that you'll be able to relax here for hours!
Cinnamon tea and sweet rice cakes are some of the excellent options that you must try here.
Address: 47-8 Insadong-gil, Gwanhun-dong, Jongno-gu, Seoul, South Korea
Opening Hours: 10:30 am – 11 pm
Cha Mashineun Tteul Tea House
While strolling through the Bukchon Hanok Village, you'll come across this traditional Korean teahouse. It's a perfect place to unwind!
Cha Mashineun Tteul is centered around a little courtyard garden just like others set in a traditional hanok. Huge glass windows overlook Samcheong-dong and Gwanghwamun.
It is light and airy, and the wooden interiors give it a cozy feel – perfect for snuggling with a warm cup of tea in chilly winters of South Korea.
The teahouse tends to get busy later in the day, especially during weekends, so make sure you arrive reasonably early.
Address: 26 Bukchon-ro 11na-gil, Samcheong-dong, Jongno-gu, Seoul, South Korea
Opening Hours: 10 am – 10:30 pm
Suyeonsanbang Mountain Tea Room
It was originally home to Korean novelist Taejun Lee. Suyeonsangbang Mountain Tea Room is tucked away on the slope of Suyeon Mountain behind a little forest of trees. It's a bit out of the way, but once again, the journey for the beautiful place is going to be worth it!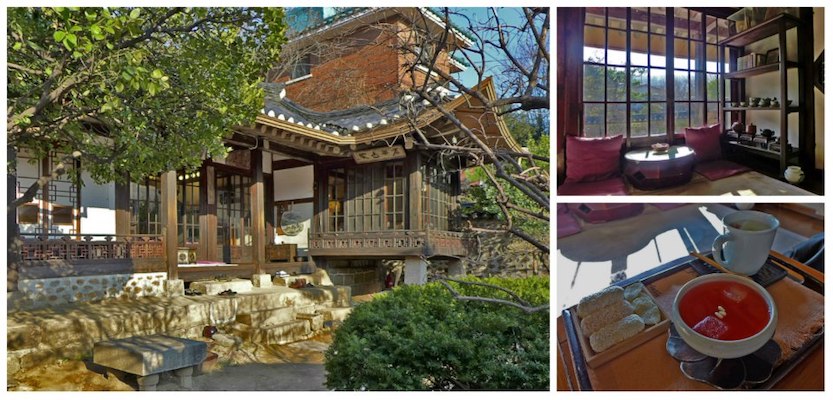 The name itself means 'a small house in the forest where writers meet.' It's also the home to many of Taejun's short stories.
The tea in Suyeonsanbang is mostly of the Korean variety. You should try the ssanghwacha, a Korean medicinal tea made from a variety of herbs. Yujacha is another excellent choice with its citrusy and vitamin-packed flavor.
Address: 8 Seongbuk-ro 26-gil, Seongbuk-dong, Seongbuk-gu, Seoul, South Korea
Opening Hours: 11.30 am – 6:00 pm on Weekdays and 11:30 am – 10 pm on Weekends
Yetchajip
It is one of the oldest and most famous teahouses in Seoul.
You enter Yetchajip through a verdant garden, and the resident parrots will greet you! They might even speak to the passerby occasionally.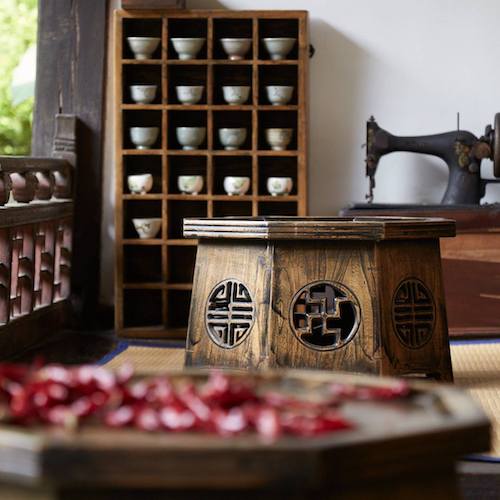 Maesilcha, plum tea, is a perfect combination of sweet and sour, and it pairs well with the patbingsu, a dessert made of shaved ice and homemade red bean topping. You can even enjoy some alcoholic beverages like wild-strawberry wine and quince wine.
Address: 33-1 Insadong-gil, Gwanhun-dong, Jongno-gu, Seoul, South Korea
Opening Hours: 10 am – 10.50 pm
If you enjoyed the post, please share it to Twitter and Facebook. Please fo drop a comment below if you are planning to visit any of these traditional Korean teahouses!
Love it? Pin it!