Korean coffee shops are worth visiting as they are not just a place to go for a cup of java, they are picturesque and the cafe's are Instagram-worthy! Check out the coffee chains in Seoul for some interesting and refreshing beverage options!
People in Korea drink more than 12 cups of coffee in a week. That means around 2.3 kg of coffee per capita consumption for the country, which is close to 6% of the total Asia Pacific coffee market. This makes Korea one of the biggest coffee markets in the world and the best place to set up a coffee chain business.
The Korean market has seen high growth with more and more coffee shops in Seoul opening each year to tap the growing demand as compared to the ones which get closed due to negative profits. It is estimated that there are close to 49,000 coffee shops in South Korea with around 18000 in Seoul itself. Arabica has captured about two-thirds of the market, with Robusta taking the other one-third of the total market. For coffee lovers, the quality of coffee is of utmost importance!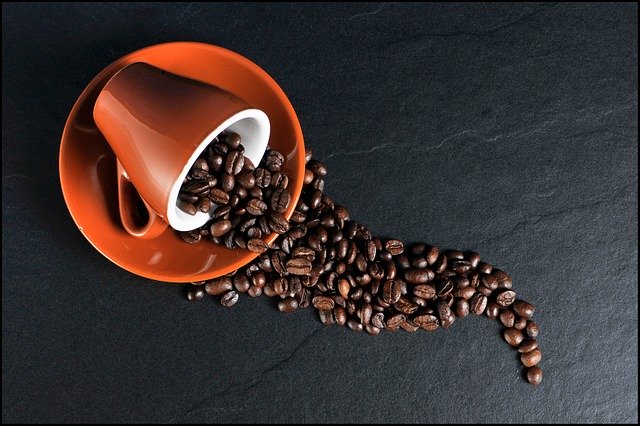 If you are roaming the streets of Seoul, you will find that every second or third shop is a coffee shop. And, some of these are one of the cutest Korean coffee shops in the world.
Enjoy Dalgona Coffee: The Story Behind the Latest Social Media Craze and Internet's New Favorite Drink!
Here is a list of the top 10 coffee shops in Seoul where you can enjoy a cuppa joe with some delicious treats!
Banapresso saw a very rapid popularity growth in 2019. It stands out with its pink interior as well as exteriors, which customers find very cute. This coffee shop is tech advanced with a self-ordering system, which allows workers to focus on making the drinks, and they do not need to manage huge lines.
The Korean coffee shop in Seoul is quite active and famous in the social media community and has a modern outlook to enhance customer experience.
This Lotte group owned top Korean Coffee chain has outlets in all the cities of Korea. The name "Angel-in-us Coffee" means the coffee is delivered to us by Angels. These spacious cafes have their unique way of processing beans. You can enjoy your coffee along with a variety of waffles, pastries, and other desserts.
This coffee chain is quite popular amongst the local population because of its excellent coffee. The ambiance of the coffee shop is extraordinary, with an industrial type feel on the inside.
The Korean coffee shop offers a lot of seating area where one can enjoy coffee with friends. Their coffees are smooth with a bit of nutty and spicy flavor, which is pretty unique to this place.
The name of this place comes from 'Two people having some desert at a place.' CJ Foodville of CJ Group owns this chain with over 1000 outlets. The chain is not only spread out in Korea, but you can also find it in China and other parts of Southeast Asia.
Other than Starbucks, A Twosome Place records the largest profit amongst the coffee chains in Korea. Along with coffee, one can enjoy a great variety of cakes like Red Velvet Cake and carrot cake.
Tom N Toms is known for its variety. It has its wide selection of drinks and pretzels in around 600 locations with expansions into Southeast Asia. If you love a cup of ice cinnamon café mocha, this is the only place in South Korea where you can get it!
You can also get fancy drinks like Sweet Potato latte, Red bean latte, and Coconut Milk Cappuccino. The menu keeps on changing so as to keep customers engaged.
In Korea, the maximum of coffee stores are owned by the Café Bene coffee chain. This chain is famous for its fusion of East and West in terms of tastes. They provide an extraordinary variety of lattes, smoothies, teas, and coffees.
Along with the usual selection, the cafes also serve misugaru and other Korean traditional drinks. Honey bread, macarons and bingsu are some of their dessert varieties.
Hollys coffee was started in 1998 with the main focus on hot drinks like tea, coffee, and other specialties. Since then, it has established itself in Korea and has a barista academy, Hollys Coffee Academy.
They serve Tiramisu Latte, a trendy drink that is quite popular. You can also get treats such as waffles, muffins, bagels, and scones, along with their coffee and teas.
Café DropTop offers posh interiors that provide a cozy feel to the customers. They're made upon natural materials which undergo low carbon processes. It is one of the premium Korean coffee shops in Seoul which specializes in catering to customer's tastes. They have healthy yet tasty desserts like cheese tart, cheese bagels, and strawberry yogurt, etc.
Named after a tribe in Ethiopia, the coffee served in this shop is of Ethiopian origin. There are over 3000 small shops of this chain in subprime locations around Korea. Ediya coffee has a lab located near Hakdong Station, which is one of the largest coffee shops in Seoul. This coffee shop in Seoul attracts a lot of digital nomads as a place to do their work while having excellent and affordable coffee.
Dal.komm means sweet, and this coffee shop offers a variety of sweet drinks like a chocolate shake, honey hallabong, and strawberry cube. This coffee chain gains its popularity through a unique model of hosting contemporary music and other events with musicians.
Shin Se-Kyung, a famous Korean actress, is their brand ambassador, and they gain their popularity with hip art loving crowd.
Check out:
Are you looking forward to visiting a cup of joe in the Korean coffee shops? Let us know in the comments below!
Love it?
Pin it and save it for later!