Seoul is well-know for some of its very popular and famous neighborhoods. Places like Gangnam, Hongdae, Myeongdong, Itaewon are always bustling and full of tourists! These are the neighborhoods in Seoul that every traveler wants to add in their itinerary and bucket lists. But, there are many unique and offbeat neighborhoods that are not as popular and seem to have missed the limelight.
Just like the popular neighborhoods in Seoul, these less-popular areas in Seoul offer several interesting and unique attractions. Their uniqueness surpasses the attractions and you can feel a different cultural vibe from these places. Despite them not being the popular neighborhoods in Seoul, these offbeat neighborhood deserve your attention.
There's Hyehwa with its artistic and trendy vibe, Sungshin Women's University is all in with its coffee culture, and Ikseon-dong with its traditions on the other end of the spectrum.
Hyehwa Neighborhood
Hyehwa is just a stop away from one of the most popular Seoul neighborhoods, Dongdaemun. Although its close to Dangdaemun, you will rarely find anything about it in any of Seoul guides. Hyehwa is a popular and trendy neighborhood in Seoul amongst college students and young locals. That doesn't mean the area is not for people of other ages. There are great restaurants and parks that you can add on to your travel itinerary.
Naksan Park
The park is on the side of Mount Naksan that's a short walk away from the Hyehwa Station. You can find the Seoul Wall, a wall that encompasses the old city of Seoul, on the top. During spring, the park is very stunning with the blossoming flowers on hundreds of breathtaking trees. The walking trails in the Naksan Park are maintained and paved so that you can cover most of them within the hour.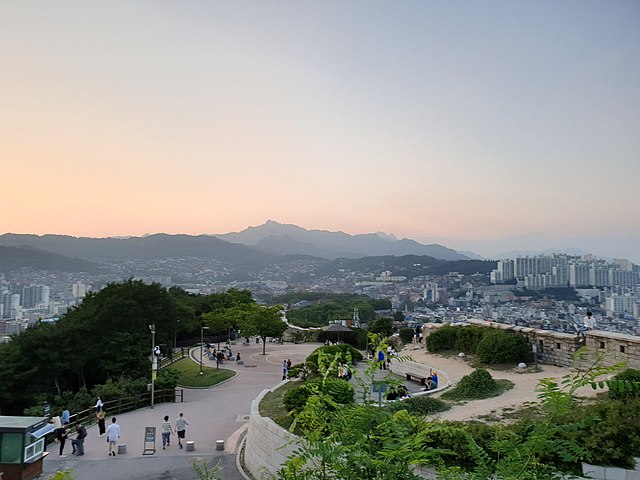 Marronnier Park
It is another park in the Hyehwa neighborhood in Seoul that's famous for organizing many events. Whenever you visit the park, you'll find some or the other art exhibition or markets at Marronnier Park. Phillipine Market is one of the oldest and most regular events at the park on every Sunday. You will also find other markets and exhibitions on other days.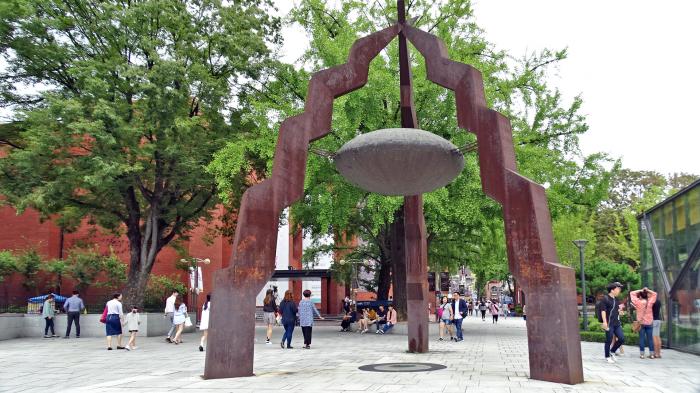 Ikseon-dong Neighborhood
Ikseon-dong is the most traditional Seoul neighborhoods in the list that are overlooked and considered offbeat. It is a traditional hanok village and while exploring the streets, you will feel that you've traveled back in time. The neighborhood is not just about the hanok village, there are many beautiful cafes, restaurants, and stores that you can enjoy. Ikseon-dong is often overshadowed by Bukchon Hanok Village and Insadong.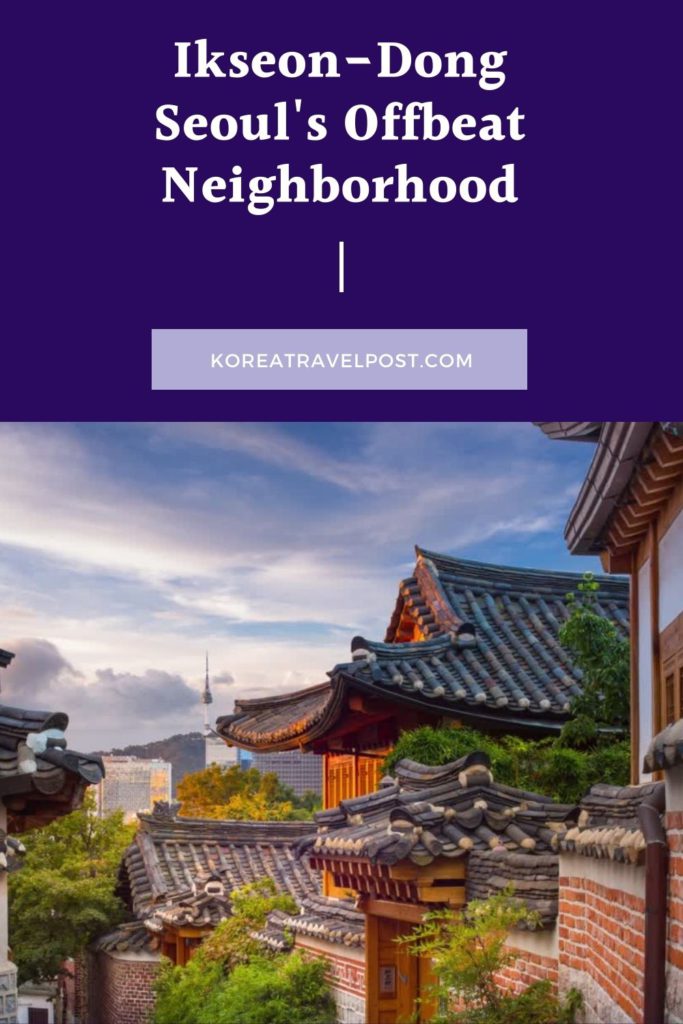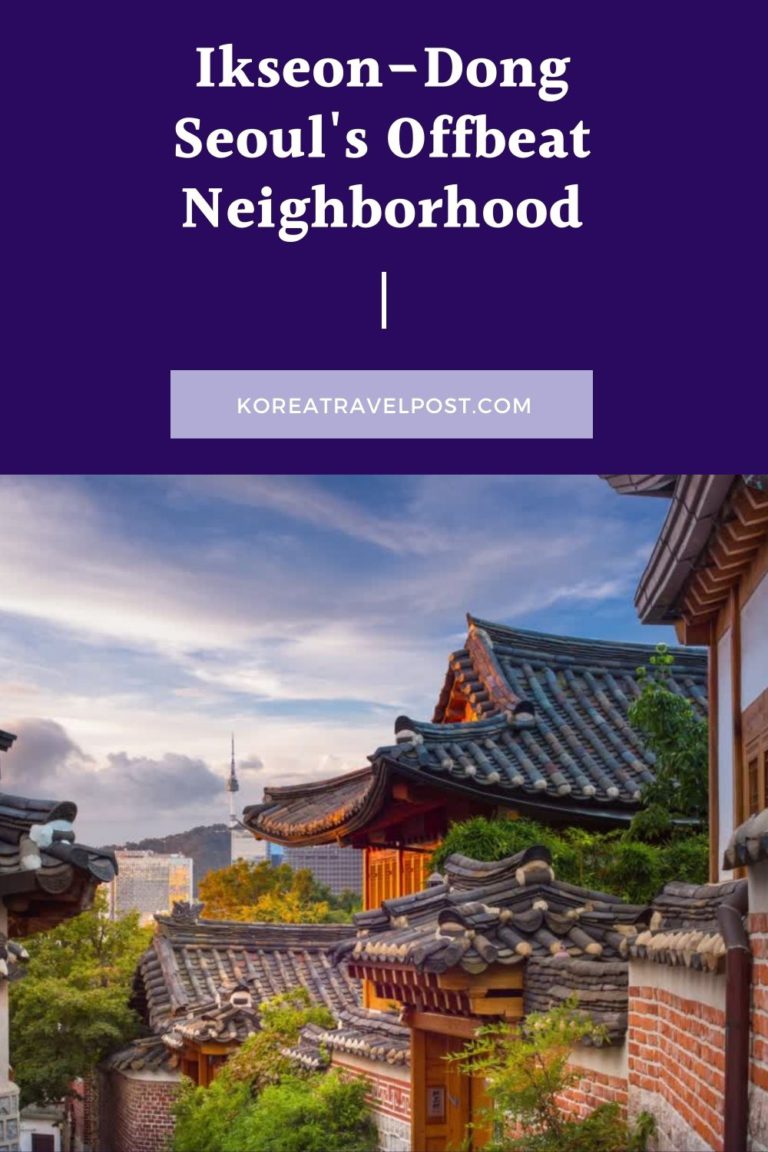 Ikseon-dong is not a large neighborhood with only four or five main streets. So, keeping that in mind, you can explore the area within the morning or afternoon.
There are many stores in Ikson-dong that offer hanbok rentals so that you can explore the area like a local! The outfits aren't a must and you can explore the area and capture beautiful shots.
For more traditional Korean clothing, this is another shop that you can explore in Ikseon-dong.
Sungshin Women's University Neighborhood
It is another offbeat neighborhood in Seoul that is overlooked by tourists and even locals. As the name suggests, it is the area around the Sungshin Women's University. If you are looking to enjoy some shopping without dealing with the huge crowds of Hongdae and Myeondong, then this is the best place for you to explore. As the area is centered around a women's university, most of the stores cater to women's fashion.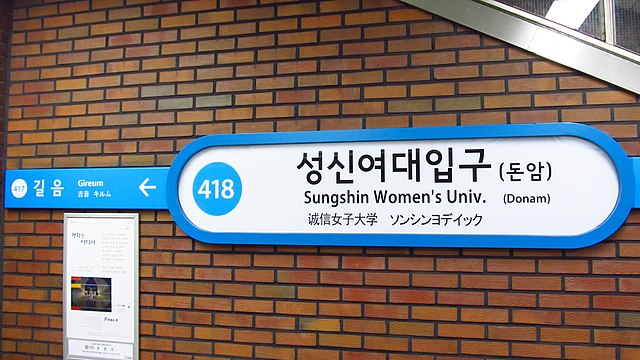 This area is not just another shopping hub but a place with a stong cafe culture. You will find several cute cafes with delicious and scrumptious menus.
Sungshin Shopping Street
The Sungshin Shopping Street is one of the most popular attractions of the area. It isn't a very long street but its packed with hundreds of stores selling Korean fashion clothing, beauty products, and of course, delicious food. You'll be able to spend your whole afternoon here and still enjoy shopping without breaking your budget. The prices are cheaper and the area is less crowded than other popular Seoul shopping areas.
Seongbukcheon Stream
Seongbukcheon Stream runs parallel to the station and super-easy to access while you exit the station. The stream adds on to the natural beauty of the place. You can enjoy walking or running along the stream if you enjoy these activities. If you are looking for a short walk, then you can take the the route in the direction of Hanseong University and you'll reach the end in about 20 minutes. In the opposite direction, the stream stretches all the way to the Cheonggyecheon Stream in Dongdaemun!
Cafe Lips
Seoul itself is popular for its cafe culture with several amazing and Insta-worthy cafes, Sungshin University is one of the few areas that is popular for its cafe-scene. You might not be able to cover all the cafes in the Seoul neighborhood but Cafe Lips is something that you shouldn't miss out on!
It's a stunning cafe with gorgeous interiors that are a mix of a flower cafe and a board game cafe. It is a great romantic location in Seoul and to keep up with the romantic theme, younger children are not allowed.
Read more interesting travel articles from KoreaTravelPost: