Summer in Seoul is a time of hot weather, humidity, and plenty of sunshine. It is also a time for festivals, outdoor activities, and delicious food.
Embarking on a summer voyage to Seoul? With soaring temperatures, the South Korean capital turns into a dynamic hub of adventure, culture, and scenic beauty. Discover the myriad of things to do that makes summer in Seoul an unforgettable experience.
Rejuvenate at Han River
When the summer sun blazes, finding respite becomes necessary. The Han River emerges as a serene retreat to beat the heat and chill with companions. Revel in the picturesque summer beauty while lounging on rented mats, or indulge in a picnic with delectable delights available from local food stalls or even delivered directly to your spot!
Consider stocking up on some picnic essentials before heading to this calming riverside. The mesmerizing sunset by the river makes for a prime Seoul summer spectacle, one not to be missed!
The Han River is a popular spot for boat rides in summer. You can rent a boat, explore the river at your own pace, or take a guided tour. 
Explore the Gastronomical Alleys
Renowned for its culinary repertoire, Seoul is brimming with vibrant food markets like Gwangjang, Dongdaemun, and Tongin. Teeming with local delicacies ranging from "mayak gimbap" to "bindaetteok", these bustling food havens offer an immersive taste of Korean culture and are essential additions to your "summer in Seoul" itinerary. There are vendors selling all sorts of delicious food, from Korean staples like bibimbap and kimchi to international dishes like pizza and pasta.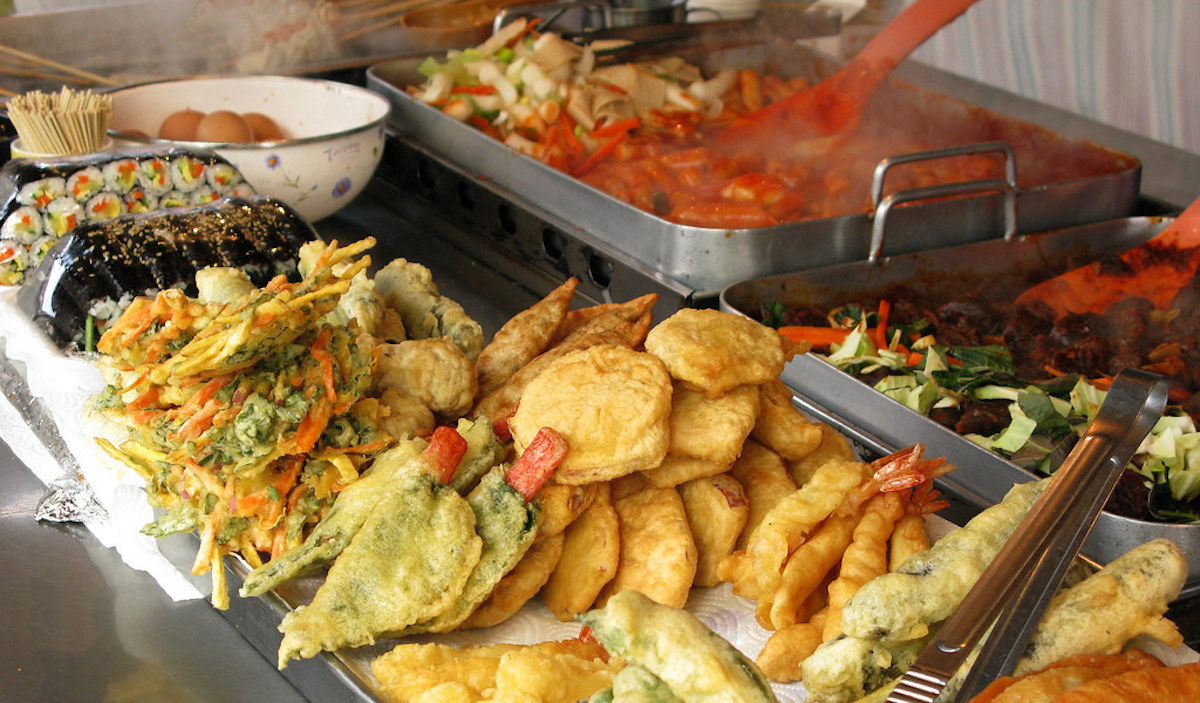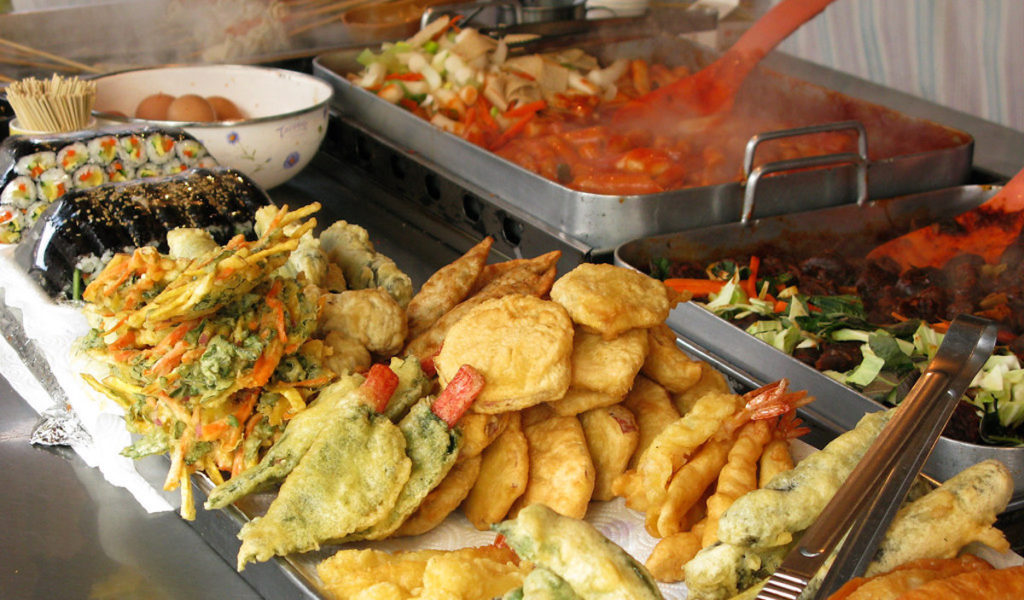 Dive into the Richness of Korean Culture
If you're seeking indoor refuge from the intense summer warmth, Seoul's air-conditioned museums and galleries make for perfect destinations. Unravel the stories of traditional Korean life at the National Folk Museum of Korea, or delve into modern artistic expressions at the National Museum of Modern and Contemporary Art. The abundance of intriguing exhibits makes a museum visit an enriching inclusion in your summer activities.
Immerse in Seoul's Vibrant Nightlife
A city known for its lively nocturnal scene, Seoul is a delight for night owls. The city's pulsating energy is not confined to weekends, with clubs and bars staying open until the wee hours. Enjoy a sip of soju and brace yourself for an unforgettable night.
Distinct areas like Hongdae offer a lively underground music scene with affordable drinks, perfect for students, while Itaewon caters to a broad demographic with foreigner-friendly clubs and rooftop bars. A night out in Seoul's divergent nightlife zones is an essential summer experience.
Experience Thrills at Theme Parks
For a dash of adrenaline-fueled fun, a visit to Seoul's theme parks makes for an exhilarating summer day out. With a blend of rollercoasters, water rides, games, and VR zones, Lotte World and Everland stand out as fun-filled hotspots. Whether escaping the summer heat at Lotte World, the largest indoor theme park in the world, or venturing into Korea's largest theme park, Everland, a day of thrilling excitement awaits.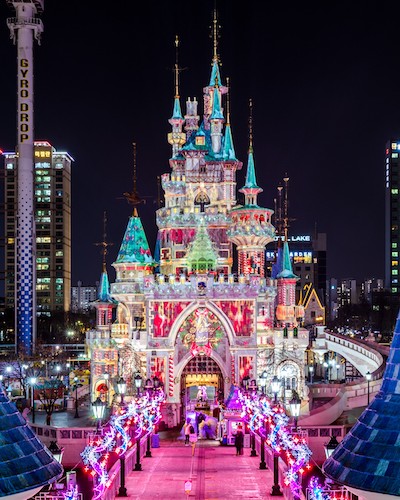 Wrapping up
Here are some tips for enjoying summer in Seoul:
Stay hydrated. The weather can be very hot and humid in Seoul, so it is important to stay hydrated. Drink plenty of water and avoid alcohol.
Wear sunscreen. The sun can be very strong in Seoul, so it is important to wear sunscreen. Apply sunscreen liberally to all exposed skin and reapply every two hours.
Take breaks in the shade. If you are feeling hot or tired, take a break in the shade. There are many parks and gardens in Seoul with plenty of shade.
Pace yourself. There is a lot to see and do in Seoul, so don't try to do it all in one day. Pace yourself and take breaks throughout the day.
Enjoy the outdoors. Summer is a great time to enjoy the outdoors in Seoul. There are many parks, gardens, and hiking trails where you can escape the heat of the city.
Embarking on this summer adventure in Seoul offers a wealth of enjoyment, from fast-food indulgences to exploring unique Korean snacks. No matter your preference, boredom is not on the itinerary in this vibrant city. Dive into a summer full of thrilling activities and rich cultural experiences in Seoul!
Related Posts
830 total views, 7 views today