You may think that people from South Korea are always hard-working, spending some of the longest hours working, but they also know how to play hard too! Seoul has one of the most dynamic nightlife scenes in Asia. Because of it, Seoul is an ideal destination for party animals and night owls. Some might even find it hard to keep up with the locals!
So, grab your party gear and pour yourself some soju as we dive into everything about Seoul's nightlife.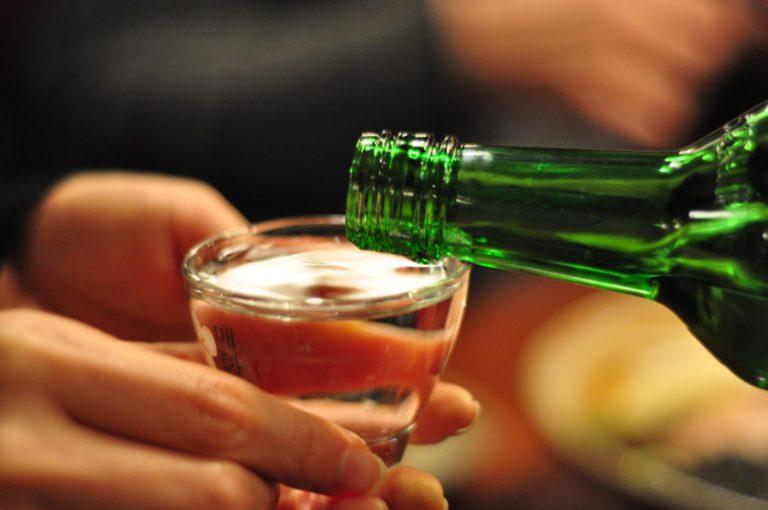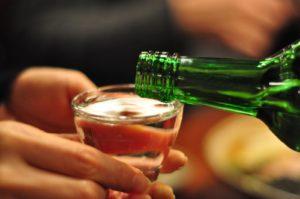 Unique Dynamics of the Korean Nightlife
Clubs
Clubs in Seoul are most like nightclubs around the world. They are situated in party districts, mainly like Itaewon. Clubs have a dance floor where guests can dance along to loud music. DJs can show off their moves on stage and keep the crowd pumped. 
Tables and rooms are available, and the guests can get access to them if they buy expensive liquor by bottle. Socializing mainly happens on the dance floor, where patrons can drink and dance. 
Most clubs enforce a minimum age limit of 19, with no upper age limit. Clubs in the Hongdae region attract younger crowds in their early 20s. People in their late 20s and early 30s prefer clubs in Gangnam and Itaewon. 
Most clubs charge a higher entrance fee for men; the peak party hours are from 1 am to 4 am.
Lit Lounge in Itaewon is considered one of the best clubs for foreigners, where you can enjoy the nightlife in Seoul. It is one of the best Itaewon hookah bars that is quite popular amongst locals and foreigners. Lit Lounge Itaewon is a luxury Itaewon club for foreigners with delicious cocktails, unique events, and refreshing hookah. This Itaewon club in Seoul is the best place to enjoy the nightlife, make new friends, date, or simply hang out with friends.
Every weekend is a unique celebration in the Itaewon club where you can enjoy special events such as The White Party, Ladies Night, Game Night, Meet Your Match, and many more. With the whole range of community events, you will get several networking opportunities at one of the places to visit in Seoul at night. There are also some exclusive events, such as a DJing workshop with DJ Symphony from Wu-Tang Clan and lighting up the night with DJ Fingaz. You will always find something interesting in the Lit Lounge on the weekends, where you can be lit AF with your buddies!
Night
'Night' establishments are similar to a club but more geared towards the older crowd in their 30s and 40s. Socializing rules are different in these places. While guests can naturally mingle on the dance floor in a club, introductions in 'Night' establishments are usually arranged by waiters. The socializing then happens in separate rooms. 
Hunting Pubs or Hunting Pocha
These are singles bars where people can pick up a date while drinking. Patrons can approach other tables in person and suggest drinking together without requiring assistance from waiters.
Some hunting pubs are technologically advanced and equipped with tablet PCs for communication among patrons. Guests can use these devices to send messages to a 'target' table. If the patrons on the table consent, guests can join for a drink. 
Hunting pubs are typical amongst people in their early and mid-20s. The streets of party districts like Gangnam and Hongdae are packed with people on prowl, especially on weekends.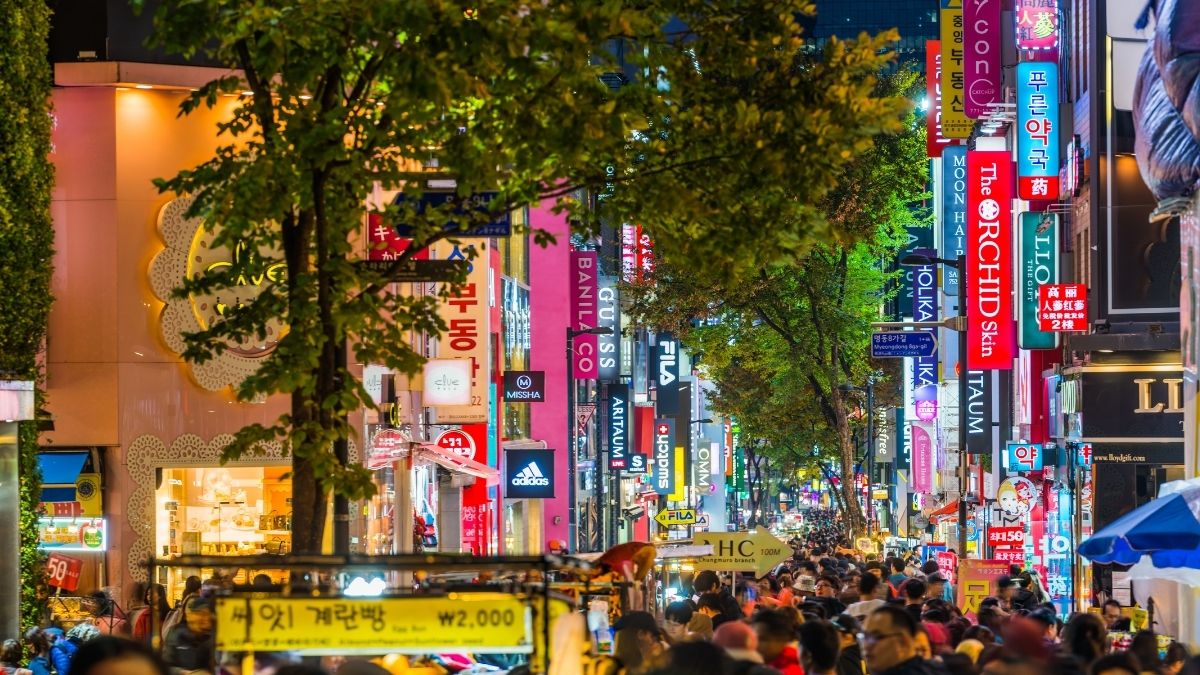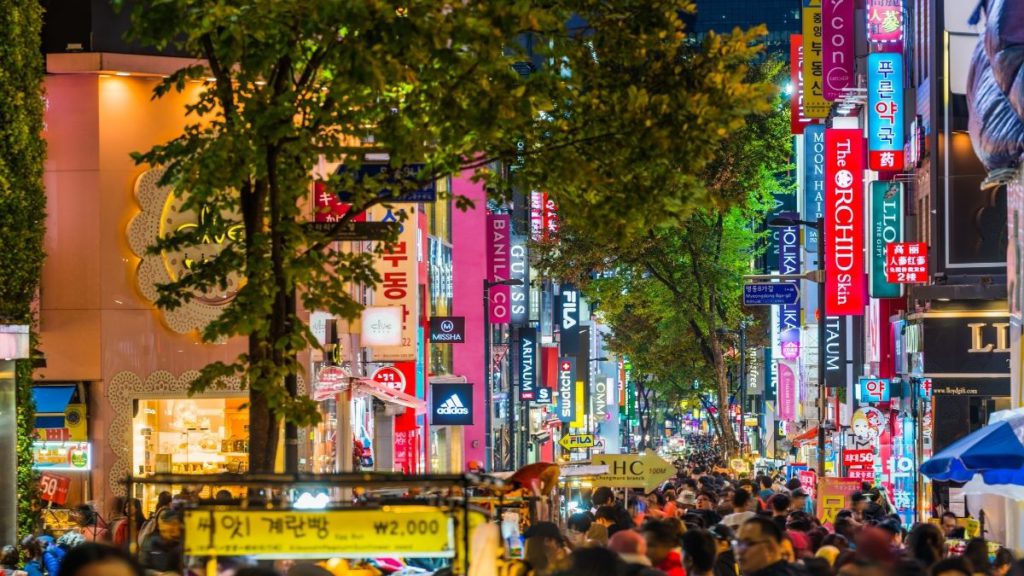 Old-Fashioned Pub or Gamseong Jujeom
The literal translation of the Korean word 'gamseong jujeom' is 'emotional pub.' They are equipped with a dance floor and play music from the past. You can listen to pop music from the late 1990s to the early 2000s in these pubs, one of the best places to visit in Seoul at night. 
Guests can sit and enjoy a drink or dance to the beats of music, or even sing along to songs. Socializing is open everywhere, whether you are sitting or on the dance floor.
These old-fashioned pubs have a strict age limit. Some pubs restrict people over a certain age, while others raise the minimum age bar limit. This age restriction policy helps to cultivate a clientele that can enjoy the collective nostalgia of a specific era together, reducing the potential for dissonance among patrons.
Colatheque
It's like a discotheque but with soft drinks. The establishments are intended as dance and socializing venues for the elderly. The senior crowd usually visits the colatheques to learn and practice dancing. They can also engage in a game of Janggi, a traditional Korean variant of chess. Colatheques are mostly located in neighborhoods frequented by seniors, such as Jongno in downtown Seoul. 
Colatheques were initially established to target teenagers who wanted to dance and have fun but could not consume alcohol. However, they have evolved into establishments that cater to the elderly.
Cha, cha, cha
Most people around the world prefer to party on weekends with heavy drinking sessions, but Koreans can party just about every night of the week. They prefer to party in 'cha' or rounds. They eat and carouse at multiple locations well into the early morning hours. 
Generally, a night out involves two or three cha, but it can make its merry way all into a fifth on special occasions. Each round takes place at a specific type of establishment.
Goji jib – Partying starts with a meal together at goji jib or a barbeque restaurant. Korean food like samgyeopsal (pork belly) can prepare the body for binge-drinking. You can pair the pork belly with somaek, a widely-consumed cocktail of soju and maekju (beer).
Bars – The next round focuses on drinking. No matter what you like, you can find a place for your drinking round in the city of Seoul. You can expect impressive drinking techniques and some wild drinking games from Koreans.
Hofs – They are common hangout places that are perfect for round three. These establishments serve anju or drinking food like fried chicken and sausage platters.
Clubs – There are many different establishments like clubs, nights, or even hunting pubs. These places are ideal for dancing, and that's the next round of the night out.
Noraebang – No night out session is complete without a round of noraebang or karaoke. It is quite popular among Koreans of all ages.
Nightlife in Seoul
Many districts in Seoul are widely popular for their nightlife amongst locals and tourists both. Each region has its own unique vibe of nightlife in Seoul and has places to visit in Seoul at night. 
It is a popular place for enjoying the nightlife in Seoul amongst university students and younger 20-somethings looking to escape the pressures of life. The drinks are pretty cheap here to cater to the student crowds. Neighborhoods are loud, vibrant, and buzzing with a young crowd. It is particularly loved for its underground music scene, street performers, and hip-hop clubs. 
Gangnam, one of the places to visit in Seoul at night, is home to the city's high-end clubs like Arena and Octagon. Young and beautiful dance the night away south of the Han River. There are a number of extravagant lounges and cocktail bars frequented by K-celebrities and socialites in the neighborhoods of Apgujeong and Cheongdam-dong. 
Itaewon caters to a broader demographic – people in their 20s, 30s, and 40s. It is a  cultural mecca for those looking for delightful international cuisine, rooftop bars, and foreigner-friendly clubs. The district also has Homo Hill, featuring gay bars, drag shows, and gay saunas. It is home to some of the best nightclubs, hip hop clubs, and even hookah lounge bars, such as Lit Lounge, that are friendly to foreigners.
Gaining popularity amongst the global population after Itaewon Class K-drama, the Itaewon area in South Korea is now coming into the light for the coronavirus pandemic. It is becoming the focal point of the second wave of new coronavirus infections in Korea.
Mind Your Manners
As a tourist, you are not expected to know all of South Korea's distinct customs involving alcohol. If you are doing business with Koreans, you should try to understand their customs. You can follow this nightlife guide to Seoul for the best time with locals.
South Korean customs emphasize relationships in both personal and business life, especially between people and their elders. When drinking together, the youngest at the table is expected to serve everyone else. There are also certain specific ways to serve and receive a drink.
You should also remember that South Korea has stringent laws against drug use. If you're caught, you can be deported or even sentenced to up to five years in jail for possession. The best idea is to stay away from all drugs though you can indulge in all the caffeine, alcohol, and tobacco you want.
Related Posts
68,532 total views, 5 views today