Everland is South Korea's biggest theme park and home to one of the fastest and steepest wooden rollercoasters in the world! Who wouldn't wanna visit this awesome place!!
What is Everland?
Everland is Korea's biggest theme park that'll get your adrenaline pumping with its amazing rides! The park receives almost 6 million visitors annually. It is a definite must-see on your next trip to South Korea.
Owned by the Samsung Group of Companies, the Everland Park contains five themed zones – Zootopia, Global Fair, European Adventure, American Adventure, and Magic Land.
How to get there?
The park is located in Yongin City, about 36 kilometers from Seoul so it is easy to get there. You can go there via subway, bus, special day tour buses, shuttle, or even special cabs.
Via Subway: It's the last stop of the Everline Line and takes about 2 hours from Seoul Station. Fare – ~KRW 2,550 each way.
Via Bus: From Gangnam Station, you can take Bus # 5002 that'll take about 50 minutes to reach the park. Alternatively, you can take bus # 5700 from Jamsil Station but it takes longer. Fare – ~KRW 2,600 each way.
Via Shuttle: There is a special Everland Shuttle Bus that runs between the park and specific pickup spots in Seoul. Fare – ~KRW 12,000 pickup and drop.
Via Evercab: It is the private resort transfer service that will pick up from your choice of place. The prices vary depending on where you are and how many people are traveling together.
Via Everland Day Trips: You can buy a one-day pass to Everland with shuttle transfers from online travel websites like Klook. It is the most economical and convenient option.
Everland basic park info
Operating Hours: Daily, from 10:00am to 10:00pm
Official Website: everland.com
Facebook: witheverland
Instagram: witheverland
Ticket Prices: There is a lot of variation in the ticket prices and it depends on from where you buy the tickets. You can get the best deals online from online resellers like Klook or the park website. Usually, one-day adult pass costs KRW 56,000 (~US$50).
Everland Themed Zones – Park Attractions
The theme park is divided into five zones, each with their own unique attractions and signature rides.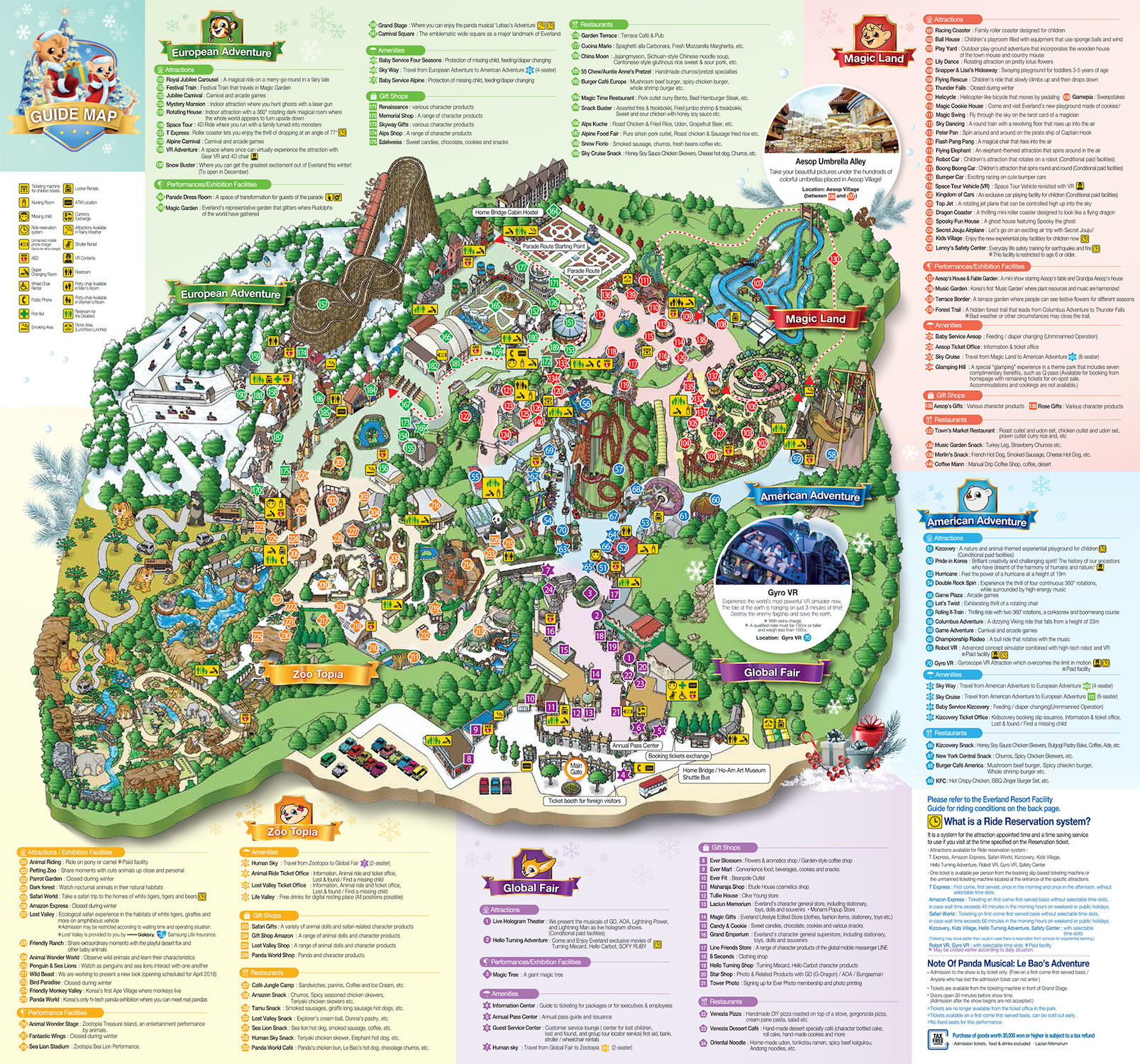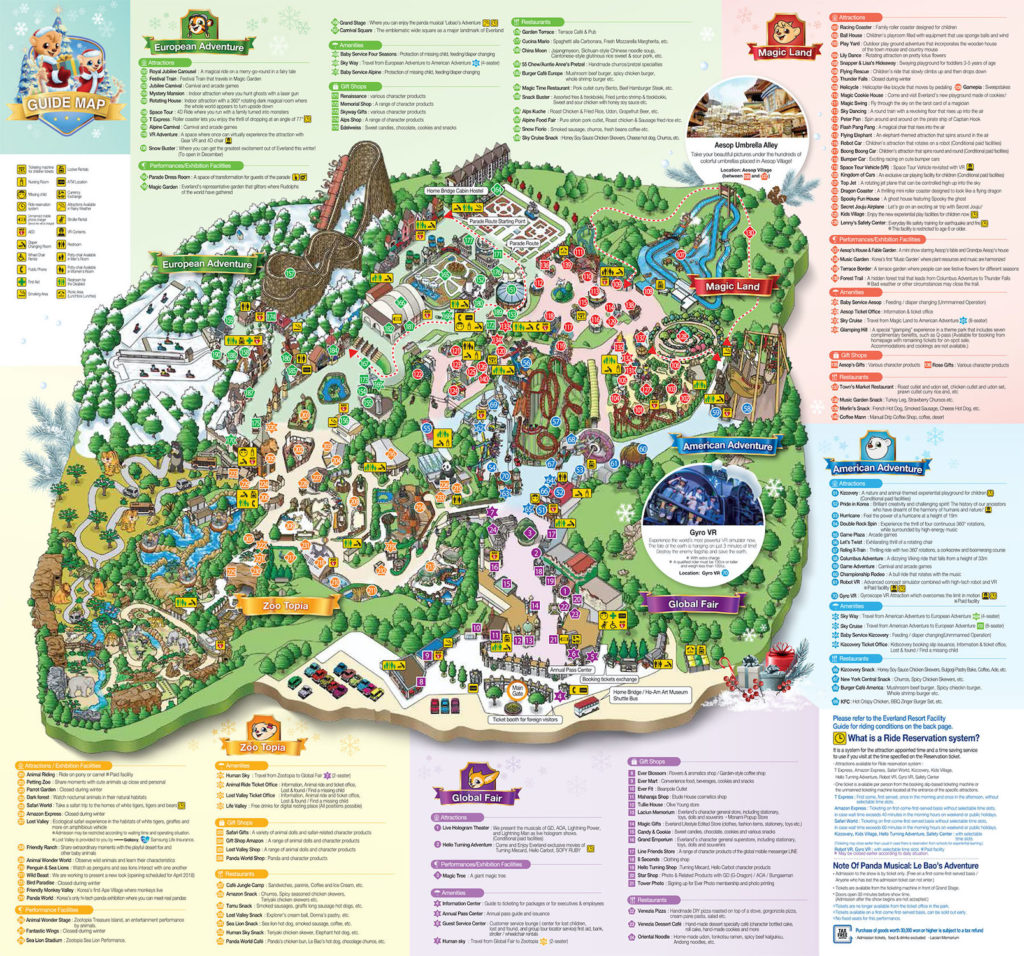 Global Fair
As soon as you enter the park, you will come across the Global Fair zone. There aren't any attractions in this zone but it is full of fairy tale-esque shops and restaurants. There are so many great photo opportunities!
Along with these, there is a Live Hologram Theater with hologram of K-pop starts twerking, a Magic Tree, and VR Adventure. You can explore the Everland's most thrilling rides in VR while strapped in a 4D chair.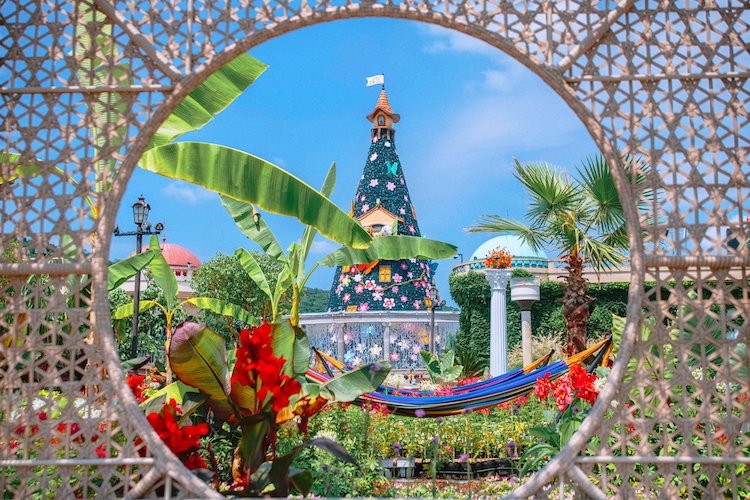 The buildings in this zone are inspired from world famous landmarks like St. Basil's Catherdral in Moscow, St. Mark's Plaza in Venice, and even the Leaning Tower of Pisa!
As the zone contains mostly shops and restaurants, you can choose to explore it at the end.
American Adventure
Get your adrenaline pumping in the American Adventure zone with Everland's most thrilling and extreme rides!
There are many rides that will shake you up like a mixer and throw you out! Just like being in a blender! You should check out the Columbus Adventure, Hurricane, and Let's Twist and they are just as exciting as their names.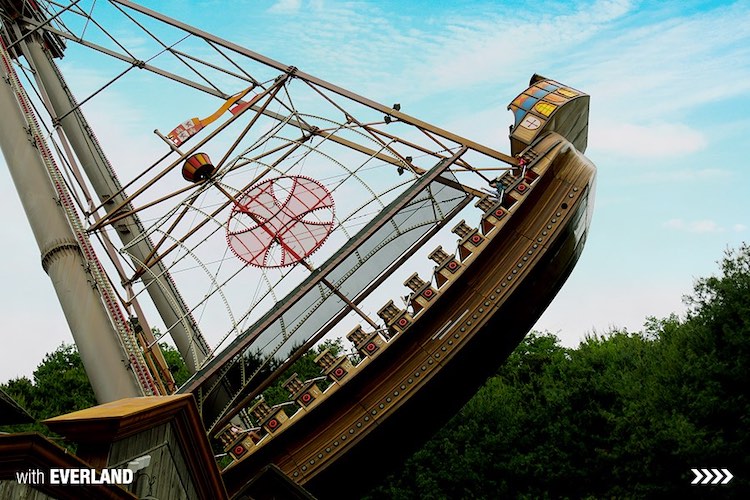 You can also try out the Rolling X-Train rollercoaster with two 360 degrees rotation, boomerang, and corkscrew courses!
Magic Land
It is the kid-friendly zone of the park with bright and colorful rides and attractions. If you're traveling with family and skipping the American Adventure, then these rides will take you back in your favorite fairy tales.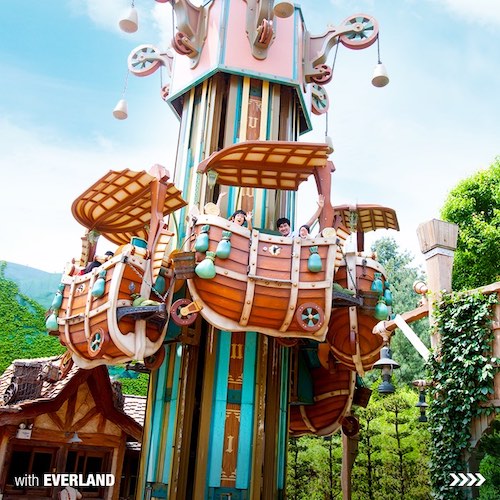 There are rides like flying elephants, robot cars, and Thunder Falls; attractions ispired from Magic Cookie House and Peter Pan. There's even an Aesop's House and Fable Garden show that features characters from Aesop's Fables.
European Adventure
This zone will take you to the scenic gardens of Europe in South Korea! There are manicured gardens, architecture inspired from Europe, and even restaurants that serve European food.
The European Adventure in Everland is home to the T-Express, South Korea's highest, fastest, and steepest rollercoaster (77 degrees incline and a top speed of 104 km/h). And it's made out of wood! It's the park's most popular attraction so you gotta be prepared for long wait times!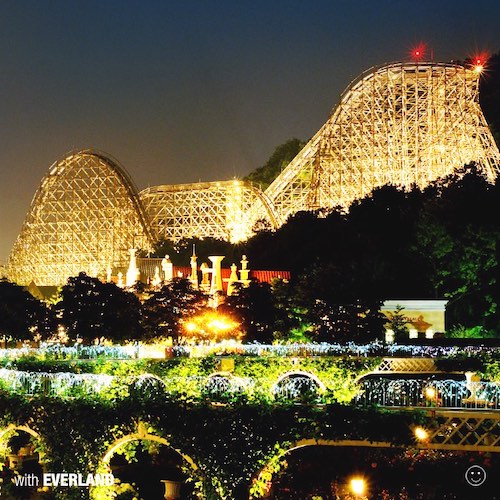 Along with some thrilling rides, there is a Christmas Parade at Carnival Square twice a day and fireworks display at night.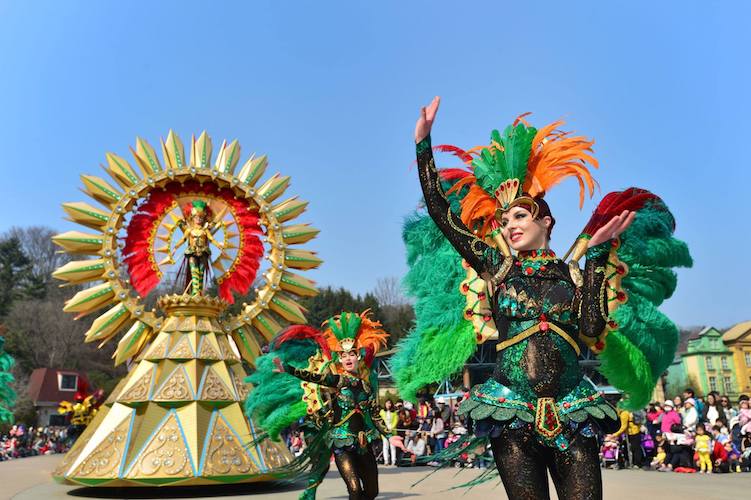 And of course, there is the delicious food at places like Snack Buster.
Zootopia
Just as the name suggests, Zootopia is the animal-themed zone of Everland park. Some of the most popular attractions include the Panda World, Safari World, Lost Valley, and Amazon Express.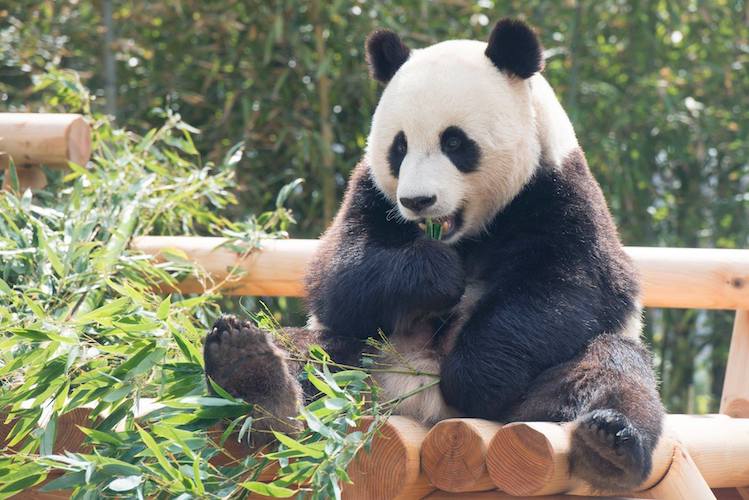 Panda World is the home to a pair of giant pandas that were gifted to South Korea by Xi Jinping, the Chinese President. Safari World will take you on a wild safari-like experience where you can see lions, tigers, and bears. There is even a petting zoo with farm animals like goats and sheep.
Entertainment – Shows and Parades
Everland organizes a number of shows and themed performances throughout the year. Some of the classics include the Carnival Fancy Parade and the Panda Musical. Along with these shows, there is a Moonlight Parade that you shouldn't miss out on!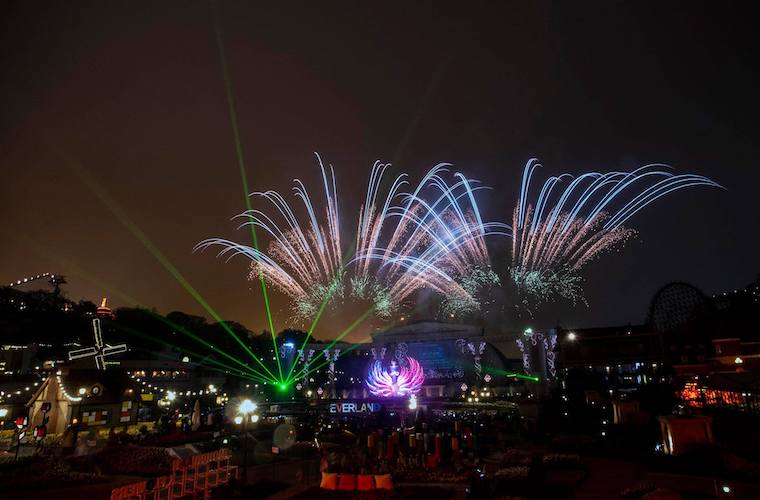 Food
There are many places that you can dine in within the park and most of them are in the Global Fair Zone. Some of the good restaurants are in the European Adventure zone also like the Snack Buster and Holland's Village.
You can bring your own food into the park so feel free to get your fave snacks so that you can keep up your energy throughout the day!
Souvenirs
A trip to anyplace can't be complete without getting a souvenir! There are several little shops across the park like the Pororo Shop, LINE Friends Store that you can explore. You can also head over to the Grand Emporium at the Global Fair Zone as it is the largest souvenir shop of the park.
Tips Before Visiting the Everland Theme Park
Purchase the tickets in advance as you are more likely to get some deals and discount. You will also be able to avoid the long queues outside the park ticket window.
Try to avoid peak periods like summer vacation or weekends and Korean holidays as the park is more crowded and the tickets are expensive.
Get your own snacks as its a great way to save some money.
The park is quite huge so it's a good idea to plan the route and start off with the popular rides.
Stay connected with your friends and family with a local SIM card as it is easy to lose your people in the crowd.
Most of the rides are covered in the day pass but not all! Some rides like Animal Riding and Robot VR will require additional payment.
Best Time to Visit or How to Avoid Long Lines!
Any weekday in winter is a good time except for Christmas and New Year if you don't mind the cold. The only problem is, some of the rides might be closed and you won't be able to ride some because it's too cold.
Early spring and fall are also good times to visit the park. It won't be as empty as in winters but the weather is much more manageable and the lines are relatively short.
Everland vs. Lotte World?
A million dollar question for the theme park enthusiasts!
Both are equally exciting and full of thrilling rides, it's a difficult question to answer. Overall experience-wise both are pretty much the same, the only difference is the distance. Lotte World is right in Seoul while Everland is about an hour away.
You can check out the Everland and Lotte World comparison post from Klook.
Get ready for a day of thrilling rides, exciting attractions, and some amazing shows at the Everland Theme Park!
Read more interesting travel articles from KoreaTravelPost:
NOTICE: Your health and safety are most important. Please stick to the WHO recommendations while traveling and if possible, avoid any non-essential travel. If you are traveling, then you can check the Flatten the Curve website for information on any global travel restrictions.