The annual Seoul Lantern Festival (서울빛초롱축제) is a colorful festival of lights in South Korea that is one of the most popular festivals across Seoul. It is one festival celebrated in Seoul that you must see to experience the amazing sights!
What is the Seoul Lantern Festival?
Since its inception in 2009, it has become one of the iconic festivals of Seoul that takes place every November. The festival's theme is different every year, but the one thing that remains constant is a large number of paper lanterns and LED sculptures in Seoul.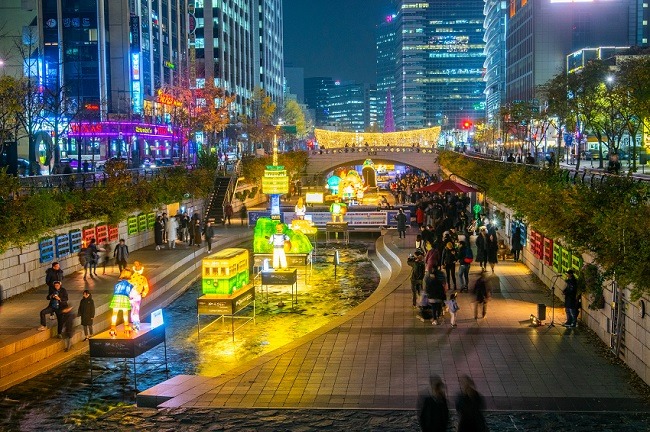 Many other countries also display their lantern decorations in this festival, including the USA and China. The lanterns follow the annual theme, stories from Korean lore, and many others. Even people launch their paper lanterns from a small section of the stream.
Seoul Lantern Festival 2022
The Seoul Lantern Festival 2022 started on December 19 and will continue until December 31, 2022. As the year ends, this year's festival will warmly illuminate the capital city in glamorous lights. It will celebrate the end of the year and the beginning of the new year.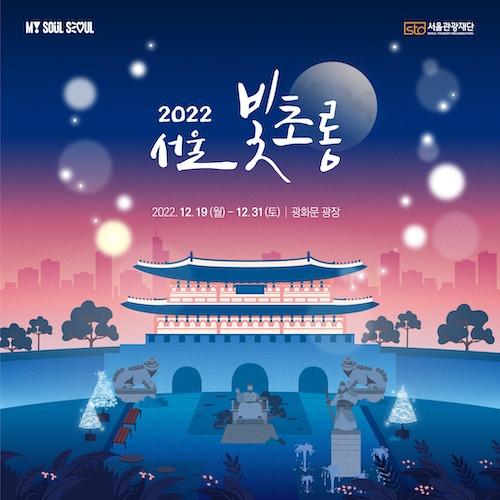 You will be able to enjoy the lights along the Gwanghwamun Square from December 19 to December 31 between 06:00 to 10:00 in the evening.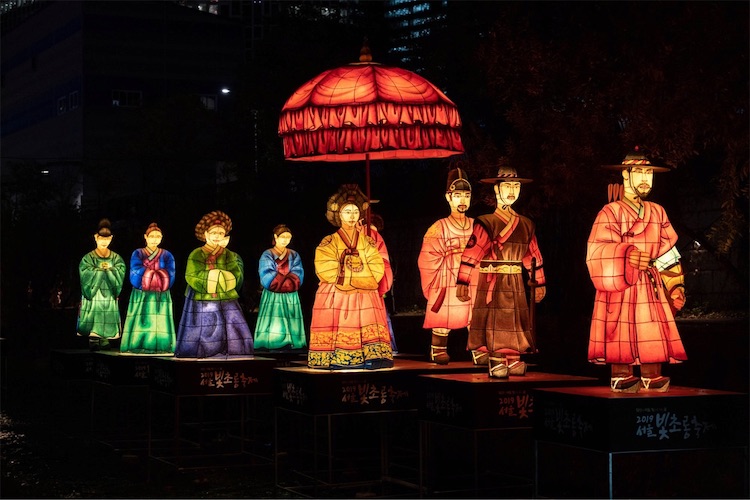 More Info:
Website: https://english.visitseoul.net/seoullantern
Price: All the events are free for admission
Performance Timing: 18:00 – 22:00
Overall the Seoul Lantern Festival is an amazing event. If you are planning a visit to Seoul in the month of November, then this is a must-visit event in the city, even if you have to take a little detour!
Read more interesting travel articles from KoreaTravelPost: