Renowned as one of the most popular districts of Seoul, Gangnam has everything sought after by the wanderlusts with an exciting list of best places to visit in the city. Gangnam earned worldwide fame after releasing a thrilling K-pop song named Gangnam Style showing quirky dance moves.
Whether you want to shop the products from the latest brand or relish Korean food, Gangnam is a party destination. It is home to some of the coolest bars, clubs, food outlets, and a swanky lifestyle.
Gangnam, in actual means "South Of The River", gives you a glimpse of modern Korean style. If you have made your mind to travel to Gangnam, then for sure, you will not get bored even for a minute. Here we have compiled a list of top places to visit in Gangnam.
Best Places to Visit in Gangnam for Fun, Thrill, and Relaxation
There are a myriad of things to do and places to visit once you reach Gangnam. It's home to soaring skyscrapers, shops, and restaurants that serve delicious food. If you need a break from the monotonous life, don't forget to visit Gangnam and enjoy this enthralling place. Let's begin with the list without any ado.
Bongeunsa Temple
Why not begin your journey by first visiting the popular Bongeunsa Temple? Bongeunsa is a famous Buddhist Temple which is located in the heart of Gangnam. It came into existence in 794 and was first called the Gyeongseong temple.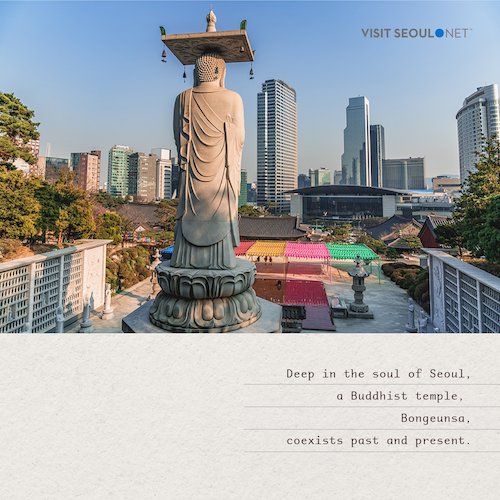 It depicts Korea's Traditional past, and it is away from the hustle-bustle of the city. Chant here serene Buddhist mantras and you can feel the peace engulfing you. You can even stay here for a night to learn more in-depth about Buddhism teachings.
Samsung is a famous Korean company, and you can probably tell this by seeing Koreans having few too little iPhones. For all technology lovers, Samsung D'light is a true delight and worth visiting place in Gangnam. Here you will see the latest innovations and tech advancements by Samsung. Here, as an electronic freak, you will also get to interact with high-end technological products.
It is situated right inside the Samsung Headquarters premises, which is in touch with Gangnam station.
Samsung Park
It is a park that talks of history, and it is home to several tombs, including that of the famous King Jungjong. The other two famous tombs here are Queen Jeonghyeon and King Seongjong. The forest around the place makes the famous park quite peaceful and best for strolling around. It is also recognized as a UNESCO world heritage site. Stop by here to taste the rich Korean history and escape from the city's clatter.
Seoul Olympic Park
A massive park has several cafes, convenience stores, three restaurants, plenty of fitness centers, a skating area, basketball courts, and a k-pop museum. The entire land space of Seoul Olympic Park is beautiful and a great place to enjoy some relaxation time. The place allows the visitors to rent the balls, skates, bikes, etc., at an affordable price and have a fun-filled day.
Lotte World Theme Park
If you are looking for a place for kids to enjoy and witness the breathtaking Seoul at night, pay a visit to Lotte World Theme Park. It is one of the best places in Gangnam. It's packed with everything needed, like a shopping mall, play area, movie theatres, aquarium, amusement park, restaurants, etc., in one place.
To witness the Korean culture very closely, don't forget to visit the Korean Folk Museum nearby. Another is Seoul Sky that shows you the fantastic landscape. The one-day pass costs KRW 57,000, and after evening it costs KRW 44,000.
COEX Mall
It is one of the best places to be if you are looking for fun and wanting to relish Korean food. The COEX shopping mall is located underneath the Korea World Trade Center and is one of the largest underground shopping centers in South Korea.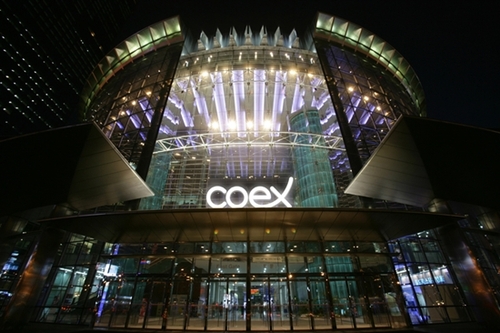 It contains international brand name stores, a concert hall, and an extensive food court and restaurants. It even has a full aquarium, movie theatre, arcade, and kimchi museum.
Apgujeong Rodeo Street
Apgujeong and Cheongdam are the two major areas for shopping and were featured in a TV show aired back then called Cheongdam Alice. The show was based on a poor girl who wishes to shop for her favorite brands and do nothing else. You will not regret shopping at Apgujeong Rodeo Street, which is also renowned as one of the trendiest places. You can buy everything here, from clothes to chic accessories to several other sought-after things.
Looking for affordable and high-quality clothes to feel luxurious, then it's worth visiting. Head straight to it to have some fun while shopping. Like this is the Cheongdam-dong Fashion Area with almost every famous brand, from beauty shops to studios.
Garosu-Gil
It is the best place for relishing at exotic cafes, enjoying the excellent ambiance and Korean food. In the Korean language, Garosu-Gil means "the line of trees in the street," and the area appears the same as what it means.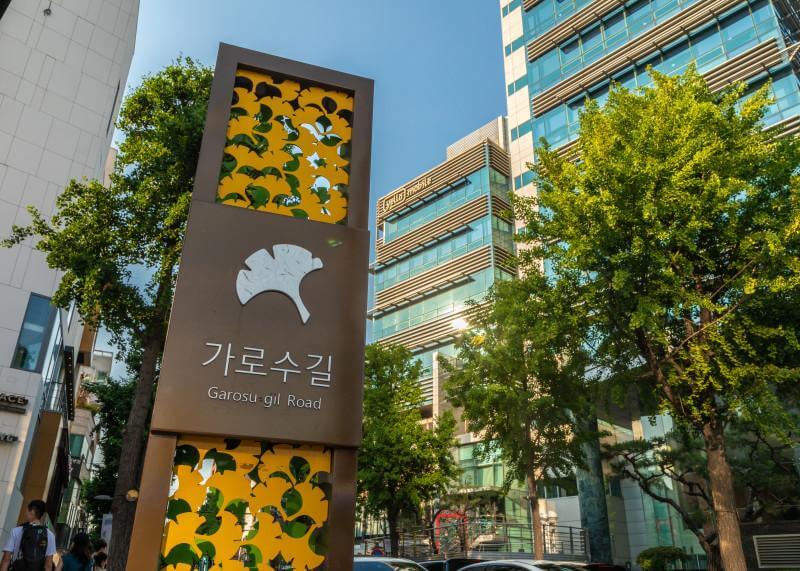 It is located right between the popular Sinsa and Apgujeong Station. The whole place is best for those who want to experience both indoor and outdoor malls.
Starfield Library
Located right in the stunning and unique COEX Mall, Starfield Library is a tall two-story building. It is around 2800 sq meters wide and has nearly 40000 books related to different genres. Right from science to fiction to nonfiction, you will find plenty of exciting books to read here.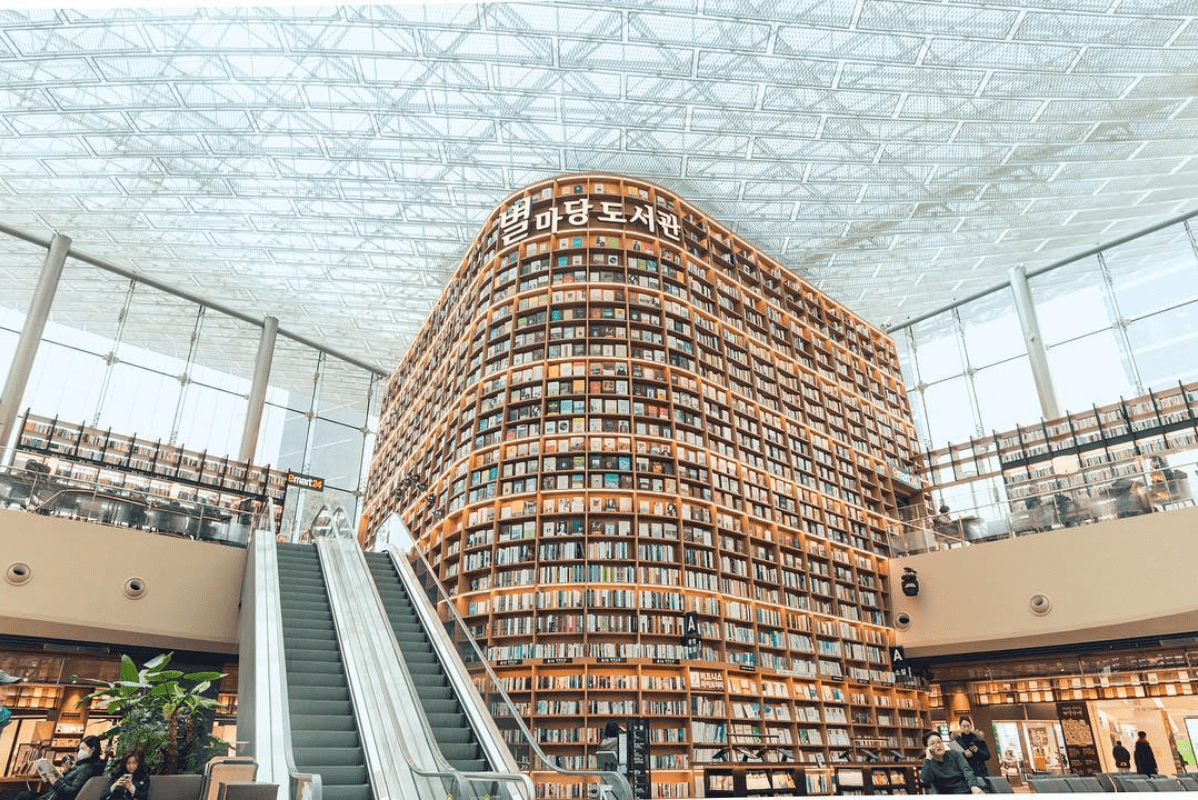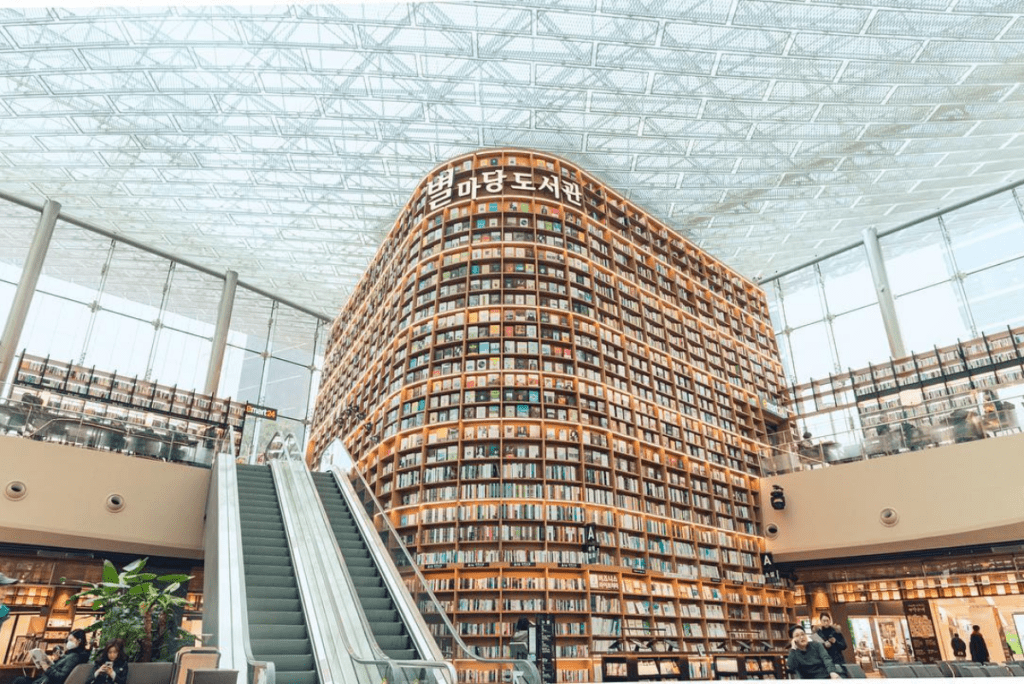 Starfield library has books written by foreign authors and renowned novels; you may come across a copy of Harry Potter here. No matter which type of reader you are, you will for sure find something worth reading.
Banpo Han River National Park
Han River is the major river of Seoul, and Gangnam has also got its name from it. Along the rims of the river water, you will see several parks. Out of others, the most famous one is Banpo Han River Park. The park has a night market, an elegant rainbow fountain, and it also offers yacht and riverboat rides to travelers.
The night market opens up for the visitors from 6 in the evening to 11 in the night. You can buy elegant handmade products and relish delicious food at the market. The best time to visit the park is in the evening when it's dark. Witness the beautiful rainbow fountain spreading its radiant colors around.
Here our list ends, and we hope you must have already decided from where to begin your journey. Every place listed above in Gangnam is worth visiting. You will feel something different at every place as each one is unique in its way.
Don't forget to check out these other South Korea travel posts:
Love it? Pin it!
3,014 total views, 5 views today