Sinsa and Apgujeong are two of the most happening districts in Seoul if you're looking for a hip place to explore with exciting things to do! Some of the city's best restaurants, shopping, and nightlife are located in these neighborhoods.
The neighborhood of Apgujeong and Sinsa are two popular tourist destinations in Seoul for both Koreans and foreign tourists. It's called Korea's fashion center, and there is always something to do and see here.
In this post, let's look at some of the fantastic things to do in Sinsa and Apgujeong.
Best Things to Do in Sinsa and Apgujeong
Dosan Park is in the heart of Apgujeong Rodeo, so it's conveniently located near a variety of excellent dining and drinking establishments. After supper, this park is the perfect place to stroll and relax.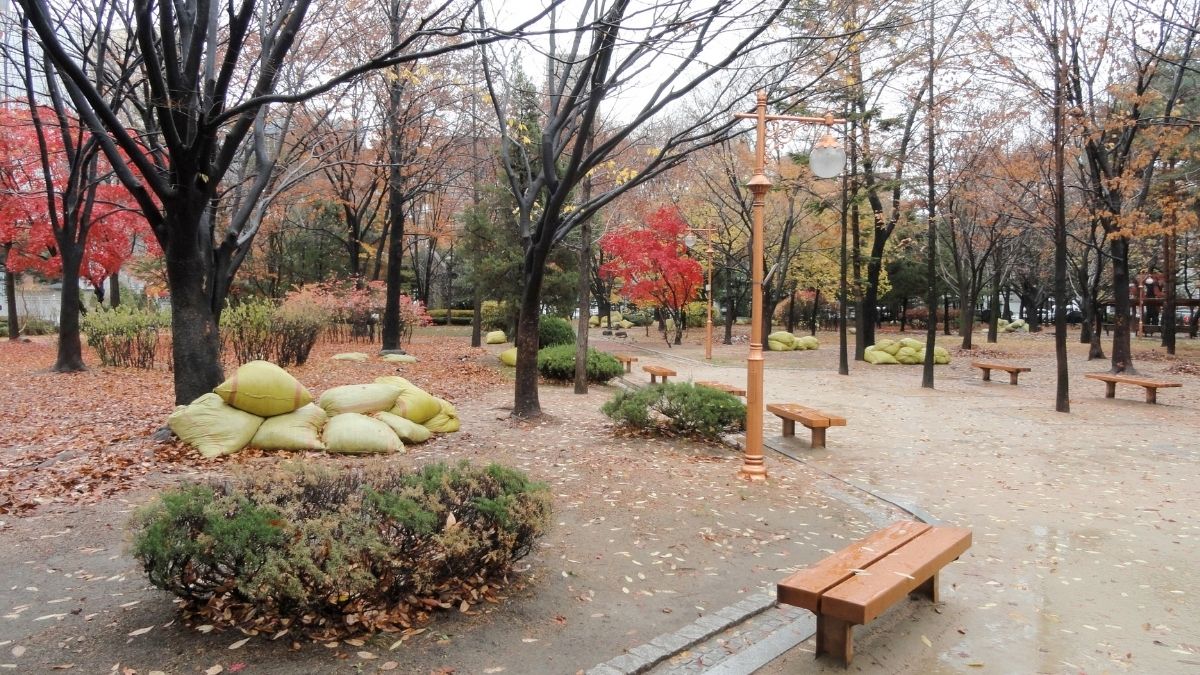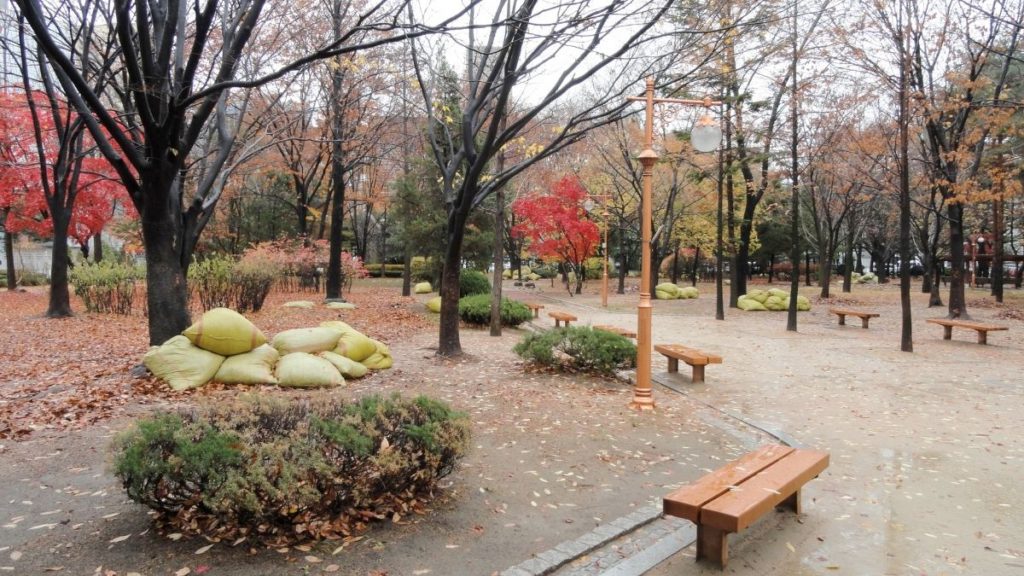 You may learn about the park's history at Dosan Chang-Ho Memorial Hall, near the entrance. Enjoy a stroll and pick up some new information while at it!
There are also some types of exercise equipment at the park, should you wish to use them. It would be enjoyable to go for an evening stroll and get some exercise before returning to your hotel for the night, whether you're staying in the region.
Take Snaps with K-Pop bears at K-Star Road
For K-Pop fans, it's a must! K-Pop bears line the street, and tourists worldwide come to take photos with them.
There are a plethora of K-Pop bears to choose from, such as Super Junior, Girls' Generation, EXO, BTS, FTIsland, 2 PM, and more. Don't pass up your favorites!
Many idol groups have also come to take pictures with their bears!
Click photos at the Selpix photo booth.
Selpix is a photo booth business with numerous locations in Seoul, but the Sinsa branch is the largest. The shop and its surroundings are both excellent photo opportunities, not only because of the booths.
There are remotes on the outside of the tents for simple and quick camera capture to get the greatest photos. The cost for two pairs is somewhat inexpensive at 4,000 won per pair!
Each room has a different background color, so you can pick whatever you prefer. There are numerous print types to choose from. Groups, families, and couples will enjoy this activity!
Visit K Museum Of Contemporary Art
Don't miss out on seeing the K Museum of Contemporary Art if you're an art enthusiast. This is one of Korea's most popular art museums, exhibiting new exhibits regularly.
There are several diverse methods to appreciate art. You may go to exhibitions at the museum and purchase tickets on their website. Prices vary depending on the occasion. While you're here, don't forget to capture some fantastic photographs!
Learn some dance moves at 7hills Dance Studio
Another fantastic pastime to try while you're in town is dancing lessons! The region has a number of dance schools, but we suggest 7hills Dance Studio. The charge per session at 7hills Dance Studio is 30,000 won.
This is one of the most visited dance schools. If you want to learn more about their lessons, you can watch videos from their YouTube channel on this topic. You may view samples of their dance styles, such as K-Pop, Hip-Hop, and Street Dance, among other things.
7hills was the filming site for Solar and Hyojung's "Positions" dance video.
Premium Coin Music Studio
There are numerous Noraebangs throughout Korea, and we recommend Premium Coin Music Studio in Sinsa for anyone who wants to sing some karaoke with friends.
It is huge, and there are a variety of spaces to pick from, all of which will fit your party. There is a coin exchange machine if you don't have coins. To keep them cleaner, they also have mic covers.
Each room in this noraebang has paintings of idols, which is a fun feature! At 500 won per song, the price is reasonable. You can pay 5,000 won for 12 songs or 10,000 won for 25 songs if you want to sing multiple songs with your buddies.
K-Beauty, K-Fashion, and other cute Korean trinkets are all available in Åland! Each level of this fantastic structure presents fresh, innovative works from young designers in a variety of categories, including vintage fashion apparel and shoes, as well as accessories. Your baggage won't be able to hold everything, so take your time and savor the adventure.
This is the perfect place to find one-of-a-kind gifts and fashion items. If you love to shop, then this is the place for you!
There are several other things to do in Sinsa & Apgujeong, but these are some of our favorites! We hope you have a wonderful time in Seoul's gorgeous area!
8,334 total views, 3 views today