South Korea is known for its many towering skyscrapers, and the latest to join the list is Lotte World Tower. Construction on Lotte World Tower began in 2011 and was completed earlier this year. At 556 meters high, this building is now the tallest in South Korea! So what makes this building so unique? Let's take a closer look!
Lotte World Tower is South Korea's tallest and fifth tallest building globally. It has 123 floors and is home to various businesses, including offices, residences, hotels, and even an observation deck. The tower also has a mall with over 300 stores, making it a one-stop destination for shopping, dining, and entertainment.
Location
The Lotte World Tower is located in Seoul, South Korea's Songpa-Ku district. The tower is located near the Lotte World Park and the Han River.
Design and Architecture of this Magnificent Tower
The Lotte World Tower is the world's second-tallest building, and it was designed by American architecture firm Kohn Pedersen Fox, which also designed many other tallest buildings in the world, including Shanghai World Financial Center, Shenzhen Ping An Finance Center, Guangzhou CTF Finance Center, Hong Kong International Commerce Center, and One Vanderbilt.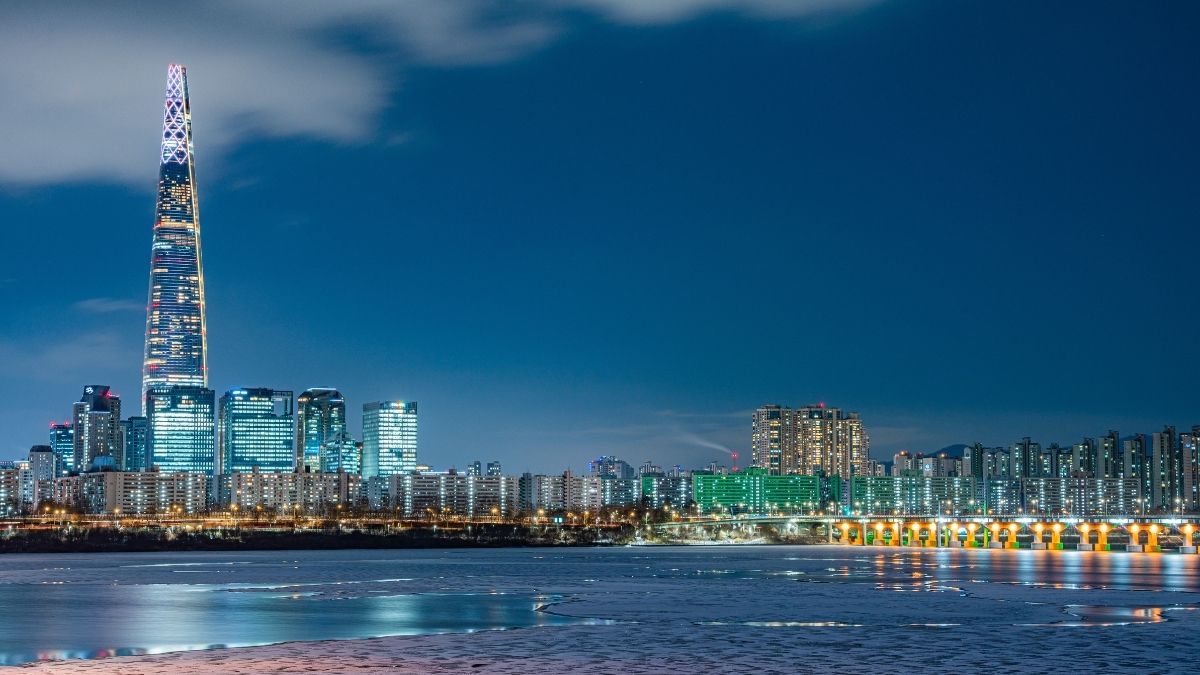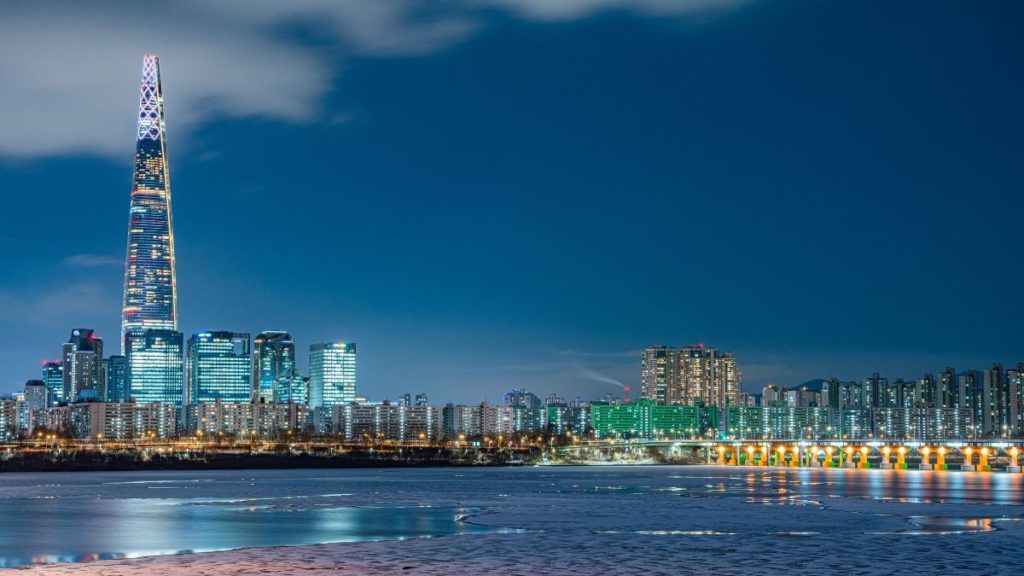 The interior program rooms of the tower are based on Korean arts, such as ceramics and calligraphy, with contemporary aesthetics added. The building's exterior is light-toned silver glass, with a white lattice of wrought iron providing contrast.
It can withstand an earthquake measuring nine on the Richter scale and winds up to 80 m/s.
The Lotte World Tower's form is unconventionally vertical, making the structure stand out from Seoul's mountainous backdrop.
The bottom of the tower, also known as the base, has two vertical seams that run from bottom to top, and one of them is meant to point towards Seoul's former downtown area.
Various interior program spaces are inspired by traditional Korean arts such as Korean ceramics and calligraphy and are melded with contemporary aesthetics.
Sightseeing and Tourism from the Lotte World Tower
There is an observation deck on the 123rd floor of the Lotte World Tower that offers spectacular views of Seoul. The tower also has a skywalk and an "open-air" rooftop bar, making it a popular destination for locals and tourists alike.
Panoramic View of Seoul from Seoul Sky
The Seoul Sky is the world's third-highest observation deck, with spectacular views of the whole city of Seoul from all sides. Visitors may see as far as Songdo, Incheon, and the Yellow Sea on clear days.
Sky Bridge Tour
On July 24, 2020, the new adventure, Sky Bridge Tour, was launched. Visitors may walk on top of Seoul Sky Observatory's two structures at the summit with the bridge connecting to Lotte World Tower's two buildings.
The outdoor bridge offers a panoramic view of Seoul. It's 11 meters long and 541 meters high, making it the world's most elevated outdoor walkway.
From the top of Sky Station, where tourists will receive safety instructions and put on their gear before going outside, guests can start their tour.
Lotte World Tower is a must-see destination for anyone visiting Seoul. If you're ever in Seoul, you must check it out! It's an impressive sight to behold, and you can learn more about South Korea's culture and history while there.
5,272 total views, 5 views today