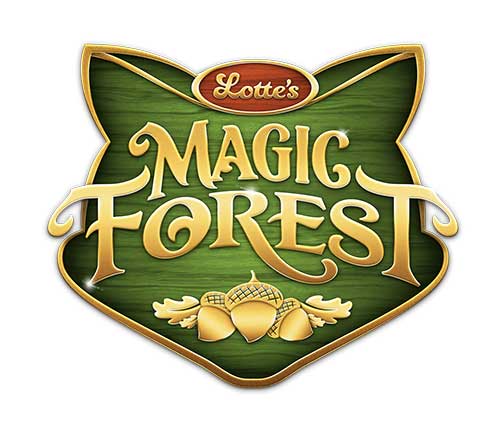 Seoul's Lotte World is one of the world's largest indoor theme park. And when you think about the amusement park and South Korea together, it is one of the first ones that come in mind.
However!
You will soon have something else to look forward to! An amusement park over four times the size of Seoul's Lotte World is under construction in South Korea's second-largest city, Busan.
Update 2022!
Lotte World Adventure Busan will open on March 31, 2022!
Check out its newly launched Website and follow on Facebook and Insta for latest updates from the park!
The park is built on an area of 158,677 square meters with some fantastic rides, 17 boarding and viewing facilities, restaurants, cafes, and a shopping mall.
Tickets and Pricing
As the country is still struggling with COVID-19, the park will operate at 50% of its capacity of 12,000. An advance ticket booking system will open for All-Day Tickets. After the advence booking period ends, there will be an option to buy Afternoon Tickets as well.
The All-Day Pass costs 47,000 KRW for adults, 39,000 KRW for teenagers, 33,000 KRW for children and seniors, and 12,000 KRW for babies.
Afternoon Pass, which starts from 4 pm, is 33,000 KRW for adults, 31,000 KRW for teenagers, and 29,000 KRW for children and seniors, and 12,000 KRW for babies.
Book tickets here.
Lotte's Magic Forest
The 'Lotte's Magic Forest' is on track for a mid-2021 opening. The project is in collaboration with one Lotte's longtime collaborator, Legacy | GGE, a California-based company. The design of the theme park will be completely different from Lotte's flagship theme park, Lotte World in Seoul.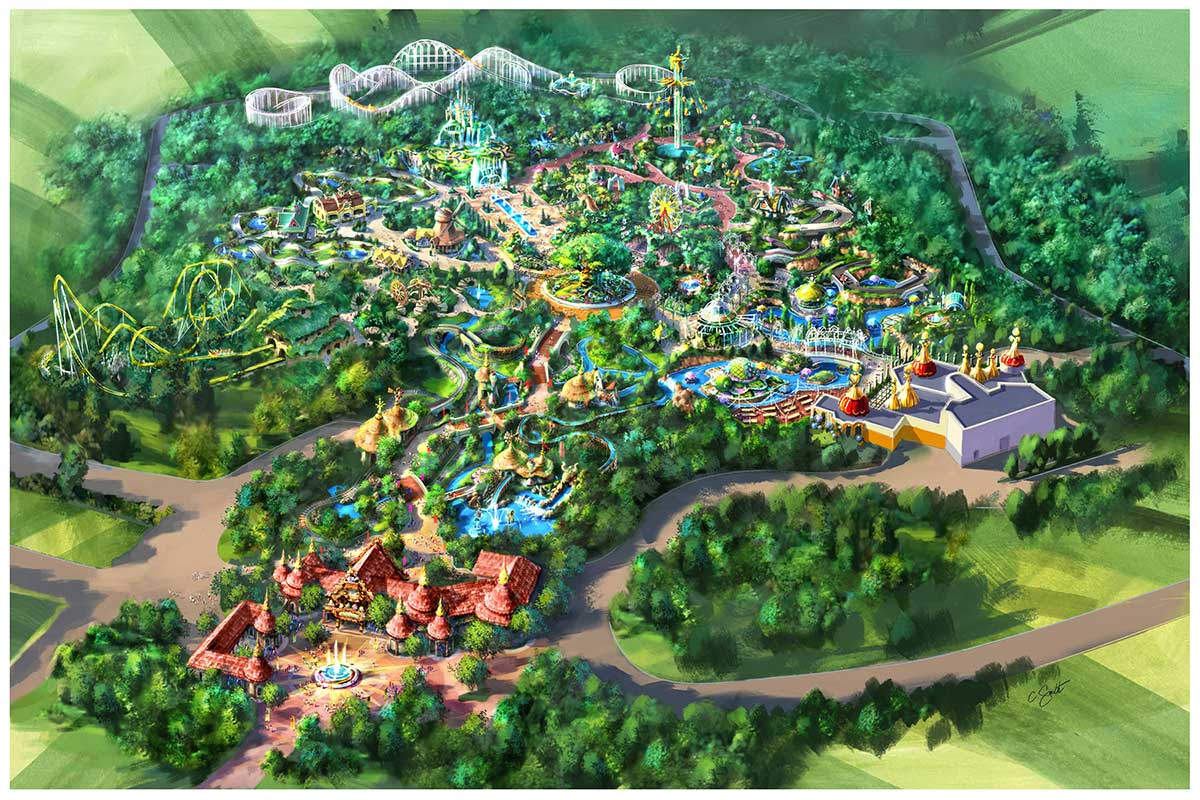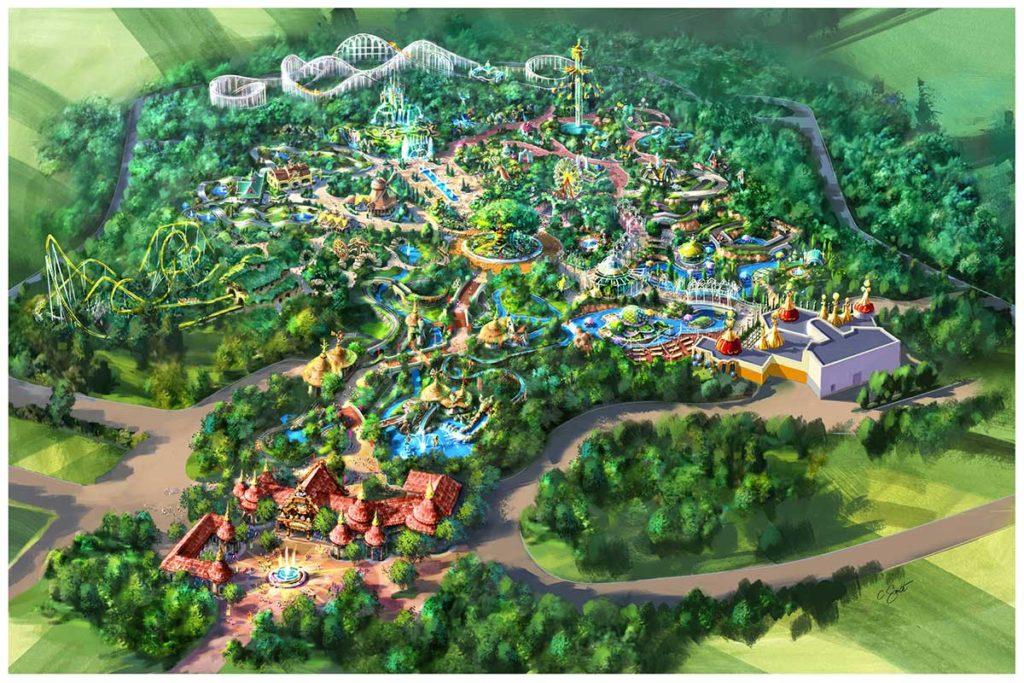 There are going to be six themed zones, each inspired by a different element of nature. The park's design will be unique within the Asian theme park landscape, according to Marcus King, Legacy | GGE's Senior Director of Project Management.
This whimsical cuckoo clock will welcome visitors to Lotte's Magic Forest theme park in Busan Korea, beginning in mid 2021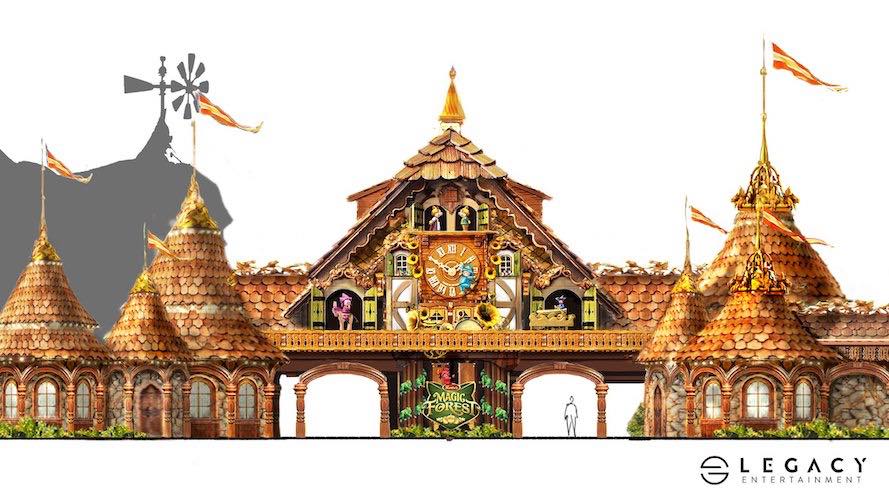 A magnificent castle will preside over Lotte's Magic Forest Theme Park in Busan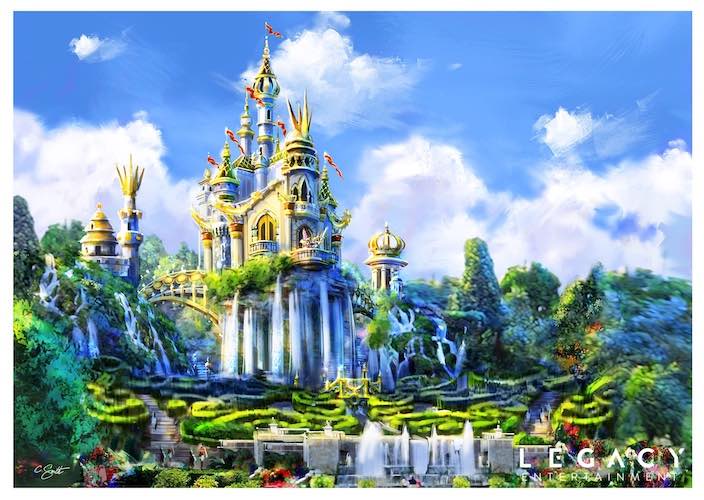 At the heart of the park will be this friendly talking tree!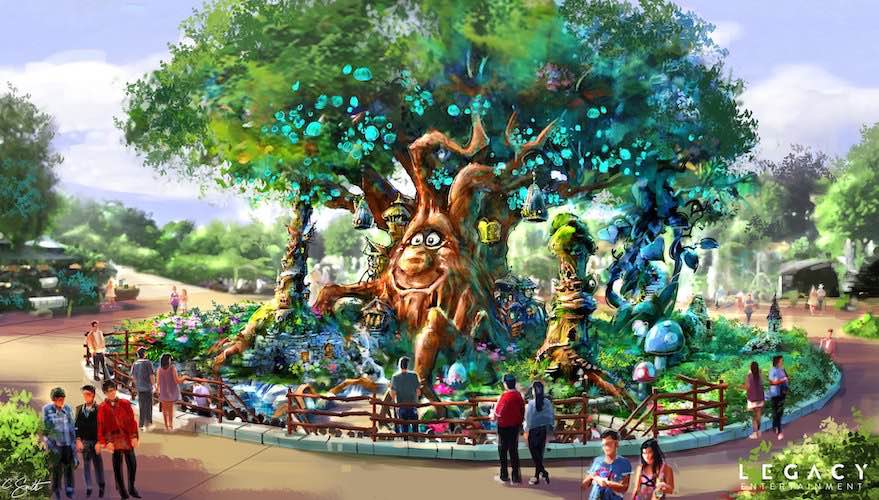 The first phase of the project is expected to cover over 100,000 square meters, and it will feature over a dozen family rides and attractions. And not only those but two other signature roller coaster experiences.
Some magical rides!
Designed for Lotte's Magic Forest Theme Park, now under-construction in Busan, Korea, it's the DAIRY-GO-ROUND!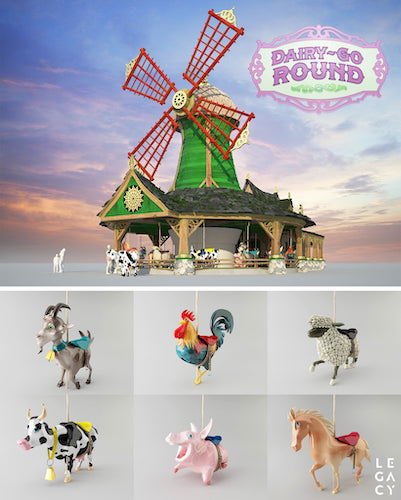 FOX IN THE HENHOUSE is a highly-themed Zamperla 'Flying Tigers' flat ride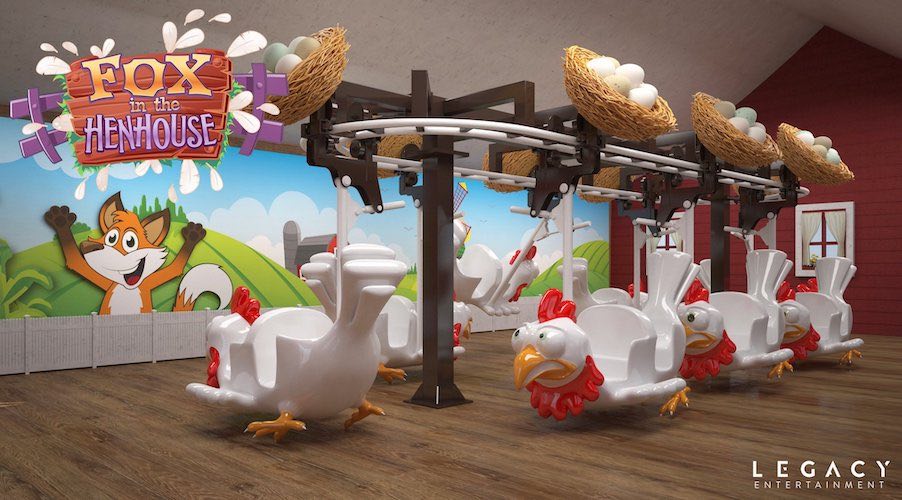 Another Lotte's Magic Forest attraction inspired by a piece of iconic classical music is this Wave Swinger, capturing the wild frenzy of Flight of the Bumblebee!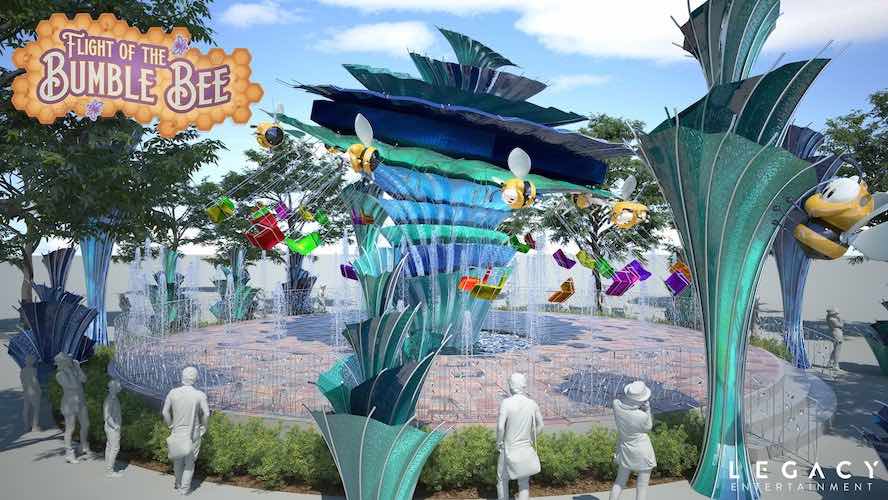 Lotte's Magic Forest park will feature a number of rides representing iconic works of classical music, including this flat ride inspired by Tchaikovsky's Swan Lake.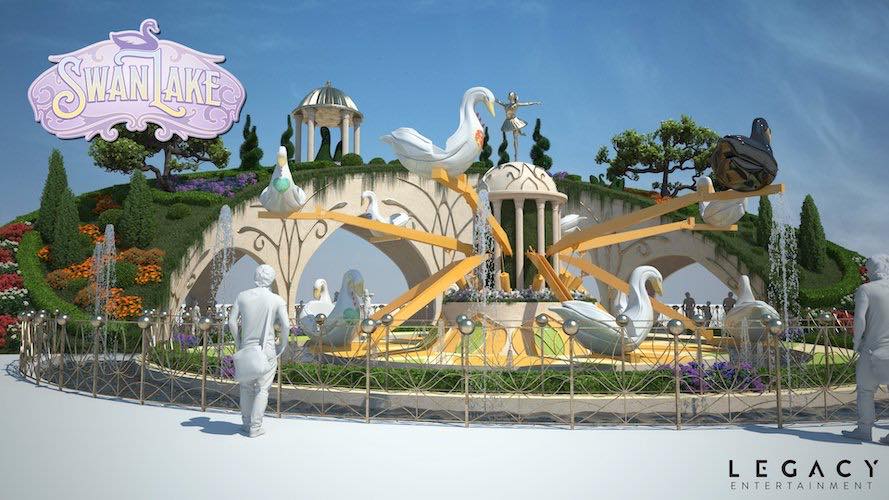 The new park is under construction in Busan's Osiria district, next to the company's East Busan Lotte Outlet Complex. 'Lotte's Magic Forest' is going to be one of many attractions under construction in the area.
Legacy | GGE's Managing Director of Korea, Yaeli Chung, commented, "Lotte is one of Asia's most trusted names in family entertainment. It's for this reason that we felt an immense sense of responsibility to help design a park worthy of the Lotte name. We believe that when 'Lotte's Magic Forest' is completed, it will be regarded as not only a commercial success but a symbol of joy and happiness for generations to come." This project will be the 10th project with Lotte.
Read more:
Lotte World in Seoul has been successfully operating for nearly 30 years. It is one of the top-performing theme parks in the world. Annually, it draws more than 7 million visitors. The park is located in Seoul's Jamsil district. It has two main themed areas – Lotte World Adventure (indoor theme park) and Magic Island (outdoor attraction area).
The park features several heavily-themed attractions along with many classic family rides, shows, and attractions.
The Hollywood, California-based Legacy | GGE was launched in 2002. Since then, it has become one of the world's most successful independent entertainment design firms in the industry today. The company has developed, designed, and produced over thirty currently-operating attractions and destinations located all over the globe. It has collaborated with a variety of clients, including Universal Studios, Six Flags, Lotte World, Galaxy Entertainment Group, and Melco-Crown.