Yeongjong Island is a beautiful place located off the west coast of Incheon, South Korea. The island is home to a variety of tourist attractions and some amazing things to do. There are also several beaches on Yeongjong Island that are perfect for swimming or sunbathing.
Yeongjong Island, formerly a quiet island, has become extremely busy. In 2000, the Yeongjong Bridge was finished, allowing for increased tourism and development at this popular seaside spot. There are many enjoyable and picturesque sites to see and a variety of fantastic sports. In addition to railway bikes (the closest ones to Seoul!), there are many interesting activities to participate in.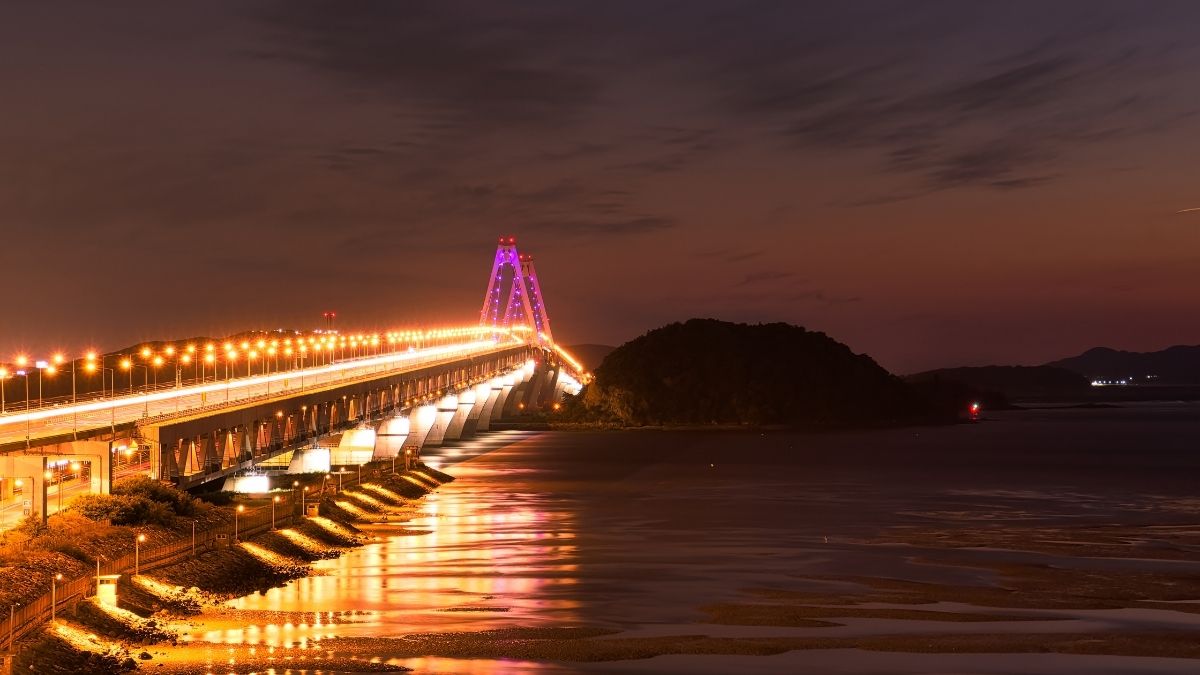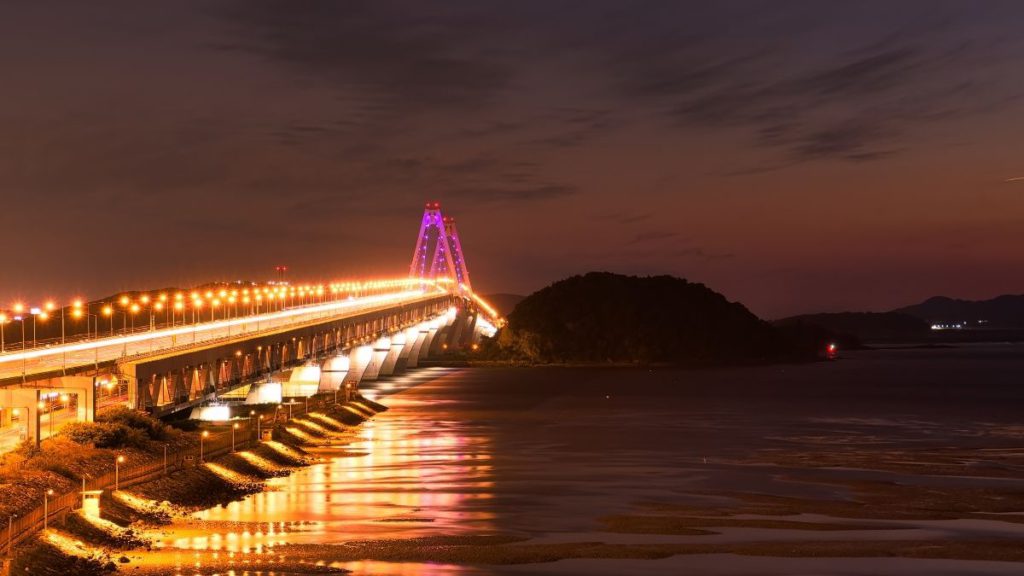 Let's take a look at some hand-picked must-see attractions on Yeongjong Island today.
On the western side of Yeongjong Island, Wangsan Marina provides a beautiful view of a leisurely fishing hamlet. Because it's a little further away, fewer people visit Eurwangni Beach, which young people frequent.
The marina is likewise utilized by professionals who provide mooring, maintenance and repair, and other services to the general public.
Do you want to go aboard a yacht and see some sights? You may make a reservation ahead of time or stop by the on-site ticket booths if you purchase tickets on-site. The minimum booking number is two (2) people, and the fee is 30,000 won per person for a 40-minute session. Larger boats need four (4) persons and cost 40,000 won each for a 40-minute session.
Remember that the closest bus stop is over an hour away, and taxis are difficult to come by here, so double-check your transportation plan before you arrive.
Enjoy the Scenery at Seonnyeobawi Beach
The unusual rock formations that gave the beach its name earned it Fairy Rock Beach's moniker. Many people believe this stretch of beach is simply a mudflat, but that isn't the case, as you can see.
According to folklore, when Hogun, the commander of Yeongjong's navy, and his lover broke up, the woman dashed into the sea where her remains became petrified.
The rock was formerly named Taepyeongam, but it is now known as Seonnyeobawi or Fairy Rock. It is believed that fairies will play around the rock on nice days.
There's a sad tale behind Seonnyeobawi, but it adds to the setting. It's also said that if you make a wish in front of the rock, it will be fulfilled since the stone resembles a praying woman's shape. Why not visit Fairy Rock in Incheon the next time you're in town and make a wish?
Yeongjong Seaside Rail Bike
The Yeongjong Seaside Rail Bike is the closest rail bike route to Seoul. It takes around an hour to go back and forth for a total of 5.6 kilometers (3.5 miles), and the slope is mild, so it is neither difficult nor tiring for most people.
This is a popular attraction, as you can tell from the number of people waiting in line. Although the trip isn't particularly remarkable, you get to see beautiful scenery, waterfalls, and sculptures.
You can see Wolmi Island and the Incheon Bridge in the distance, as well as stunning coastlines. People will also walk along with you and take commemorative photographs that you may purchase if you wish.
Have a nice afternoon on the Yeongjong Rail Bikes and unwind after a long day.
Yeongjong Sky City Neighborhood Park No. 24
There are several parks near Yeongjong Island's east side, but today we'd like to highlight park number 24 next to the Yeongjong History Museum.
Park number 24 is one of the most popular on the island due to its proximity to the rail bikes and history museum.
You may also enjoy the ocean view from this terrace. You may see a variety of plants and appreciate various kinds of vegetation. The sunset glow gives the air an inviting warmth.
From the pavilion, you may enjoy a 360-degree view of Incheon Bridge and Wolmido. You may also notice historical relics in addition to nature's beauty.
Take a Break at a Cafe in Gueupbaetteo
The Gueupbattaeo wharf is near Yeongjong Station. It has been growing in popularity among young Koreans on social media lately. You may eat seafood and enjoy the view and take photographs, making it popular among many people.
Goeupbatteo was the only waterway leading to Incheon before completing the Yeongjong Bridge. The formerly busy port gradually deteriorated after the bridge opened, and it subsequently became a popular tourist attraction.
Goeupbatteo is a lot more fun after work because there are many cafés and simple attractions (similar to Wolmido), and dinner offerings include sashimi, grilled seafood, and fried seafood.
For a night, why not try something new? Check out Goeupbatteo!
Visit Yonggungsa Temple
According to legend, Baegunsa Temple was founded in the 10th year (670) of King Munmu in Silla 1,300 years ago on Yeongjongdo Island's eastern coast and was known as Baegunsa Temple. Yonggungsa Temple, also known as Gudamsa Temple, is located on level ground at Baegunsan Mountain on Yeongjongdo Island.
The Yonghwanggak, Chilseonggak, and Yosaechae are some of the notable buildings. The city center is adorned with a magnificent 11m-high Maitreya Buddha statue.
Yeongjong Island is one of the best places to visit in Incheon. It has a variety of attractions and activities for everyone, from family-friendly to solo travelers. It's also one of the most popular tourist attractions near Seoul, so if you're looking for something fun to do on weekends or holidays, this island may be perfect for you.
7,612 total views, 6 views today