Have you ever desired to know what it's like living in North Korea? You may get a sneak peek into North Korea with the DMZ Tour. With 7.9 million visitors each year, the DMZ area is one of the world's most heavily militarized regions yet serves as a valuable insight into North Korea and Korean War history.
What is the DMZ Tour?
The DMZ Tour is a tour of the Demilitarized Zone that separated North and South Korea after the Korean War in 1953. The DMZ is a four-kilometer-wide strip of land that runs across the Korean Peninsula. It is located about 60 kilometers north of Seoul, South Korea.
The DMZ Tour is a great way to learn about Korean history and the current situation on the Korean Peninsula. It's also worth noting that this region protects precious natural and historical sites due to its isolation and lack of people.
Things to See on the DMZ Tour
Imjingak Park
The Imjingak Park memorial complex serves as a powerful reminder of the sacrifice made by those who died in defense of South Korea. The park, which honours families separated by the division of North and South Korea, is significant both emotionally and symbolically. The park symbolizes the hope for one day unity. More than 400 exhibits about North Korea are on display in the park. Furthermore, families from North Korea migrate to the Mangbaedan Alter at the park's Nonsan Park to perform rituals on vacation.
The Third Tunnel
In 1978, the Third Tunnel was discovered, one of four tunnels that link North Korea and South Korea beneath the DMZ. It is also known as the Third Aggression Tunnel, could transport 30,000 soldiers per hour. The tunnel was used to invade the South. This tunnel reflects the struggle between North and South going on for years.
Nuri Peace Park
The Nuri Peace Park is a beautiful, serene park located in the DMZ. The park commemorates the Korean War and has a statue of two doves symbolizing peace. It is also notable for its lush greenery, which is unusual for the area.
Mangdaebbang Alter
The Mangdaebbang is located in the front yard of Imjingak. This altar has a special significance for defected North Koreans. The Mangdeok Garden Altar is a place of great cultural significance for the homeless, who may mourn their relatives, friends, and loved ones who were killed during the war or by separation. Every year or Chuseok (Korean Thanksgiving or Mid-Autumn Festival), North Koreans come and bow their heads to their nation in homage to their deceased relatives.
The Bridge of Freedom
The Bridge of Freedom is prominently displayed in front of the Mangdaebbang Altar. This little bridge should not be confused with its more famous counterpart, which spans the Imjin River and is one of Korea's major bridges. The popular Bridge of Freedom, which is a smaller replica of the larger one, is an excellent spot to visit. South Koreans attach brightly colored ribbons to this bridge in memory and remembrance of the deceased. The Bridge of Freedom, which connects North and South Korea, is a stirring destination for both people from the north and south. The Bridge of Freedom is a moving location for both North Koreans and South Koreans because returning to one's birthplace is important in Korean culture.
Dora Observatory
The Dora Observatory is a stop on the DMZ tour for visitors who want to get a closer look at North Korea. The observatory, which offers great views of the country, was built to give South Koreans an idea about what their northern neighbours were up to. The observatory also has binoculars that allow tourists to see into the North Korean town of Dorasan.
What to Know Before Visiting the DMZ?
The DMZ is an eerie, yet fascinating place to visit. If you're interested in learning more about the Korean War, a trip to the DMZ is highly recommended. However, there are a few things that you should keep in mind before embarking on this adventure:
What should you bring with you?
You must always carry your passport with you. Because most DMZ sites demand formal identification before admittance, if your passport is needed, you must be able to show it. Other forms of identification, such as an identity card or an ARC – Application Registration Card, are strongly encouraged to go with you during your trip to the DMZ.
What to watch out for?
Since the Korean War, there have been numerous landmines and unexploded ordnance (UXO) cases in the DMZ. For your safety, it is important to be aware of where you are walking at all times and to heed all warning signs. In addition, please do not touch any objects that look suspicious – they may very well be UXO.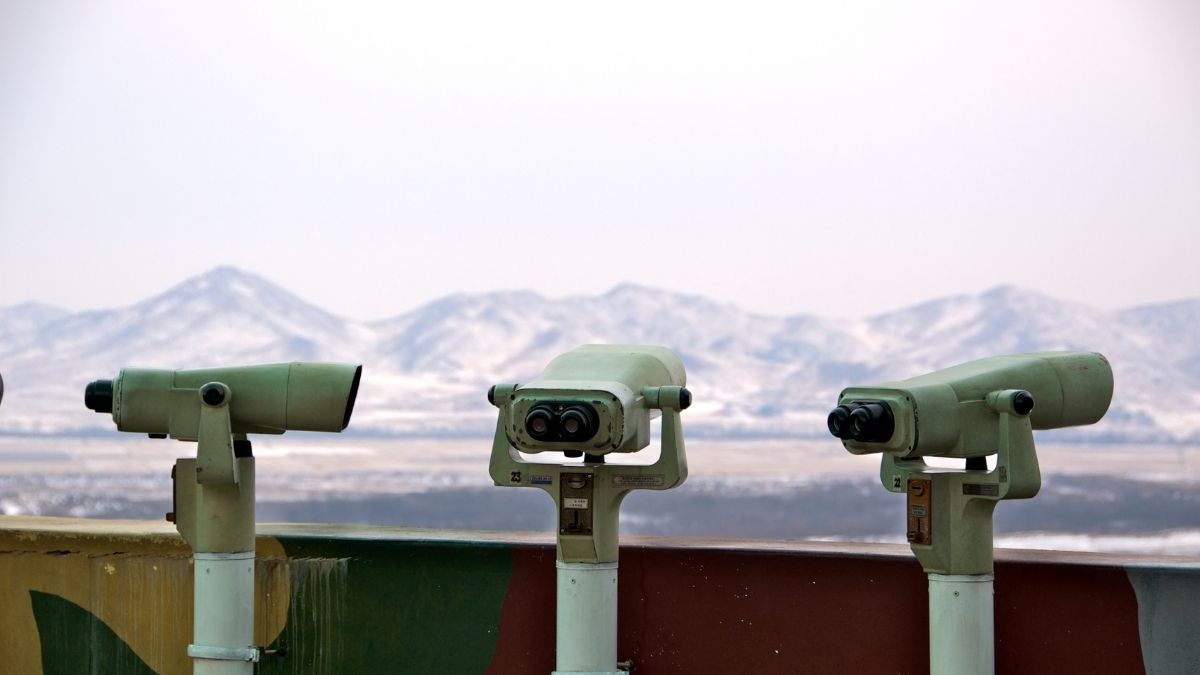 What to wear?
Appropriate attire is also important for a DMZ tour. Although there are no strict dress code requirements, you should avoid wearing anything that could be construed as offensive or provocative. In addition, because the weather in Korea can be quite hot and humid, it is advisable to dress comfortably and in layers.
Photography
Taking pictures is allowed in most areas of the DMZ, except the Joint Security Area (JSA). However, it is important to remember that photography is not allowed inside any military installation.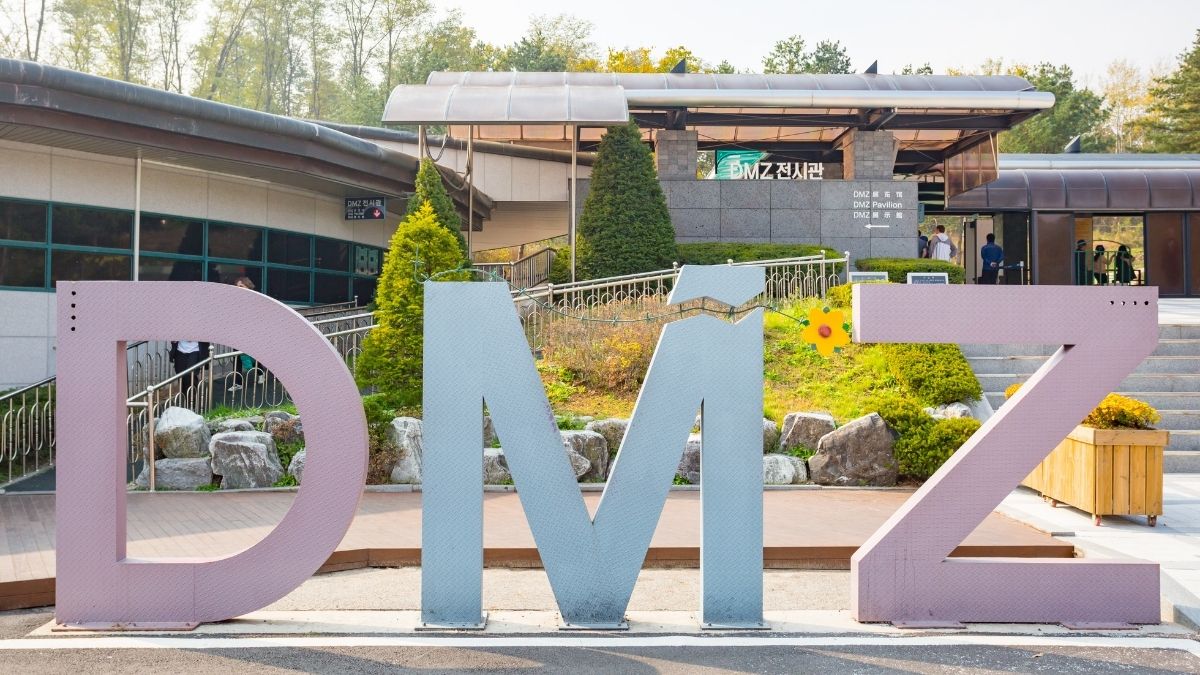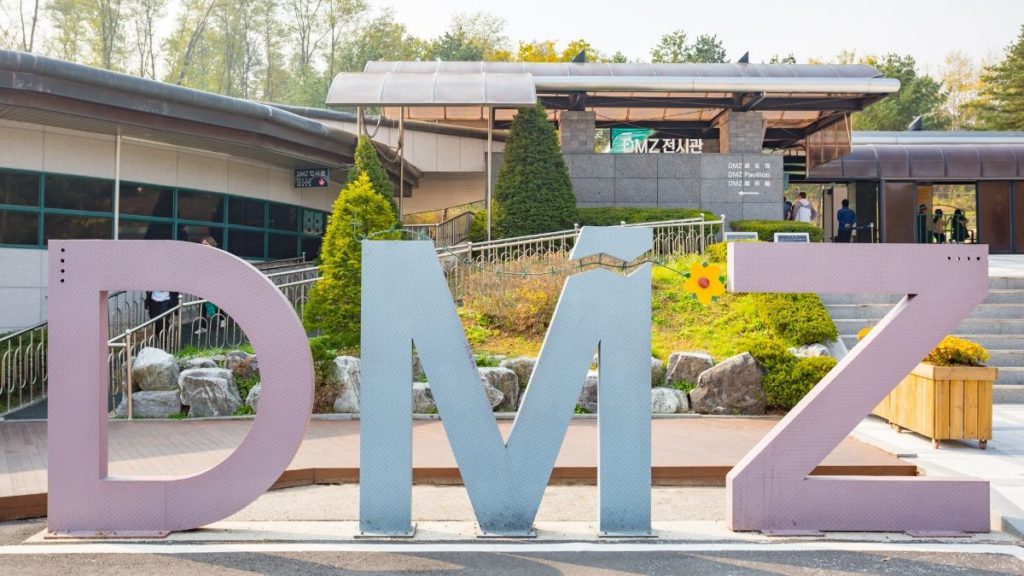 Food and Drinks
Outside food and drinks are not permitted in any of the DMZ's tourist sites. There are restaurants located near each of the DMZ's tourist sites, so you will not go hungry. In addition, there are also a few souvenir shops where you can buy snacks and drinks.
The DMZ is a unique and interesting place to visit. It is full of history and offers visitors a glimpse into the lives of North Koreans. However, it is important to remember that the DMZ is still a military zone and some certain rules and regulations must be followed. By following these guidelines, you will have a safe and enjoyable visit to the DMZ.
8,550 total views, 1 views today