Whenever we think of the Korean islands, Jeju Island and Nami Island are the first ones that come to mind. But, there are many other islands in the Republic of Korea.
Jeju and Nami are generally bustling with tourists, but did you know that there are more than 3,000 islands in South Korea? More than 30 of them are close to Incheon Port near Seoul. 
You can read more about activities in and around Seoul here:
Islands in Korea
Here are some of the best Korean islands near the Incheon Port that are perfect for a day trip from Seoul. The travel duration for most of these islands is no more than 2.5 hours from Seoul. 
Wolmido is a popular weekend destination for tourists and locals alike.
You could drop by Wolmido Theme Park if you enjoyed Lotte World back in Seoul. It'll be like a pseudo-Disneyland trip. The best part about the park is that there's no entrance fee. You just have to purchase tickets for individual rides. There are rides for everyone – kids and adults both!
Once you have all the fun in the theme park, you can head down to the Wolmi Traditional Park. There are luscious gardens, serene ponds, and a Bukchon house similar to the ones in Bukchon Hanok Village.
You can enjoy delicious Korean food feast of crabs, oysters, and squid at any restaurant along the shore.
Duration from Seoul: 1 hour
Seonjaedo
There is something magical about the Seonjaedo island of Korea. If you head out to the beach during low tide, usually around 10 am and 10 pm, you can witness the water levels receding. The water reveals the sand path to Mokseom Island.
Mokseom Island is a tiny uninhabited island to the south of Seonjaedo. You can explore the island only before the tide comes back in!
Apart from the secret path to an inaccessible Korean island, it also has some gorgeous views of sloping hills and thick forests.
There are rice fields and vineyards as far as the eye can see when you move further inland.
Travel Duration from Seoul: 1.5 hours
Yeongjongdo
It's also known as 'airport island' from where you can jet off to and from when you start the trip.
The Korean island is also home to Baekunsan Mountain. You can enjoy the breathtaking views of the surrounding hills and the seas. Hike up to the peak and enjoy the views.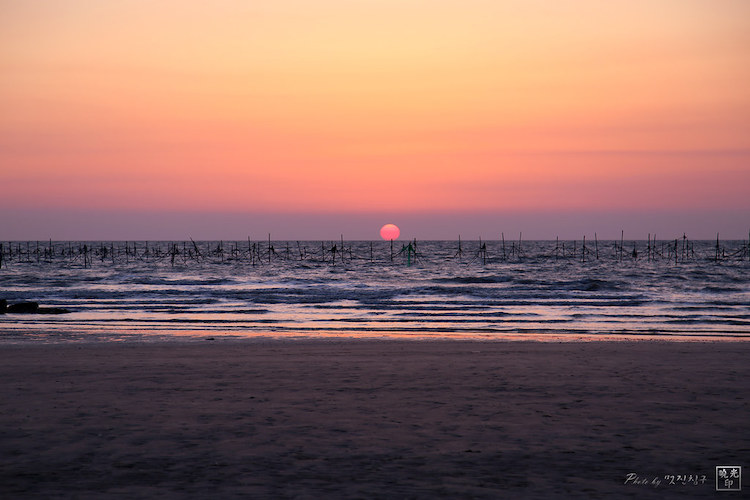 It's also the home to ancient Yonggungsa Temple. There is a 36-foot tall Buddha statue near the vicinity of the temple. The temple is a quiet and calming place where you can find some mental peace from the hustle-bustle of the city.
Travel Duration from Seoul: 1 – 1.5 hours
Ganghwado
Ganghwado is a picture of calm waters, pristine beaches, and rolling hills. A casual walk along the shore is going to a tranquil experience and will definitely melt away your stresses.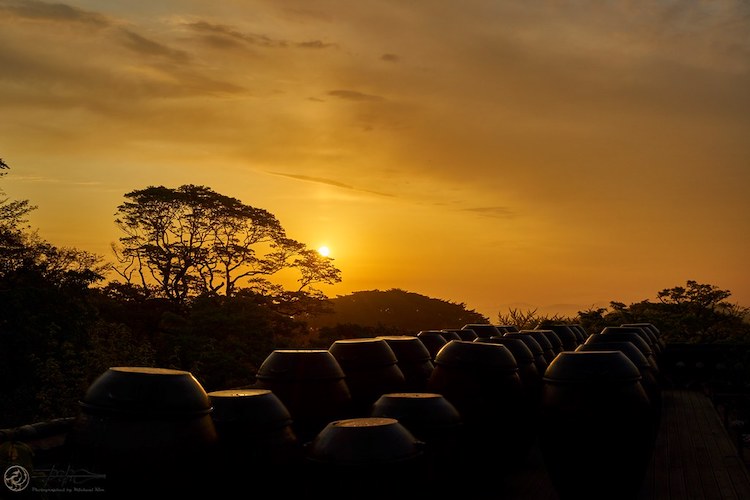 It's the fifth-largest island in South Korea. There are a bunch of Instagram-worthy cafés on the island, which you can hit up whenever you want!
Check out I'm Fine Café with its kitschy pink décor and drool-worthy desserts. You can enjoy the delicious treats with stunning views of the sea.
Stop by Mahogany Café for a cuppa and enjoy the rustic décor of a café set in a barn. It sits between a field of flowers, and the café is furnished with chandeliers and wooden tables.
You can even stroll in the fields of flowers during springtime. The grounds just bloom with cute little daisies during spring, making it a perfect picturesque background for your next #selfie.
Travel Duration from Seoul: 1.5 hours
Deokjeokdo
Head over to Deokjeokdo Island to break away from the city crowd of Seoul. It's just an hour away from Incheon Port via a ferry.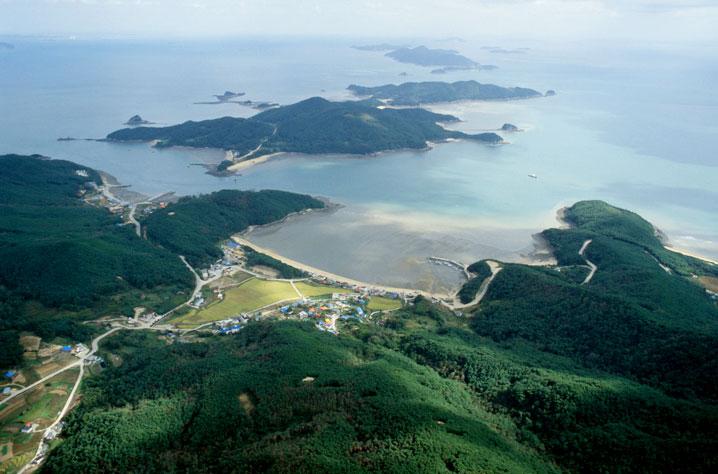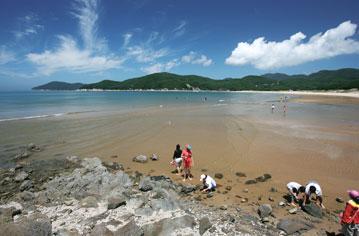 The West side of this Korean island is covered with white sand on Seopori Beach. It is the island's main attention grabber. You can walk through the surrounding pine grove and enjoy the scenic hiking trail. There are some fantastic coastal views to enjoy while hiking.
Travel Duration from Seoul: 2 to 2.5 hours
Jaraseom
The Korean island of Jaraseom is just a stone's throw away from the famous Nami Island.
The gentle hills and flower fields of the island are great for some peace and tranquillity.
You can visit the Jaraseom Winter Festival if you are visiting Korea in winter. There is a slew of activities like sleigh-riding and ice fishing which you can enjoy. There is some piping hot food that you can enjoy, like hotteok (Korean pancake). It'll be especially enjoyable in the piping hot winter chill.
Travel Duration from Seoul: 1.5 to 2 hour
Daebudo
Daebudo is also known as the 'Hawaii of Ansan' because of its beautiful scenery. You can hike across the Daebudo Haesolgil hiking trail and enjoy the views of beaches, mudflats, and the iconic five windmills of Daebudo.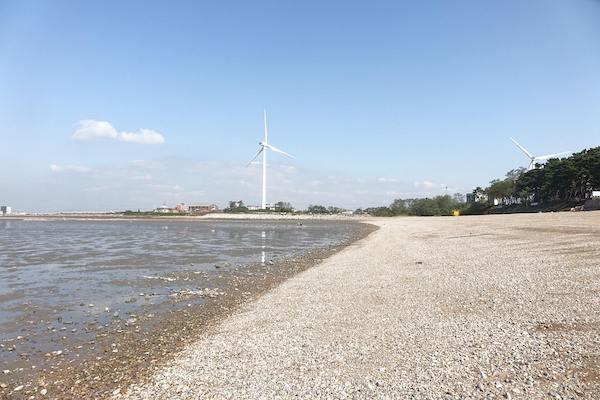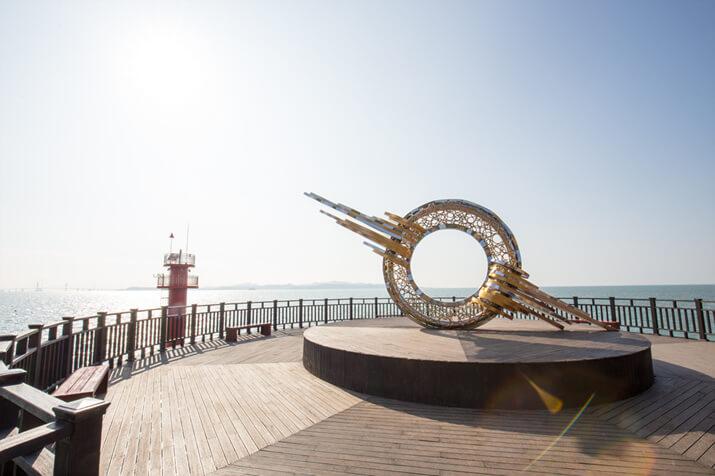 There are some excellent views of the sunset to enjoy. Grab your camera and head up to the Gubongdo Sunset Observatory. You will be able to capture the brilliant orange skies with yellow hues. It makes for an excellent backdrop for some artistic photos.
Travel Duration from Seoul: 1.5 to 2 hours
Muui-do (무의도)
Muui-do is the perfect getaway place for lounging on the beach.
The island is famous for its pristine beaches that line its shores. One of the most notable beaches on the isle is Hanagae Beach. Listen to the rhythmic crashing of the waves on the beach and chill on the powdery soft sand beaches.
You can extend the day trip to a short getaway for two days. It is easy to rent out the beach cabins and can host up to four people. There are only 30 cabins on the beach, and the bookings are made based on a first-come-first-served basis.
Travel Duration from Seoul: 2 hours
Well, your next trip to Seoul needn't be limited to a day trip to Nami Island or a weekend trip to Jeju Island. All the islands that we have covered here are close to Seoul or Incheon.
So, if you are looking to alternative day trip ideas, hit up these islands in Korea near Seoul for a day of fun!
10,065 total views, 3 views today