When you are shopping in South Korea, you might find the weather bothersome, cold winds of winter, or the sudden downpours during summers and rainy season. However, an underground shopping mall can avoid all and any inconvenience caused by the weather! The whims of the weather will never restrict you.
Not only are these malls lined with shops, but they are also packed with restaurants, cafes, and other cultural attractions. The Seoul Metro, the local subway system, connects these malls directly without having to travel above ground. You can conveniently visit the malls and enjoy your shopping experience without the weather affecting your trip. 
Check out Seoul's top five underground shopping malls!
Starfield COEX Mall
It is a well-known underground shopping mall in Seoul that houses popular brand stores. The mall is designed around a concept called "The Unfolding Sky." There are five uniquely themed squares, and it is a shopping mecca for global brands in fashion, beauty, accessories, lifestyle, and more. The mall is connected to a movie theatre, aquarium, casino, and duty-free shop. You can enjoy yourself so much without leaving the building. Lots of activities for people of all ages with trendy dessert cafés and character pop-up stores. The Starfield Library brings a lot of popularity to the mall. You can also visit SM Town from here to enjoy Hallyu artists.
Read more: Rediscover the Joy of Reading – 6 Cool Libraries & Bookstores in Seoul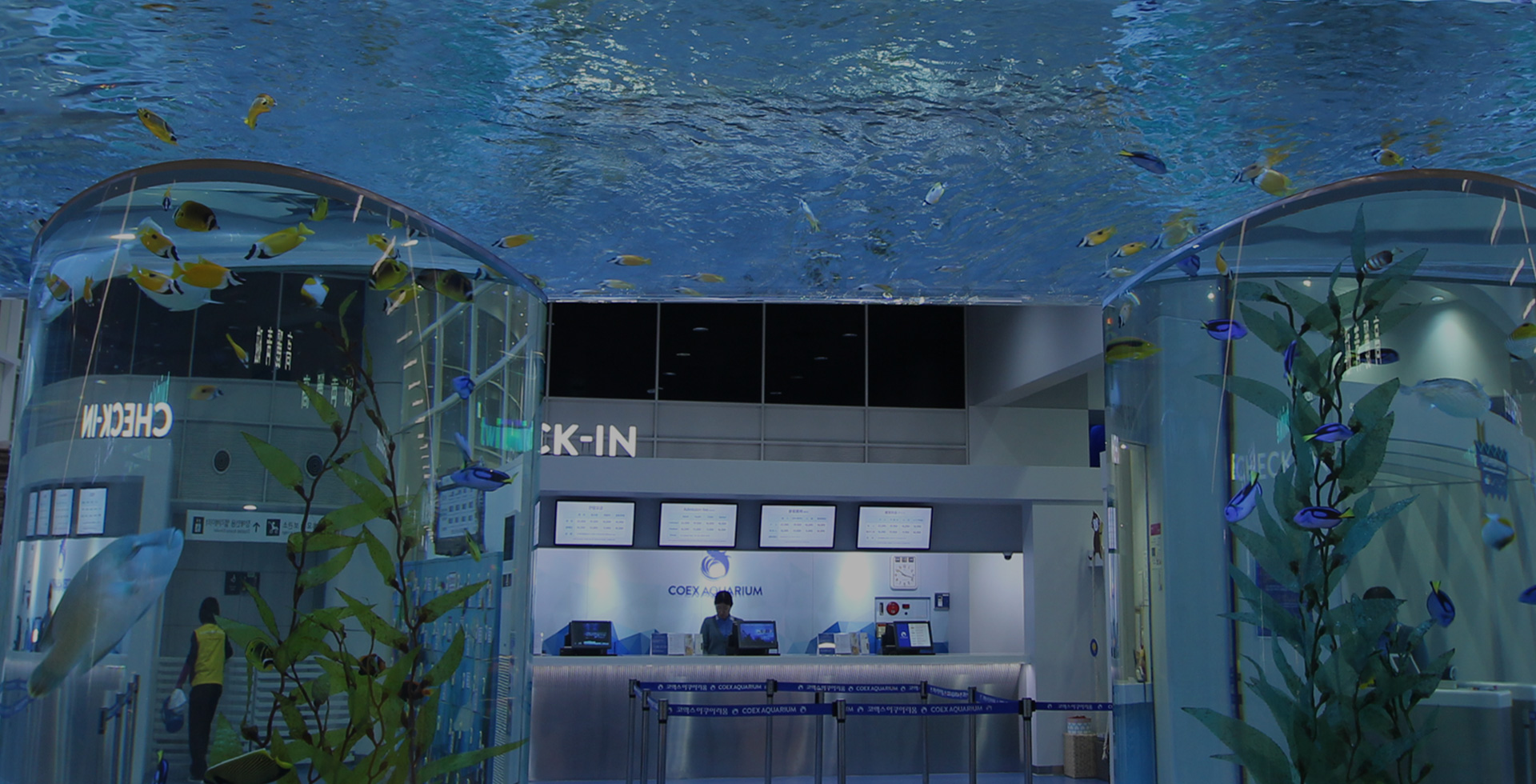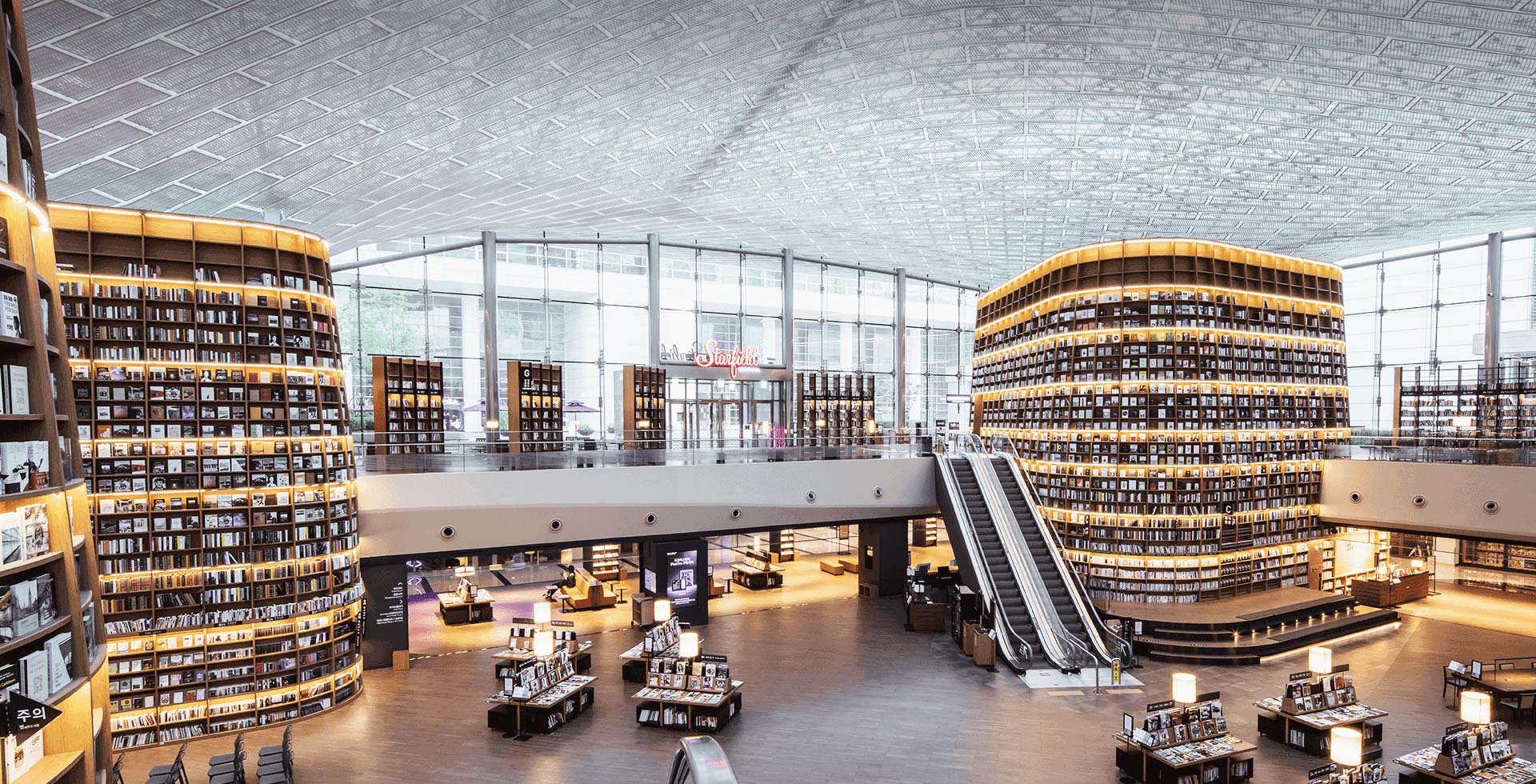 Goto Mall and Famille Station
Goto Mall and Famille Station are a shopping heaven for women. It is essentially a long shopping aisle that connects Banpo Station (Seoul Subway Line 7) and Express Bus Terminal Station (Seoul Subway Line 3, 7, 9). Several stores offer the latest clothing trends, accessories, cosmetics, interior products, and wholesale flowers. You can enjoy a delicious meal or a cup of coffee at one of the many popular food stops. 
Gangnam Underground Shopping Center
It is the place where affordability meets quality. Gangnam Underground Shopping Mall boasts the greatest concentration of clothing, cosmetics, and telecommunication stores. These low- to mid-priced brands stores that are very popular amongst shoppers. If you want to go on a big shopping spree, try walking through the Gangnam Underground Shopping Mall all the way to Sinnonhyeon Station on Seoul Subway Line 9, and exiting out on to Gangnam-daero Road. 
Yeongdeungpo Underground Mall and Times Square
Yeongdeungpo is a hub of public transportation in Seoul, which is always full of people. The Underground Mall offers a variety of products that cater to different age groups – from teenagers to seniors. From here, you can also visit the mega shopping mall, Times Square, and Shinsegae Department Store. Both are connected to the underground mall.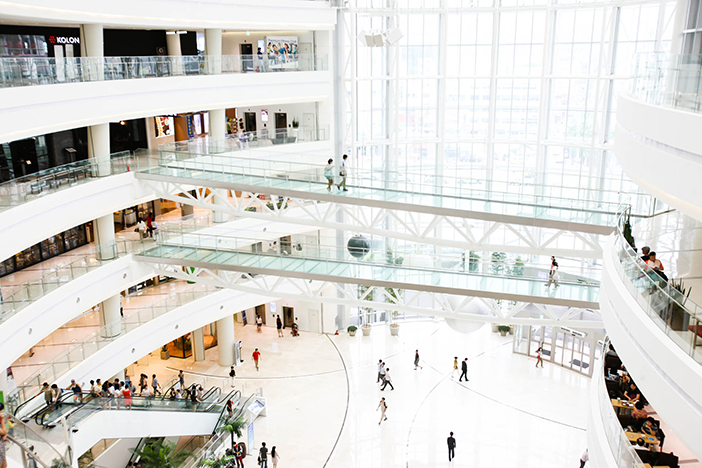 Jamsil Underground Shopping Center and Lotte World Mall
Jamsil Underground Shopping Mall is connected to Lotte World and Lotte Department Store. It offers a variety of options for shopping from big brand stores. There is a fountain inspired by the Trevi Fountain of Rome, which is a popular spot for Instagram photos. This "Trevi Fountain" is located between Jamsil Station and Lotte Department Store. You can also visit Lotte World Tower, a must-go attraction within the area. It has an aquarium, a movie theatre, department stores, restaurants, and the highest observatory in Seoul. 
Read more: Lotte Mart: What To Buy From The Leading Hypermarket in South Korea