Seoul, the capital of South Korea, is one of the most developed magnificent exciting megacities in the world and is a major tourist destination. In Seoul, situated on the banks of the miraculous Han River, there are countless must-visit places, for the first-timers as well as for the seasoned travelers. The wide spectrum of places to visit in Seoul includes a mix of traditional and modern charms for every taste!
Here are the handpicked top 20 must-visit places in Seoul, covering natural wonders to coffee shops. As it is not possible to cover all "Must-Visit Places in Seoul" in one single post, links to other similar places are interweaved.
These places can be reached by different available modes like bus, car, subway, cable car, etc. and some of these places require prior booking (can be done online and avoid waiting line!) and may have some tickets.
Cheonggyecheon Stream
The 10 km long Cheonggyecheon stream starts from Cheonggye Plaza, a popular cultural arts venue, and flows in the middle of the city, before flowing into the Hangang (River). There are 22 bridges across the river, with many attractions along its length. It offers open views of the palace and breathtaking views of the mountains.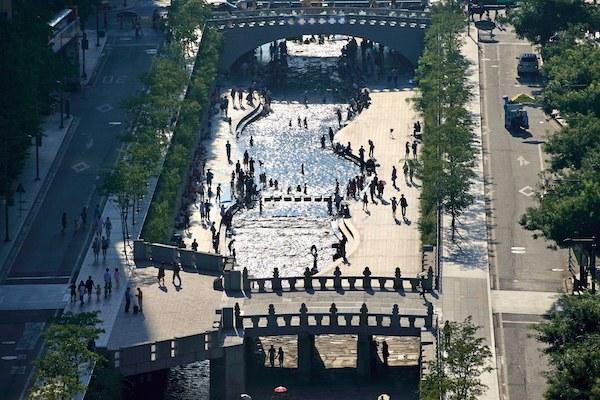 It is a place for outdoor exhibitions and festivals and is a favorite leisure spot for the locals in the evenings. During events like Buddha's Birthday, the Lantern Festival, Christmas, etc., the stream is decorated with light arrangements and art pieces.
Read More: Buddha's Birthday Celebrations and the Lotus Lantern Festival in South Korea
Bukchon Hanok Village
Bukchon Hanok Village is an awesome place to visit in Seoul if you love architecture and want to experience Seoul's traditional culture. The traditional houses, called Hanok, are designed to maintain a balance between the house and nature. This makes them aesthetically pleasing and one of the must-see places in Seoul!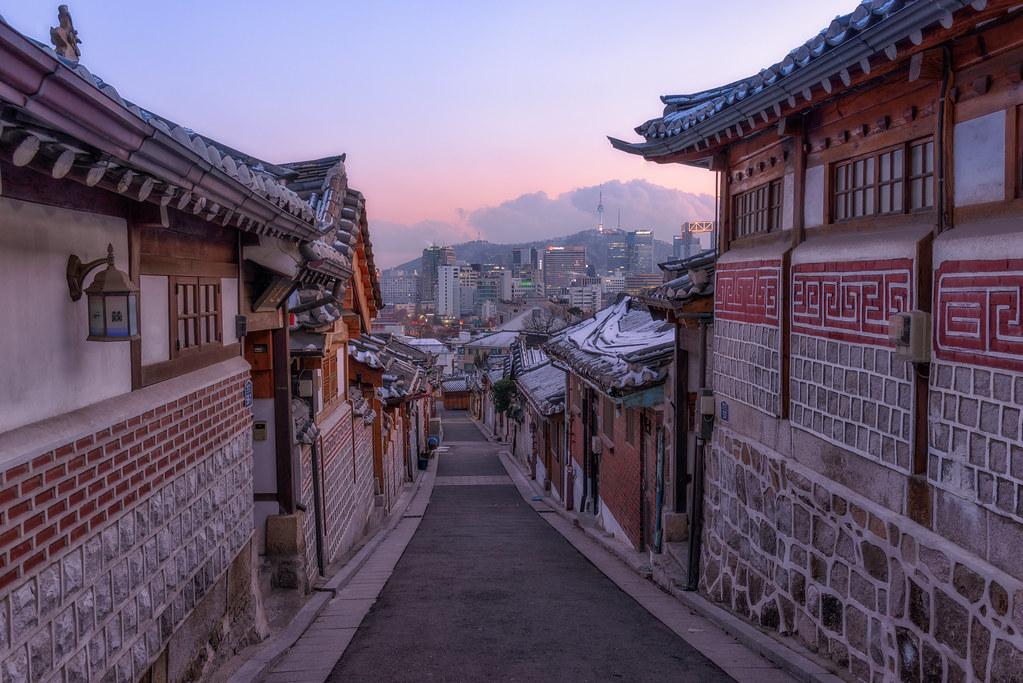 Read More: Want to experience a traditional Korean lifestyle? Visit Bukchon Hanok Village and stay in a Korean Hanok to feel the tranquility
The picturesque village with over 400 Hanok is situated between Gyeongbokgung Palace and Changdeokgung Palace. The village features a couple of small cafes, restaurants, traditional teahouses, and shops offering handmade crafts and souvenirs. You can also find it in this area.
Jogyesa Temple
Jogyesa temple is one of Korea's major Buddhist temples and is the headquarters of the Jogye Order of Korean Buddhism. This temple is located in one of the most popular cultural streets in central Seoul. This beautiful and colorful temple is the center of Zen Buddhism in Korea and a place you must visit in Seoul.
Read More: South Korea's 33 Most Beautiful Temples from CNN Travel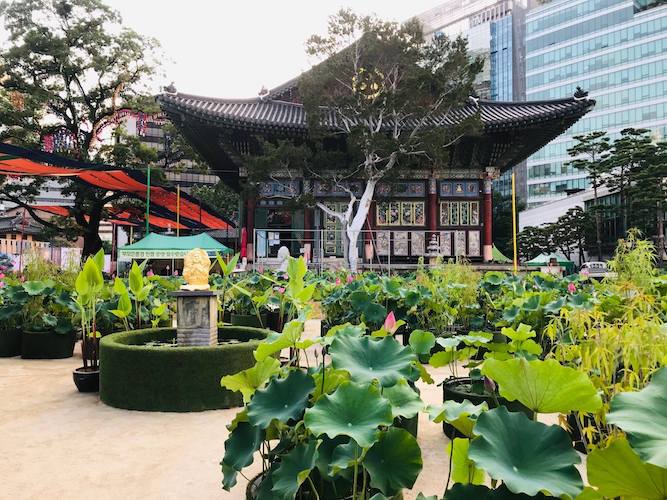 Huge numbers of tourists visit the temple to experience Buddhist culture, learn about Buddhism, and festival atmosphere. The temple's courtyard is filled with vibrant lanterns, and the annual lantern festival is celebrated on Buddha's birthday at this temple.
Jongmyo Shrine
This UNESCO-listed Jongmyo Shrine is one of the prime tourist attractions in Seoul. Jongmyo Shrine in Seoul is adjacent to Changdeokgung Palace. It is a cultural center in the city where one can learn about the Korean culture, their traditional medicine, songs, cuisines, and customs.
In 1995, UNESCO declared the monument as the oldest preserved, royal Confucian shrine.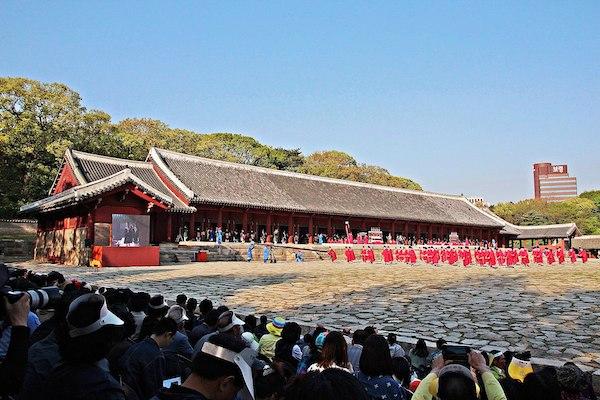 Gilsangsa Temple
The location of the temple in the middle of the city makes it quite popular destination amongst tourists and locals. Gilsangsa Temple has a relatively short history, built on the site of a fancy restaurant in 1997.
Read More: Top Ten Meditation Retreats in Seoul
The temple features special halls dedicated to practicing meditation – a Zen center for Buddhists and the House of Silence for the general public. It serves as a downtown cultural space by offering a variety of Buddhist programs like temple experience, classes on Buddhist teachings, and temple stays.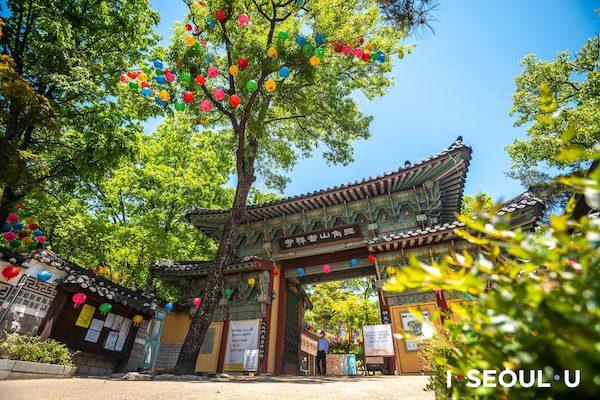 Changdeokgung Palace
Changdeokgung Palace is one of the most beautiful of Seoul's five main palaces. It is a UNESCO World Heritage Site and one of the most well-preserved palaces amongst all the royal palaces from the Joseon Dynasty reigning from 1392 to 1910.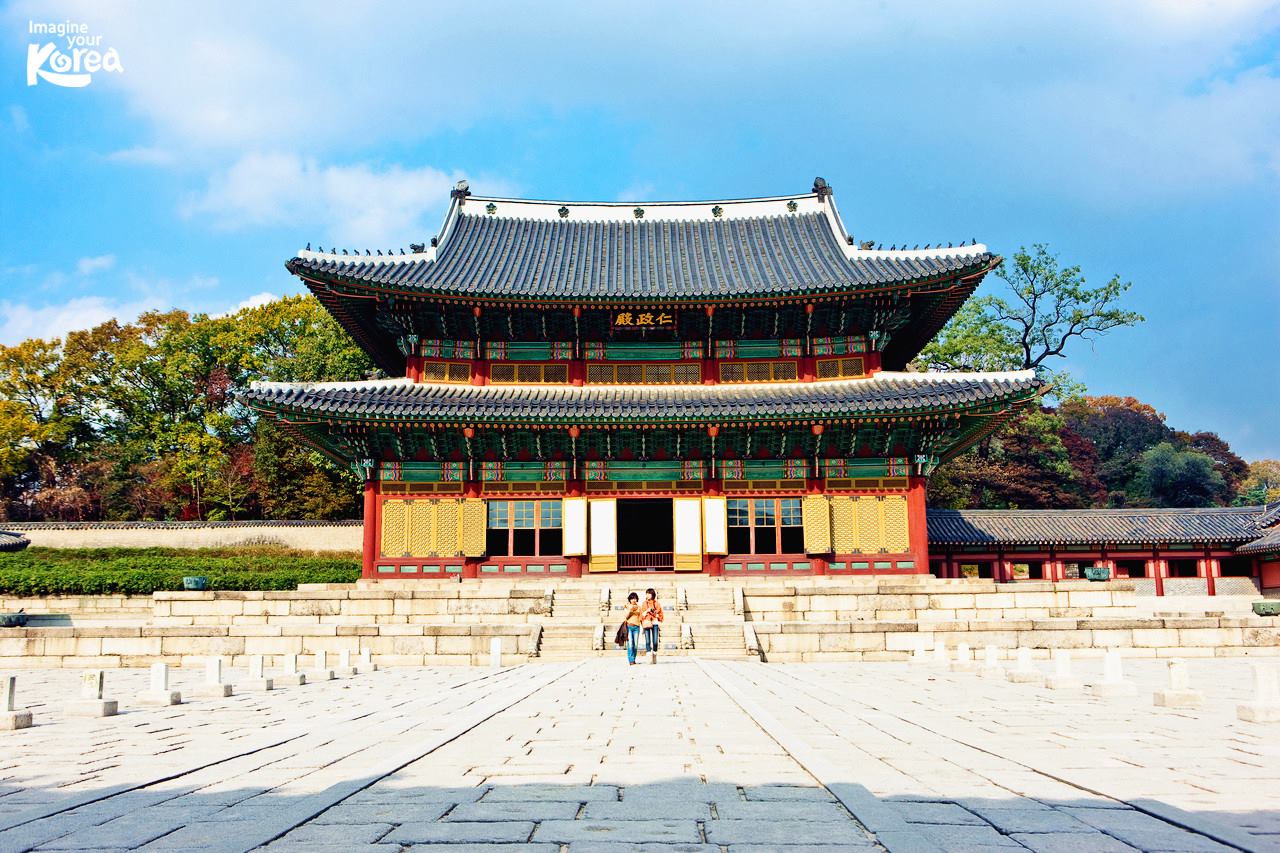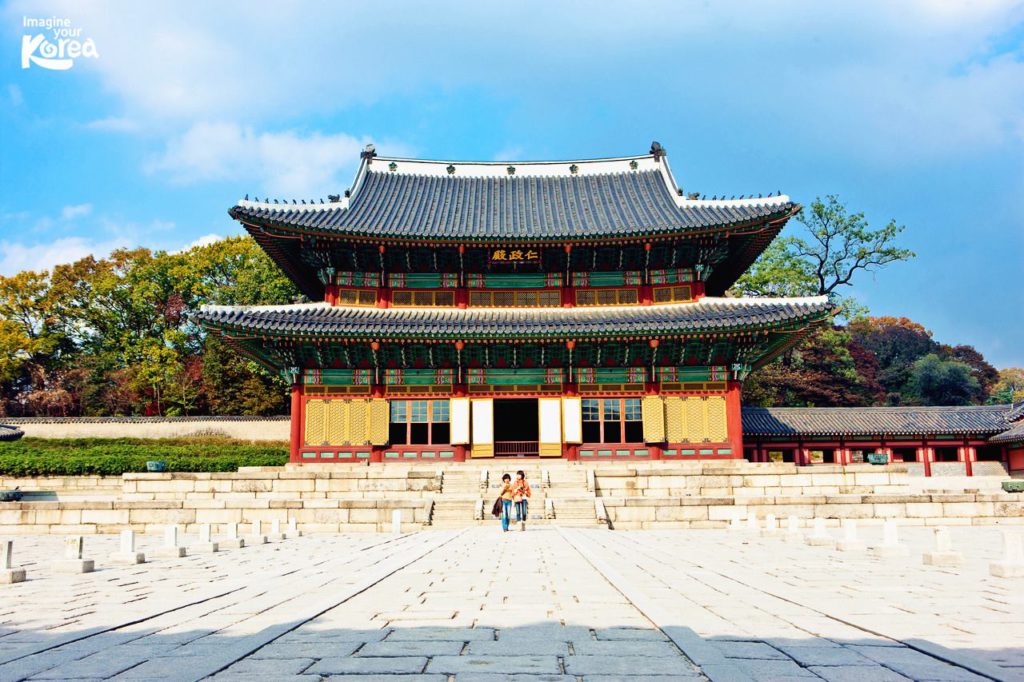 It is regarded as a masterpiece of Korean palace architecture, garden and landscape planning, and related arts where the buildings are in perfect harmony with the natural setting. There are many things to see in Changdeokgung Palace, including a moonlight tour of Changdeokgung Palace. This palace is wildly popular because it has a large 'secret garden' that you must visit in Seoul.
Read More: Changdeokgung Palace (창덕궁) and Huwon, The Secret Garden
Huwon, The Secret Garden
Huwon, the huge "secret garden" of natural beauty at the back of the famous Changdeokgung Palace, has countless temples, pavilions, fountains, and exotic flora and fauna. It is one of a kind example of a Korean garden design that flows naturally with the surrounding nature. The exquisite design is adapted to the topography, geography, and ridges of Mt. Bugaksan.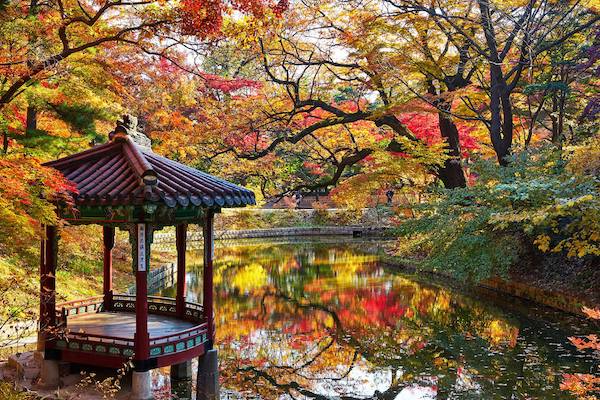 There is a large pond in the center of Huwon with two Pavilions with unique construction designs. One gets mesmerized with gorgeous multiple cherry blossoms during spring and with colorful foliage in the autumn/fall.
Changing of Royal Guards Ceremony
The Royal Guard changing ceremony is definitely worth watching in your trip to Seoul! Visitors get to see a rare insight of this traditional royal palace ceremony. The ceremony, which started more than 500 years ago, is revived since 1996. The ceremony makes you travel back in time as the guards perform flawlessly in their traditional uniforms and weapons.
Read More: 5 Seoul Palaces You Must Visit to Add to Your Royal South Korea Experience
The ceremony takes place at Gwanghwamun Gate, the entrance of Gyeongbokgung Palace. Gyeongbokgung Palace is the most beautiful and remains the grandest of all five palaces. The National Palace Museum of Korea and the National Folk Museum are also places you must visit in Seoul.
Read More: Gyeongbokgung Palace – Korea's Magnificent Main Palace
Changing of the Royal Guards Ceremony is also held at Deoksugung Palace, which is the smallest of the five palaces in Seoul.
Read More: Deoksugung Palace (덕수궁), Seoul
Namsan Seoul Tower
Also commonly known as "N Seoul Tower," is a symbol of Seoul since it first opened to the public in 1980. It is a 236 m tall communication and observation tower located on Mt. Namsan.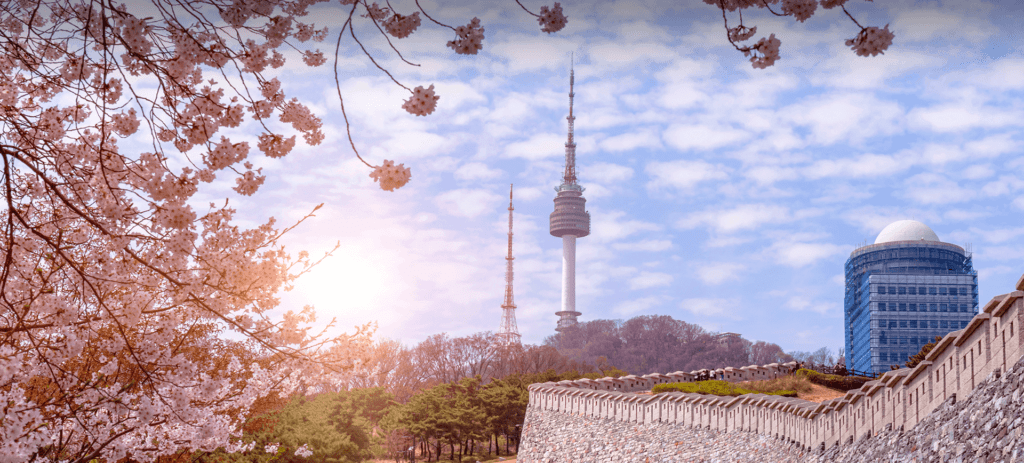 From the top, the tower offers breathtaking panoramic views of city during the day, as well as at night. The cultural space here offers exhibitions, movies, performances, as well as upscale restaurants and snack bars. N Seoul Tower is a place to visit more than once.
Read More: 10 Amazing Buildings in Seoul You Must See – Best Architecture in Seoul
Lotte World
The Lotte World is the world's largest indoor amusement theme park with an outdoor amusement park, 'Magic Island.' It is a must-visit in Seoul for families and a great place to have fun with the kids. The Gyro Drop, Gyro Swing, and the Comet Express rollercoaster are some of the best rides for maximum fun and thrills.
Read More: All you need to know about before visiting the magic world of Lotte World in Seoul

There is an artificial island inside a lake linked by monorail, shopping malls, a luxury hotel, a Korean folk museum, sports facilities, an aquarium, luxury boutiques, a water park, and movie theatres, all in one place.
Bukhansan National Park
For lovers of natural beauty with tall trees, clear water rivers, and fresh air, Bukhansan National Park close to the Seoul City Center is the most visited National Park in Korea. This is an ideal place for picnics as well as a day-night hike up Bukhansan Mountain. You can discover a fantastic view of the city from the top.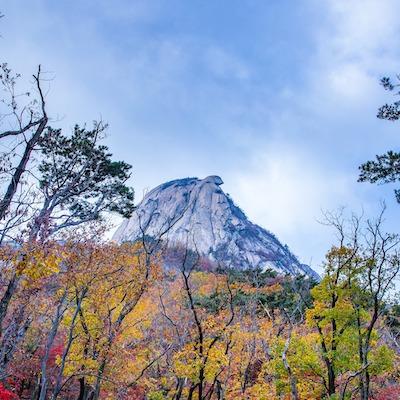 Read More: Best Running Routes in Seoul
Starfield COEX Mall
Starfield COEX Mall (commonly COEX Mall) is the worlds' largest underground shopping mall. It carries national and international brands. It houses hundreds of shops, two food courts, a bookstore, a mega movie theatre, and offers attractions like an aquarium and the Kimchi Museum.
Read More: All You Need To Know About Kimchi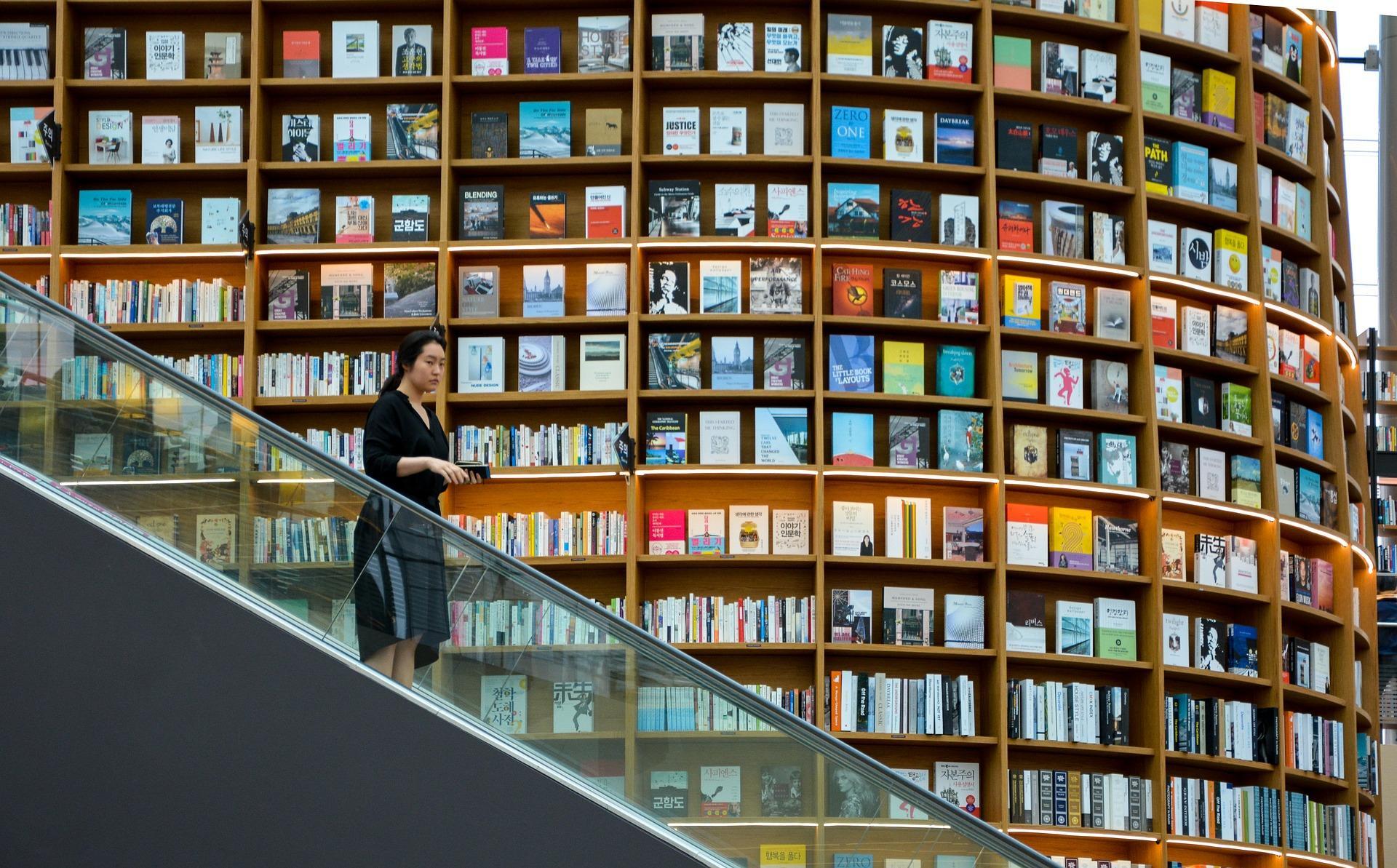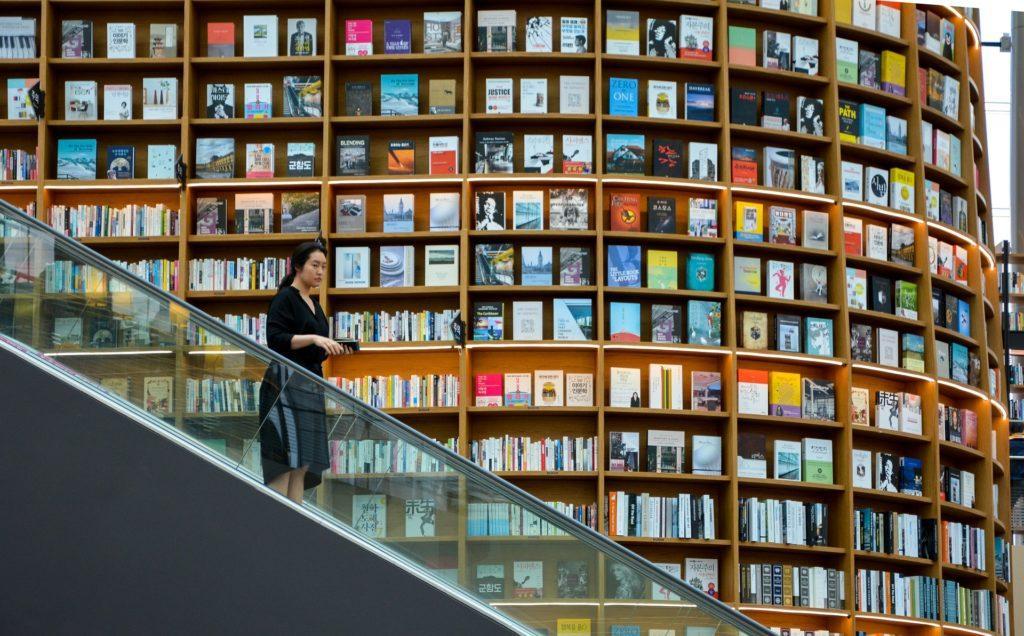 COEX Mall is one of the best places to go for shopaholics and fashionistas and has everything you need in one place. The COEX Mall is part of the COEX complex, run by the Korea International Trade Association, and is adjacent to the COEX Convention & Exhibition Center.
Read More: Seoul's Best Underground Shopping Malls – A Shopaholic's Paradise Under Your Feet
Namdaemun Market
Namdaemun Market is the city's oldest and largest traditional retail market.
This large and busy market has a bit of everything, including clothing, souvenirs, purses, flowers, and all. Namdaemun Market is the place to shop for cheap goods, as well as fresh, local fruits and vegetables. Many stalls are open into the wee hours of the morning.
Read More: 20 Must Eat Korean Street Food in Korea
On the streets, there is a maze of stalls with sellers of all kinds of merchandise at reasonable prices without compromising quality. This is another reason Namdaemun Market is so famous.
Myeongdong
Myeongdong is the epicenter for shopping, restaurants, and street food in Seoul! Seoul's most prominent shopping district offers all the trendy Korean fashion and skincare to take home. There's no other place to shop than Myeongdong in Seoul, where you'll find the variety and everything from internationally recognized brands to unique Korean items.
Read More: Top 4 K-Beauty Consumer Hotspots in Seoul
It is also the best place to shop for famous Korean Cosmetic brands such as Etude House, Skin Food, Laneige, and the face shop, Missha! The place is lively with a variety of family restaurants, fast food, plus Korean, Western, and Japanese dining options.
It is said that you can't claim Seoul visit without visiting Myeongdong!
Read More: K-Beauty Shopping in Seoul – Innovative Flagship Stores with Innovative Experiences
Gwangjang Market
Gwangjang Market is the largest and most famous market for silk, satin, and linen bed sheets. The market attracts both locals and tourists. In Gwangjang Market, there are plenty of food stalls, and it is also the best place to try local delicacy and all sorts of Korean street food.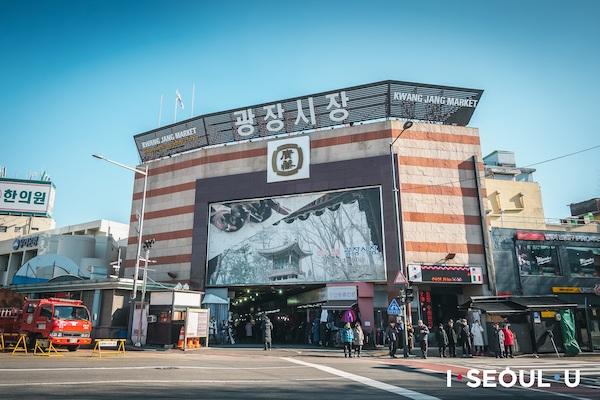 It is also the market for couples planning for their wedding and setting up their new home with home furnishings, wedding presents, traditional Korean attire, hanbok, etc. The market of restaurants & vintage clothing opens all year round.
Samcheongdong Road
One of the many art galleries for art lovers is Samcheongdong Road, one of Seoul's most visited neighborhoods. Artists have set up shops in the form of traditional and modern art museums, galleries, and workshops in charming renovated hanoks, the traditional Korean houses. One of the famed fine art galleries, GAMO Gallery, specializes in contemporary art
From the rooftop cafes at the chic suburb of Samcheongdong, one can Enjoy favorite drinks and watch the sun sets over the beautiful horizon.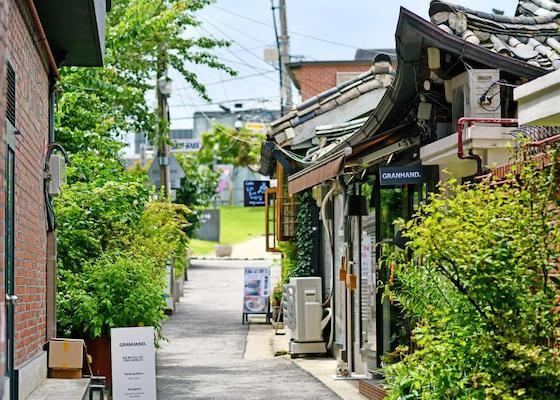 Leeum – Samsung Museum
The Leeum Samsung Museum is one of Seoul's most powerful, prestigious, and famous private art galleries, founded by the Samsung Foundation in 2004. Leeum is a must-visit places in Seoul for anyone interested in art to explore dedicated areas displaying Korean traditional & modern art, international contemporary art, and special exhibitions.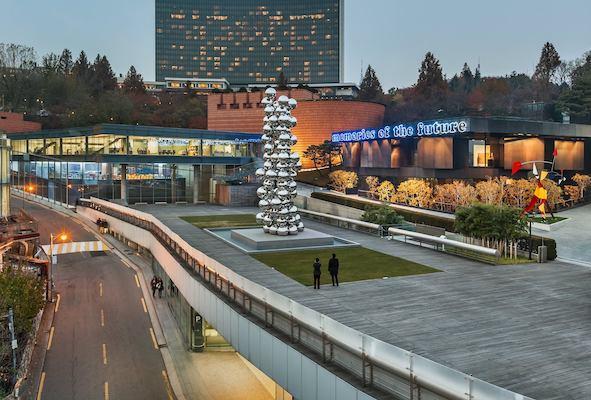 Read More: Top Museums in Seoul, South Korea
It treasures many pieces of art that are designated national treasures by the Korean government. It is one of Seoul's most diverse museums that exhibits a combination of Oriental and Western works from antiques to contemporary works of local and international artists.
The War Memorial of Korea
The War Memorial of Korea is like a war museum opened on the former site of the army headquarters. It is the best place near Seoul to see the history of Korea. Poignant exhibits, War memorabilia, military equipment, fighter planes, tanks, artillery, and naval weapons used in the Korean wars, make it a perfect place to learn about Korea's history of warfare.
Read More: Taegeukgi: The South Korean Flag – A Brief History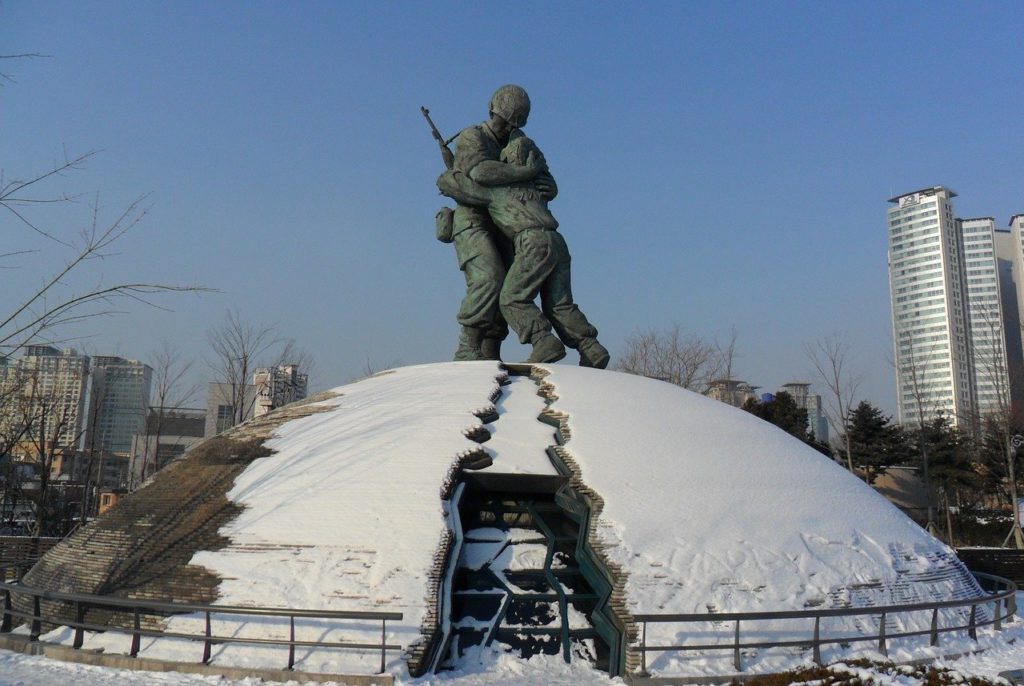 The War Memorial has prehistoric weapons and impressively displays from a different era of Korean history, including a high-tech 3D video about war history. The building and grounds are beautiful and full of war relics.
DDP White Rose Garden
One of the most romantic places to visit in Seoul is the DDP White Rose Garden. This garden was set up to commemorate the nation's 70th year of independence in 2015. The garden has more than 25,000 LEDs that light up at night to reveal a stream of white roses against the darkness.
The view is so beautiful and moving that has become one of the most famous places in Seoul. It is something to be enjoyed with someone you love.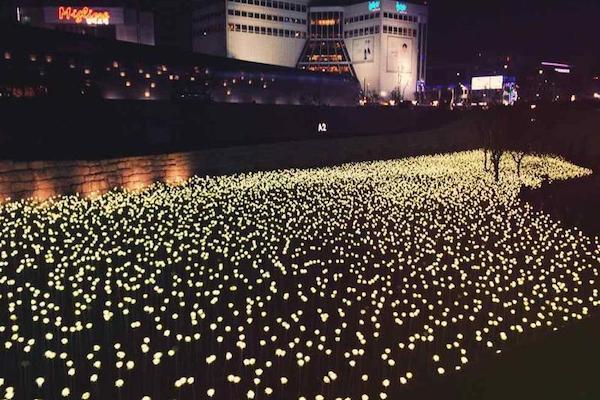 Coffee Hanyakbang
An almost hidden place down a narrow, unmarked alleyway, Coffee Hanyakbang, is a Seoul's Must-Visit for the Coffee Connoisseurs of all ages, for a perfect coffee experience. The decorated shop sells delicious, hand-drip coffee at reasonable prices. The whole place is filled with the aroma of fresh roasting of beans and hand-ground on-site; and offers a perfect cup of tongue-tingling fresh coffee every time.
Read More: Top 10 Korean Coffee Chains to Enjoy in Seoul