Seoul is not just one of the world's most tech advanced countries; it is also the best place to explore K-beauty at its heart and enjoy its shopping in Seoul. You can explore the latest trends that excite the Korean consumers! 
The best way to explore a new place is to go straight to the locals. And the best way to explore Seoul is by going to K-beauty hotspots because Seoul, at its heart, is the world's sheet mask capital. 
Seoul is one of the trendiest cities in Asia, and there is something to do all year round, no matter your interests. The country is well known for its healthy Korean food and, of course, the K-beauty boom. There are many flagship stores in Seoul which are unique and worth visiting. And after a visit, we are sure you'll wanna shop and have your fill of the magnificence of K-beauty.
The idea behind K-beauty is to be practical yet effective. K-beauty products are formulated with the philosophy that everything you put on your face matters. It's no surprise that these K-beauty products are so appealing to consumers all over the world.
Among the bustling shopping streets of Seoul, here are some of the most exciting markets to explore if you are a K-beauty fan. And these are some of the best places to enjoy shopping in Seoul of you are looking for some K-beauty products.
Garosu-gil Road
It's a place packed with K-beauty shops that are both fun and sensational. Testing and purchasing cosmetics is a must when you visit Garosu-gil! There are many designer shops, boutiques, fusion restaurants, cafés, and nightclubs.
Garosu-gil road in Sinsadong, Gangnam is like Soho of Seoul. The 700-meter long boulevard is known for its tree-lined streets and a unique bohemian-chic vibe. It's perfect for an evening stroll in autumn as the golden ginkgo leaves infuse the area with an incredible sense of warmth and nostalgia. Compared to the hustle-bustle of crowded shopping districts like Myeongdon, Garosu-gil offers a welcome change of pace. But, don't worry, it is still a perfect place for trend-spotting.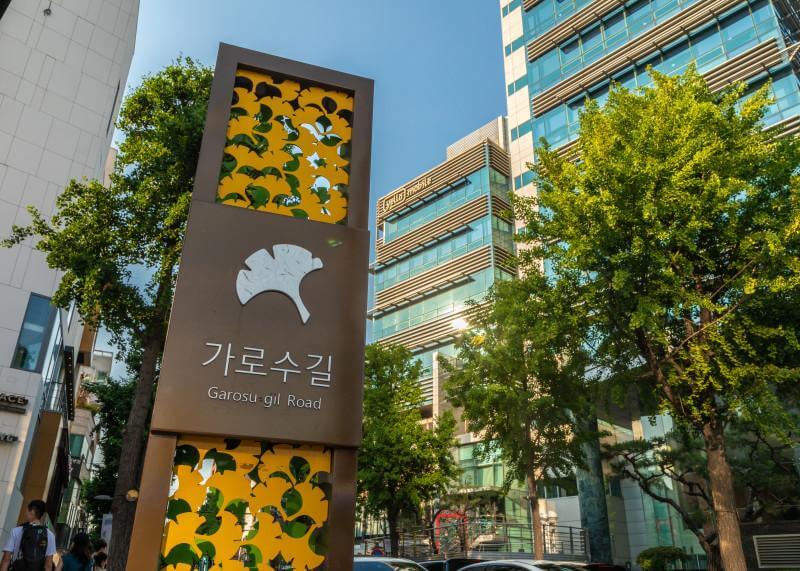 You can also explore exhibitions with artworks, uniquely themed photo zones, makeup services that are on point with the latest trends, and even spa to help you take a load off! Don't miss out on eSpoir Market in Garosu-gil.
It is easy to spend a whole day browsing the stores in Garosu-gil. Many clothing boutiques just scream "K-fashion", cute cafés, and many other trendy shops. Even if you don't purchase anything, window shopping is also fun! 
Myeong-dong Shopping Street
Myeong-dong is Seoul's shopping mecca. It's not just a shopping destination but also a hub of commerce, culture, and banking. For shoppers, there is a mixture of street stalls as well as retail outlets selling just about everything. And the best part, even the high-end products are available at competitive prices!
You can find lots of shops that cater to K-beauty, skincare, women's wear, men's wear, souvenirs, etc. There are delicious BBQs and grills, along with plenty of tempting Korean street food and the sweetest tasting Korean strawberries. Some of the must-visit stores in Myeong-dong include Olive Young, LOHBS, and lalavla.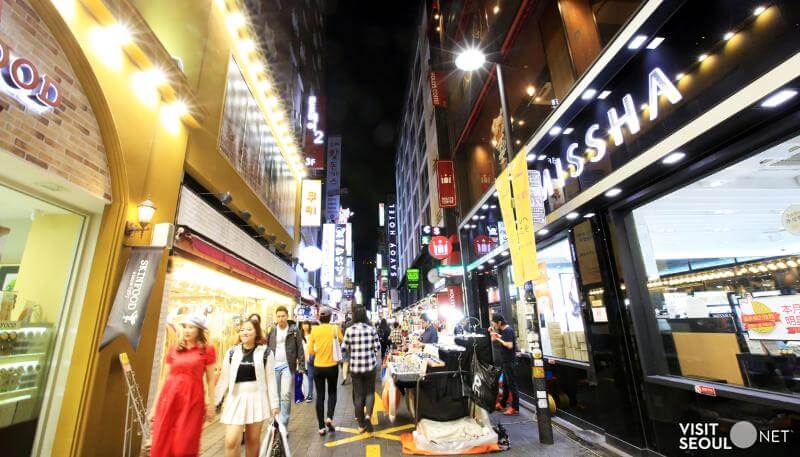 Your trip to Seoul will be incomplete unless you spend time in Myeong-dong – for items well worth your money and enjoying food. Part of Myeong-dong's popularity is because of the relatively affordable prices of everything as compared to other shopping destinations, Apgujeong-dong and Cheongdam-dong. 
Samcheong-dong
It is the ultra-hip hillside neighborhood that draws visitors with its galleries, boutiques, and a slew of Instagram-worthy cafés. Spanning from the Gyeongbokgung Palace to Samcheong Tunnel, Samcheong-dong manages to straddle its hip and contemporary identity with the traditional Korean architecture.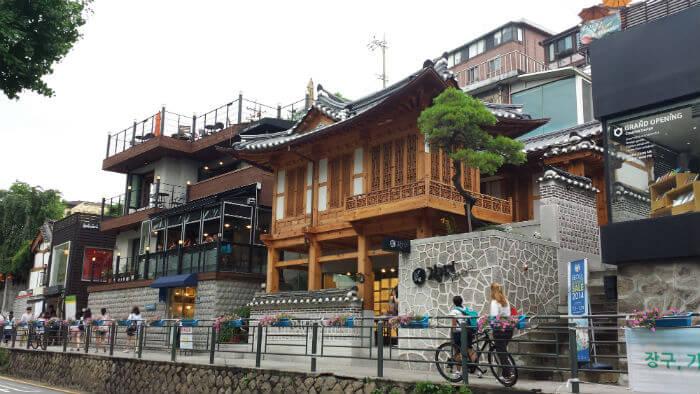 It is one of the most culturally fascinating places in Seoul and a great spot to load up on K-beauty goodies. It may not be a part of mainstream Seoul itinerary for K-beauty, but stores like LYAnature and Moonshot are certainly K-beauty havens.
Samcheongdong-gil Road is also a shooting location for many different K-dramas, including Winter Sonata, Goblin, and many more. 
EWHA Women's University
It is one of the most popular shopping areas in Seoul and is also known as EWHA Women's University Fashion Street. As the primary consumers are students, you will find that offerings here are trendy and affordable.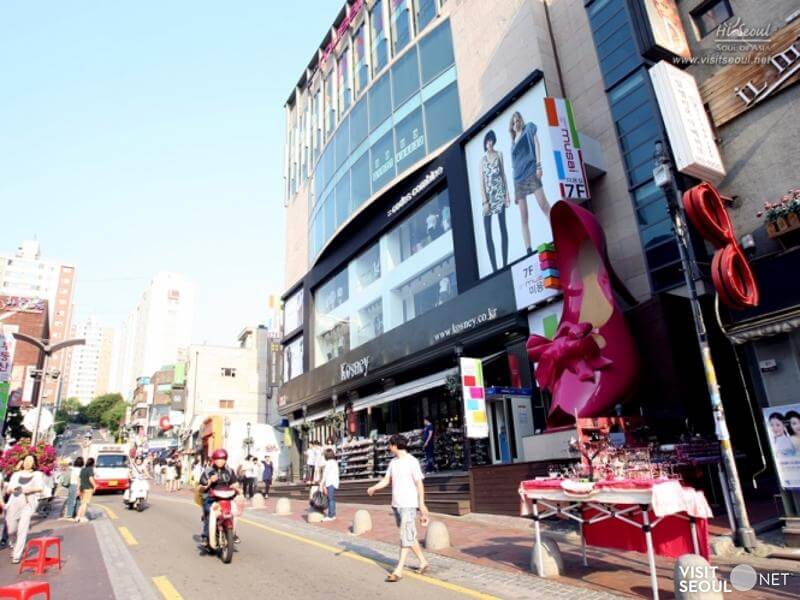 You'll be spoilt for choice with the seemingly infinite ongoing sales on both major fashion and beauty brands like The Face Shop and Innisfree. You shouldn't miss out on checking out Holika Holika store for the best K-beauty shopping exciting deals. 
These are some of the K-beauty hotspots in Seoul where you can enjoy shopping at some great prices. You won't be going broke with all the exciting deals you will be able to get your hands on!
P.S. Quick tip: Bring your passport along with you while shopping in Seoul! Most stores will deduct the taxes on the spot, so you won't have to bother with tax returns at the airport.
Also check out other Seoul activities here.
Image Credit: Seoul Tourism Organization