South Korea is one of the most well-connected countries in the world. It has the highest average internet connection speed worldwide and an internet penetration rate of roughly 95.1 percent in 2017. You can find free Wi-Fi anywhere and everywhere in Seoul. From its infrastructure to culture, South Korea embraces technology like nowhere else. But, some times, you just need to take a break and find peace for which you will need these sanctuaries of Seoul!
On average, smartphone users are playing games, tweeting, Instagramming, or chatting for more than four hours a day. Hoping to bring back some balance, and stop your brains from turning into mush by staring at your phone for 8 hours a day, Seoul has created cultural spaces. To bring back focus to cultural areas, the government has created quiet havens and sanctuaries around Seoul. These complement an already massive roster of attractions and museums impressive enough to persuade travelers to let go of their phones for a while.
Here are a few of our favorites to disconnect from our phones and deep dive into Korean culture!
Starfield Library
The dramatic Starfield Library sits inside the Starfield COEX Underground Mall, the world's largest underground shopping mall. It covers a sprawling 2,800 square meters of area and has three giant over 40 feet tall bookshelves. They are packed with approximately 50,000 books and magazines.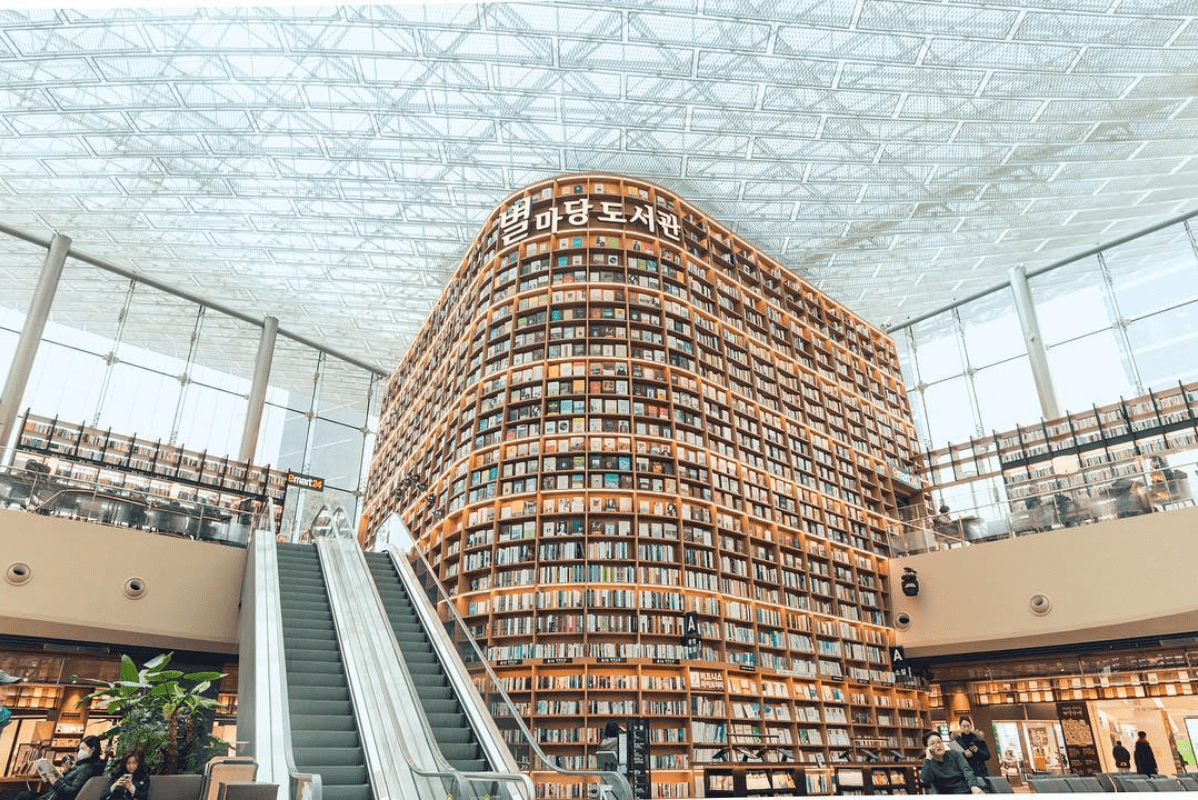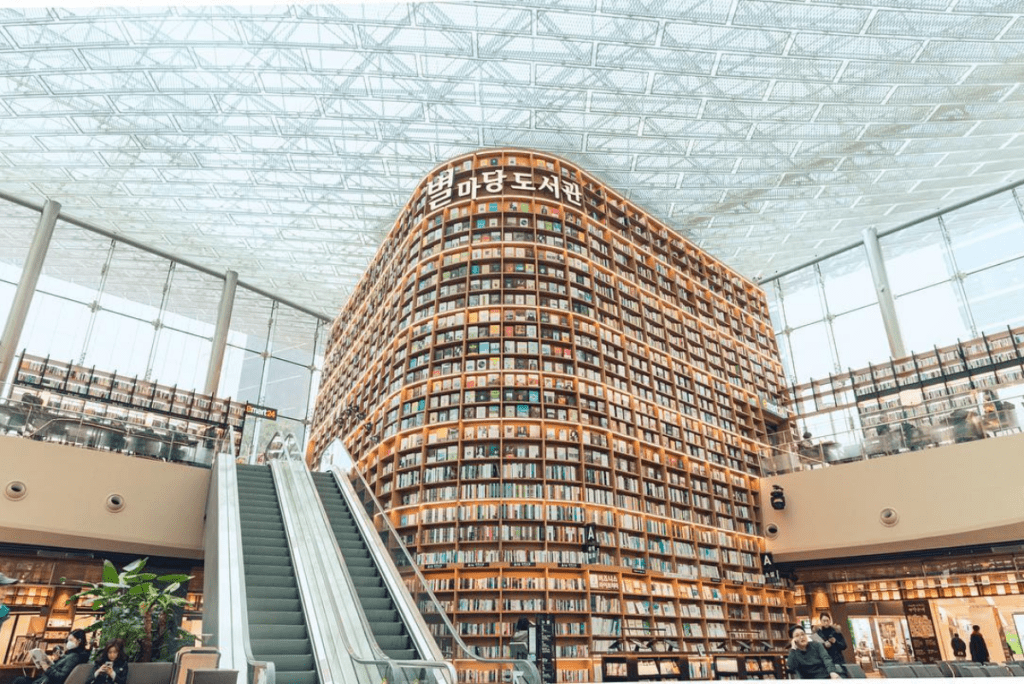 Not only does Starfield Library provide comfortable reading space to its visitors, but it also offers a variety of monthly cultural events and performances with different themes daily.
Address: Starfield Library, Starfield COEX Mall, Yeongdong-daero, Gangnam-gu, Seoul
National Museum of Korea
Since its original opening in 1945, the National Museum of Korea has moved to various locations. You can find the museum in the Yongsan Family Park, the geographic heart of Seoul. It houses more than 220,000 pieces of art and relics in total, some 13,000 of which are on display at any given time. The best way to tackle this behemoth? Tackle one museum floor at a time to enjoy this sanctuary of Seoul! 
Address: National Museum of Korea, Yongsan-dong 6-ga 168-6 (Seobinggo-ro 137), Yongsan-gu
War Memorial of Korea
With a 5,000-year history, Korea has certainly seen its share of wars, and that's precisely why the War Memorial of Korea has an extensive array of stories and artifacts. The museum is located on the old site of army headquarters, and it features two main exhibitions – indoor exhibitions and outdoor exhibitions. It has become one of the most sought after sanctuaries of Seoul for some peace and quiet.
The indoor exhibition includes a Memorial Hall, War Room featuring Korean weapons and armor, and halls dedicated to the Korean War of 1950.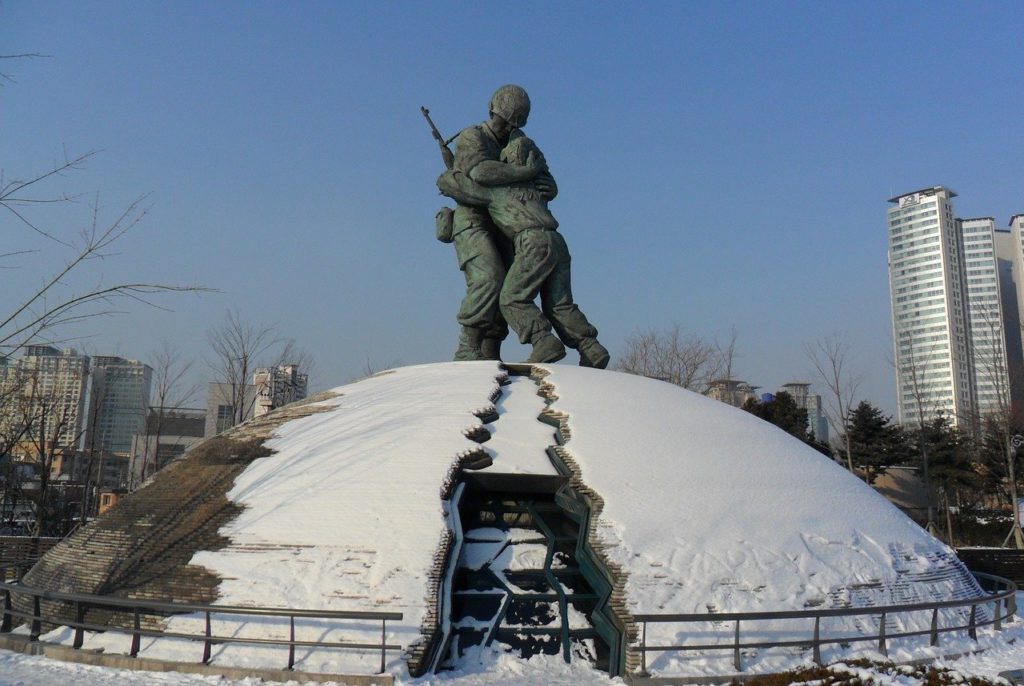 The outdoor exhibition features restored tanks, submarines, aircraft, and artillery that were used in World War II, the Korean War, and the Vietnam War. But more than just standing right next to these mega machines, you can actually get inside them!
Address: War Memorial of Korea, 29 Itaewon-ro, Namyeong-dong, Yongsan-gu, Seoul
Cheonggyecheon Stream
Seoul's Cheonggyecheon Stream was covered with concrete in 1958, then completely buried under a highway, which was completed in 1976. In 2003, the elevated highway was removed to restore the stream to its present form today. It has become a popular sanctuary for Seoulites eager for a break from the asphalt world that often surrounds them.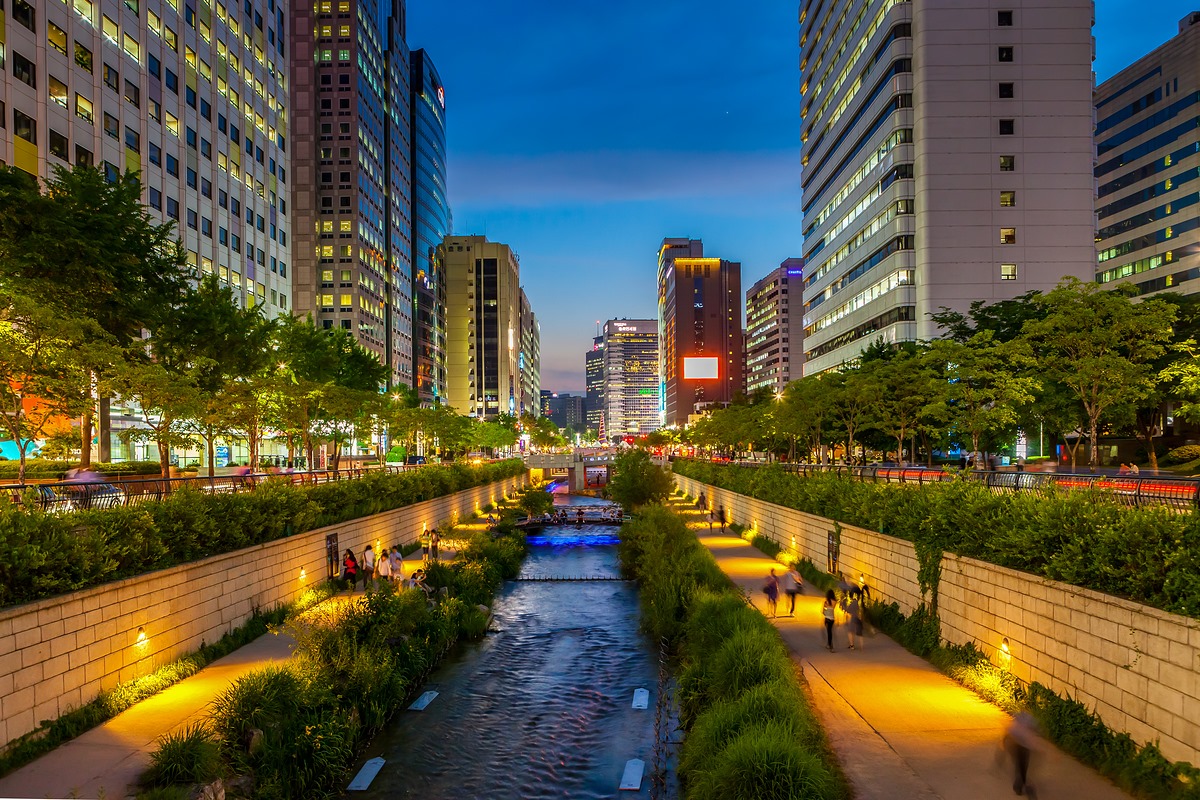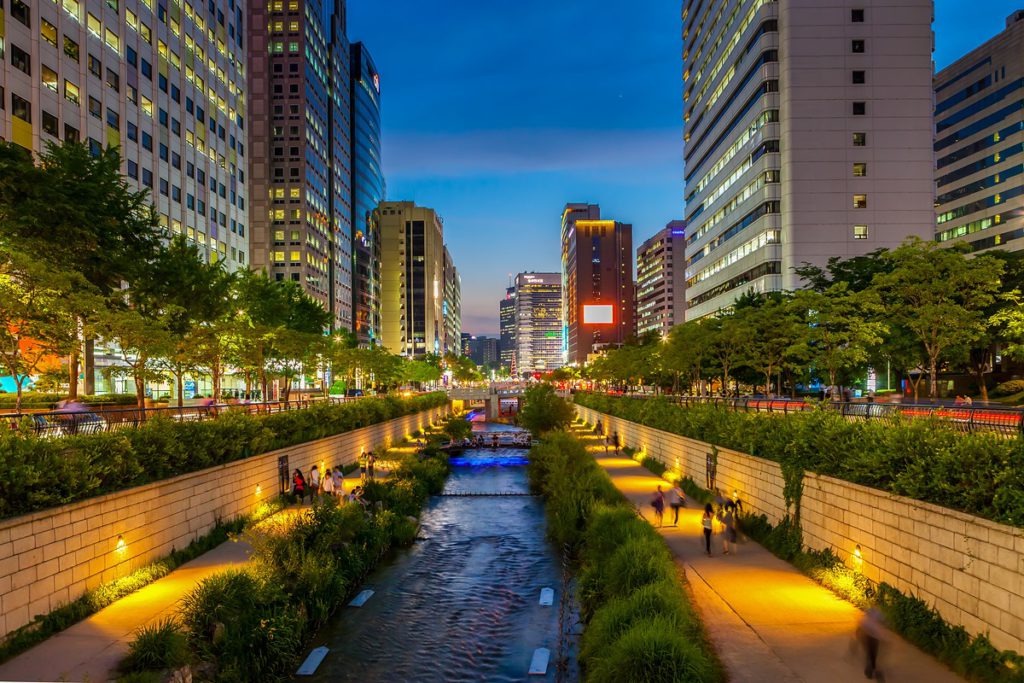 The area is vast – with waterfalls, stone bridges, vegetation, and flowerbeds. It's a welcome respite for office workers, tourists, and students. At night, the park transforms into a romantic venue with colorful beams of light from waterfalls and bridges. Various performances and cultural events are hosted here as well.
Read more: Rediscover the Joy of Reading – 6 Cool Libraries & Bookstores in Seoul
Let us know in the comments below if you have enjoyed any of these sanctuaries of Seoul!
Don't forget to check out these other South Korea travel posts: