Take a break from the usual walking tours in South Korea and explore the beautiful country by rail bike, a unique activity that uses rail tracks and bikes.
A rail bike is a two-, three-, or four-seater cycle with adapters on the wheels that allow it to go along unused rails. Rail bikes may include a roof to protect passengers from the rain. No helmets or other equipment are required, though some trips allow you to add VR goggles to improve your rail bike experience. Aside from burning calories while pedaling, you'll be rewarded with breathtaking views of mountains, rivers, and hills.
Instead of a conventional walking tour, experience South Korea by rail bikes, a new tourism activity that combines bikes and rails to explore natural landscapes. Join South Korea's expanding community of rail bike enthusiasts as you go through the breathtaking forest, rivers, and mountain scenery.
This activity is typically available all year; expect cherry blossoms in the spring, brilliant blue sky in the summer, vibrant leaves in the fall, and a winter wonderland throughout the 'ber' months. Spring (April to June) and autumn (September to November) are ideal times to visit. Fill your surroundings with a rainbow of hues and take advantage of the warmer weather.
Rail Bike is a hugely popular activity, and tickets can sell out days in advance. And it is advisable to get your tickets booked in advance. Each destination is different, but be prepared to spend around 10,000 to 15,000 Won per person and the ride to last between 20 and 45 minutes.
Famous and Major Places You Can Rail Bike
Mungyeong Rail Bike, North Gyeongsang Province
North Gyeongsang Province, South Korea's eastern province, is a great place to get away from the hustle and bustle of Seoul. Try the Mungyeong Rail Bike, the country's first rail bike recreational facility. It travels over coal train tracks that are almost 20 years old.
Take in the pastoral scenery of JinnamGyobanMountain. Surround yourself with as much greenery as the eye can perceive. Take in the fresh air as you go through deep valleys and past a historic coal mining community. Depending on your cycling speed, it could take you an hour or so.
The Ko Bus will take you from Seoul to Mungyeong. It will cost between $17.00 and $23.00 and last 2 hours and 10 minutes.
Gimhae Nakdonggang River Rail Bike, Busan
Take the GimhaeNakdonggang River Rail Bike if you're in Busan. Enjoy the three-kilometer ride along the beautiful Nakdonggang River. Pass by a rustic bridge and a wine cave where you can try 'bokbunja-ju,' a delicious wine made from wild raspberries. Take a bottle or two home as a one-of-a-kind souvenir.
If you take the Busan Day Tour, you can enjoy amazing coastal views at Songdo Skywalk or wander among the colorful dwellings of Gamcheon Culture Village in the mountains.
The KTX can take you from Seoul Station to Busan Station. It will cost between $60.00 and $130.00 and last 2 hours and 15 minutes.
Gangchon Rail Bike
Gangchon Rail Bike, located just over an hour from Seoul, is perhaps South Korea's best (and most famous) rail bike park, and it provides for an awesome pastime no matter the season!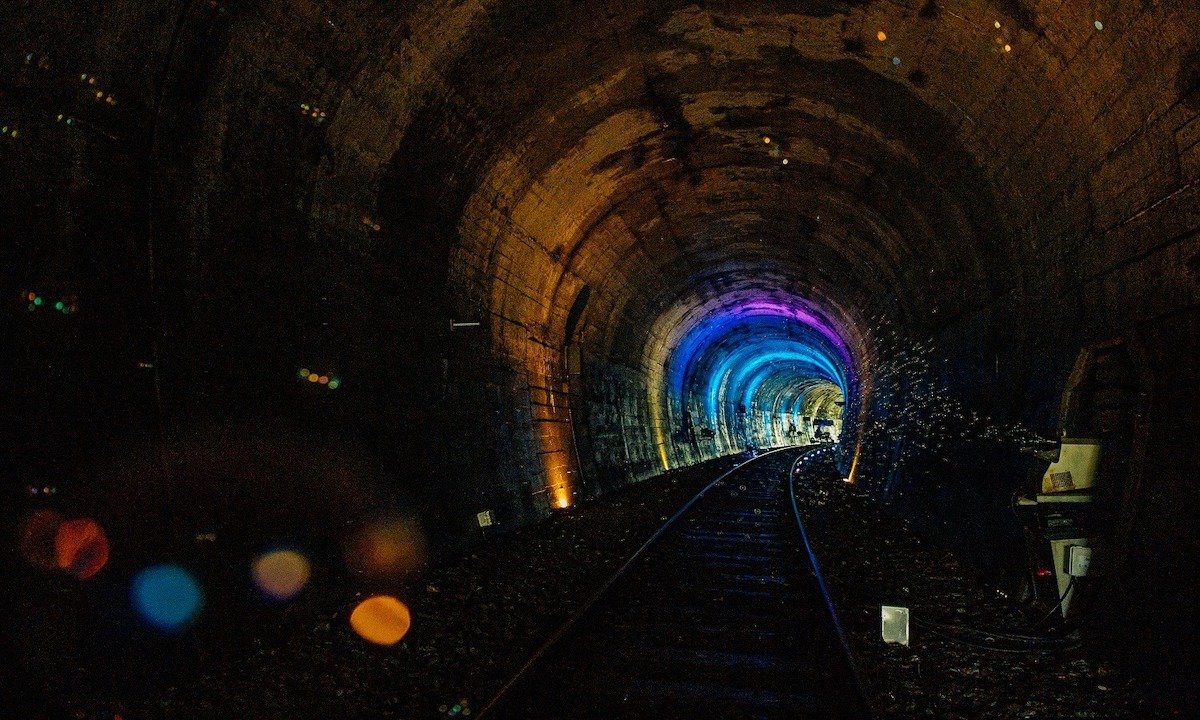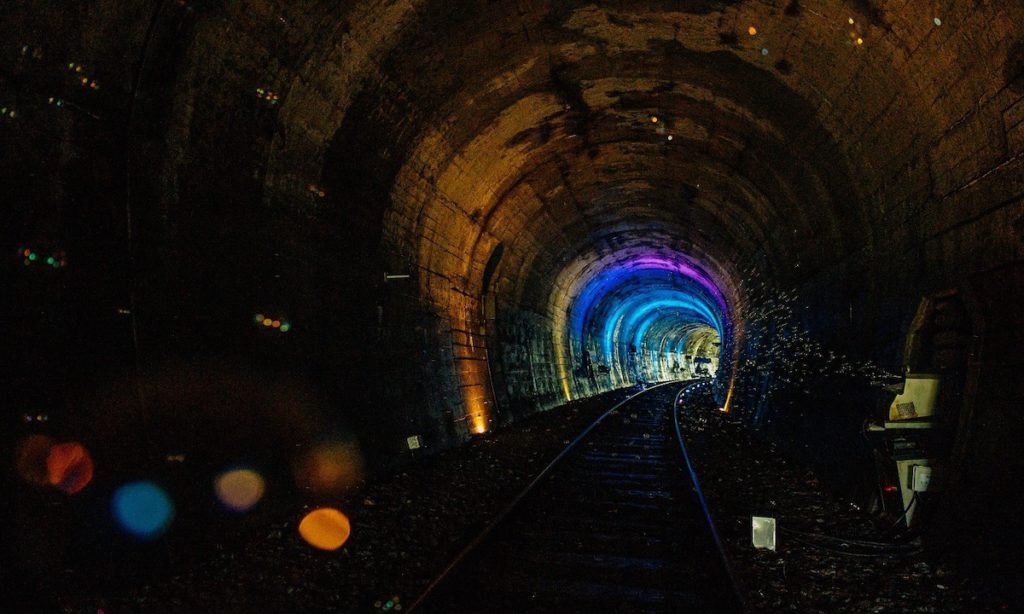 It was actually a fully operational train line until 2010 when it was turned into the well-known Gangchon Rail Bike Park. It's a popular attraction that gives guests a unique and enjoyable way to experience the gorgeous Korean countryside.
The 40-minute track winds past rice paddies, rivers, and mountains, offering picture-perfect scenery along the way. It is preferable to visit in the spring or autumn when the weather is neither hot nor cold.
This trail includes themed tunnels. You begin with the "Bubble Tunnel," which is surrounded by bubbles and cute, pleasant music.
The "Party Tunnel" follows, complete with strobe lights and disco music.
The Gangchon Rail Bike also includes a "Love Tunnel" with appropriate music and illumination for all the romantics out there.
The final stretch concludes with a "VR Tunnel" where you can shoot mythical monsters and villains!
The Gangchon Rail Bike course concludes with a rest area where you can purchase refreshments and snacks.
You board the "Romantic Train" from here. It's a quick 15-minute train journey down the Bukhangang River, and it's an excellent, calm way to end your Gangchon Rail Bike adventure.
You will arrive at the Old Gangchon Station, which is no longer operational; do not mistake it for the official Gangchon Station, which is also nearby.
You can take a free shuttle bus back to Gimyujeong Station from Old Gangchon Station.
This trail's tickets must be ordered at least a week in advance, as they sell out quickly!
Following Rail Bikes Are Organized By Provinces in Korea:
There are many more rail bike experiences to be had all over South Korea, depending on where you choose to go. Here are the contact details for them.
Chungcheongnam-do
Gangwon-do
Gyeonggi-do
Gyeongsangbuk-do
Jeollanam-do
6,550 total views, 5 views today