Korean festivals are mainly based on the country's rich culture, agricultural rituals, and myths. And despite the country's modernization, these festivals are the way to learn about its rich history, culture, and unique traditions. Furthermore, South Korea has diverse festivals that range from celebrating the yearly harvest to traditional ceramics. There is always some excitement going on all year round!
There is no doubt that festivals are another thing that Koreans do well, just like super popular K-pop music, K-drama series and movies, and delicious mouth-watering cuisine.
Jeju Fire Festival
The annual Jeju Fire Festival celebrates locals praying for a good harvest and good health. You can experience and enjoy the Jeju Fire festival in the month of May. The festival is organized in the beautiful natural surroundings of the village of Bongseong-ri, Ayeol-eup, on Jeju Island.
The Jeju Fire Festival is open to all, and there are folk games and hands-on programs for people to enjoy. The festival originated from Jeju's traditional farming custom of burning rice fields and vegetable gardens in early spring to exterminate pests. By burning the fields, the cows can feed on nutrient-rich grass as well as ease cultivation. You can check out more details about the festival on the site www.jejusi.go.kr/buriburi/main.do.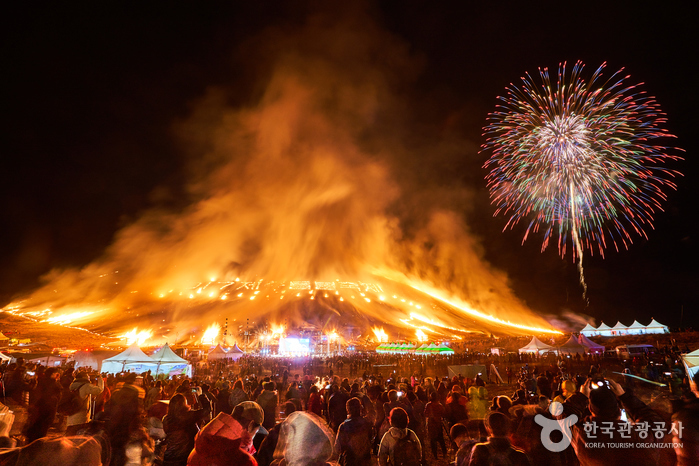 Seokchonhosu Lake Cherry Blossom Festival
Seokchonhosu Lake Cherry Blossom Festival is an annual event at the Seokchonhosu Lake area, Seoul. The event usually takes place between early to mid-April, when cherry blossoms beautifully decorate the city.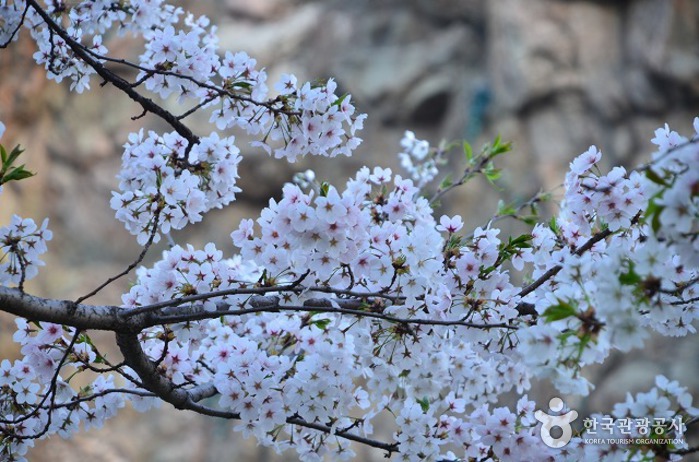 A variety of performances, exhibitions, and hands-on activities also take place during the festival period. The Korean festival also features a concert, a piano performance, singing contests, and many more activity booths. You can check the details of the festival on the website http://culture.songpa.go.kr/.
Jindo Miracle Sea Road Festival
The event celebrates a natural phenomenon in which the Jindo Sea opens up to expose a 1.8 mile-long stretch of sand that connects two of the country's islands. You can enjoy leisurely walks from Jindo Island to Modo Island, digging for clams and taking plenty of selfies. You can walk along the seafloor and become a part of this phenomenon with thousands of other visitors in the month of April usually.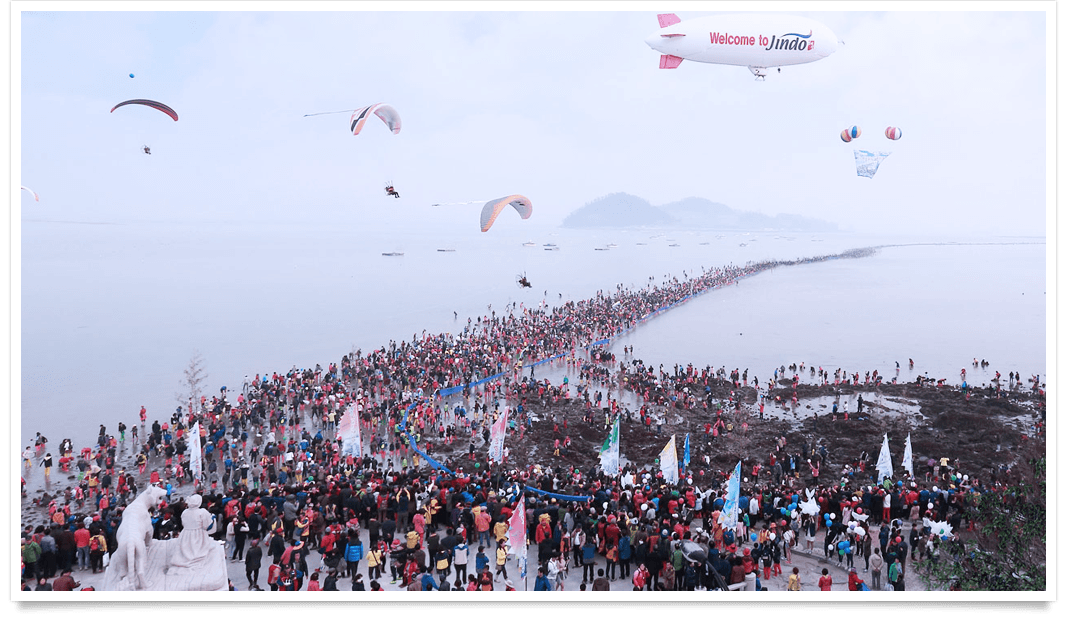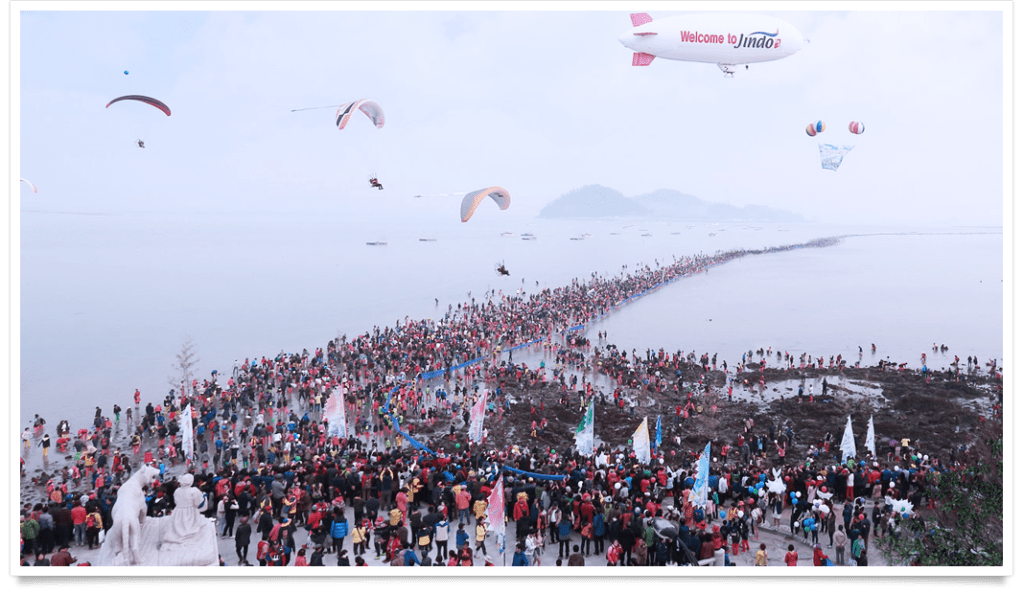 The pathway only appears for approximately an hour during extremely low tides, and everyone can enjoy the festival without any age restrictions. For more information about the festival, visit tour.jindo.go.kr.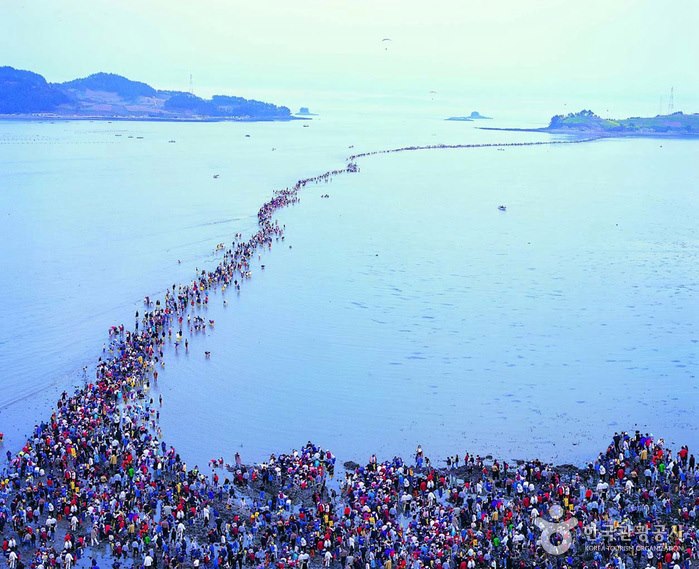 Taean Tulip Festival
It is a picturesque event that everyone enjoys, including locals and tourists. Beautiful tulips are blooming everywhere in vibrant colors. The venue has multiple sections different themes and decorations. Visitors can enjoy the sight of blossoming tulips against creative and fun backdrops. It also makes a perfect spot for your next Instagram favorite. 
This is another one of the Korean festivals that is revolves around gorgeous flowers. It is open to visitors of all ages and it usually runs from mid April to mid May. The Taean Tulip Festival happpens at the Korea Flower Park in Taean-gun, South Chungcheong Province. You can get more information about the festival at the event's site www.koreaflowerpark.com.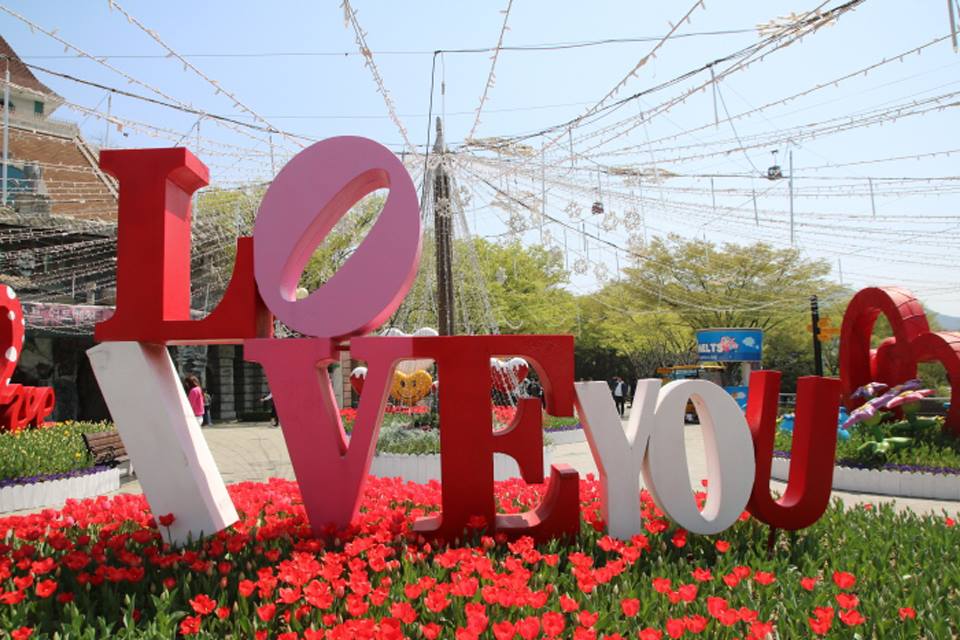 Mungyeong Traditional Chasabal Festival
Mungyeong Traditional Chasabal Festival is usually held in the month of May at Mungyeongsaejae Open Set Studio in Mungyeong city, North Gyeongsang Province, a two-hour drive from Seoul. The city is quite famous for its traditional ceramic works. It is one of the many Korean festivals that has become a signature festival in the area since its first launch in 1999.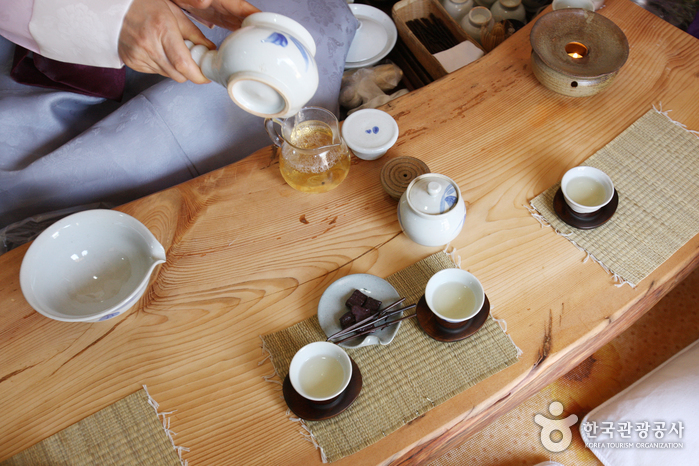 In this Korean festival, visitors can purchase a variety of ceramic products, join in activities such as traditional tea ceremony and even pottery making, which is operated by local artisans. For more information about the festival, you can visit www.sabal21.com.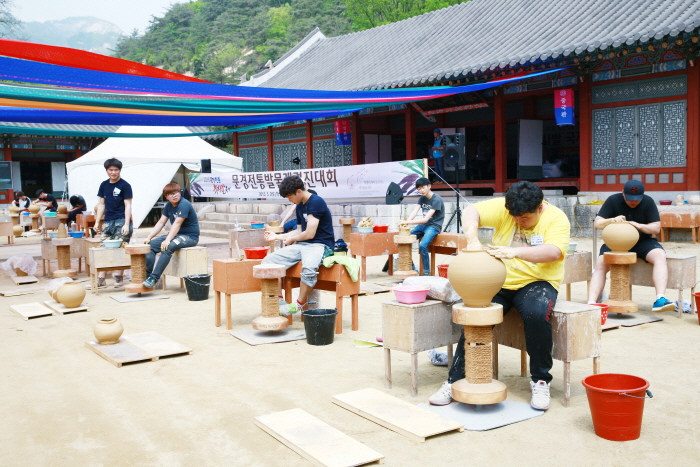 Check out other intersesting reads from KoreaTravelPost: