Winter is setting in gradually, and Korea is definitely one of the best places to experience the cooling effect. Korea serves as the playground for the Siberian winds during the winters. Not only is Korea famous for its natural beauty and weather in winters but also the Korean winter food. Korean cuisines have some delicacies specially designed for the foodies to enjoy during the season of snow.
Here is a list of the best Korean food options that can keep you warm during these freezing hours. 
Warm yourself up this winter season with the best Korean food
#1 Jjimdalk (Korean braised chicken)
This delicacy is specially curated with love in Korea for the winters. It is made up of sweet potatoes, chunks of chicken, pepper, and sweet potato noodles cooked in some thick brown sauce. The Andong's special Jjim Dalk has a secret ingredient, though, rumored to be Coca-Cola in reality. It is one of the most special ones from the Korean Food Culture.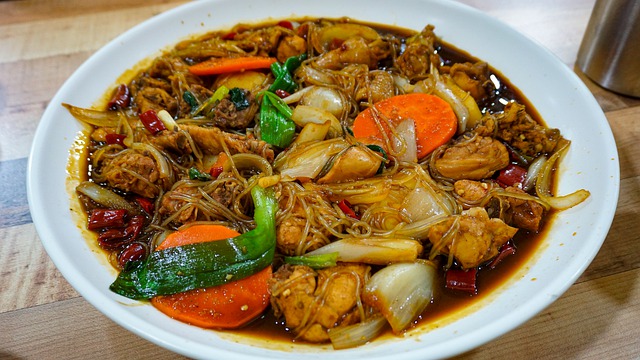 #2 Galbi Jjim
It is one of the many comfort food options from the yummy Korean food menu. Cooked with slowly braised ribs with potatoes and chunky carrots, it is available in most restaurants in two versions- the spicy and the classic one. It can make a very filling and hearty meal in winters.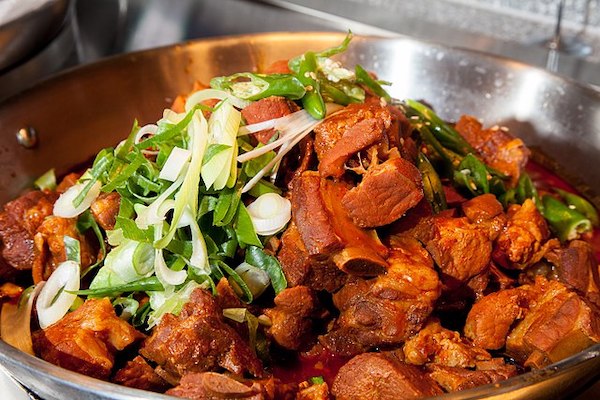 #3 Patjuk (Red bean porridge)
Patjuk resembles oatmeal or wheat cream and makes a good breakfast meal. It is a rice porridge, and its preparation is somewhat similar to Risotto.
A red bean version of the same dish is also cooked on Dongjinal that is 22nd December, to keep up with the mythology that says red beans keep ghosts away.
It can be the perfect pick for you if you wish to grab a quick bite of the Best Korean food items.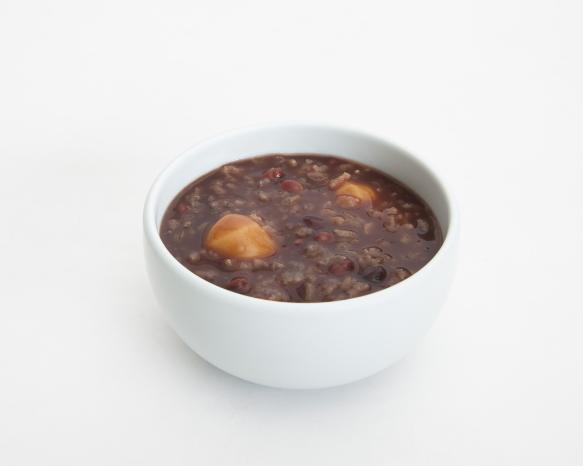 #4 Kimchi Jjigae (Korean stew)
Kimchi Jjigae is all about a steaming hot bowl made up of pork and rustic tofu. It can compete with macaroni, green peas, and cheese easily. That is because this is the most comfortable food option that Korean cuisines have to offer.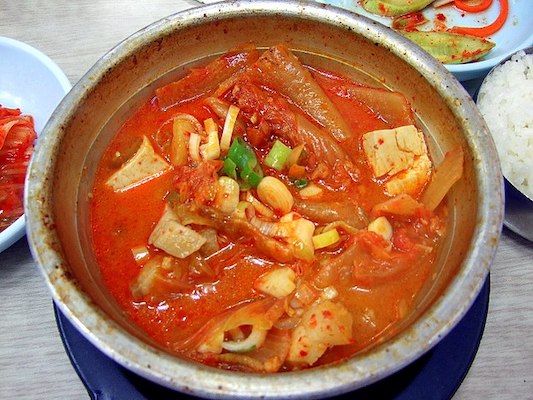 #5 Naengi
Naengi is known as "Shepherd's Purse" in English. It is available in all the other supermarkets and has a smoky taste that reminds us of cozy fireplaces. This magic herb is definitely a good choice for winters. It is one of the most unique but winter-friendly dishes from Korean Cuisine.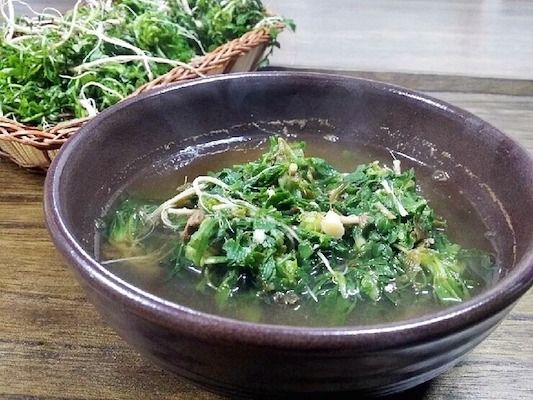 #6 Galbi Tang
If the chilling winds get you down and you feel a bit sick, then here's the perfect Korean food option for you during winter. Grab a bowl of white beef soup, also known as Galbi Tang. 
If you have caught a bit of cold, then this is just what you need to fix your runny nose- a bland yet tasty mixture of salt, black pepper, and a therapeutic broth.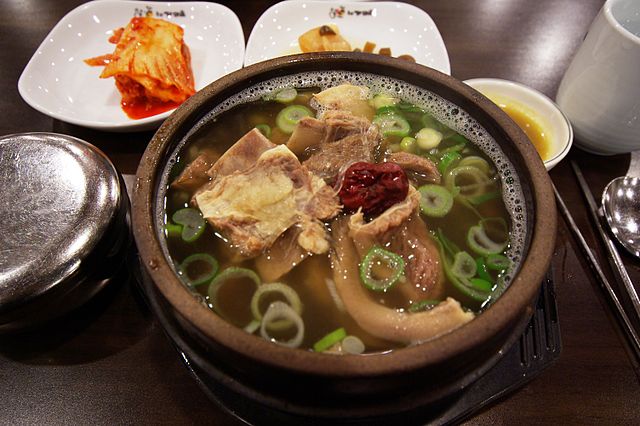 #7 Wood fire-roasted sweet potatoes
It is one of the topmost traditional Korean dishes that you must not miss out on when in Korea. Sweet potatoes heated under coal with some Kimchi on top is just the right combination for you to taste a bit of country Korea.
Sweet potatoes with a bit of smokey taste are something that we all want to grab a bite of in the middle of some quickly falling temperature. 
#8 Winter Kimchi
Korea is the place to grab a bite of Winter Kimchi. It is the right mix of leafy greens, oceans, and fruity flavors, and all of these can be found together only in Korea and that too in winters.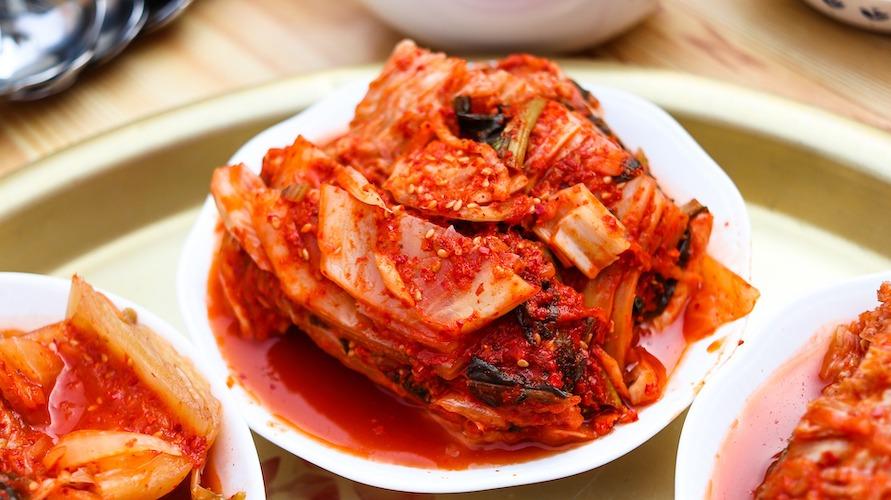 #9 Dolsot bibimbap
It is the winter version of Korea's most famous delicacy, bibimbap. It is specifically heated and mixed up to serve the cooling temperature. A delicious egg fried rice with loads of healthy veggies and, of course, eggs is the right way to sum up this dish in simple words.
To get the most authentic bibimbap in Korea, you can go to the many restaurants available all over that are famous for their bibimbap itself.  It is one of the best staple Korean food without a flick of doubt.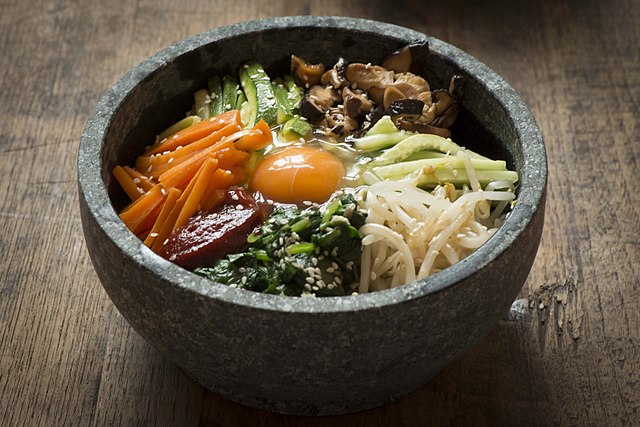 #10 Winter special Korean street food
Street food is available throughout the year in Korean streets, but winters are perfect for savoring the best of them. One of the most mentionable winter snacks from the streets of Korea is indeed Hotteok. It is basically dough stuffed with nuts and brown sugar. A deep-fried delicacy from Korea that is basically a winter favorite because it is a dash of sweetness. 
There's also Bungeoppang, a dish filled with sweetened red beans and everyone's dear choux cream. This Korean street food is crunchy on the outside and soft like custard on the inside.
Korea has much more to offer when it comes to street food, and the list includes deli Manjoo, egg bread, waffle pies, sundae mixed with tteokbokki sauce, hot broth, and many many more.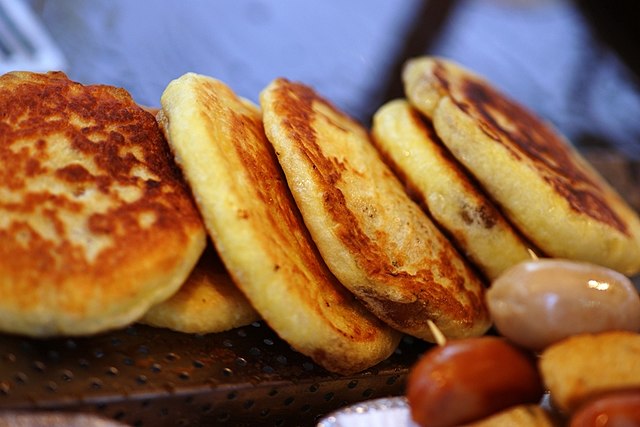 These are some of the best ones from the unique Korean Cuisine that you must try during your next visit to Korea. Korean food culture is really very different from the rest of the world, and that is precisely why you must not miss out on these unique dishes.
There are also versions of modern Korean food and Americanized Korean food dishes available in the market but, to feel the right vibe of traditional Korean food, you must taste these dishes when in Korea.
In this list, you will find the very best food to eat in South Korea.
Check out other interesting articles from KoreaTravelPost: