Jeju Island is known as the 'Hawaii of Korea.' It is the largest off-shore island of the Korean peninsula. The island is best known for its volcanic landmarks, multiple waterfalls, white sand beaches, and other natural wonders. All these places make the Jeju Island feel like a piece of heaven on Earth.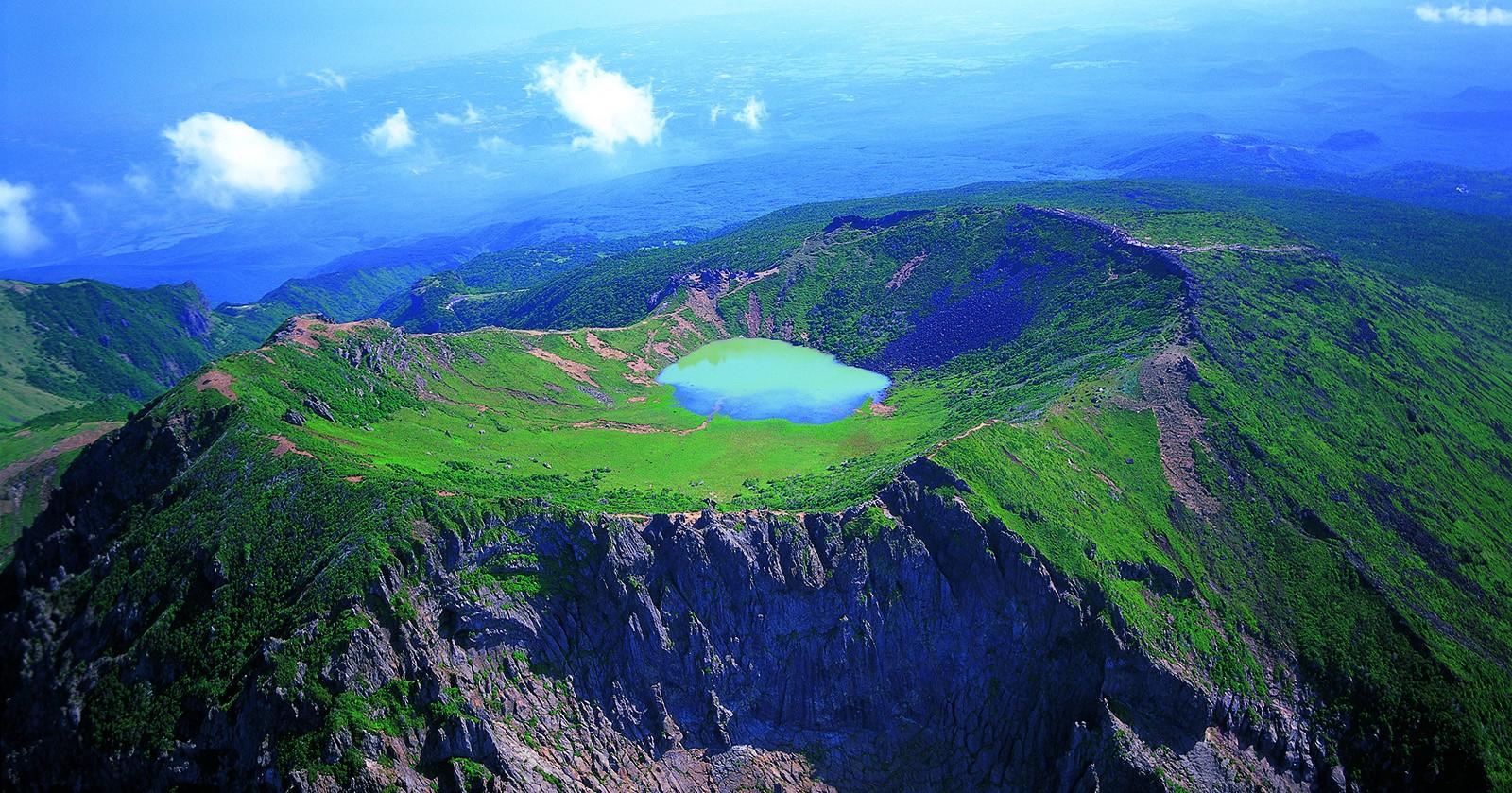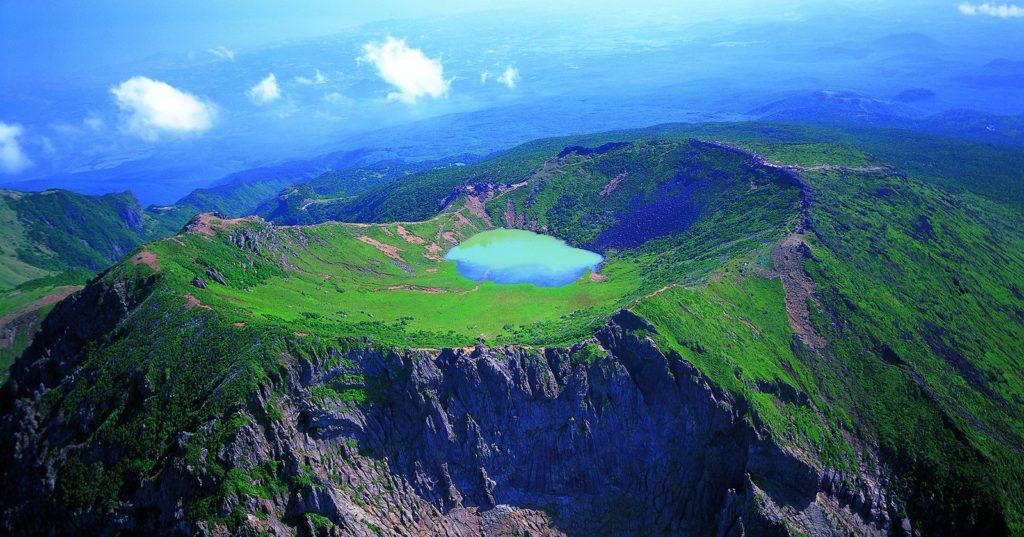 It is recognized as a UNESCO natural heritage site. The island is famous not only for its natural sites but also for black pork if you are a meat-eater. 
It has something for every kind of tourist. If you are active, then you can hike up South Korea's highest mountain, Halla-san, or if you want a relaxed trip, you can chill near the beachside. For a less demanding nature-filled trip, you can wander the trails of Jeju Olle Trails. If you are a solo woman traveller, you can read more about travelling to Jeju here.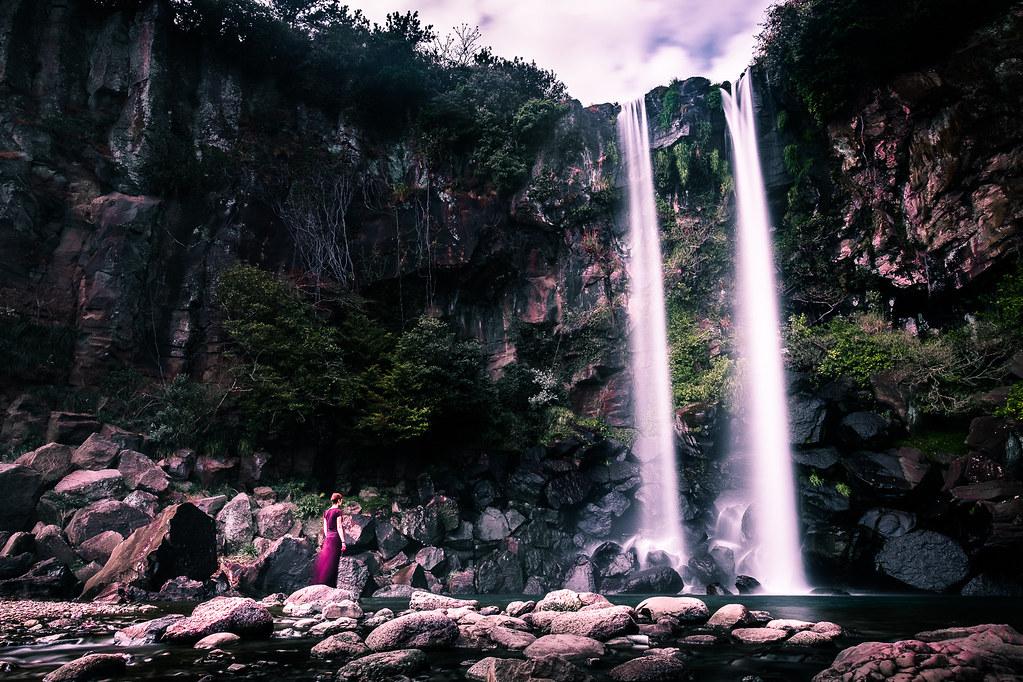 About Jeju Island
There is a beautiful volcano right in the middle of the island. During spring, it gets covered in colorful cherry blossoms, and in winters, it looks sublime covered in snow.
Everything on the island is sort of tailormade for travelers, be it natural or human-made. There are many tourist destinations like the Teddy Bear Museum, Ripley's Believe It Or Not, Osulloc Tea Garden, and many more. All of these are unique and different, but the natural beauty of Jeju Island is simply unparalleled.
Halla-san
It is the highest peak in South Korea. Halla-san is the dormant volcano that has fundamentally shaped the Jeju Island. This volcano is located in the middle of the Mt. Halla National Park, which has miles and miles of trails for explorers to enjoy. There are mainly five distinct trails that initiate from the Mt. Halla in the middle. You can enjoy the magnificent foliage and awesome rock formations on this 9 km hike.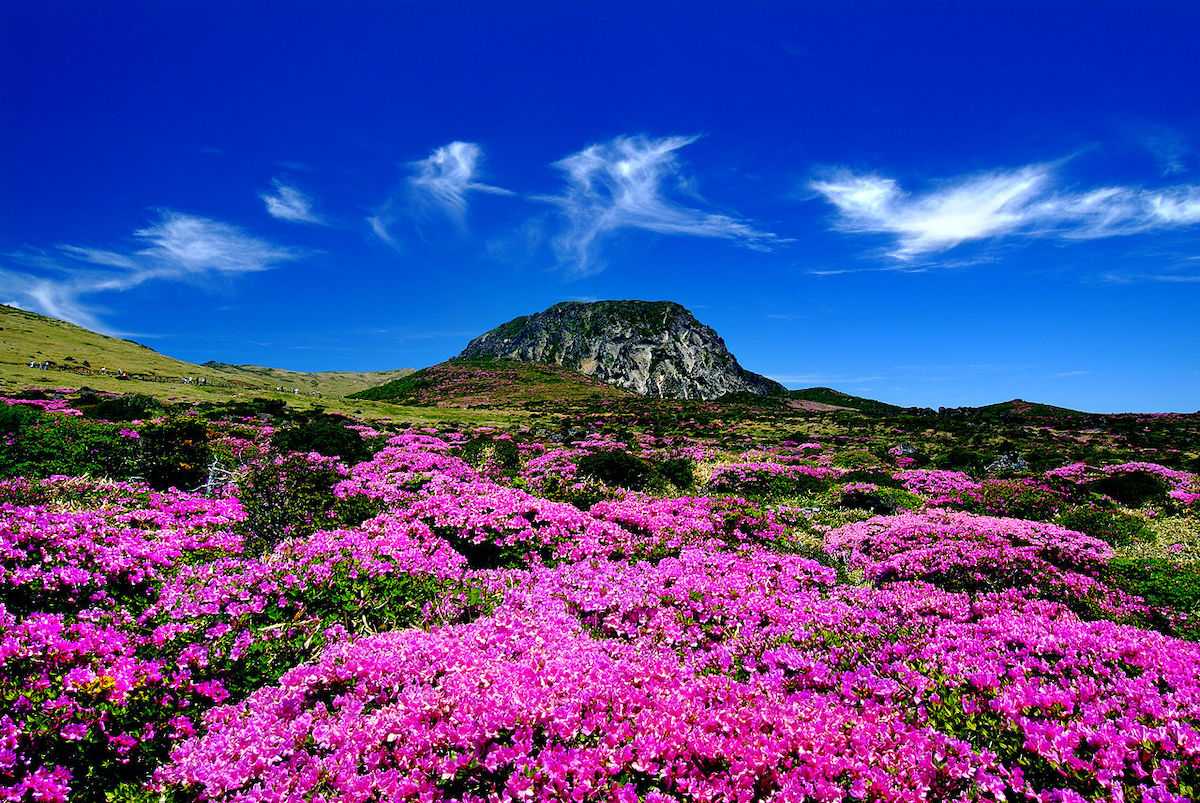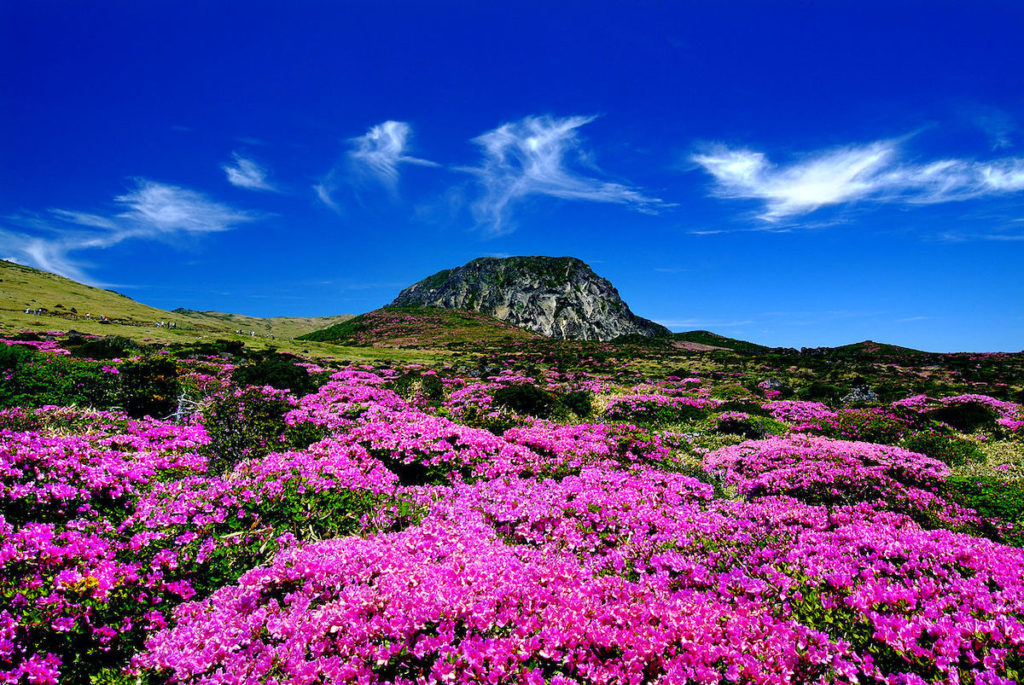 Seongsan Ilchulbong Peak
The peak is the best place to watch the sunrise as the sun rises very close to Jeju Island. It's a 30-minute hike to the top, and when you reach the peak, you can sit on the crater ridge and enjoy the sunrise.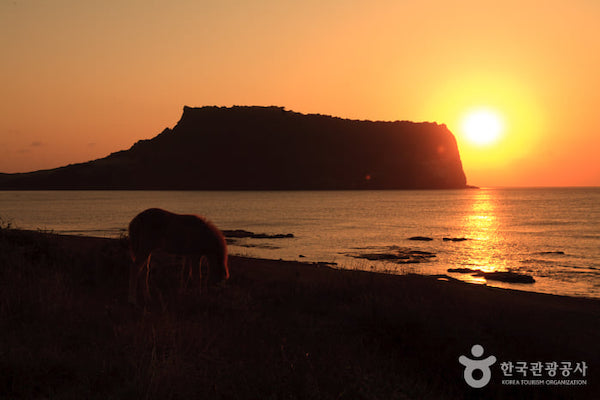 Hyeopjae Beach
Jeju Island's most picturesque beach is on the northern coast of the island. It is the most tropical and beach-like with clear waters and a perfectly carved white sandy beach. You can also observe the sunset on this beach and relax.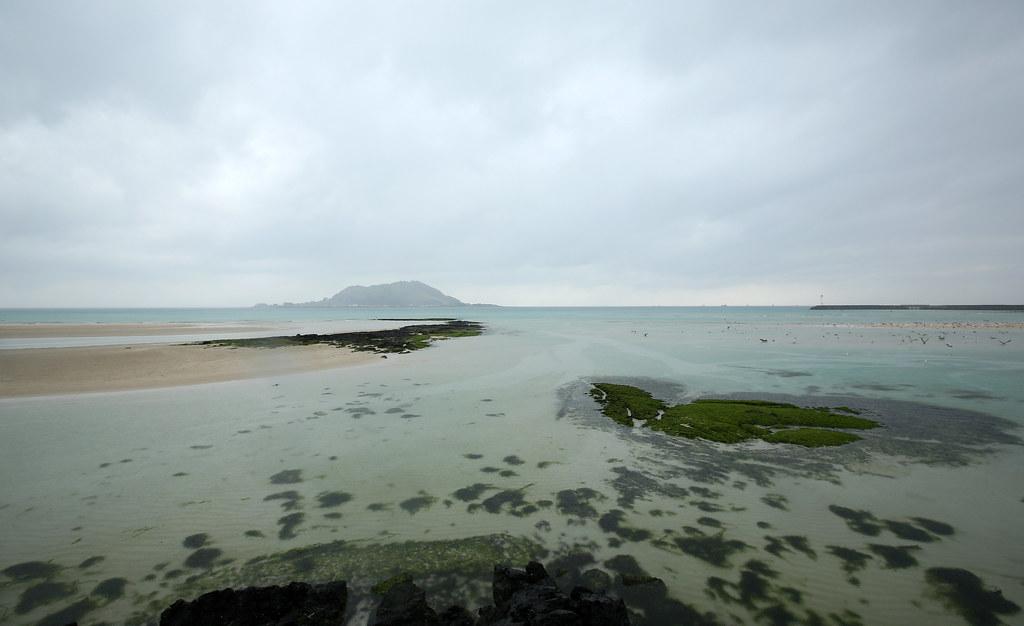 Jeju Olle Trails
It is one of the best ways to explore rural Jeju. In Jeju dialect, 'Olle' means a narrow path that runs from one's front door to the pedestrian street. In present times, 'Olle' is the integrated network of properly-marked pathways for hiking that are spread over the island. These trails vary in length ranging from seven to 23 kilometers.
Manjang-gul
These are lava tube caves that were created centuries ago when hot magma from Mt. Halla melted through the surface of the island. Manjang-gul is the main access point to these caves. They are the world's longest system of lava tube caves that measure 7.4 km long and varying heights. Although only a stretch of 1km is accessible, it is still a sight to behold!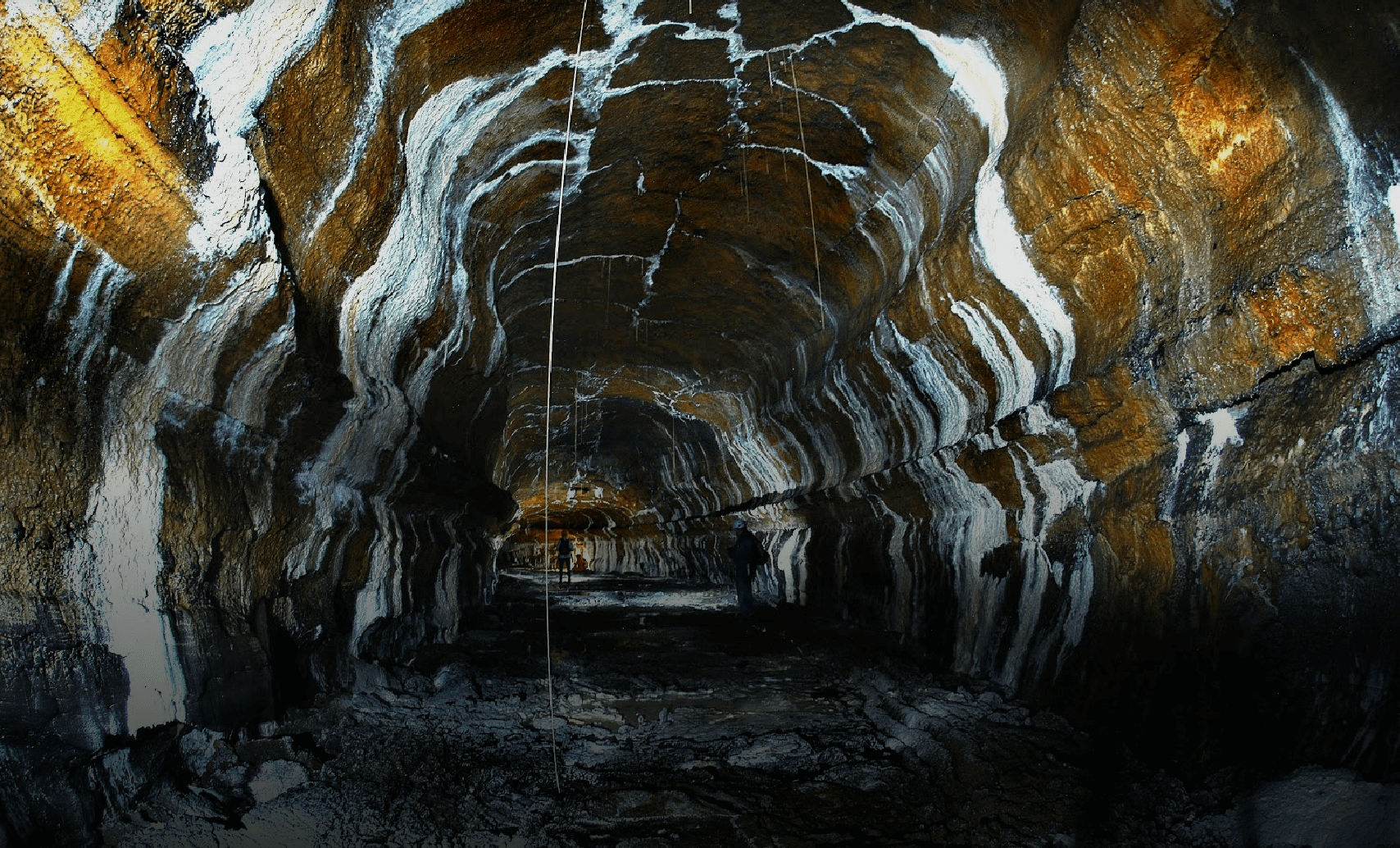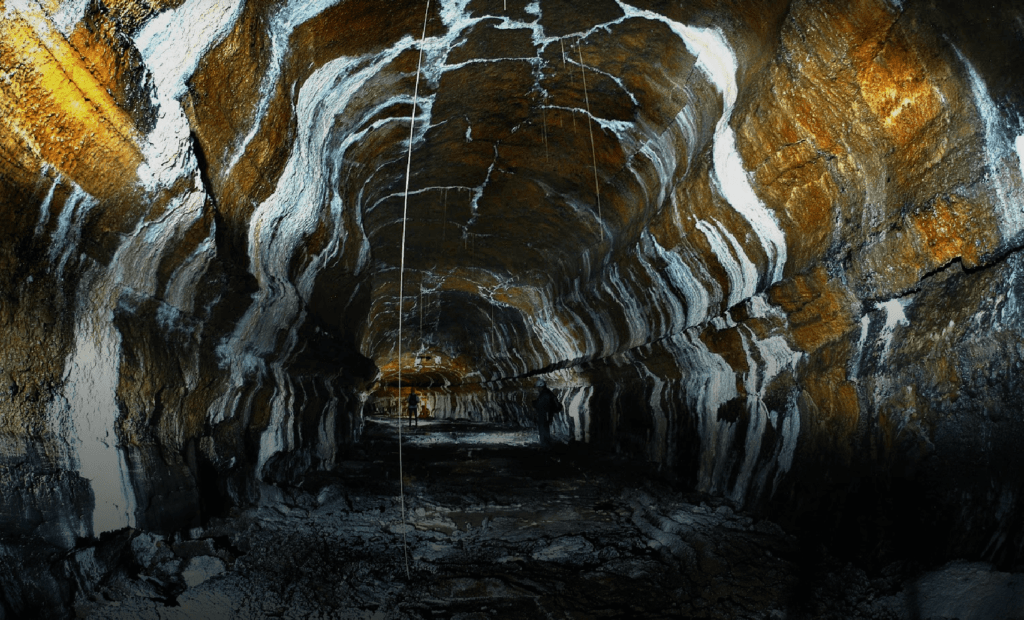 Also check out:
Essential Tips for Traveling to Jeju Island
If you are well prepared, then your trip is bound to be fun! And it is not too far from the Korean mainland. It's just 1-hour flight away from Seoul. Here are some things that you need to consider before making the trip to Jeju Island.
How to reach Jeju Island?
Many flights connect most major international airports to Jeju International Airport. If you like to travel via water, there are ferries and boats from Korean cities like Busan, Incheon, and others.
Visa
Usually, the island offers visa-free entry, but in the light of coronavirus, visa-free status is suspended for many countries.
Transportation
You can rent out a self-driving car if you have an international driving license. Most cars have navigation tuned to the English language setting, so driving around is convenient. Along with this, there is an option of using public transportation. Buses and taxis are common within the city limits, but they are less frequent as you start moving away from the city. There is no subway system on the island.
Currency
Korean Won mainly. Most credit cards are accepted, but sometimes it might not work in smaller stores.
So, plan your trip to South Korea and don't miss out on visiting the Hawaii of South Korea! It's a beautiful place with magnificent sights and natural beauty to appreciate!