Fortune telling, identical to divination, is the practice of foretelling the future or knowing the unknown — by methods customarily considered art with or without a rational basis. Fortune telling is practiced since ancient times worldwide, in all cultures, including Korean culture. 
Even though South Korea is primarily a modern society, fortune-telling continues to be popular among young and old. They like fortune-telling for knowing future problems and their solutions and as a form of entertainment.
Read on to know about the various Korean soothsaying and how you can get your fortune read in Seoul.
Fortune Telling or Soothsaying
Whether you're a believer in fortune-telling who is keen to foresee what awaits you around the corner or a complete skeptic who considers it superstition, visiting a traditional soothsayer is certainly a great way to experience South Korea's rich culture. The scientific community and disbelievers dismiss fortune-telling as being based on magical thinking and superstitions.
But in South Korea, it's common to consult fortune-tellers several times throughout the year. Locals often use them to gain other perspectives and standpoints when approaching significant milestones or life decisions. 
Types of South Korean Fortune Telling
Fortune telling is a process of character analysis and predictions based on some individual features, situational environment, or external factors. Some fortune-telling systems in South Korea are unique to this region, whereas others are similar to those found elsewhere. Soothsayers for these are available in Seoul and other places.
Predictive fortune-telling methods in Korean culture are widely diverse and quite unique and include the following.
Tarot Cards
Palm Reading (palmistry or study of lines on the palm and fingers)
Korean Physiognomy (face reading or study of facial characteristics)
Saju
Some other fortune-telling methods are: 
Astrology (interpretation of the movements of heavenly bodies that influences earthly events)
Numerology
Graphology (the study of handwriting), phrenology (the study of contours on the skull) 
Use objects such as playing cards, tea leaves, crystal balls, dice, scattered salt, etc. 
Some soothsayers also use bizarre approaches like gazing at stars, clouds and their patterns, rains, fire, water, animal behaviors and their entrails, body parts (eyes, hand, feet, etc.), even the coagulation of cheese or scrutinized droplets of molten metal, in the hope of knowing the unknowable unknown. 
Read on ahead to know more about four of the most popular South Korean fortune-telling methods.
Fortune Telling with Tarot Cards
Tarot cards have been in vogue since the 15th century in many parts of the world and have become popular in Korea in the last few decades for fortune-telling with Tarot Cards, similar to the practice elsewhere. The fortune-telling Tarot deck is a four-suited pack with a fifth suit of 21 specially illustrated cards called trionfi ("triumphs") and an odd card called il matto ("the fool"). Each card reflects several aspects of one's current and future circumstances. In tarot card fortune telling, before drawing cards from the ancient deck, you can either ask a specific question or request for your general fortune-telling. The tarot card reader, based on the cards drawn from the deck, each having a specific meaning, interprets and formulates an answer to the query.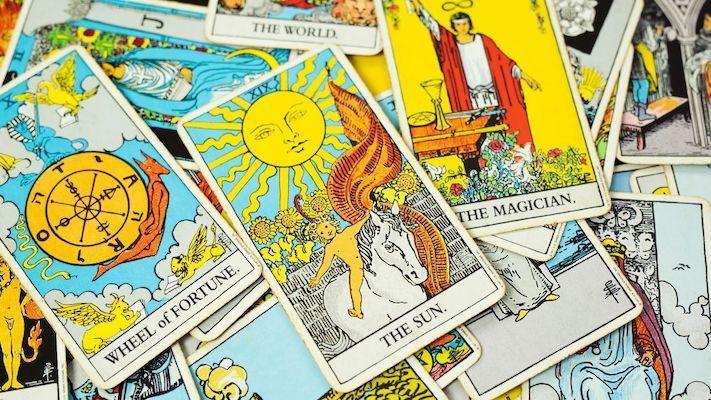 Education, employment, life partner, fortune and may crossroads in life are common worries of people for which they consult tarot readers. Other instances are: the auspicious date of marriage, the launch of a new venture, compatibility check before marriage, and even politicians turn to clairvoyants for guidance and to have their fates outlined.
Palm Reading
Palm reading or Palmistry is another kind of Korean traditional divining art that is said to have originated in India and then spread to every other corner of the world. It is considered science is known as palmistry, in addition to astrology, that was studied by the ancients and is being used until today, rather than mere superstition. Followers and believers of palmistry have the conviction that the lines on the palm and features of the hands describe your life and destiny.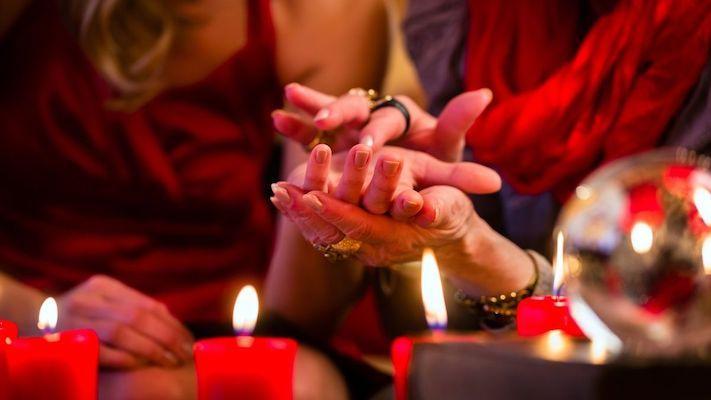 Palm readers (known as palmists) study your palm, its shape, fingers, and the shape of your hand; and believe that the lines on the palm and fingers depict your life and events in life. They conclude and predict your fortune from the lines, positions, shapes, depth, color, etc. 
Korean Physiognomy – Your Face Tells your Fortune
Physiognomy (face reading) is an ancient divining art used by physiognomy experts to tell your fortune by reading your face. This art is based on the belief that facial features mirror one's life starting from the earliest moments in the womb, and facial features can determine personality or character and one's future, using this art. Face readers also take cues from the physique, posture, body language, facial expressions, and voice and make their predictions.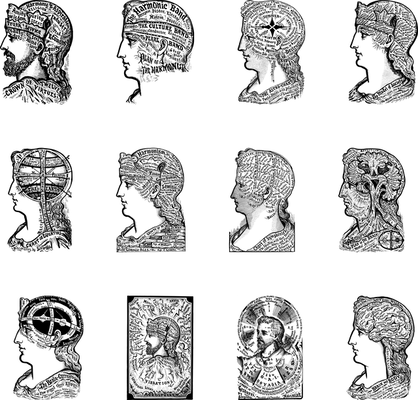 Korean physiognomists analyze a person's face, much like a palmist reading a palm, and can tell about you and your future – what is there for you in the world! Physiognomists also face greater challenges in making accurate predictions because of the increasing use of facial makeovers with cosmetics, facial treatments, or facial cosmetic plastic surgery. Some Koreans go for cosmetic surgery as they believe that altered facial features will change their destiny.
This practice is slightly less common, and physiognomists are more difficult to find.
Saju
Saju literally means "four pillars." These four pillars are numbers related to birth: the year, the month, the day, and the time of birth, which cannot be changed, and so is one's destiny is not changeable. This practice stems from the ancient belief that one's life is determined solely by the surrounding conditions at birth, and the future cannot be changed. Saju is much like astrology or horoscope, common in many parts of the world.
Saju is an ancient form of divination that analyzes cosmic energy at the person's birth from four birth numbers. The basis of this fortune-telling is on these calculations. The Saju fortune teller scribbles some notes and refers to the books to arrive at the results. Typically, the Saju fortune teller breaks down the analysis into four key components: Financials, Relationships, Travel, and Health. 
A good Soju fortune teller's predictions may honestly surprise you with the description of your personality and life sketch. In addition to predicting one's destiny, Saju is also common for many other occasions. For example, prospective couples use it to check their marital harmony, predict the success of a new venture, etc. Many skeptic people visit Soju fortune tellers out of curiosity and ask many questions to enlighten themselves.
Finding a Korean Fortune Teller in Seoul
Fortune tellers are available at many places in Seoul. You can easily find them in cafés and kiosks at tourist spots, in shopping streets, and parks. There are even fortune tellers on festival stalls and at career fairs of universities. Walking through Seoul's streets, one can find many mystics – tarot readers, physiognomists, Saju readers, and others, looking into your future. Some of these offer fortune reading in different languages.
Two famous Korean fortune-telling cafés have earned a reputation with great psychic "masters" that offer Saju, palm reading, tarot, and face reading services. Fun Saju, one of the oldest Saju art fortune-telling cafés, is located in the hippest areas of Hongdae. Another is Eros Café, which is located near Ewha Woman's University. It's better to pre-book a visit to these Cafés for an interesting experience. 
Check out other interesting reads from KoreaTravelPost: