The most beautiful time of year is upon us as the spring season has begun in Korea! While enjoying the natural beauty of cherry blossoms in South Korea, you can find so many things that come in a cherry blossom theme! Food and beverage companies are busily looking for ways to capture the market and sell in the season. Have you got your hands on any of the cherry blossom memorabilia and snacks that are popping up around the country? There are supermarkets full of snacks that are fashioning their cherry blossom themes. Cafés are making cherry blossom themed drinks and desserts.
As the global coronavirus outbreak has introduced social distancing into the world's vocabulary, the cherry blossom festivals have been cancelled to prevent the spread. After weeks of sticking close to home, a stroll among the cherry blossoms is not gonna happen.
While you cannot go out and enjoy the blooming flowers, you can satiate your cravings with the cherry blossoms memorabilia, food, and drinks.
To catch the consumer's attention and celebrate the beauty of spring, companies are introducing limited-edition promotions. And the best thing about these, the pinkish hues that dominate the packaging of most! Spring into these snacks while you can because they won't be around all year! And capture a picture for your Instagram too!
Limited Edition Spring Snacks and Memorabilia in Cherry Blossoms Theme
There are so many snacks to try and each one is totally different! Which ones are you planning to try?
Choco Pie Strawberry Blossom
Choco Pie has been a steady seller of Korean supermarket sweets for a long time. The seasonal flavors and the pink ones this spring will give out a feeling of romance!
Pepero and Pocky Cherry Blossom
Limited Cherry Blossom White Chocolate Drink comes with the sweet scent of cherry blossom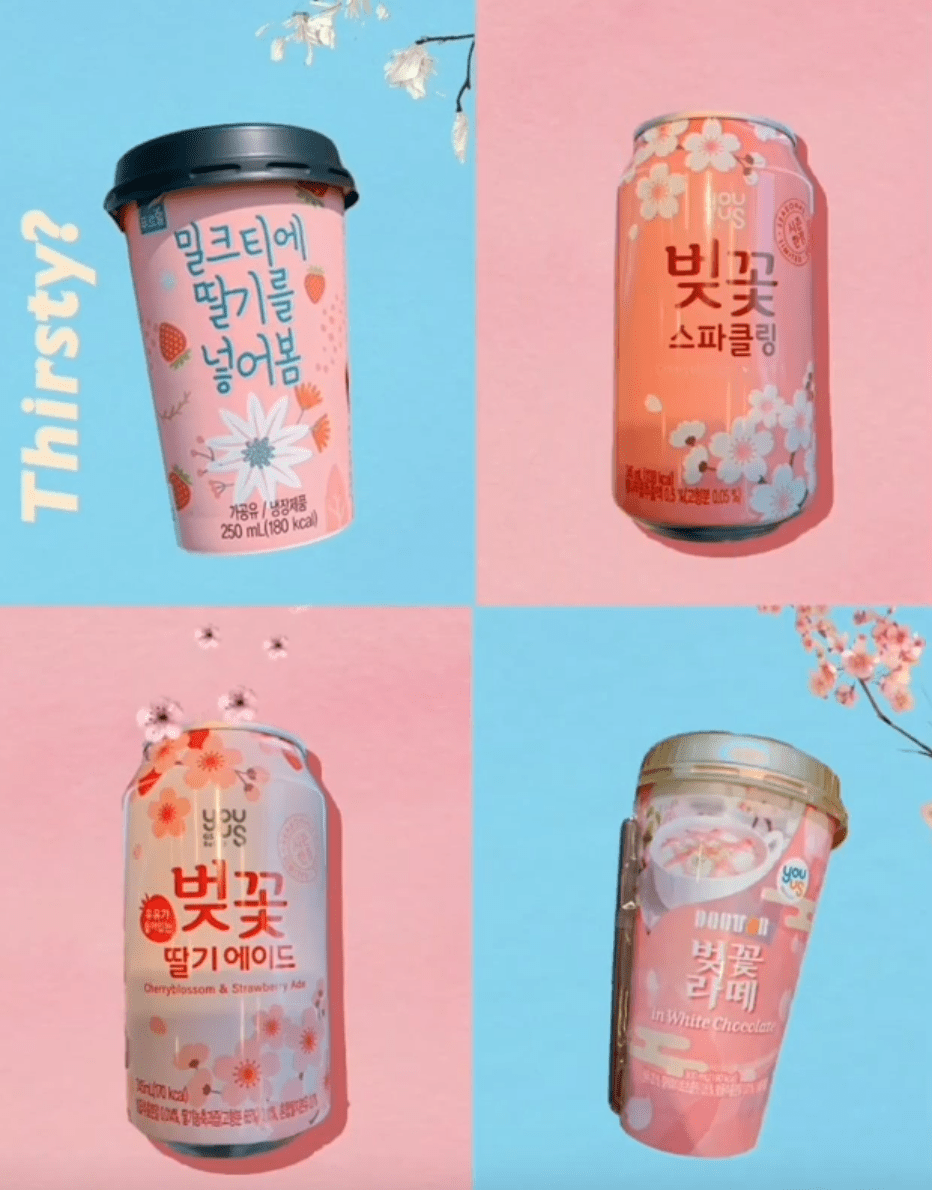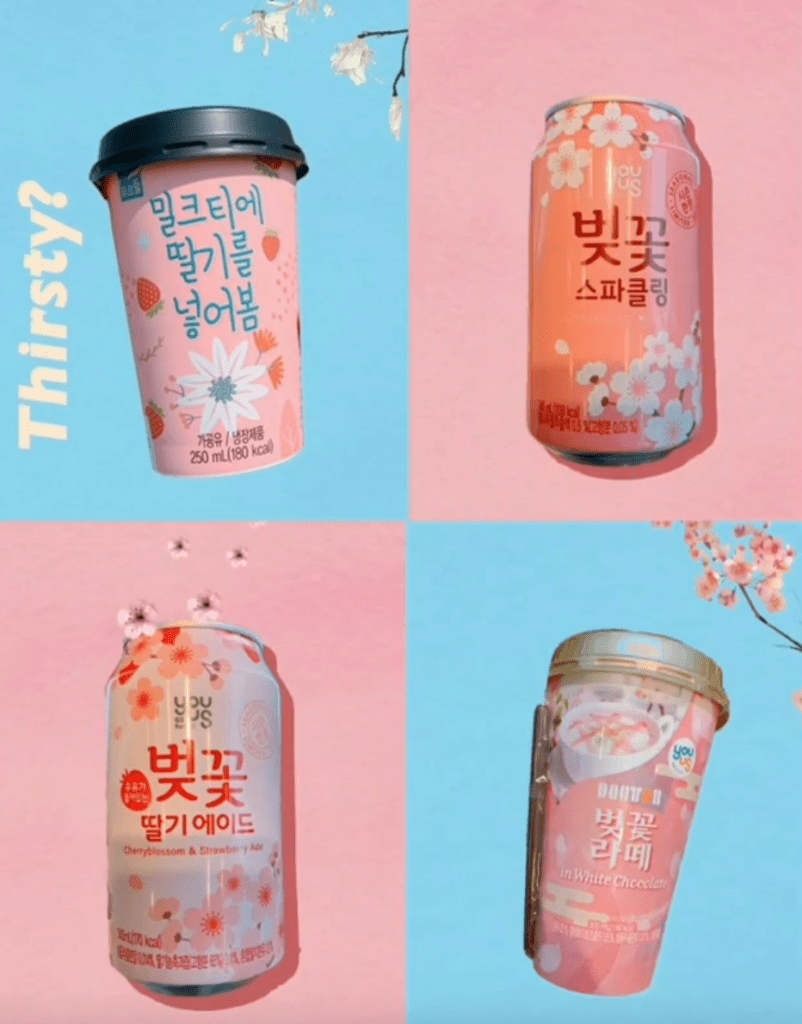 Korean Bingsu
A limited edition cherry blossom bingsu is prepared in cold milk and ice with cherry blossom flavor. It features the best strawberries from the season!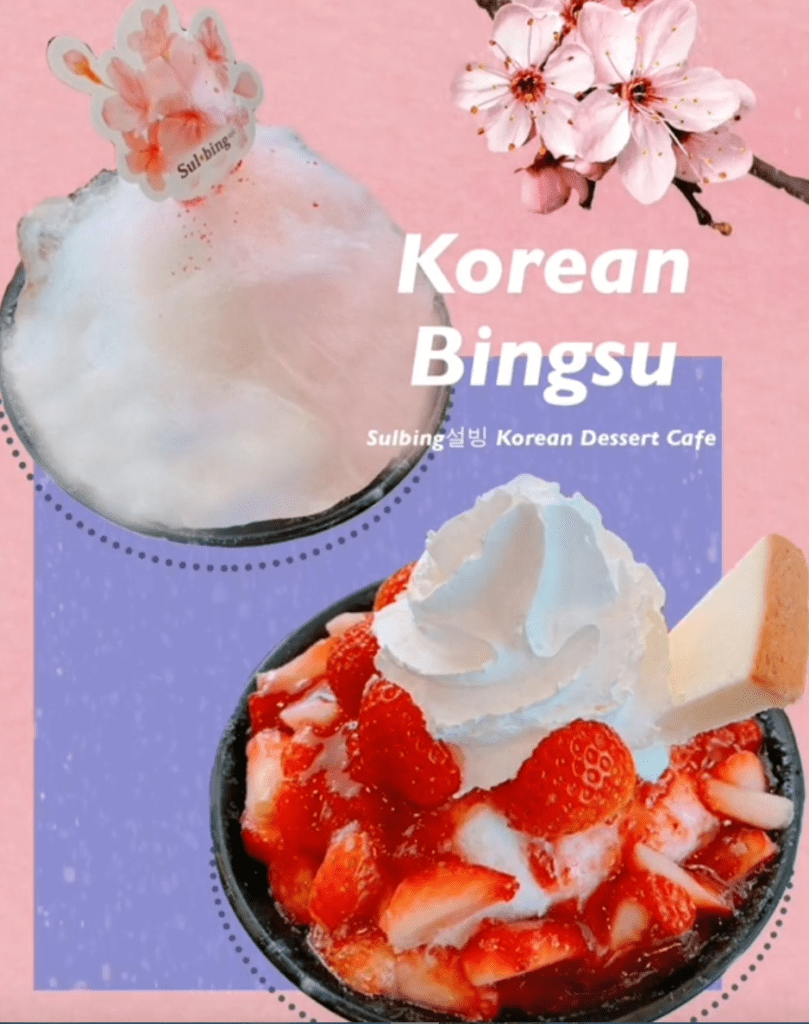 Cherry Blossom Memorabilia in Supermarkets – mugs, water bottles, small dishes, and more!
Image Credit: Visit Seoul Official Facebook Page
Spring Drink from CU Store
Cafés Celebrating with Cherry Blossom Themes
Along with all these snacks, you will find that even café celebrate and welcome spring by customizing drinks and desserts.
Cherry Blossom Theme decorations in your favorite caffeine supplier, Starbucks! 
Image Credit: VisitKorea (KTO) Official Facebook Page
Café Bene Cherry Blossom Festival with a spring season representative menu of a cold brew Blooming Blend!
Café Droptop with Spring Cookies and two special refreshing drinks – Mango Bubble Milk Tea and Strawberry Bubble Milk Tea
Cherry Blossom Cake from Grand Deli, Grand InterContinental Seoul, Samseong-dong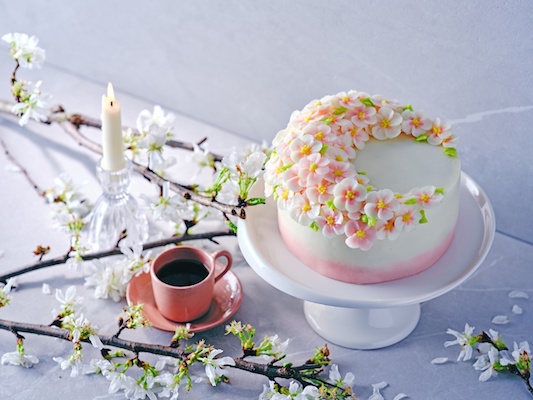 Korean Beauty inspired by Cherry Blossoms Themes
Image Credit: VisitKorea (KTO) Official Facebook Page
7,211 total views, 8 views today