South Korea is famous for its natural beauty. Although a relatively small country, it has done a commendable job preserving their natural habitats. The vast and luxurious national parks of South Korea are living testimonies. The government has taken care of and protected the habitats of several species of plants and animals, and the beautiful forests are the living proof.
Best National Parks in South Korea for an Ecological Retreat
Here are some of the most famous and best National Parks in South Korea.
Bukhansan National Park
The Bukhansan National Park is situated closest to Seoul, Korea's capital city. Surrounded by cities, it acts as an island of environment-friendly ambiance and a weekend getaway for city dwellers.
This Park holds the Guinness World record for "The Most Visited National Park per Unit Area." It was often called Samgaksan (Three-horned mountain), a collective name for its three peaks Baekundae, Insubong, Mangnyongdae.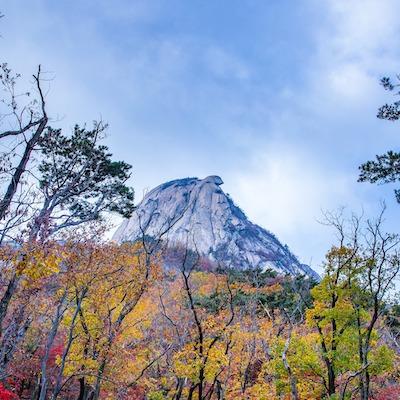 Owing to its location, it attracts thousands of tourists every year, both foreigners and locals. It offers some amazing hiking trails brimming with beautiful natural structures like gorges, clear streams, and mountain ranges.
Spread across 79.92 km2, Bukhansan is the home to around 1300 plants and animal species, making it a rich natural asset. This national park has a rich historical background as well. The Bukhansanseong fortress, standing mighty along the mountain ridges, dates back to the Joseon era. It was built to stop enemy attacks.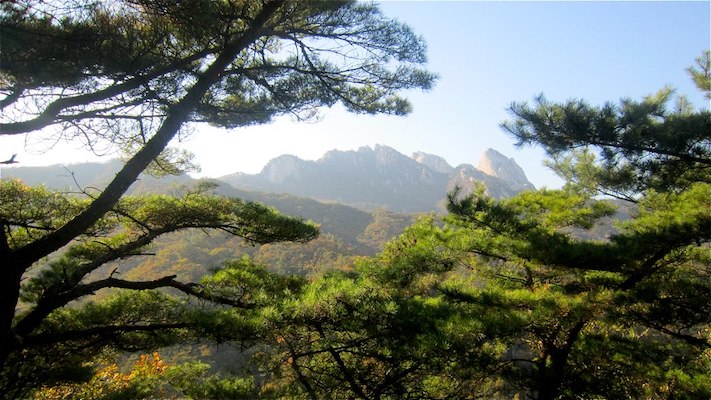 Some more historical elements are the various old temples. On Bibong Peak, you will find the Jinheung Sunsubi Monument honoring the Silla King. There are many more temples where you can stay and witness the peaceful and straightforward Buddhist lifestyle.
The Bulkhansan National Park attracts adventure-seekers and history and culture lovers equally. You can visit this place in any season, and you will always go back fulfilled.
Dadohaehaesang National Park
The Dadohaehaesang is a marine National park in South Korea. It has a vast number of species, including aquatic animals, reptiles, ocean and freshwater fishes, and oceanic mammals like whales. Over 1000 species of plants, animals, and birds can be seen here.
Located around the south-western coast of Korea, it is the largest national park in the country. It is spread over an extensive area of  2321.5 km2, including land and mostly water.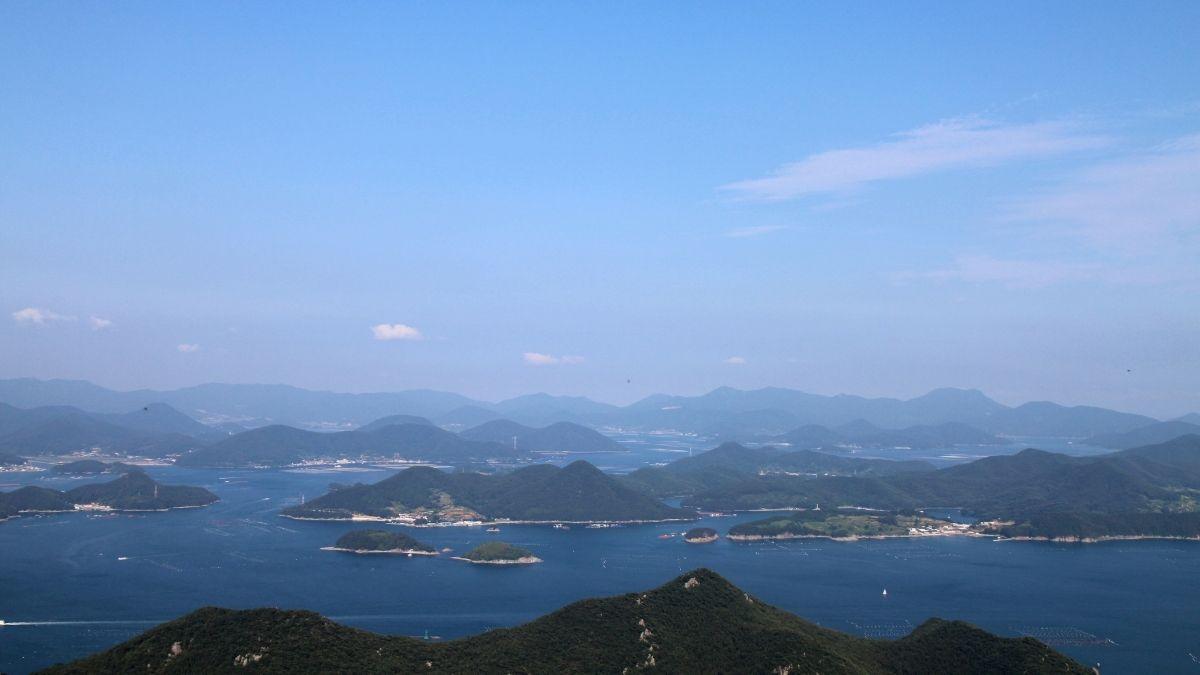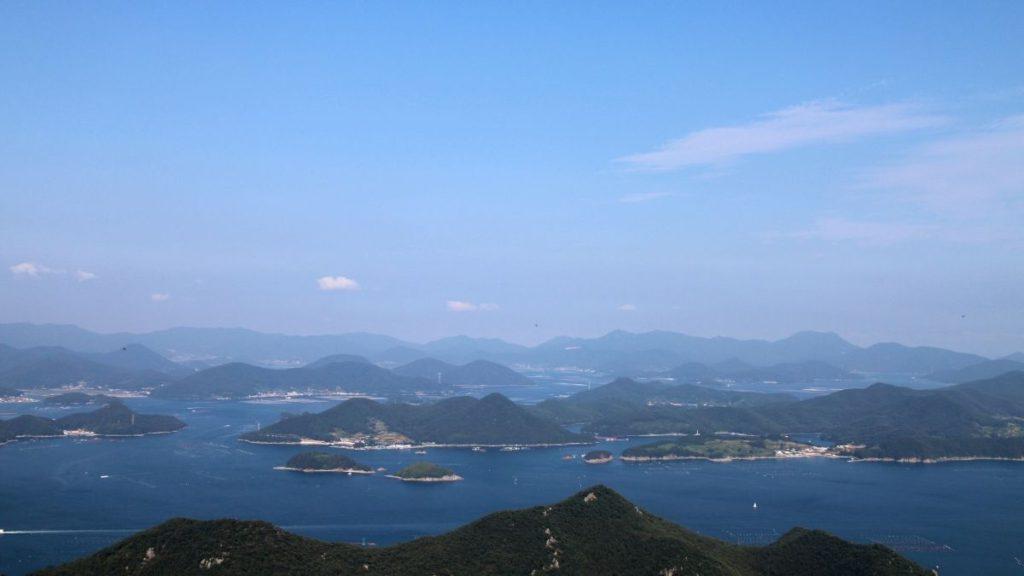 The landscape of the mountains and ridges looking over the sea sets this National Park apart. It is dotted with a few islands, Hongdo, Heuksando, and Baekdo, being the most famous among them.
Once a military base for the Silla and Joseon navy, this Park attracts thousands of visitors annually. It has warm and humid weather during summers, and that is when visitors flock the beaches and mountains for a novel experience.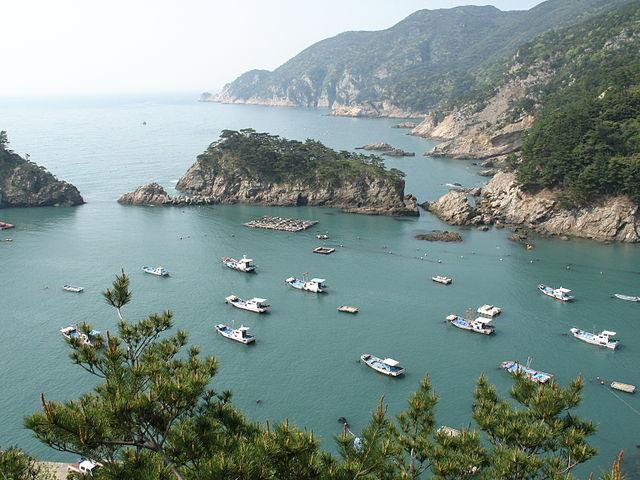 Dadohaehaesang is a favorite among visitors looking for some adventure and fun. You can hike or climb up the mountains to enjoy the beautiful view of the sea. You might as well relax by the waters and take a dip if you like!
If you want to get away from crowded beaches and pools for your summer vacay, you can definitely come to Dadohaehaesang. A calm retreat in the lap of nature, this place is a hidden gem waiting to be explored.
Seoraksan National Park
This famous National Park of South Korea is located on the northeastern side of the country. This mountainous national park stands near the coastal city of Sokcho. A beautiful landscape of the city and the sea awaits your hike to the top!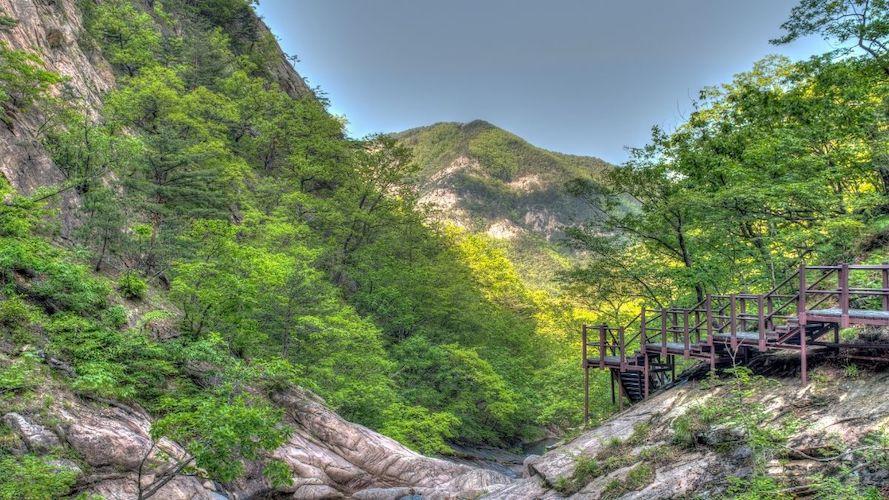 Seoraksan National Park hiking trails are famous among tourists. The high mountain ranges, waterfalls, and cliffs have a different natural charm. Seoraksan has over 30 peaks, Daecheongbong being its highest point.
Different varieties of Pine and Oak trees add to the beauty of this National park. It has been designated as a natural reserve since 1965 and became a UNESCO Biosphere Protection Site in 1982. Spread over 163.6 square kilometers, Seoraksan is home to over a thousand species of flora and fauna. The rare plant species Hanabusaya asiatica thrives here. If luck favors, you can spot the rare Korean musk deer, Korean goral, Siberian flying squirrels, and even Asian black bears. 
Read More: 10 Animals Native to South Korea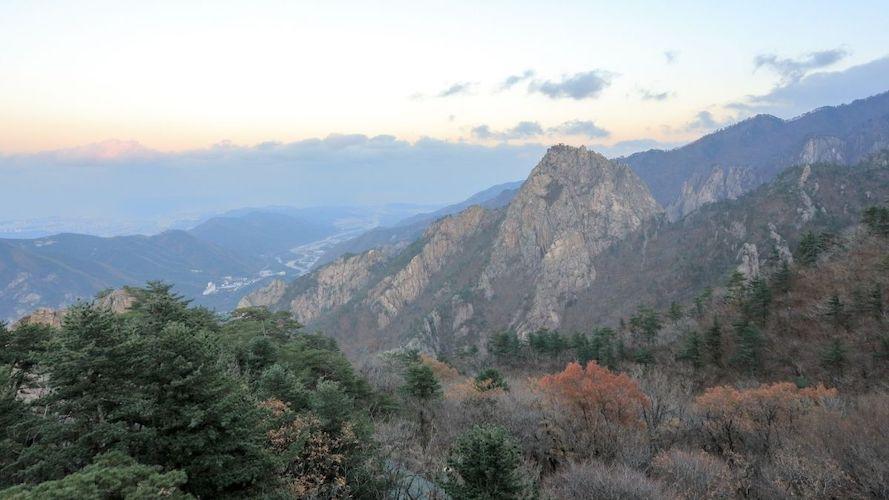 Thousands of tourists flock this Park every year for its breathtaking scenic beauty and peaceful ambiance. The natural hiking trails are an added attraction for adventure enthusiasts. For people not so interested in hiking, cable car services are for them. You don't have to break your legs climbing a peak. You can enjoy the view much more comfortably.
Almost every corner in Korea has an interesting historical background, and the Seoraksan National Park is no exception. The two Buddhist temples Baekdumsa and Sinheungsa, give this place a cultural boost. Baekdumsa was built in the 7th century and has been renovated multiple times after suffering war damages. This temple's name translates to "100 Pits temple", referring to the many pool formations around the monument fed by water from the Daecheongbong peak. Sinheungsa holds an important place in Korean Buddhism, being the world's oldest Seon temple.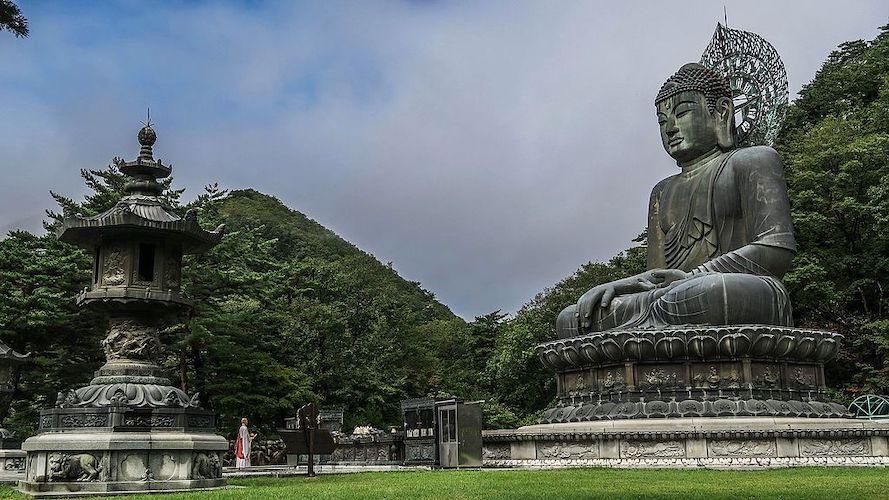 During autumn, the deciduous Oak trees take a golden hue and shed their foliage. Imagine having a pumpkin spice latte, watching the golden leaves fall! And the winters paint the valley and ridges a pristine white, that several visitors come to enjoy.
Hallasan National Park
Down south, in the magnificent Jeju island, stands the Hallasan mountain. It is a volcanic mountain with a height of 1950 m and it is the highest peak in South Korea.
It is famous among travelers for the stunning trails for hiking. You get a view of the beautiful island and the vast blue ocean. It was declared a UNESCO World Heritage Site in 2007.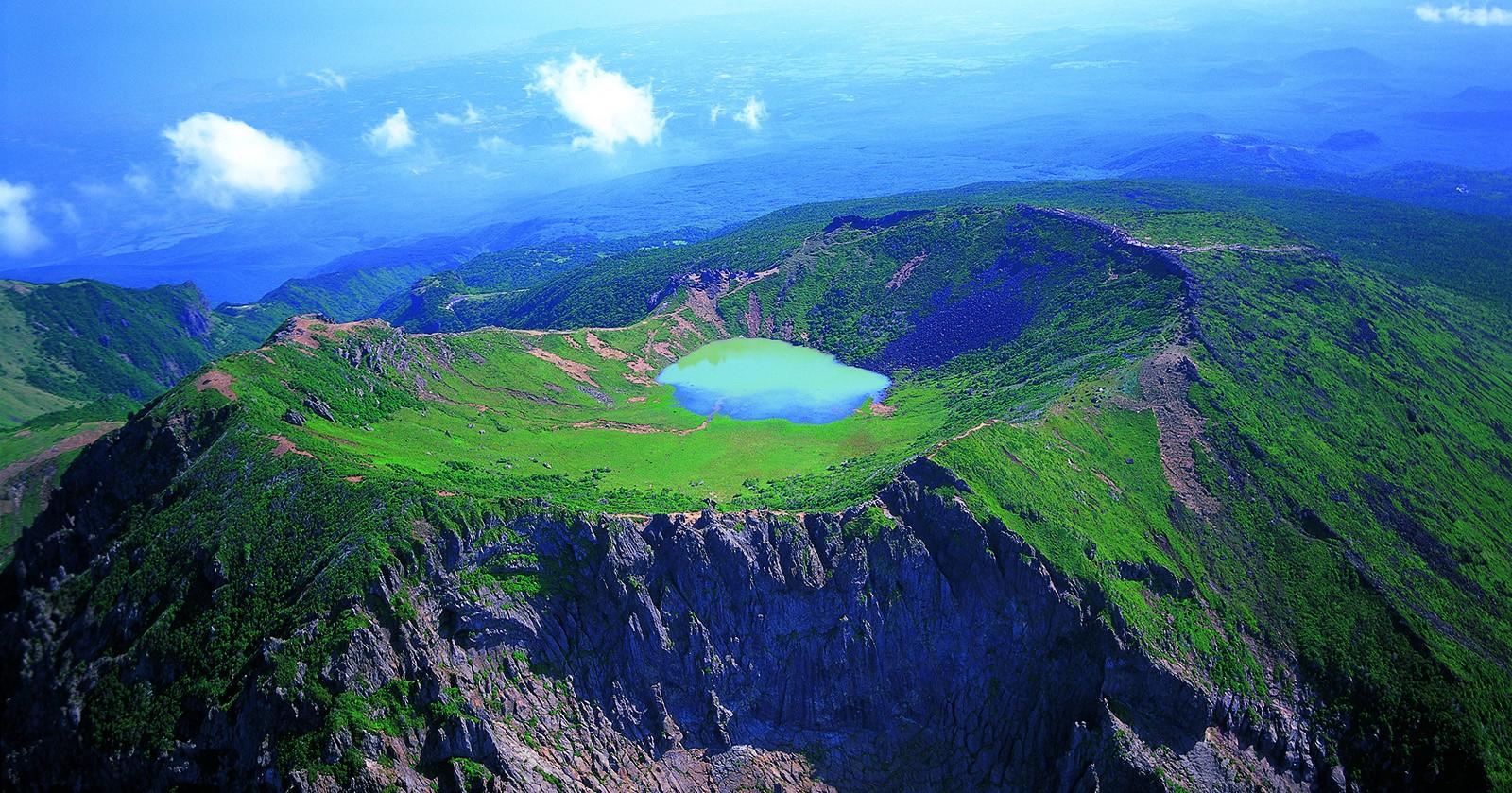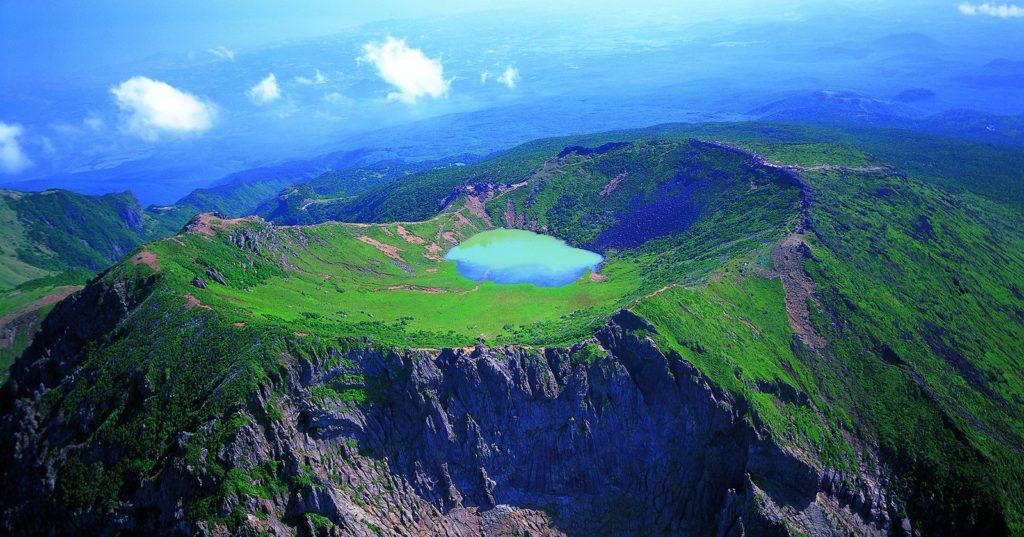 You can follow the Gwaneumsa and Seongpanak trails to reach the volcanic crater. It is a dormant volcano, with no smoke or fire, so you don't have to worry! It is the home to more than a thousand plant species and almost 4000 animal species.
The trails are indeed not easy to climb, and Gwaneumsa has a steep incline. So you can avail of a bus or rent a car to reach the top! Other trails don't take you to the crater, but you can surely use them to explore some beautiful places.
Read More: Feeling Stuck at Home, Now You Can Visit Jeju Island Virtually via UNESCO Media Campaign
Jirisan National Park
This is the first designated national park in South Korea since 1967. It houses many flora and fauna species and has been involved with many restoration and conservation programs.
It is the largest terrestrial national park in South Korea with hiking and camping facilities. There are 12 peaks for hiking enthusiasts to climb and ridges add to the adventure. The 1915m high Cheonwangbong is the second highest peak in South Korea.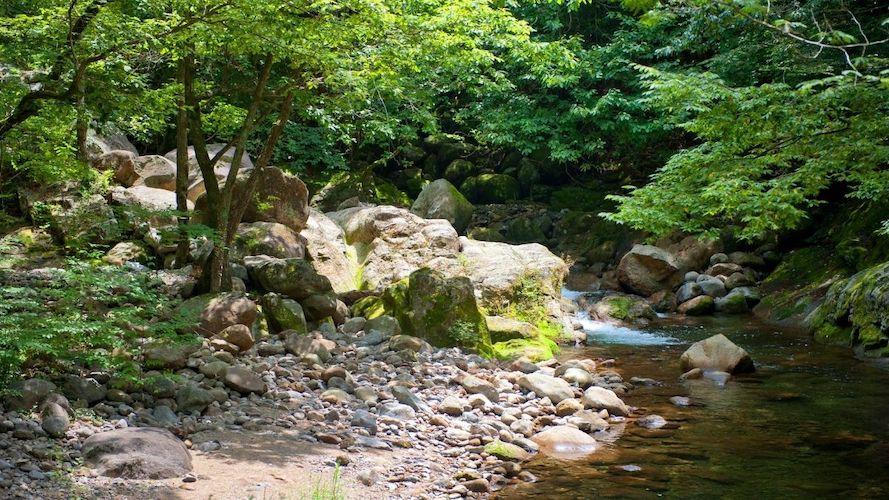 There are three temples Ssangyye-sa, Daewon-sa, and Hwaeomsa add to the cultural touch of the Park. You can have a unique experience temple stay at the Hwaeomsa temple.
Small villages surrounding the National Park are also perfect places for lodging. Don't miss the sunrise and sunset from one of the peaks. The views are simply out of the world!
These are some of the most beautiful and best national parks in South Korea. This is nature's invitation, and you must go!
Check out other intersting articles from KoreaTravelPost: