What to do on Christmas in South Korea?
Christmas is the time to be jolly and and have fun, but like any other place in the world, Christmas isn't really the time to be with family in South Korea! It is more of a couple-oriented holiday than a family holiday like Chuseok or Seollal.
South Korea is one of the only East Asian country that celebrates Christmas.
All of us are engaged in our business around the year. It is only during Christmas that we choose to unwind over our busy schedules. Korea has some wonderful Christmas pockets with the best of mistletoes & Reindeers. Read on ahead to find out interesting facts about Christmas in South Korea!
If you're celebrating the end of the year in Korea, you mustn't miss out on these lovely places. We have curated for you the must-visits of Korean Christmas destinations in the following list. Christmas in South Korea is really colorful in these places and you shouldn't miss out on any of these!
#1 Seoul City Hall Square
Seoul City Hall Square is one of the most gorgeous places in Korea. During Christmas the area looks like a million bucks, serving the best taste of nightlife with all the stardust and glamour. The central area is usually decorated with a gazillion lights and a massive Christmas tree.
It is a place of great attraction for the Koreans, families, couples, and even friends who come & gather around this place on Christmas eve.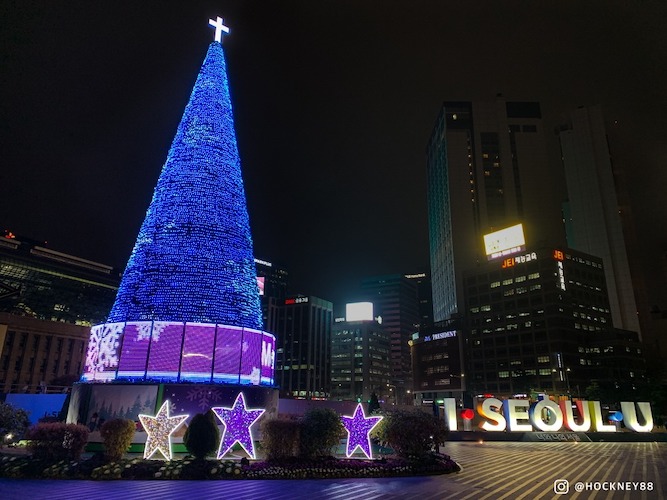 The Seoul City Hall Square sparkles during this time of the year.
You can also pick up the holiday vibes along the banks of Cheonggyecheon River in this place. Korean Christmas desserts are famous here.
#2 Myeongdong Cathedral
A large part of the South Korean population is huge followers of Catholicism. Every second corner has many beautiful churches, and therefore it gives out massive Christmas vibes. With all the starry lighting and the carols resonating everywhere, you can hardly miss Christmas in South Korea.
Myeongdong Cathedral is, by far, the best church to go to and get a taste of how the Catholics actually celebrate their festivities. It is one of the purest places possible in Korea to experience the power of prayer during Christmas.
#3 Lotte World
The Lotte World is truly the dreamiest place in Korea. Everything bling and shine is all that visitors and travelers can expect from this place. By 6 in the evening, the Magic Castle is all lit up to attract more visitors, and if you manage to stay back until 8:30 pm, you must catch the fantastic 3D show.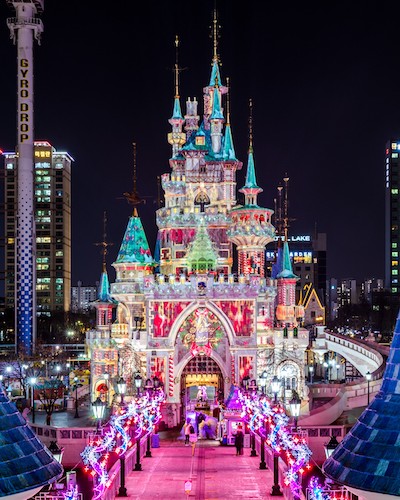 During Christmas time, the place is filled with lots of streamers, colors, and of course a giant Christmas tree to keep up with the tradition.
You will also come across heart-melting jazz music and children's Christmas plays live performances in the Lotte World during Christmas. All of this makes it a perfect Christmas hang-out destination in South Korea.
Korean Christmas market is also an attraction here.
#4 Everland
Everland is another very famous amusement park in South Korea that celebrates Christmas in a very elaborate manner. Grand will be the correct word because nothing is less than that, including the Christmas tree. Everland is a party in itself that defines Korean Christmas.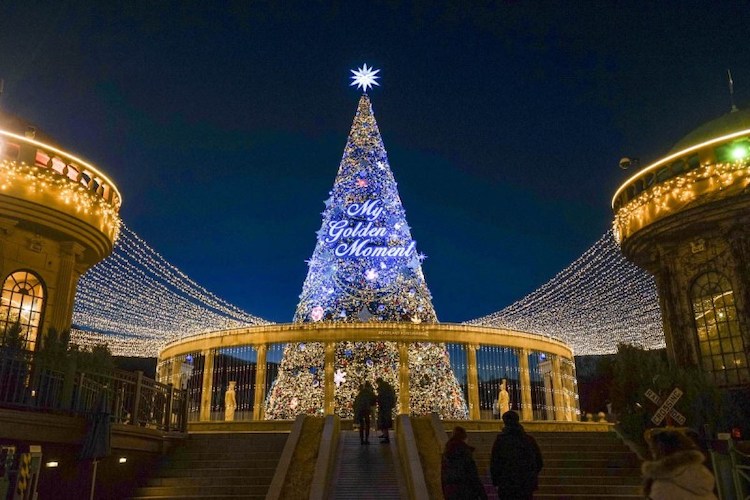 Christmas parade, rides, and the shopping street seal the deal for the season of the snowman.
#5 Namsan Mountain & N Seoul Tower
It is a romantic Christmas getaway for the lovebirds. People love to climb up to the N Seoul Tower to secure their love with a lock, and what better day than Christmas to turn your forever dream into a reality.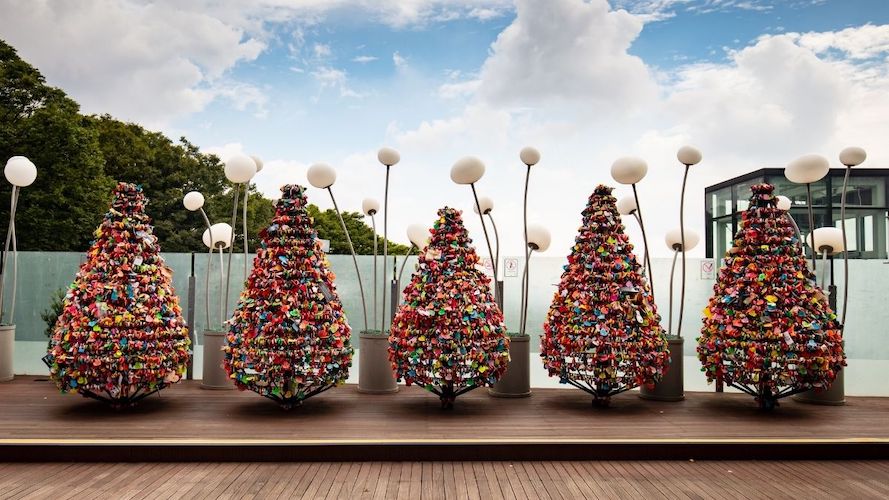 N Seoul is famous for its display of the snowy love lock Christmas trees that look so divine and surreal that it is almost intoxicating. Although, if you aren't a fan of the festive crowd and you are looking for some quiet then this is not certainly the option for you.
It is the college corner of Seoul that is full of youth and life. It is filled with a super enthusiastic and fun crowd at the end of the year. The mood and the vibes are so high that it almost makes you feel tipsy and also a bit younger.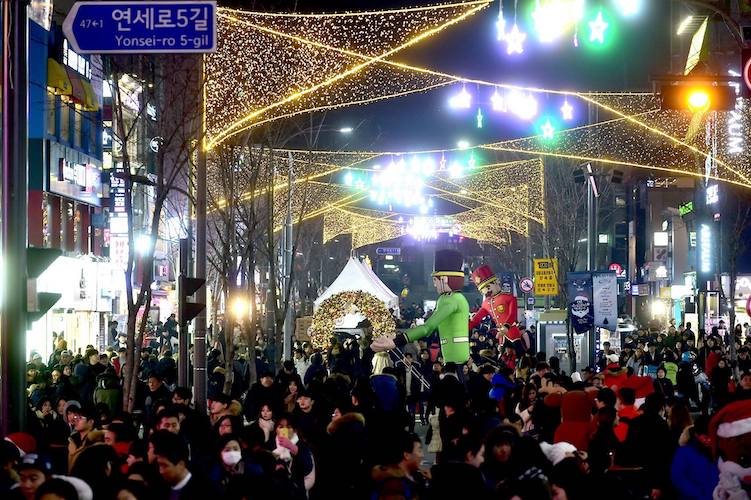 It is just the kind of place where one should come to boost their spirits up right before the year ends.
Give all your problems a closure here in the fun street and unleash the madness to party it out in Sinchon Yonsei Re.
Christmas traditions in South Korea are all about Korean Christmas decorations & Korean Christmas cakes and in all the above mentioned you can certainly grab an authentic taste of these and have a typical Korean Christmas celebration.
Check out all the other winter activities that you can enjoy in South Korea on KoreaTravelPost: