Whether you are going for a vacation or merely attending a business trip in South Korea, buying a souvenir to bring back home to your family is a must. South Korea offers so many interesting and unique things that you can't find anywhere else in the world! There are so many options to choose from and the best part about them is that they are surely are pocket-friendly! Here's our roundup of the 10 best items that you can take back home as the best souvenir that represents your trip.
Korean Beauty Products
South Korea is quite big on shopping and in most of the cities, you can find dedicated shopping districts that are perfect for a shopping spree. Local Korean population, both male and female, are quite popular for their beautiful, flawless, and glowy skin. The secret behind their skin is the excellent Korean beauty products. Korean beauty products have become world-famous and there's definitely something to be said about getting them right from the source. It is definitely one of the top things to buy from South Korea.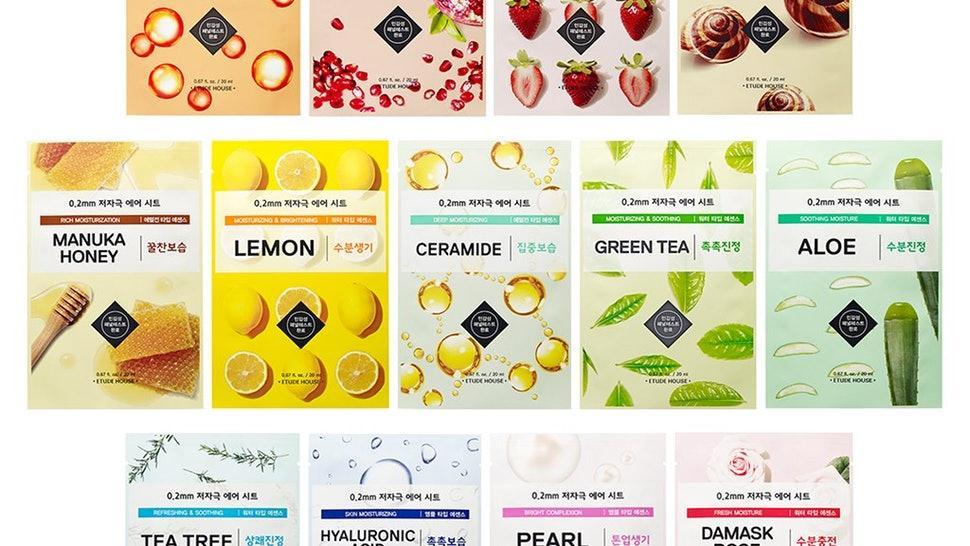 While Korean beauty products have a whole range of options to choose from, remember to grab the everyone's favorite face masks and BB creams. South Korea is definitely a the right place to get the latest from the beauty industry. You will find these innovative beauty products in all the major shopping districts, but the Myendong district should be one of your go-to place.
Character Socks
It might come as a surprise, but yes socks are a big thing in Korea. The wide range of socks makes sure there is something for everyone starting from K-pop, Hello Kitty, Pokemon, Marvel, Disney, and whatnot. They are pretty cheap, too, and ranging at about $1 per pair, you can get one for everyone back home.  The socks are readily available in all major departmental stores across the country.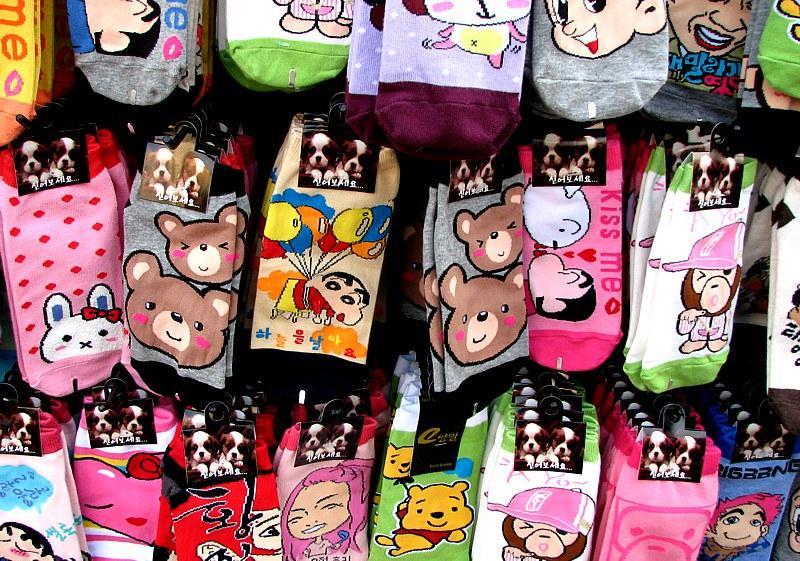 K-Pop Merchandise
The one thing synonymous with Korea is K-pop. If you are a K-pop or K-drama fan, then there's no better place to get your hands on some of the Hallyu merchandise than South Korea. You can get things such as albums, posters, shirts, and more from K-pop merchandise shops. You will find almost everything featuring the faces of country's most celebrated idols! In short, it's a dreamland for K-pop lovers.
Dojang Stamps
Back in the days, personalized name stamps were used on official and personal documents along with their signatures. You can get a dojang (persoanlized stamps) with your name in hangul (the Korean alphabet). The various colors and designs of the stamp are a great personalized gift option for someone special who loves stationery.
Korean Paper Products
Traditional handmade Korean paper, or Hanji, comes from the bark of mulberry tree.Historically, it was used to cover the doors and windows of the traditional houses, hanok, to keep them warm. In the present day, its is mostly useful as stationery, or for making fans and paper dolls.
Read more: Want to experience a traditional Korean lifestyle? Visit Bukchon Hanok Village and stay in a Korean Hanok to feel the tranquility
Traditional Korean Dress – Hanbok 
What better way to take the memories of a place you just visited back home than by taking their traditional dress along with you. While Korean people no longer wear the dress regularly except on a special occasions, the dress will definitely give you fond memories and help you relive the special moments you had in Korea. The dress is made of two parts, jeogari (shirt) and chima (skirt). The best places to buy the dress are the Gwangjang market and the Dongdaemun market in Seoul. There is no fixed cost as it is dependent on the quality and the fabric of Hanbok.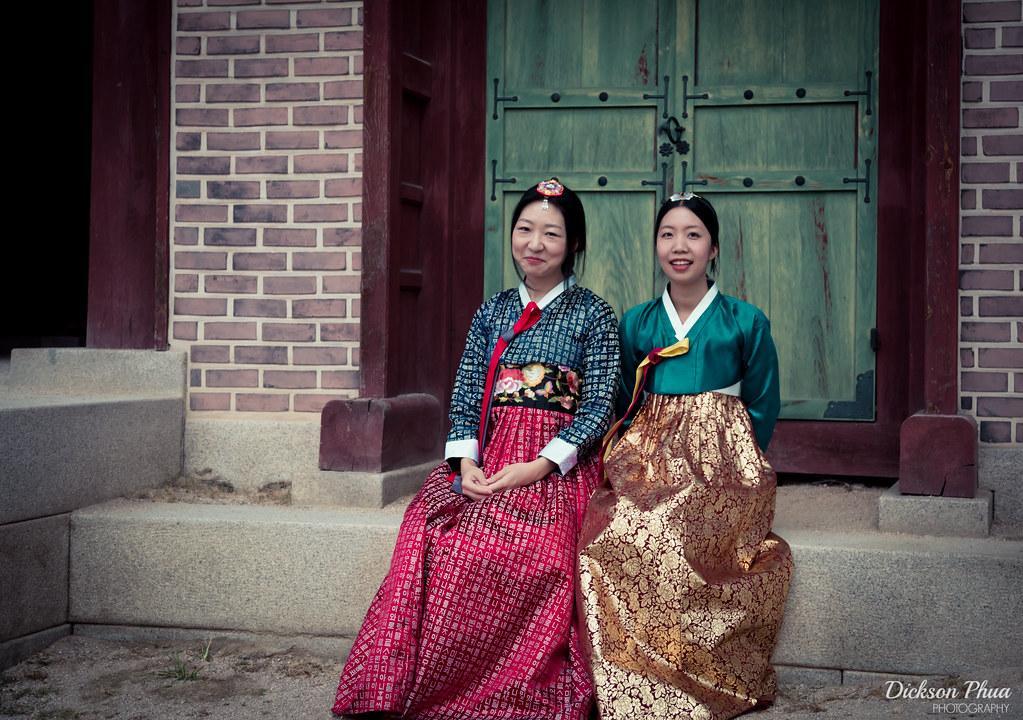 Read more: South Korea Travel Guide – An Introduction to South Korea's Traditional Dress: Hanbok
Ginseng
Korean ginseng is world famous for its healing and medicinal properties. It is believed that it can enhance concentration, reduce stress, improve stamina, and even treat high blood pressure. Although pricey, it is certainly a great 'buy' option when it comes to a souvenir option from South Korea.
Tea
Although tea isn't the most popular in Korea as it is in countries like China, the country still produces some of the highest quality tea in certain regions. You can find the best tea in South Korea coming from regions like Boseong and Jeju. Considering its taste and additional health benefits, tea is certainly something that you should buy in South Korea as a souvenir.
Read more: All You Need to Know About Korean Tea and Korean Tea Ceremony
Dried Seaweed
It is another food item in the list of things to buy from South Korea as it is easy to take back home. Dried seaweed, or kim, is essentially processed to make thin, paper-like layers. You can eat it with rice or seperately as it is tasty and healthy in both ways. You will be able to get it from any of the convinience stores across the country.
Read more: Lotte Mart: What To Buy From The Leading Hypermarket in South Korea
Cute Stationery
If you even visit a traditional market in South Korea, you are definitely going to experience a cuteness overload. You can find everything from soft plushies to stationery featuring cute characters from South Korea. You can buy these from mungujeom, or stationery shops that are present in just about every neighborhood.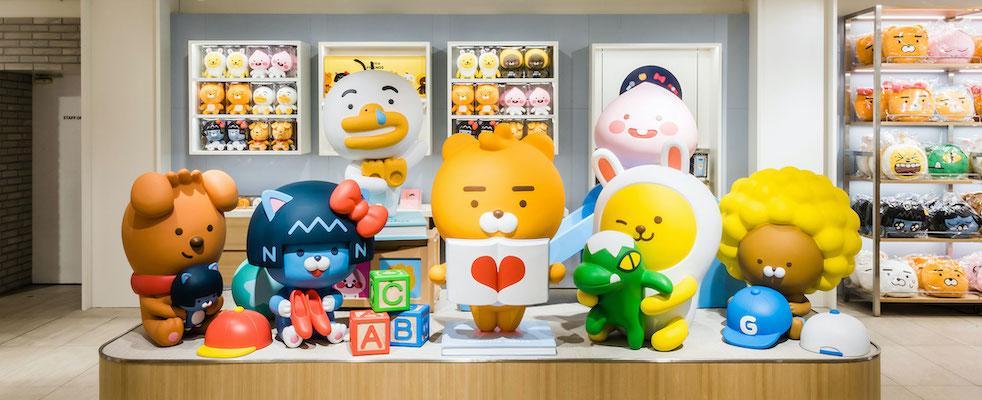 Read more: Kakao Friends – Adorable & Cute Characters from South Korea