An upcoming reality series from SBS MTV and SBSF!L will bring an exciting virtual traveling experience with your favorite K-pop idols as your travel mates in the new series – 'Travel at Home.'
According to the teaser, the series will invite K-pop fans whose travel plans have been canceled. It will take viewers on a virtual vacation to Korea with the help of various K-pop idol travel mates! 
Check out: Best Kpop Award Shows Not to Miss!
You'll be able to see Korea virtually with your all-time favorites like Yena and Jinsol from April, Yubin, and even MONSTA X. Along with these big wigs, there'll be rising stars like ATEEZ, VICTON, ONEUS, EVERGLOW, and TOMORROW x TOGETHER (TXT). 
The 'Travel at Home' series will introduce viewers all across the world to visit South Korea's fun destinations virtually. 
Read about another virtual travel experience: Feeling Stuck at Home, Now You Can Visit Jeju Island Virtually via UNESCO Media Campaign
K-pop stars will reveal their memories of their domestic travel experiences. The stars will be going to the corners of the country and visit the famous and infamous places. Along with that, they are going to recommend a travel course in South Korea by creating an artist-only travel road. Of course, the fans are gonna love it! 
Read more: If you are a K-pop fan, then you must visit these locations during your trip to South Korea
MONSTA X will also feature in an exclusive playlist where they will include their journey of becoming a band since the beginning. They will show off how they came together and some of their favorite foods.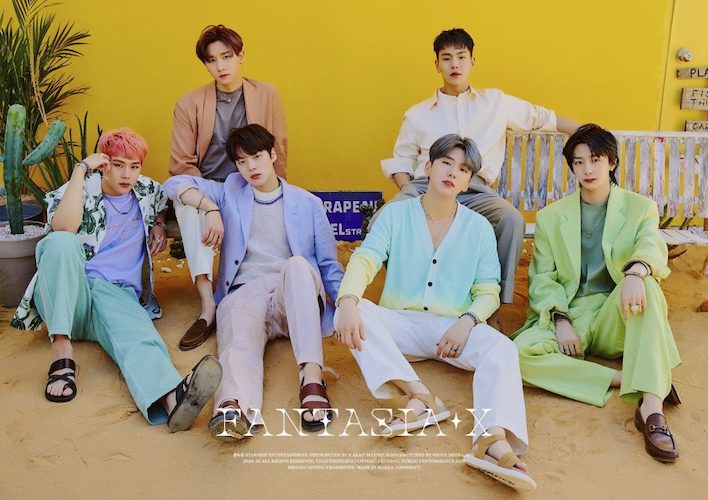 TXT and Yubin will also create their own travel itineraries by choosing the spots they all want to travel, including all the foods they want to eat all over the country. Yubin will also show off her hometown, Gwangju. 
April's Jinsol and Yena will introduce the viewers to the attractions in South Korea that are part of K-pop music videos. 
VICTON will show off games that can be enjoyed at home and talk about South Korean destinations they haven't visited.
K-pop boy band, ATEEZ will also give you a recipe for their favorite Korean food. 
The series will also talk about how not being able to meet fans is affecting the K-pop idols. Lots of live concerts have been canceled amid the recent coronavirus outbreak. 
Read: Coronavirus in South Korea: Upcoming Spring Korean Music Festivals Canceled or Postponed
The first episode will air on SBS MTV June 7 at 7 pm KST and on SBS S!L on June 8 at 6 pm KST. It will broadcast in more than 150 countries through global MTV, including the US, China, Brazil, Spain, and France. 
Continue reading: Did You Enjoy the BTS's Bang Bang Con? It's Time For Some More of Virtual Togetherness During Social Distancing