Seoul is a modern, technologically advanced, and very culturally rich city. It is home to many art galleries and museums, which conventionally cover heritage, history, art, and culture. Besides, Seoul also has many unique, strange, funny, exciting, and exclusive museums. These museums give you more niche from entertainment and education to augmented reality experience that challenges your senses.
Here are the 11 unique museums in Seoul that you should check out on your next visit to South Korea!
Lock Museum
Locks and keys are a part of our daily life 24×7. Have you ever heard of a museum for locks? Tens of thousands of locks and locks everywhere! Seoul has a unique museum of locks displaying ancient to most modern locks and keys. Founded in 2003, this fascinating museum is located in Jongno-gu, Seoul and gives a new perspective on locks.
The Lock Museum has a unique collection of more than 4,000 locks, keys, and key holders from Korea and around the world. You get a chance to learn the creativity and knowledge of the lock makers. The sophisticated lock mechanisms and variety of shapes and sizes from simple to complex locks and keys will challenge your brain.
Teddy Bear Museum or Teseum
Teddy Bear Museum or Teseum in Jongno-gu, Seoul, is a teddy bear theme park where visitors can enjoy the world of teddy bears. The museum has so many versions/verities of cute teddy bear doll in many sizes. Some teddies are interactive, and visitors can touch and hold teddy bears.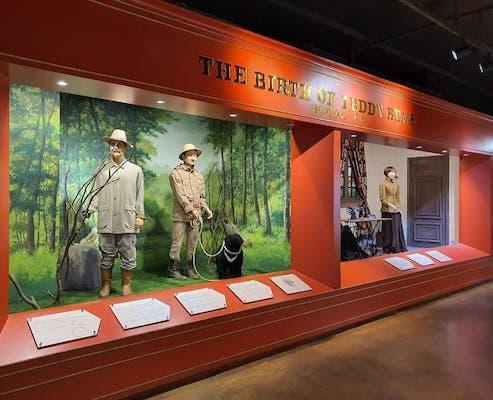 You can even take charming photos with cute teddies for your Instagram! Visitors can also learn about the origins and history of the teddy bears. The museum also showcases Seoul's history enacted by teddy bears. The museum also has a teddy bear exhibition, gift shop, cafe, and convenience store.
Trick Eye Museum
Trick Eye Museum, Seoul, is an art museum with a difference. Every artwork is augmented in some way, making the whole space interactive. The artworks are created by using combinations of walls, ceiling, and floor, deceive the eyes. The optical illusion techniques make the visual artwork on the plane appear in stereoscopic 3D form. It provides scope for many stunning and impressive photos.
The Trick Eye Museum is unique for young children and is a one-of-a-kind experience and an absolute must-visit. In the museum, you can freely take pictures with famous paintings, ride, hug, or even go inside the exhibits. There are also a range of interactive games, mirror maze, and year-round Ice Museum. The Ice Museum houses life-sized ice sculptures, exhibits such as horse carts or houses, slides, etc., everything made of ice.
Seoul Animation Center
Seoul Animation Center is a fantastic place for fans of comics and animations. It is a truly unique and captivating space both children and adults won't forget. It was established to support the South Korean comic book and animation industry by the government. The Seoul Animation Center has added the attraction of games and cartoon characters.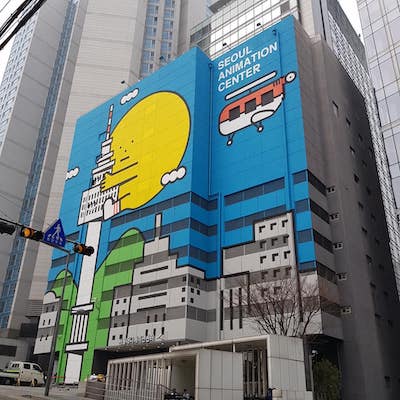 The Seoul Animation Center is rebuilding the "Anitown" as an imaginary industrial clustering project for cultural content in the Namsan area. In Anitown, there are colorful cartoon murals and sculptures and a street where you can meet comic characters. It offers a variety of experience programs and creative studios. The venue has charming decoration aal around and houses a library and a cinema.
Knife Gallery
Knife Gallery in Seoul has a unique collection of bladed weapons (knives), many other different types of knives, swords, and movie replicas of fantasy swords from many countries as well as self-defense gear. The gallery is just off the main walkway in a small alley in Insadong. It is a wonderful place with large rooms of displays, which you can tour, study the exhibits and take pictures.
There are special display areas with unusual weapons from Japan and China, along with ancient style warrior costumes. You can also learn the process of making swords and knives from scratch in ancient times. It also has practical daily use of knives and decorative ones for sale.
Alive Museum & Dynamic Maze
The Alive Museum & Dynamic Maze is in the Insadong area, Seoul, and has many optical illusion exhibitions, including 3-D paintings, multimedia exhibits, and objects. It is the largest 4-D art museum in Korea. Visitors can discover the tricks inside the paintings and then become a part of the paintings. 
The works by world-famous artists like Gogh and Picasso are transformed into multi-dimensional optical illusions through perspective and mirror effects. With these illusions, even you can become a part of the famous paintings. There is Alice in Wonderland-themed exhibition and a winter kingdom-themed display to enjoy! 
The adjoining Dynamic Maze is a vast maze, that poses all kinds of physical and mental challenges requiring a variety of skills to figure out clues, decode puzzles, and complete physical activity tasks to find the exit. This indoor maze's course has a variety of obstacles ranging from walls to climb over, missions requiring attention to details, screaming, and dancing to simple trial and error to escape Haechi's Attack. It also includes a mirror maze, vertical maze, climbing a hill, and various other activities.
Simone Handbag Museum
A relatively small museum in Gangnam, Seoul, has on display over 300 handbags from 1550 to present-day contemporary brands, including some of the most luxurious handbags. Simone Handbag Museum is worth a visit for handbags, fashion, and fashion history. The history of handbags is displayed in chronological order with each bag on the historic floor held by a bespoke claw.

The design of the museum is fascinating as the mannequins for the Simone Handbag Museum are designed and developed with the help of designers, tailors and embroiderers depending on the handbag they display.
Seoul Education Museum
The unique Seoul Education Museum gives the history of Korean education and its development process, at a glance. It is a museum specializing in education by exhibiting various materials such as teaching artifacts and photographs of courses, educational contents, educational institutions, and educational activities by period.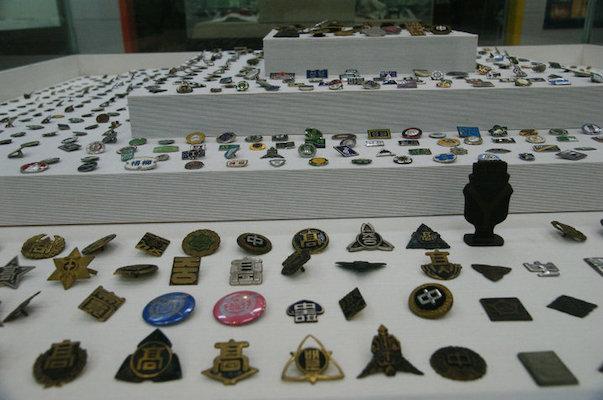 The museum provides the status of Seoul education and presents the bright future of Korean education to descendants who will lead the 21st century. It makes one realize the great power of education and gives a feel of the pulse of the Seoul education system that has been intact even in the vortex of history.
ToyKino Museum
The toy museum, "ToyKino Museum," located in Jongno, Seoul, is one of the largest toy museums in Korea. The unique museum has more than thirty thousand toys and character figures from movies and animation. These include classic characters of Mickey Mouse, Superman, Batman, Spongebob and Star Wars, etc. and Korean traditional toys.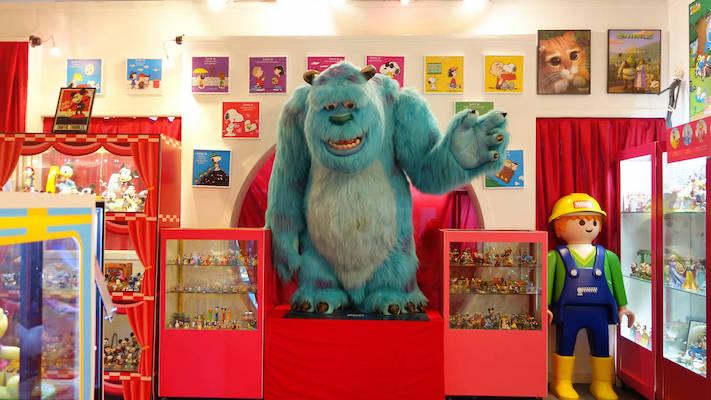 These toys are in four galleries: Animation comic book heroes, Superheroes, Sports, and Cartoon Characters. Many of the featured toys are rare collectibles.
Beautiful Tea Museum
The Beautiful Tea Museum is in the artistic and cultural district of Insadong. This unique museum promotes Korean tea culture that has been important for centuries, and recent decades have seen its revival. The Beautiful Tea Museum collects, preserves and exhibits tea-related utensils and items, in particular gorgeous porcelain pots and a wide variety of tea leaves from Korea and beyond.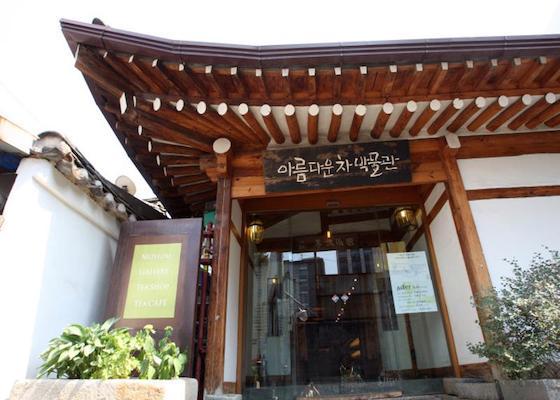 Visitors can also acquire information about varieties of tea. Inside the museum, there is a tea house named "Tea Story," serving hundreds of types of tea and giving traditional tea experience. At the tea shop, visitors can purchase tea leaves from all over the world and handmade porcelain cups from talented ceramists.
T.um – SK Telecom Ubiquitous Museum
The exclusive T.um – Telecom Ubiquitous Museum is located in the impressive T. Tower in the Uljiro district of Seoul. SK Telecom is the first Korean mobile carrier. The museum showcases SK Telecom's vision to connect the future world through passion and innovation where innovation takes place in all aspects of life and a future where everything is connected. At T.um, you get a first-hand experience of the development of technology in Korea and speculations on what the future may be. 
T.um – SK Telecom Ubiquitous Museum takes you on the journey, connecting the world with the future. The new ICT ecosystem at T.um shows the world in 2050, where the human race combines their advanced technologies in energy facility, urban agriculture, and healthcare to construct the future city "HI-Land." Through a realistic virtual expedition to the future city HI-Land 2050 and you get a first-hand experience that embarks on the HI-Land Platform and moves straight down to the underwater city located 800 meters deep in the ocean.
Here are some more museums and galleries in Seoul you can add in your South Korea travel itinerary:
Let us know if you enjoyed any of these unique museums of Seoul in the comments below!