Discover the enchanting beauty of South Korea in winter with our comprehensive guide. Explore essential travel tips, what to pack and wear for the cold weather, top destinations for snowy landscapes, and unique activities like ice skating, hiking, and ice fishing during winter in South Korea. Learn about cultural experiences in jjimjilbangs, visit fairytale-inspired places, and join in the vibrant winter festivals. Whether you're seeking serene temples in the snow or festive holiday celebrations, our guide offers all you need to make your South Korean winter journey unforgettable.
Read also: The Ultimate Guide to Gangwon – Home to the 2024 Winter Youth Olympic Games
A Practical Guide for Winter in South Korea
Winter in South Korea spans from late November to early March, with temperatures varying across different regions. It can be extremely cold near the northern border, while in southern areas like Jeju, the weather is relatively mild. For example, Seoul typically experiences temperatures about 10F lower than Suncheon. The cold in South Korea is often penetrating and damp, making it essential to wear appropriate winter clothing to stay comfortable.
What to Pack and Wear for Winter in South Korea
Traveling around South Korea in winter often involves walking or using public transport and spending at least 30 minutes outside daily. People who feel warm quickly but are sensitive to cold weather might need to dress in layers. Here are some suggestions for what to wear:

Tops: For warmth during South Korean winters, consider layering clothes effectively. Start with a base layer like a thermal tank or long-sleeve top, followed by a light T-shirt, a sweater, and a winter coat with good insulation. It's essential to choose a coat designed to combat the damp, penetrating cold typical of the region. While some options may not endure beyond a single winter, others are known for their durability. Shopping locally or abroad offers a variety of styles to suit individual tastes, focusing on finding something that provides warmth and longevity. Quality coats can last several years, making them worth a winter travel investment.
Bottoms: In South Korea, during winter, it's common to wear leggings or thermal leggings for extra warmth, with some individuals opting to double up by wearing two pairs.
Socks: Depending on the day's weather, warm socks are essential for comfort in South Korea's winter. Merino wool socks are an excellent choice for their warmth and quality. There are also thermal options available in various stores, though their effectiveness can vary.
Shoes: The choice of footwear for a winter trip to South Korea largely depends on the specific destinations and activities planned, especially regarding time spent in snowy conditions. If there's a lot of snow, investing in sturdy, waterproof snowshoes is wise. However, for those not planning to be in heavy snow, less robust boots are sufficient. Many people find comfortable, easy-to-wear shoes suitable for daily use, such as slip-on boots, moccasin-style shoes, or regular sneakers. There's usually less concern about navigating slippery paths or deep snow in areas where roads and sidewalks are well-maintained and clear of snow.
Extra: Wearing a knit scarf is practical and stylish for South Korean winters. Scarves made from wool, cashmere, or alpaca are especially cozy and effective in providing warmth. While various scarves can be useful, those made from high-quality, soft materials are favorites for their comfort and warmth.
Note: Gloves and hats are often unnecessary for everyone in South Korea's winter, especially for those who tend to misplace them. However, for those who feel the cold more acutely, adding ear warmers to their winter attire can be a practical choice for extra warmth.
Places to Visit in Korea During The Winter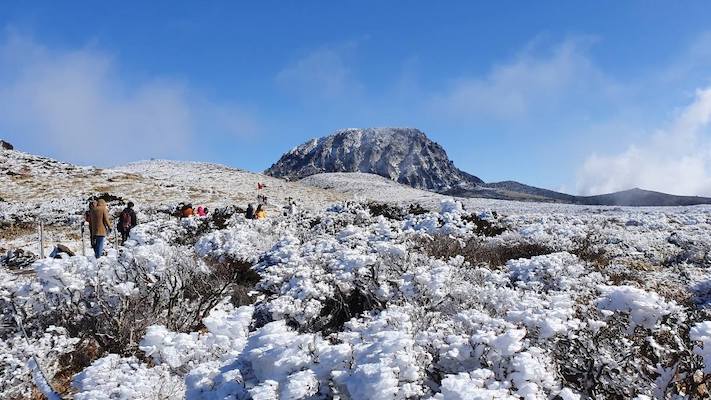 Various unique places are available for special events like romantic dates. However, for those seeking snowy landscapes, South Korea offers numerous destinations during winter. Planning an itinerary that includes Seoul, Gyeonggi-do, and Gangwon-do will increase the chances of experiencing snow. Jeollabuk-do is also known for its picturesque snowfalls. However, if the goal is to avoid freezing temperatures, regions like Jeju, Jeollanam-do, Busan, and Gyeongsangnam-do are preferable, as they tend to be cold but not as extreme.
Also find Best Korean Food to Try in Winter
Things to Do in Korea In Winter
Planning activities for a winter trip to South Korea can help determine the cities or towns to visit. Here are various options to consider:
Ice Skating
Ice skating is a popular winter activity in South Korea, with many rinks available in Seoul and other large cities. These rinks can get quite busy during peak times, so it's advisable to plan visits accordingly. In Seoul, there are several well-known ice skating locations, offering visitors a fun experience.
Lotte World (which is indoors)
Seoul Plaza
Onemount Snow Park
Go Hiking
Hiking is a year-round activity in South Korea, attracting many enthusiasts even during winter. Popular hiking destinations like Jogyesan offer scenic beauty and are especially enchanting during winter. Another notable location is Daedunsan, famous for its bridges, which present a spectacular view when covered in snow.
The passion for hiking in South Korea doesn't wane even in freezing weather. In fact, hiking to witness the sunrise on January 1 has become a significant tradition, illustrating the locals' love for outdoor activities regardless of the cold.
Spend The Day at A Jjimjilbang (찜질방)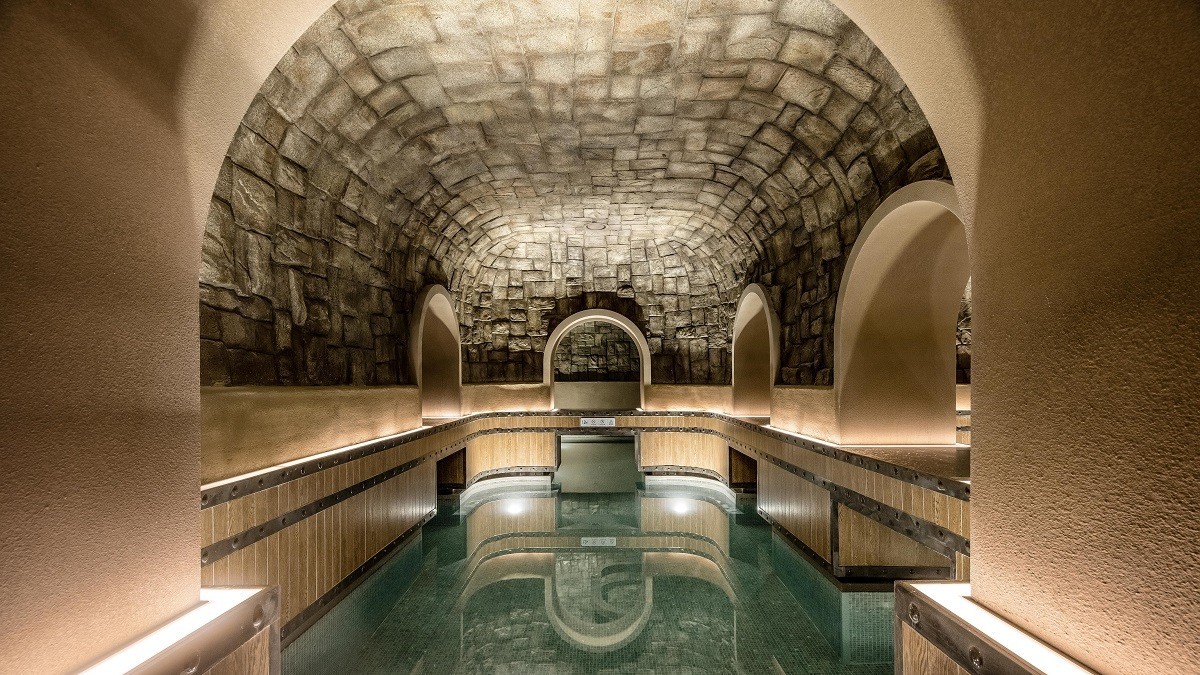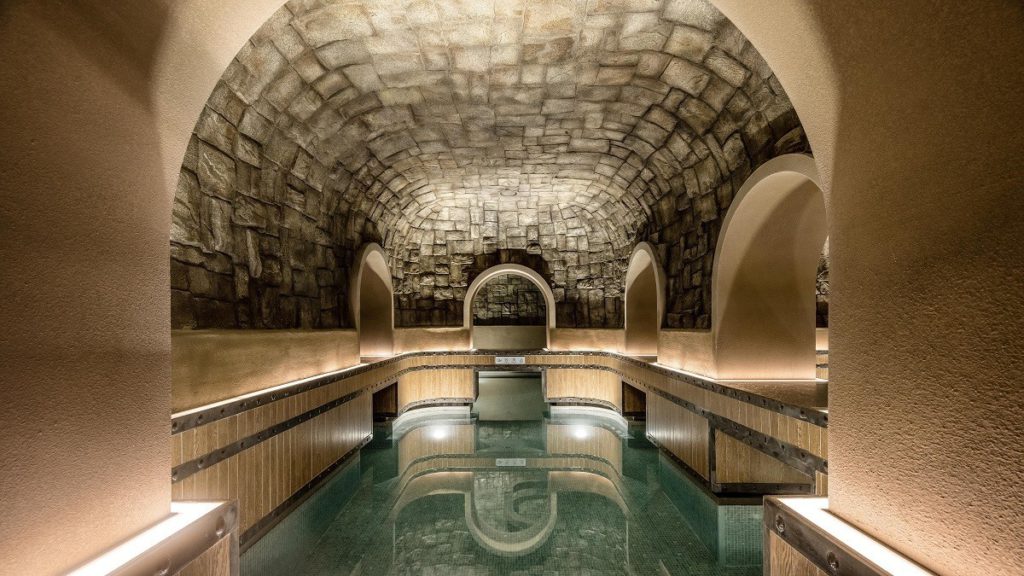 A great way to warm up on a cold day and find an affordable place to stay in South Korea is by visiting a jjimjilbang, public bathhouse with gender-separated facilities. These baths are integral to Korean culture and can be found almost everywhere, even in smaller towns. It's important to remember to shower before entering the baths.
In Seoul, several renowned jjimjilbangs are known for their amenities and comfort. Some offer beds in private sections, enhancing the experience. Such facilities not only provide warmth and relaxation but also offer a unique insight into Korean customs and lifestyle.
Go Ice Fishing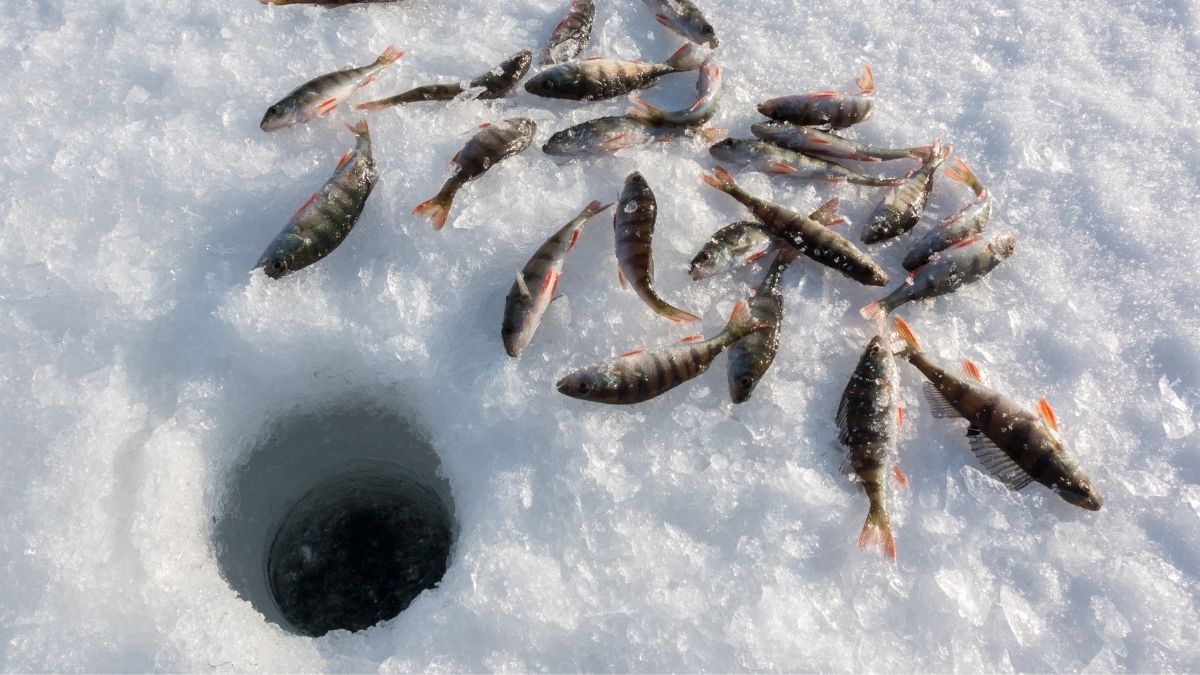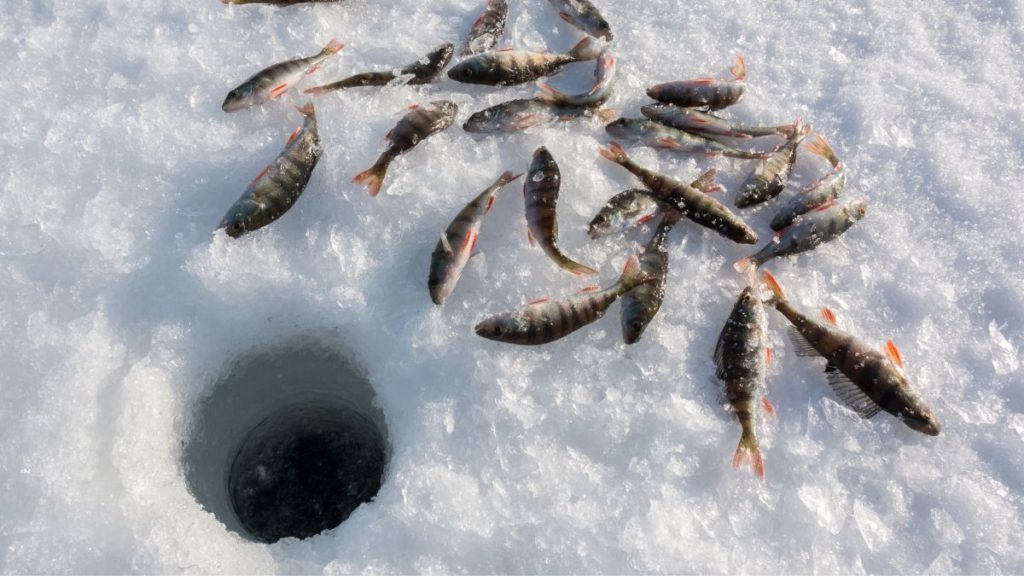 Ice fishing is available for those interested in trying something unique during a winter visit to South Korea. The most popular areas for ice fishing are in Gangwon-do, particularly near Hwacheon and Sokcho. For those keen on experiencing it, the Hwacheon Sancheoneo Ice Festival is a notable event where you can engage in ice fishing along with other winter activities. Tickets for this festival can be booked in advance, offering an opportunity to enjoy a distinctive aspect of winter in South Korea.
Visit Chuncheon and Other Fairytale Inspired Places
Chuncheon, located just outside Seoul, is an ideal day or weekend destination. It offers a range of attractions, such as Nami Island, Petite France, the Garden of the Morning Calm, and the intriguing Cheongyang ice fountain. Each location provides a unique experience, from picturesque landscapes to cultural explorations.
Additionally, South Korea boasts other fairytale-like places perfect for winter visits. These include Meta Provence in Damyang, known for its charming scenery, Edelweiss Swiss, Namhae's German Village, and another Provence-themed village in Paju. These destinations offer a blend of cultural experiences and scenic beauty, making them excellent choices for those exploring beyond the usual tourist spots.
Note: A Solo Woman's Guide​ to Chuncheon
Visit The Various Temples and Palaces
Korean temples are stunning in all seasons but remarkably breathtaking in the snow. The contrast between the pristine white snow and the vibrant colors of the temples creates a striking visual. While fall foliage and cherry blossoms provide close competition in beauty, the snowy backdrop adds a unique and serene charm to these sacred sites.
An added advantage of visiting temples in the snow is the likelihood of fewer visitors due to the cold weather. This can offer a more peaceful and personal experience, allowing for quiet reflection and the opportunity to appreciate the beauty of the temples without the usual crowds.
Go To Different Winter Festivals
South Korea is renowned for its love of festivals, with a wide array celebrating various themes and occasions. Practically any interest or subject likely has a corresponding festival, showcasing the country's rich culture and enthusiasm for communal celebrations. These events range from traditional and cultural to modern and unique, providing something for everyone to enjoy.
Enjoy The Winter Holidays In Korea
In addition to the standard New Year celebrations, winter in South Korea is marked by two other major holidays: Christmas and Lunar New Year (Seollal).
Christmas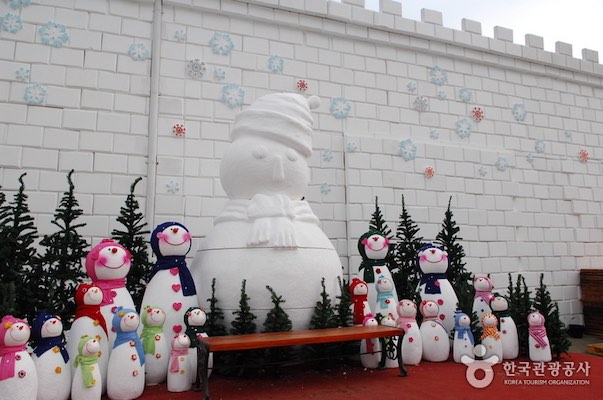 In South Korea, Christmas is celebrated differently than in many other places. It's often seen as a holiday for couples. However, this doesn't mean the festive spirit is lacking. Throughout the country, especially in cafes, holiday decorations are abundant. Seoul, for example, hosts Christmas markets throughout December, offering a festive atmosphere for visitors and locals alike. Guides on celebrating Christmas in Seoul can provide insights for those looking to immerse themselves in the holiday spirit.
Seollal (설날)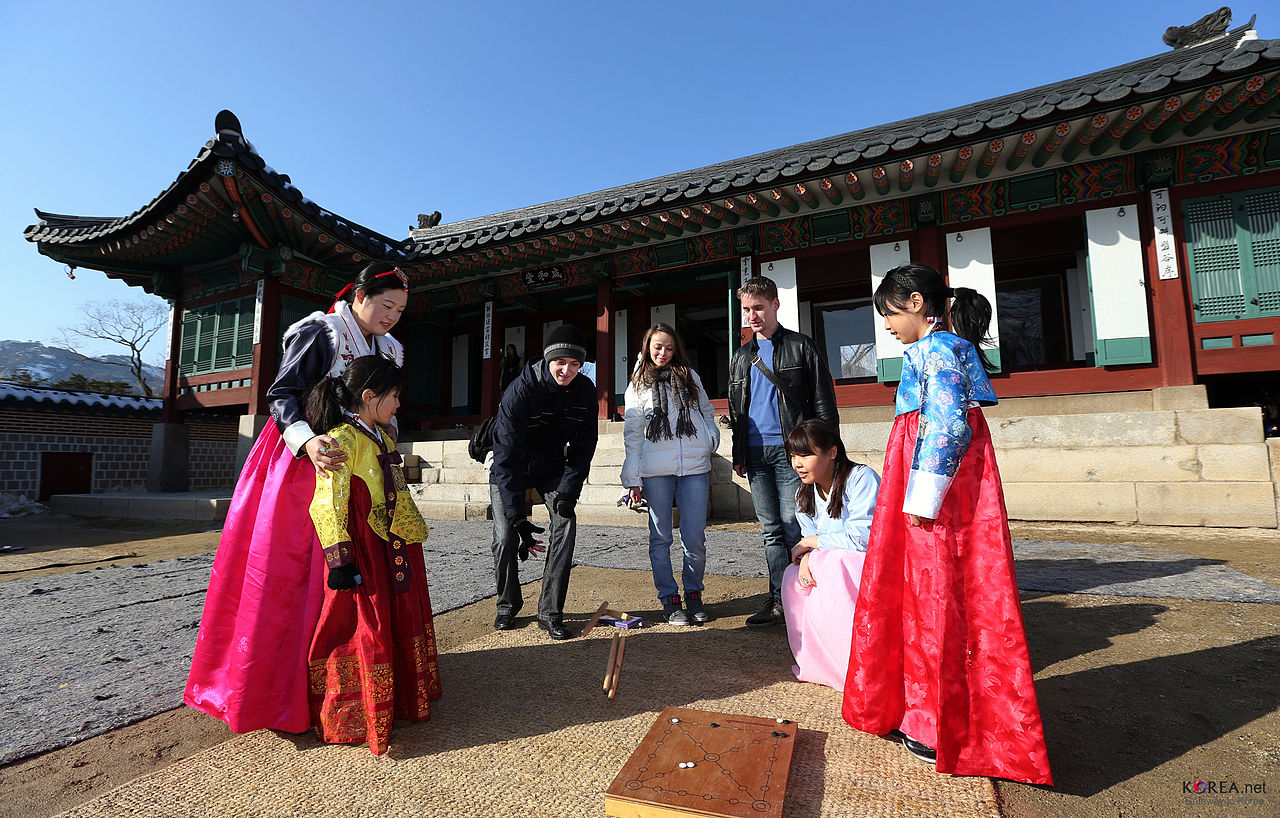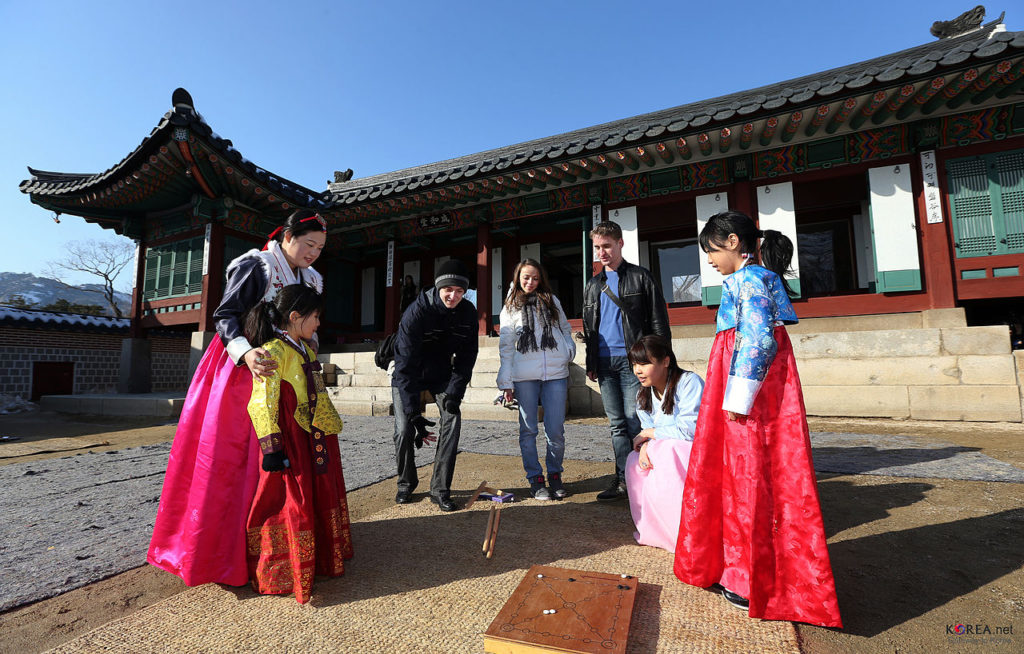 Seollal, akin to Chuseok in September or October, stands as one of the most significant holidays in Korean culture, also known as Chinese or Lunar New Year. It typically occurs in January or February, with the primary day in 2024 falling on February 10.
During Seollal, visitors should be aware that many establishments might be closed. However, it's an excellent opportunity to visit palaces, which are open and free of charge, and to experience a quieter Seoul, as many locals travel to their hometowns during this period.
To fully embrace the Seollal festivities, indulging in traditional activities is recommended. Enjoying tteokguk, a customary dish, and playing yutnori, a traditional game, are popular ways to celebrate. These activities offer a taste of Korean culture and tradition during the holiday season.
234 total views, 1 views today