Do you feel that the cold breeze is getting more uncomfortable lately? That's a little bit concerning, especially if you're aiming for the most romantic winter date ideas around the gorgeous city of Seoul. Rest assured, and join us as we explore the best indoor date spots you can visit during this cold winter, easily accessible from Konkuk University Station in Seoul, South Korea.
Looking for Indoor Spots to Escape the Chill and Enjoy the Best Romance in South Korea?
Winter is approaching, and the search is on for warm, inviting places to visit, particularly for those planning dates in Seoul, South Korea. While a chilly breeze can certainly add a touch of romance, spending too much time in the cold winter air can lead to less-than-ideal situations.
Fortunately, Seoul is home to a variety of spots perfect for a cozy and romantic date. And today, we'll focus on the 3 best date spots near South Korea's Konkuk University Station in Seoul.
These destinations offer warmth and charm, ensuring your winter dates are as comfortable as they are memorable.
Top 3 Indoor Date Spots in Seoul, Easily Accessible via Konkuk University Station
Did you know the alleys near Konkuk University Station on Subway Line #2 offer impressive romantic destinations? They have been attracting visitors with a multitude of iconic indoor dating spots for couples who are looking for an escape from the cold winter.
Not only are these places amazing to spend quality time with your date, but they are also easily accessible via Konkuk University Station on Subway Line #2. Therefore, you don't have to worry about renting a car or looking for parking spaces. Just focus on the journey and destination while experiencing the best romantic date.
Join us as we guide you through the top 3 indoor spots for your cozy, romantic date ideas in Seoul, South Korea.
Cigloo – Private Cinema
One of the best ways to enjoy your romantic date is simply by watching your favorite series together. However, there are some circumstances when watching them at home may be impossible. You may be living with a roommate, or it is still too personal for a second or third date.
Meanwhile, cinemas don't have anything showing that interests both of you. And watching a boring movie might dampen the mood of your date.
In that case, you can visit a private cinema rental, Cigloo.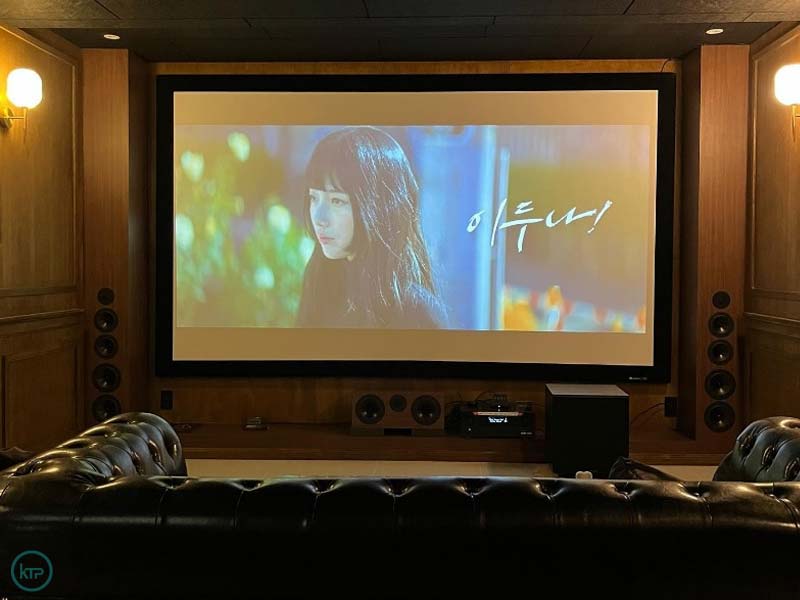 Cigloo is a cozy spot to watch the latest Netflix series, exciting sports games, hit movies, or your preferred YouTube videos in a private setting. You can access this place just a short 200-meter stroll from Exit No. 1 of Konkuk University Station.
It offers a unique entertainment experience, you can enjoy with your friends and your date in a private setting.
Schedule and Reservation
After booking the place online, you'll receive a text with a door passcode to access Cigloo. Then, you can kick off your shoes and relax in comfy indoor slippers. While the theater provides access to various streaming services like Netflix, TVING, and Disney+, you must use your account to log in.
Feel free to get your own snacks and drinks, but remember, you cannot bring full meals into the room.
Cigloo private theater is available for 3-hour sessions. Each session starts at different times:
midnight,
9.30 AM,
1 PM,
4.30 PM, and
8 PM.
Furthermore, rental fees range from 45,000 to 60,000 KRW (approximately 35 to 46 USD). This standard price usually covers 2 guests. However, the place can accommodate up to eight people, with an additional fee of 10,000 won for each extra guest.
With a 140-inch screen and impressive sound system, you can enjoy an ideal retreat from the chilly winter weather. This place is one of the perfect indoor spots for your best winter date ideas in Seoul, South Korea.
CIGLOO
Address: Room 213, 2nd Floor, 190 Misagangbyeonjungang-ro, Hanam-si, Gyeonggi-do, South Korea
Ddowaddo – Indoor Fishing Spot
Secondly, among South Korea's indoor spots for your winter date ideas in Seoul – Korea is Ddowaddo. It is an indoor fishing spot where you can uniquely spend time on a fun fishing date in winter.
Imagine short sleeves and shorts for winter date ideas? The best place to do it is in this Ddowaddo indoor fishing spot. You can easily find this place after a 10 to 13-minute walk from Exit #1 of Konkuk University Station on Subway Line 2. Then, you will see Dddowaddo's basement entrance next to a 7-Eleven.
Once you pay for the entrance fee, you will get a small fishing rod, baits, apron, and gloves. Then, you will get an assigned seat near the massive fish tank in the middle of the store. You can also participate in various fishing contests available in the venue.
Finally, the entrance fee for this venue varies:
Men = 10,000 KRW (7.72 USD),
Women = 9,000 KRW (6,94 USD),
Couples = 18,000 KRW (13.9 USD),
Teenagers = 8,000 KRW (6.17 USD), and
Preschool children = 5,000 KRW (3.86 USD).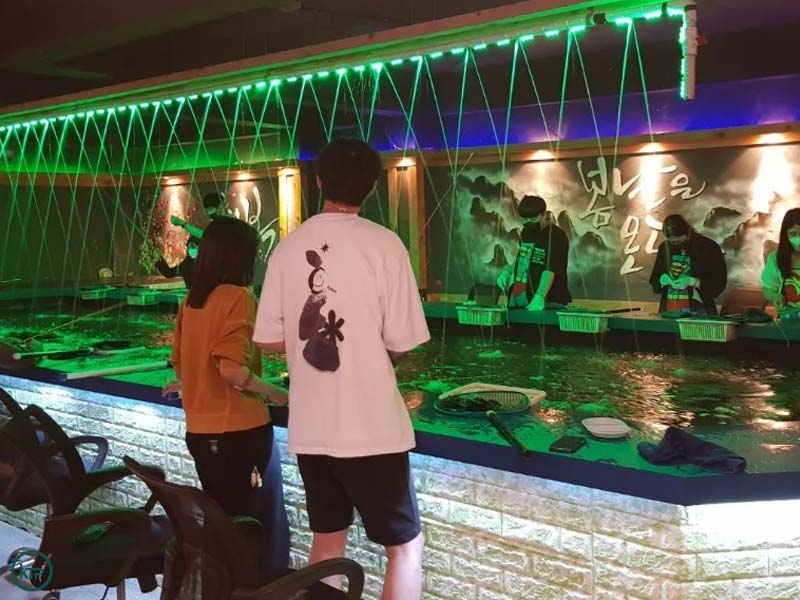 Onyem – Art Studio
Finally, you can choose to try out a painting class together for one of the best winter date ideas in Seoul, South Korea. This is especially if you—or your date—are an art enthusiast.
Onyem Art Studio is only eight minutes from Exit #6 of Konkuk University Station. You simply need to walk straight from the exit. Then, turn left to the small alley that leads to Joyang Market in Gwangjin-gu, eastern Seoul.
Wear your apron and paint away! Give your date a special present to commemorate your unforgettable moment together. It doesn't have to be fancy and you don't have to transform into a master painter. Just give yourself a little bit of confidence and love, then ask the available instructor for a bit of touch-up or even a lesson.
This will be one of the most memorable winter date ideas you can enjoy in Seoul, South Korea. And best of everything, you can do it away from the cold.
Online reservation at Onyem is available via KakaoTalk. You can book a class with fees ranging from 40,000 to 50,000 KRW (30 – 39 USD) for up to 4 participants from 1 PM to PM, except on Tuesdays.
ONYEM Art Studio
Address: Room 201, 2nd Floor, 843-9 Jayang-dong, Gwangjin-gu, Seoul, South Korea.
So, are you ready to experience the most exceptional winter date ideas at these iconic indoor spots in Seoul, South Korea? Reserve your date right now and have the most romantic memory with your partner!
From picturesque landscapes to hidden gems and cultural adventures, follow KoreaTravelPost's Twitter, Facebook, Instagram, LinkedIn, and Flipboard for a thrilling journey through the heart of Korea
Related Posts
180 total views, 12 views today