South Korea is so much more than just great food, more than excellent entertainment, and more than super slick technology that can wow even the most cynical!
Whenever people consider South Korea as a holiday destination, it's because of either Korean cuisine or the Hallyu wave or to enjoy the world of technological advances. But, there are so many other interesting facts about South Korea that will make you wanna visit the country!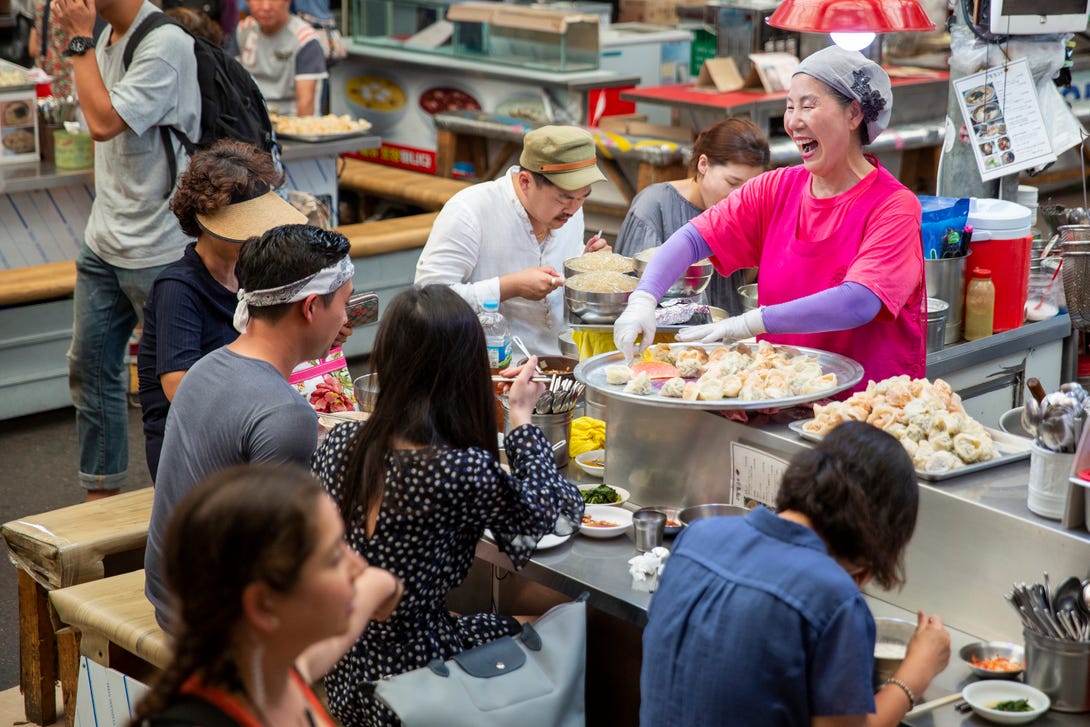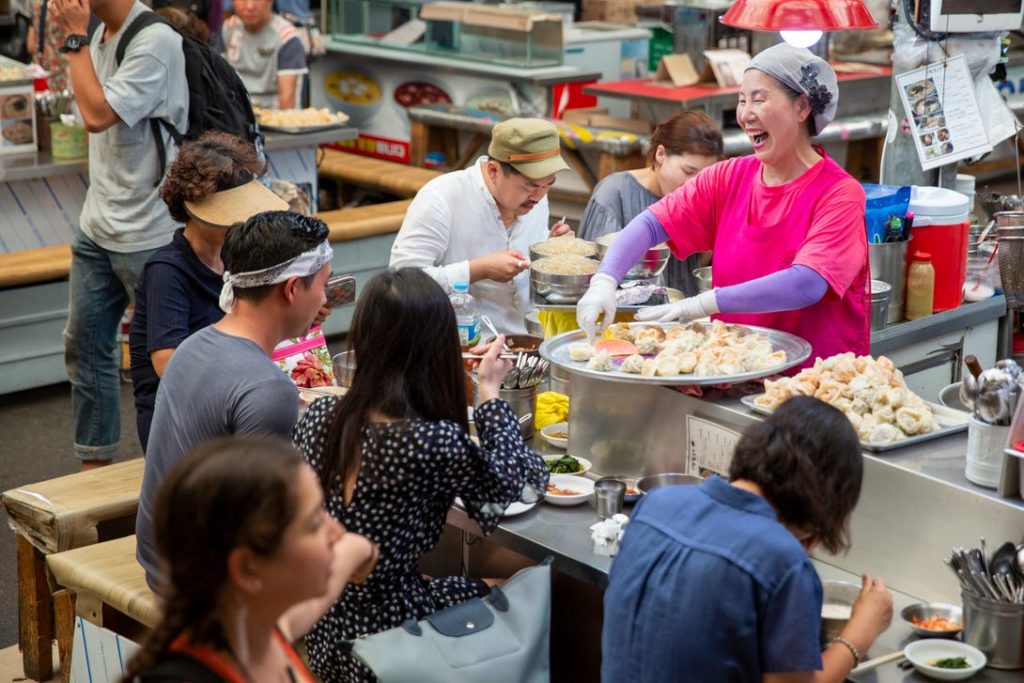 Korean cuisine is incredible and deserves to be eaten in the most authentic style. Enjoy food cooked by ajummas who live by their food carts. These carts have been in their family for generations.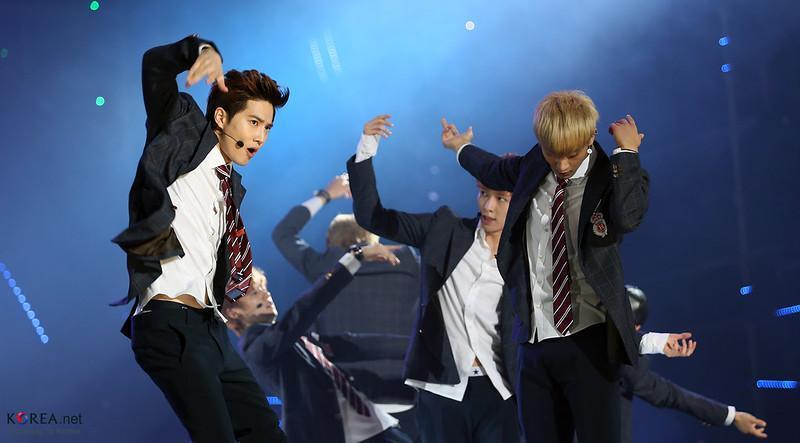 Hallyu wave has hit people hard all over the globe. People want to experience the world of K-pop stars in person. They want to enjoy their music and dramas right at the location!
For people looking for some technologically advanced fun, the country is the perfect place where you can watch entertainment shows in real-time as quickly on your smartphone. The city's Times Square can give the original one a run for its money.
South Korea is all of that and much more! More than just great food, more than excellent entertainment, and more than super slick technology that can wow even the most cynical.
South Korea is brimming with unique culture, a tumultuous history, and nature's gorgeous hidden gems.
Interesting Facts About South Korea
There are some interesting facts about South Korea that you should know before making the travel plans to South Korea. We have curated some interesting facts about South Korea to whet your desire to know more about the country.
Read on below to check out some interesting facts about South Korea!
#1 Almost everywhere you wanna go, you can make a day trip from the major cities
South Korea is about 100,000 square km in size, but most of the land is covered in forests. With more than half of the area as a forest, it's easy to travel to different places in South Korea from one or two main cities.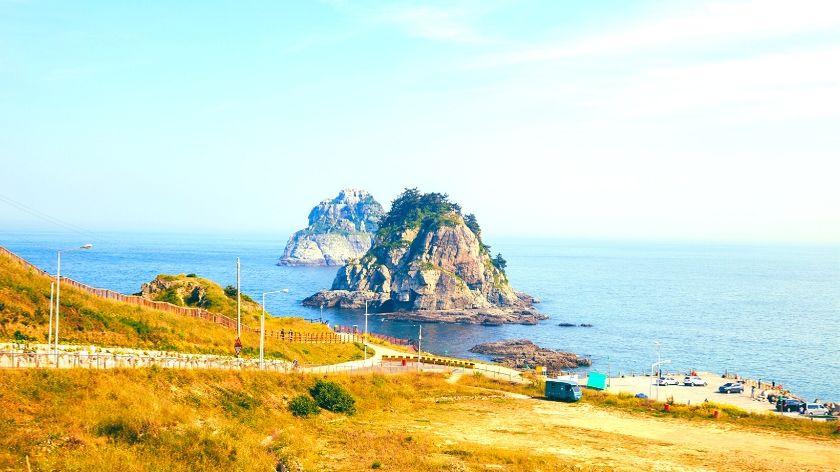 That, combined with the world's leading public transportation system that traverses all across the country, makes for a good time! You can use the Korea Rail Pass for unlimited train trips for a specific period.
In South Korea, you can start your trip in one of the main cities, think Incheon, Seoul, Daegu, or Busan. For a day trip, simply pack your backpack for the day and head out nice and early. And, you'll be back by dinnertime to unwind. 
For example, if you are in Seoul, you can plan some incredible day-trips that can be so much fun!
Nami Island – A beautiful and picturesque island with some tranquil walking trails and filming location of 'Winter Sonata.'
Muui-do Island – Also, a filming location for the famous K-drama 'Stairway to Heaven.'
You can read more about 8 Korean Islands For Day Trips Near Seoul and Incheon Port That Aren't Jeju or Nami.
Even Busan is visitable through a day trip from Seoul. Simply buy a train ticket for KTX Trains, and you'll be there in just 2.5 hours.
#2 More than half of South Korea is covered in forests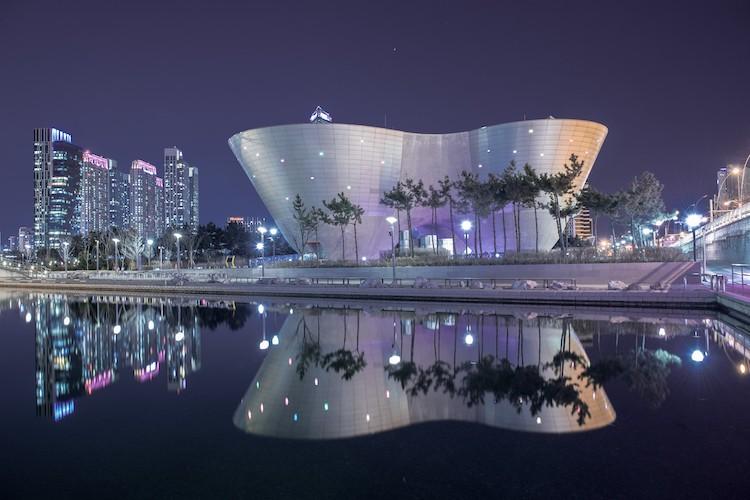 Beyond the futuristic architecture, South Korea boasts a spectacular natural landscape, 64 percent of which is covered in forest.
There are plenty of mountains, including eight that surround the capital. Cities are surrounded by mountain peaks, great lakes, and forests right next door to some suburbs.
Some of the natural destinations in South Korea are the world's best-kept secrets – quiet beaches with crystal clear waters, hiking trails around untouched mountains, majestic views of the country from mountain peaks, villages overflowing with history and culture. 
It is difficult to imagine considering South Korea is one of the most urbanized cities in the world.
The country also has 2,413 kilometers of the seaside, with vast coastal plains to the west and south, and nearly 3,000 small uninhabited islands just offshore.
#3 There are no boundaries in Korean cosmetics – Equal opportunities for men and women 
In most countries, makeup and skincare is traditionally a female-specific activity and products. However, South Korea has broken the rule for years. Men use makeup and beauty products just as much as women.
Most Korean celebrities, male and female, always have a makeup artist at hand. Men in Korea are not ashamed of using makeup, though their regime may not be as stringent as Korean women.
#4 Korean Skincare products are taking over the world!
Everyone has heard of the 10-step Korean skincare routine, and it is becoming one of the fastest adopted skincare routines worldwide.
The world is pretty much-adopting anything and everything endorsed by their favorite Korean celebrities. Websites like SokoGlam and Amazon have given access to Korean skincare products to people all around the world.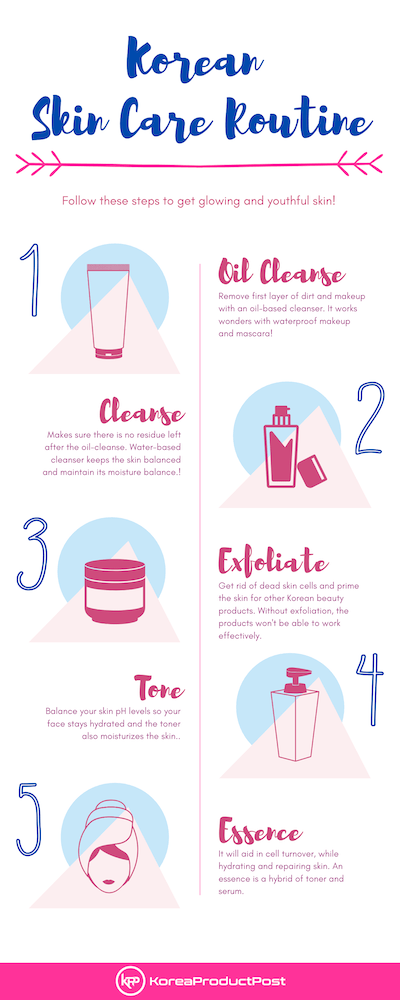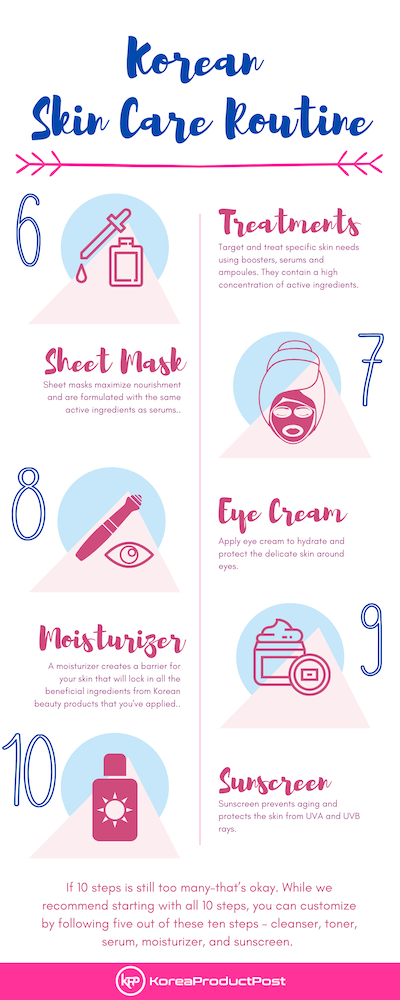 Here is a concise 10-step Korean skincare routine for reference.
Makeup Remover and Oil Cleanser – The K-beauty product removes all the makeup residue from your face.
Water-based Cleanser – The next step to removing all the impurities which have built up over the day on your face.
Exfoliator – Remove all the dead skin cells from your skin and remove all blackheads for clear, polished skin.
Toner – Use a toner every day after washing your face to dampen your skin again and balance your pH levels.
Essence – It is the soul of the Korean skincare routine! It's a hybrid toner/serum made to assist with skin repair and hydration.
Serums and Ampoules – Concentrated essences for more skincare repair, or to target dull areas.
Sheet Masks – These are K-beauty products for skin nourishment. Use at least twice a week, or every day if you like!
Eye Cream – To assist with repairing the soft skin around your eyes.
Moisturizer – Another step to re-hydrate your skin and keep the moisture locked-in for the whole day.
Sun Protection – Every single person and their mum use sun protection in Korea. It protects against premature aging, and of course, skin cancer.
#5 World's capital for plastic surgery
South Korea is the world's capital of plastic surgery, as the country is quite obsessed with perfect skin and body.
The cosmetics industry is booming in Korea, and there are more than 500 cosmetic surgery centers in the city of Gangnam. These centers not only serve locals, but tourists also prefer them. 
People from all around the world fly to South Korea to get surgical enhancements because of the high level of professionalism and skill.
#6 South Korea is home to a number of professional gamers
In most countries in the world, gaming is a leisure activity. However, in South Korea, people have led the world in professional computer gaming. They take the world titles in popular global games like Overwatch, League of Legends, PUBG, and Starcraft.
Gaming is not just a hobby in Korea; it's a lifestyle! Becoming a professional gamer is a legitimate career path in South Korea. Successful players in Korea are like celebrities and make a lot of money.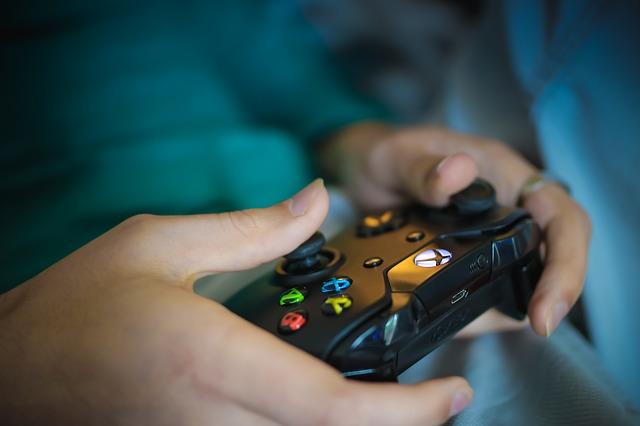 Gaming is a mainstream sport in Korea, referred to as e-sport, just like the NFL and Super Bowl in the USA.
There are even dedicated seasons for different games, live streaming of games, tickets to watch the players, and the whole shebang.
#7 Happy Birthday +1 – You're always a year older in South Korea
If you use the native way of counting age, you will always be a year older in South Korea. How amazing is that!
Everyone is already one year old at birth. Babies are considered one year old at birth as they spend nine months in the mother's womb. 
On New Year's, everyone turns a year older! That means, in Korean age, you could already be two years older than you are in an international age.
For example, if a baby is born in December, the child will be two years old as soon as January comes, that's just a couple of weeks.
You can calculate your Korean age by a simple formula:
(Current Year – Your Birth Year) + 1 = Your Korean Age
#8 Home to one of the World's Best Airports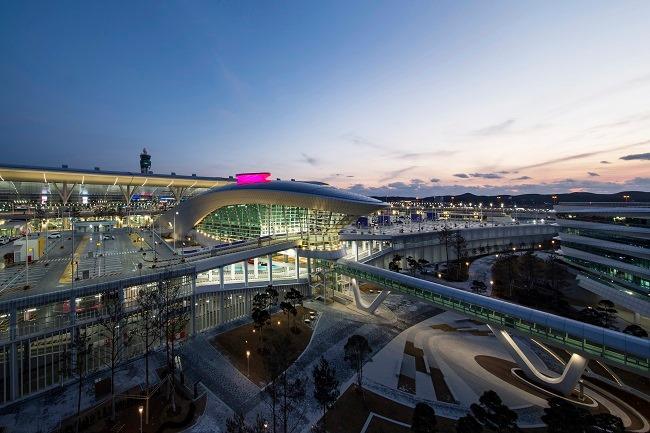 Incheon Airport has held the top tier positions for the world's best airport for many years since it opened.
It offers world-class passenger terminals, relaxation facilities, shopping complexes, and food options across its multiple levels. It leaves very little to be desired by any passenger passing through.
Incheon International Airport was named the winner of the World's Best Transit Airport in 2020. Terminal 2 at Incheon International Airport was named World's Best Airport Terminal in 2020.
You can find all the world's cuisines in terms of food options. If you are traveling with kids, there is a Kids Zone to keep the little ones entertained. You like shopping – you can peruse through more than 110 brands of cosmetics and fragrances, fashion labels, and even hundreds of brands of alcohol and tobacco.
Beyond all these, there airport's cinema complex, laundry service, ice skating rink, and so much more to explore!
#9 Koreans are very superstitious people
Superstitions are pretty standard across the world, and South Korea is no different. South Koreans are known to be extremely superstitious people.
Some of the interesting superstitions of South Korea include: 
Tetraphobia – The number 4 is bad luck (like how number 13 is bad luck in western culture). Many elevators in South Korea will avoid using this number as a level. You will see floors like – 1, 2, 3, and F.
Writing people's names in the color red is always avoided unless you want them to know you want them dead.
South Koreans don't generally sleep with the fan on in a closed room, as they believe this could kill someone.
#10 There are more than 300 types of kimchi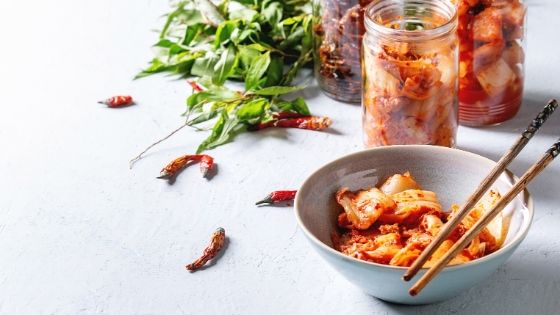 There are more than 300 types of kimchi, and it is versatile enough to be incorporated into anything. And by anything we do literary mean anything – be it pizza, hamburger, or even donuts!
A side dish of kimchi is standard no matter where or when you are eating a meal.
Read: All you need to know about kimchi.
Korea is an incredibly exciting and complex country, and the more you learn about it, the more you'll want to know.
And now you know a lot more about Korea than it just being a K-pop hub or a place to enjoy Korean cuisine or even see Samsung everywhere.
What's the most interesting and coolest fact about South Korea? Feel free to leave a comment about your experiences; we'd love to hear from you!
11,030 total views, 1 views today