Seoul, the cosmopolitan capital of South Korea offers several one-of-a-kind experiences and attractions seeped with age-old traditions. There are travel experiences for every kind of traveler, be it imaginative artists, adventure seekers, designers, or soul searchers. You can get to know the capital city in a more meaningful way. These eight unique experiences and activities will certainly enhance your next trip to Seoul.
Contemporary Tea Houses
Traditional tea ceremonies are a part of Korean culture and have a rich history behind them. You can enjoy a fun and modern twist on the traditional tea ceremony in one of the contemporary tea houses in Seoul.
ALTDIF Tea Bar by tea blender Eun Bin in Hongdae is one such place that you can explore. The cafe itself is sleek and seasonal, themed tea courses are usual in the cafe. These courses are part tasting and part performance art. There's a tea master who takes seven guests through an all-sensory experience. It lasts for two-hours and includes five courses altogether. There is story-telling, snack, and the main event.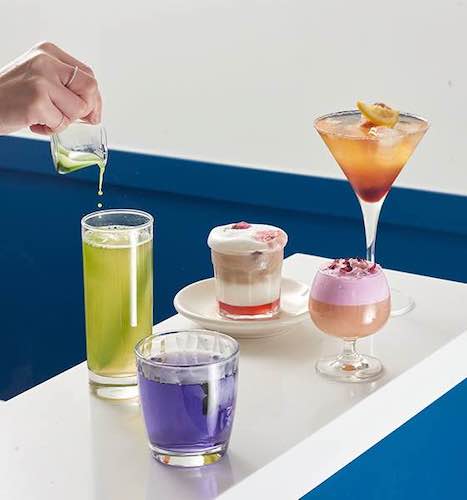 Each five-course tasting experience is based on a whimsical theme like Alice in Wonderland. There are hot and cold brews where the flavor of the tea is related to the theme. For example, there's Space Odditea which is a recent blend of chamomile, peppermint, and pineapple.
Modern Hanbok Fashion
Hanbok is the traditional clothing for Korean and exploring the old streets of Seoul will certainly make up for a unique experience. But, fashion designers have transformed hanbok into something ready-to-wear, special occasion attire, and equivalent to haute couture.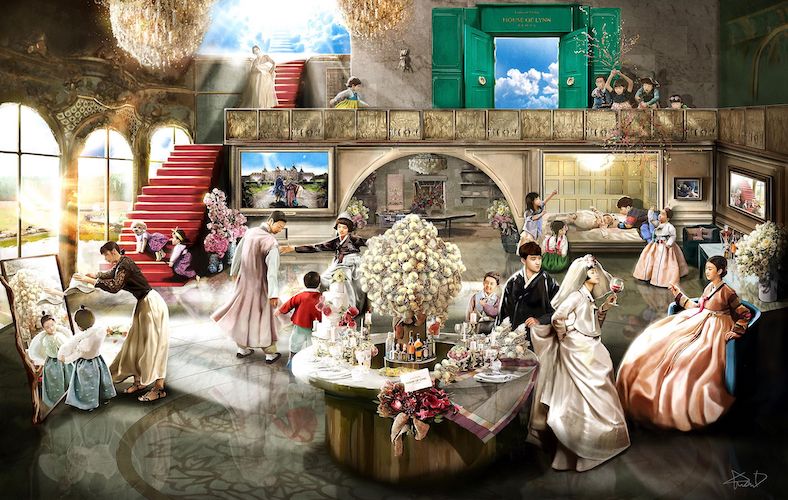 Kim Min Jeong, a Seoul-based fashion designer is transforming traditional Korean clothing under her fashion label, Hanbok Lynn. Each piece from the brand features light fabrics in whole assortment of colors. These fabrics are much easier to wear as compared to the traditional heavy silk hanboks. The modern makeover of the hanbok will certainly make you want to get one for yourself so that you can also get a chance to embrace the gracefulness of hanbok.
Handmade Hanji
Hanji is the fine-quality Korean paper made from the bark of a mulberry tree. Historically, it was used for calligraphy, wallpapers, art, and for making other craft items like folding fans.


In current times, hanji makers are reimaging the conventional uses of hanji and are making some exciting things. They are reimagining new colors, patterns, and textures to make clothing. You can take a look at the Hanji Culture and Industry Center (HCIC) in Seoul. It houses around 400 handcrafted hanji products, hanji samples that you can feel and touch, and also hands-on hanji workshops.
Wine Culture in Korea
Conventionally, Korea is only known for 'makgeolli', a fermented rice wine that dates back around 2,000 years. Now, the modern Korean wine culture is blooming thanks to a variety of native fruits. You will find Korean wine made from local wild grapes, apples, peaches, kiwi, raspberry, plums, persimmon, and even omija.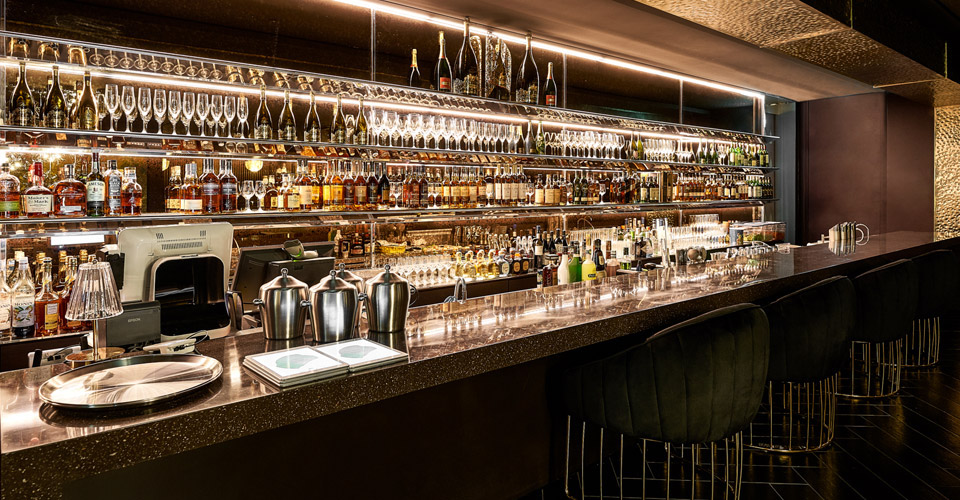 These wines from Korea are fresh and sweet in flavor and pair perfectly with spicy and salty Korean dishes. If you are a wine aficionado, you can savor sommelier-curated dinners showcasing Korean wines at La Cabaret Cité. It is a gourmet Asian-French restaurant in Seoul. The restaurant boasts of an impressive 200-label wine list that includes several regional wines.
Traditional Hansik Cuisine
While on your trip in Seoul, you can enhance the overall experience by indulging in traditional Korean cuisine, hansik. There are two popular hansik hotspots in Seoul – Gyuban and Hansikgonggan.
Gyuban is run by acclaimed owner-chef Kim Ji Young who keeps scouring vintage cookbooks to recreate recipes for traditional menu items. You can enjoy dishes like kimchi and pork marinated in deongang at the restaurant.


Hansikgonggan is run by chef Cho Hee-sook who is known as the godmother of Korean cuisine. The restaurant merges the past and present in tradition-inspired dishes.
Craft Cocktails
Mixologists in Seoul craft cocktails bar are coming up with new drinks making it an exciting experience that will certainly enhance your trip to Seoul. For reinventing, they use Korean ingredients like lcally grown ginseng, omija berry, green tea, and nashi. These ingredients add a completely different edge to classic cocktails like Martini and Manhattan.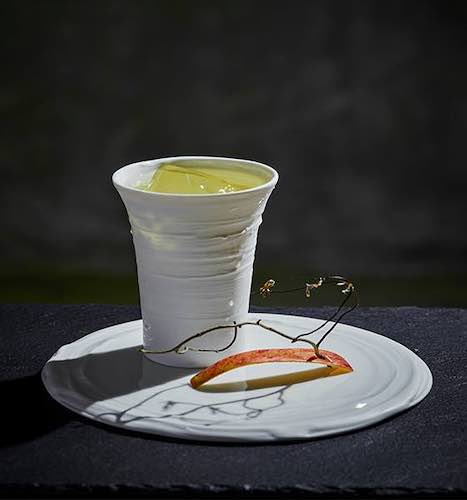 Bar Cham is one cush place where you can enjoy some unique cocktails. It is an intimate cocktail lounge housed in hanok (a traditional Korean house).
Charles H is another speakeasy-style club in the Four Seasons Hotel in Seoul. It's hidden entrance masked by shelved library books makes the entrance to Le Chambers exciting.
Holistic Spa Treatments
In the bustling city of Seoul, maintaining mind and body wellness is essential. And that means, making time to enjoy the holistic spa treatments inspired by Korean ancient traditions. SPA 1899 specializes in red ginseng infused rituals and therapies. It is a uniquely Korean ingredients that is believed to promote both inner and outer beauty.


Sulwhasoo Flagship Store in Seoul also offers a premium and holistic spa experience through its Preimum Korean Herbal Medicinal Anti-Aging Spa.
Gourmet Artisan Desserts
At JL Dessert Bar, dessert is not just an afterthought but an art form. Justin Lee, the chef-owner, uses colorful, fresh, and local seasonal ingredients in his dessert masterpieces. You can enjoy local cherry tomatoes, Korean pears, avocados, and even Korean ginger in the dessert. The whole experience is inspired from the fine-dining tasting menus as you get plated dessert paired with drinks.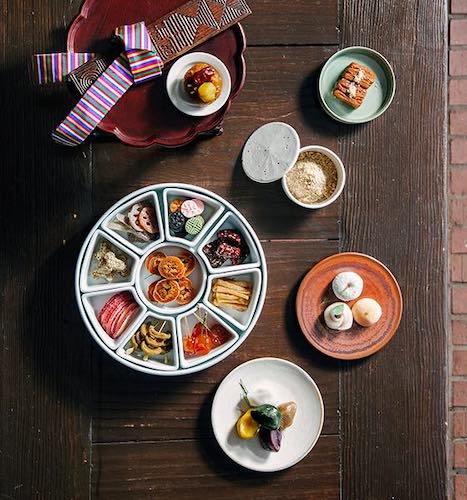 If you are looking for a more traditional dessert experience to enhance your Seoul trip, Dongbyung Sangryoun is a must-visit. This dessert cafe in Seongbuk-dong is run by chef-owner Park Kyung-mi. He is a master of Joseon Dynasty royal cusine and makes some artful interpretations of traditional desserts like rice cakes.
These eight activities will certainly enhance your regular trip to Seoul by including some traditional activities.
Don't forget to check out these other South Korea travel posts:
1,696 total views, 4 views today