South Korea can serve as the ultimate travel destination for all those people having a 'wanderlust' tattoo. It has got everything that attracts a traveler, beautiful landscapes, stunning monasteries, delicious food, quaint and picturesque towns, and whatnot. And Incheon is just the same! Its not just the South Korean city that you will land in but also a heaven for nature lovers with all the best places to visit in Incheon!
Incheon is one of the most extraordinary locations in South Korea, where you can find yourself in the lap of nature. It is much lesser known compared to Seoul or Busan, but you may have a lot more to explore here for an Incheon Day trip.
Let's delve into the details of some of the best places to visit in Incheon and the natural beauty seeped tourist attractions that you can find around.
The Best Underrated Places to Visit in Incheon
Yeongjongdo Railbike
This place is like a dream because here you get to ride your rail bike along a rail track that runs by the West Sea of Korea. It is located near the Incheon Airport in Yeongjongdo island. If you want to go out with your beau for a romantic but fun day, then this should be on the top of your list. It is a unique option amongst all the other Incheon Parks. You can ride a rail bike by the sea while appreciating the beauty of Seohae (West Sea). It covers a distance of about 5.6 km from Wolmido Island to Incheon Bridge, where you can enjoy the splendid views along the way.
Songwol-dong Fairy Tale Village
This spot can be correctly termed as an outburst or riot of colors – the Songwol-dong Fairy Tale Village. This cultural village of Incheon is filled with bright and glittery models of fairies, princesses, and pygmies. Murals and paintings dominate the space and make it the ultimate destination for a day out with your kids. This is one of the most off-beat destinations among the other best places to visit in Incheon.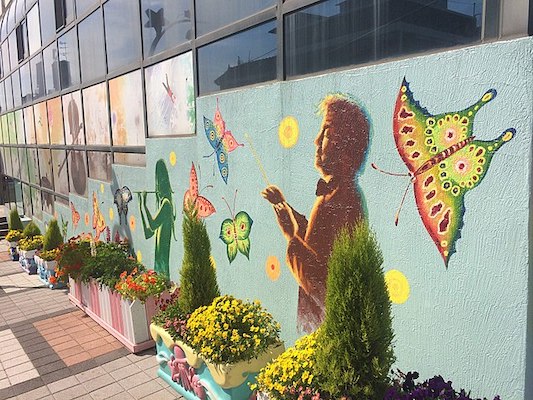 Songdo Central Park
Songdo Central Park is a seawater park situated in Songdo International City, Incheon amongst many skyscrapers. It is the first city in South Korea to make a lakeside park using seawater.
Both a bicycle path and a walking path is available in this park. That is why all the visitors can enjoy this location to its fullest. When the seawater glistens from the setting sun's last rays, it looks surreal in the Solchan Park. The park looks even better post sundown because the buildings around it light up in the evening. You can also visit the deer park here or experience kayaking and family boating in the river.
Incheon Grand Park
Incheon Grand Park is another piece of wonder because it is an urban natural setting. This place tops the list of best Nature spots at Incheon. Brimming with ample greenery and fresh air, it also houses an arboretum, children's zoo, bicycle square, rose garden and much more. You can check out different types of plants and animals in the arboretum and the zoo, and if you are more into some tranquility then you can take a walk by the lake, listening to the calming sounds of the water.
The special attraction of this park is the 'Forest Of Healing'. It has a walking course that allows you to experience Nature Therapy. You can also rent a bicycle to ride around the entire campus because it is vast!
Gyeongin ARA Waterway
Gyeongin ARA Waterway is another beautiful getaway in and around Incheon. It connects Hangang River to the Yellow Sea to an observatory, artificial waterfall, Sculpture Park and many other such attractions. You can take a relaxing walk along the waterway or rent a bicycle and ride by the ocean.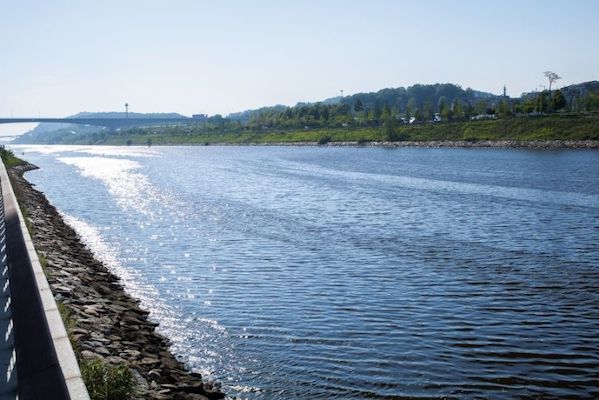 Eurwangni Beach
Want to experience the serenity of a white sand beach near the Incheon airport? Head straight to Eurwangni Beach. Incheon beach spots have a lot to offer to its tourists. However, this place is not a regular one. It can be a hotspot for all the adventure sports lovers because you can experience the exciting banana boats and jet skis. It is also very suitable for your kids because the ocean's approximate depth here is 1.5 m that is not at all dangerous for them. You can also experience a lovely sunset here followed by some amazing stargazing.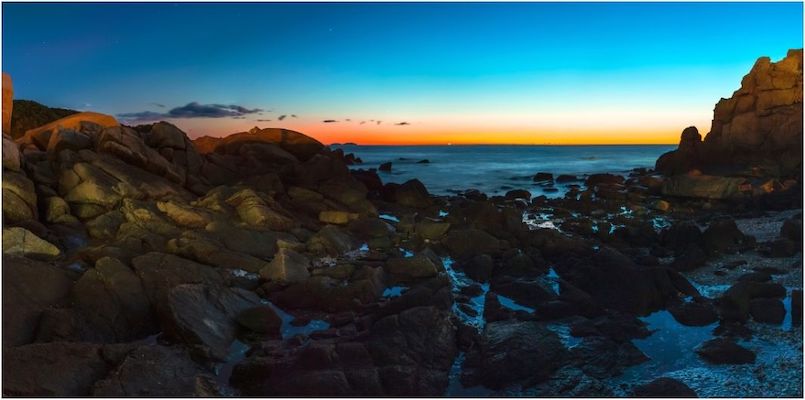 Wolmido Island
Wolmido Island or Wolmido beach is one of the most famous getaways in Incheon. If you are wondering about how to go to Wolmido then let us guide you! All you have to do is take a half an hour bus ride from the Incheon Subway Station.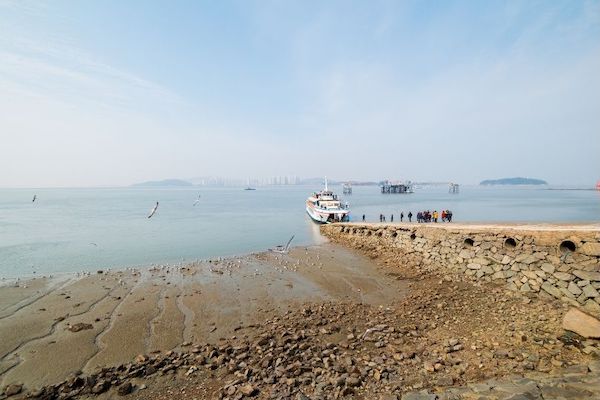 You can hit the Wolmido Traditional Park and enjoy nature at its best with delicious Wolmido Seafood, beautiful gardens and ponds. Wolmido also offers a great amusement park for the wild souls. It is another great one from the exciting list of best nature spots in Incheon that you must visit!
Check out interesting winter activities in Korea from KoreaTravelPost:
Love it? Pin it!