Read on to find out more about things to do, places to see, and food to eat in Yangyang in Gangwon Province in South Korea.
Yangyang is an ideal destination for those who prefer off-beat locations to avoid the hustle and bustle of overtly crowded places. It is a county situated on the shore of Gangwon-do and has several hidden gems for you to explore.
Beach fans will find countless choices for water sports, but even those who dislike the ocean will have plenty to engage in, starting from hiking to see the mountaintops to visiting enchanting temples, enjoying Korean delicacies at famous restaurants, and many more.
Here's a tourist guide to Yangyang to make the most out of your trip there.
Things To Do in Yangyang
Yangyang is a beautiful place that is gradually growing in popularity because of the diverse possibilities it provides visitors.
Embrace the variety of beaches
Beaches are prime attractions in Yangyang. Tourists love to flock together and indulge in several water activities. Witnessing the new day's arrival at dawn and then bidding adieu to the day during sunset at the beaches is also a favorite pastime of many. 
Here are some of the best beaches you need to visit.
Naksan Beach
This beach is simply serene. The clear transparent water, along with the gentle waves, is a soothing sight to the eyes. You won't mind spending long hours in this beautiful setting.
Sunset is the most preferred time to visit the beach, thanks to the breathtaking colors the sky displays. Leisurely walks also become more enjoyable during dusk.
This beach is a must-visit if you appreciate water sports, and surfing and paddle boarding are on your bucket list. While specialists may surf on any beach, beginners will do well at this beach. This is because there are several guides and surf schools around to aid starters.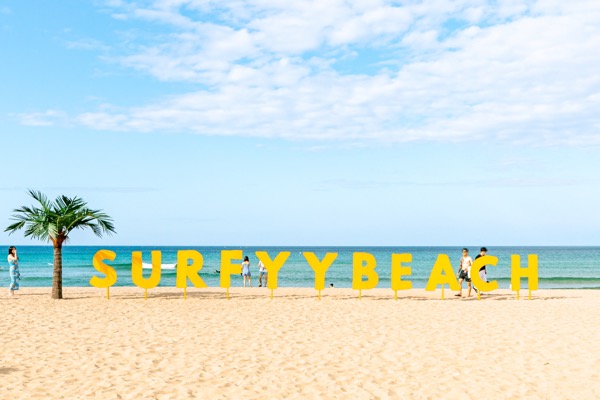 Plus, there is an abundance of beachwear options available for you to take some cool Instagram-friendly surfing snaps of yours.
Seorak Beach
Seorak Beach is a fantastic option if you're seeking the best beach to see the sunrise. The picturesque backdrop of merging oceans, mountains, and the sky above at dawn exudes a splendid aura. This beach is the perfect destination to welcome the day. 
Hajodae Beach
Because this beach is more popular, some surfers prefer it over Yangyang Surfyy Beach. Tourists love to camp here and take full advantage of the picnic spots available in the area. The crystal clear water is also great for swimming in the summer season.
The beach authorities also host several events throughout the year.
Go for long road drives
Long scenic drives are an integral part of any vacation, and if those take you to a more gorgeous destination, you should go for it.
The trip to Yangyang will remain incomplete without Seoraksan National Park. This picturesque destination is a gold mine for nature lovers, with several majestic waterfalls and breathtaking mountaintop views. It takes around 1.5 hours to reach this beautiful and most popular national park in South Korea.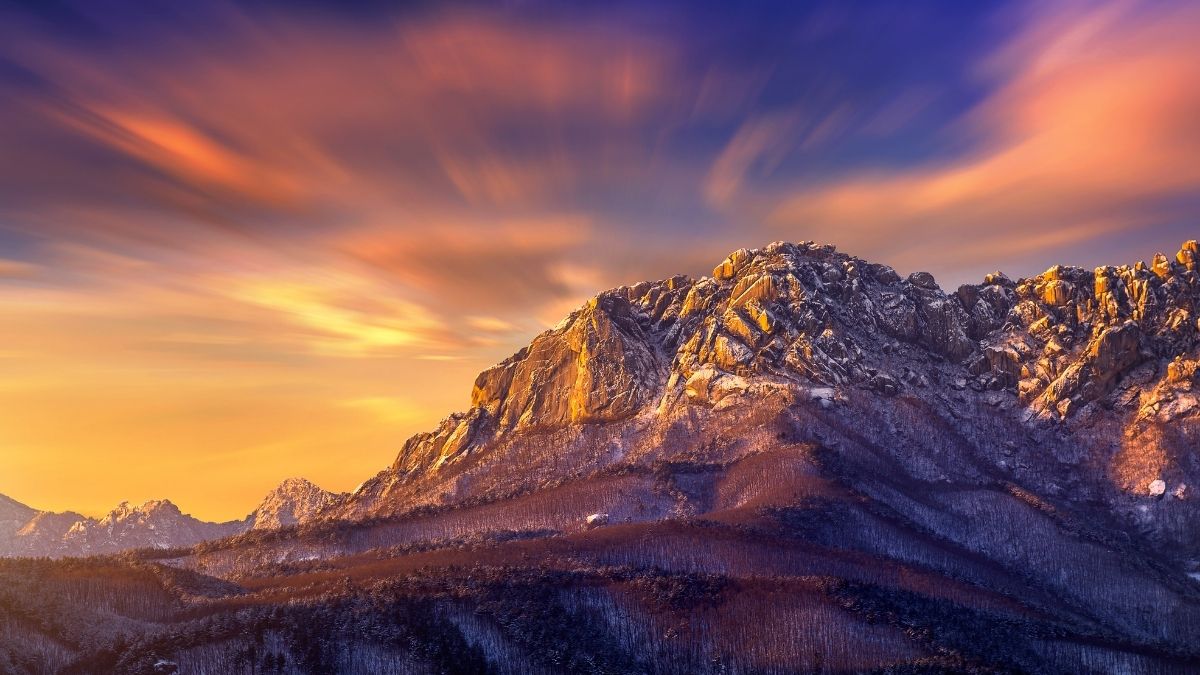 You can hike one of the many trails amidst the lush greenery for that extra thrill. If trekking is not your thing, take advantage of the cable car option to enjoy the beautiful views.
Samcheok
The picturesque 100-kilometer drive from Yangyang to Samcheok follows a stunning length of coastline that borders the East Sea. This coastal drive is a great way to take in the refreshing sea breeze.
You can pause to glance at breathtaking vistas and beautiful pine woods, have seafood in the nearby restaurants and witness the seasonal mountain sceneries.
Visit the alluring temples
There are many sites in Yangyang where one can find spiritual solace, Hyuhyuam Hermitage and Naksansa Temple being the two most popular of them.
Hyuhyuam Hermitage
Also referred to as the Huhuam Temple, this scenic oceanfront destination is gorgeous. Not only is the entire surroundings appealing, but also the amazing architecture deserves special mention. You will see beautifully carved statues and paintings for Gwanseeum-bosal and Yongwang.
The neighboring Yeonhwadae resembles a fully blooming lotus, while a few of the rock formations have turtle-like shapes.
This ancient Buddhist temple is another popular destination you should not miss. The structure of Avalokitesvara Bodhisattva, standing 16 feet tall, is a marvelous piece of work. Locals believe seeking blessing here brings good fortune in the near future.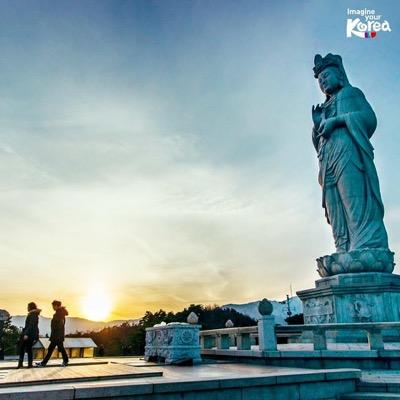 The magnificent Uisangdae pavilion perched at the cliff's brink is a great spot to take in the grandeur of the entire landscape. 
Dive into the local delicacies
You cannot come back from Yangyang without sampling the most amazing South Korean dishes. While there are numerous choices, we highly recommend experiencing the following classics. 
Ojingeo sundae
This classic street food, squid sausage in English, is a specialty of the Gangwon Province. It is typically made by filling diced tentacles, healthy veggies, and glass noodles inside squid tubes. Some eateries also top the dish with bits of pork or other popular meats to make it more flavorful.
Gamja ongsimi
If you are visiting Yangyang on a chilly winter day, having a hearty bowl of Gamja ongsimi will be a great choice.
The soup is made by shredding potato and then combined with its starch to form a dough. After that, it is divided into small sections, which are then rolled into balls by hand. The balls are then cooked in anchovy stew, and other veggies like mushrooms, colored bell peppers, and zucchini are added to intensify the taste. The final garnish usually contains seaweed flakes, sweet onions, sesame seeds, and egg crepe.
Sanchae jeongsik
This is a complete meal composed of various recipes made with the different parts of the plants that grow wild in the highlands of Gangwon Province.
Although the exact combinations may vary as per the restaurant you have chosen to visit, the most common sides include beans, spinach, pumpkin squash, and deadlock root. Rice is an important component of the dish all the vegetables. 
Happy Holidaying!
Related Posts
3,957 total views, 1 views today