Some people love festivals and events that include a massive number of people. However, crowds can be deadly, too. Just like what happened in the Itaewon Halloween festival that went from fun to frightening. Here's how you avoid crowd crush and protect yourself to prevent things like the Itaewon tragedy.
The Itaewon Stampede: from fun to tragedy – Could We Prevent?
On October 29, more than 150 people, including young people in their 20s, were killed in a crowd crush while celebrating Halloween in Itaewon.
About 100,000 people gathered, and the crowd grew on the narrow streets. Unfortunately, because of the high excitement, people started to move without control and pushed each other from all directions. As a result, many lost their footing and fell or got knocked down. Several found it hard to breathe, and others were trampled when trying to escape.
As a result, the crowd crush and stampede tragedy in Itaewon brought South Korea into deep mourning. They also decided to postpone or cancel most of the festivals and events scheduled in November.
How to Avoid Crowd Crush and Prevent What Happened in Itaewon
In an interview with India Times, a behavioral psychologist and assistant professor at the School of Liberal Arts, Noida International University, explained about crowds, which initially gave safety to the more vulnerable group members. However, crowds can be deadly in modern days.
"Crowds consist of people with high dopamine levels and looking for instant gratification. In such charged up circumstances, safety is often the last thing on people's minds."

Dr. Syed Zafar Sultan Rizvi, a behavioral psychologist and assistant professor at the School of Liberal Arts, Noida International University.
Moreover, unorganized crowds without any proper arrangements can lead to a stampede. For example, this was what happened during the Halloween festival tragedy in Itaewon.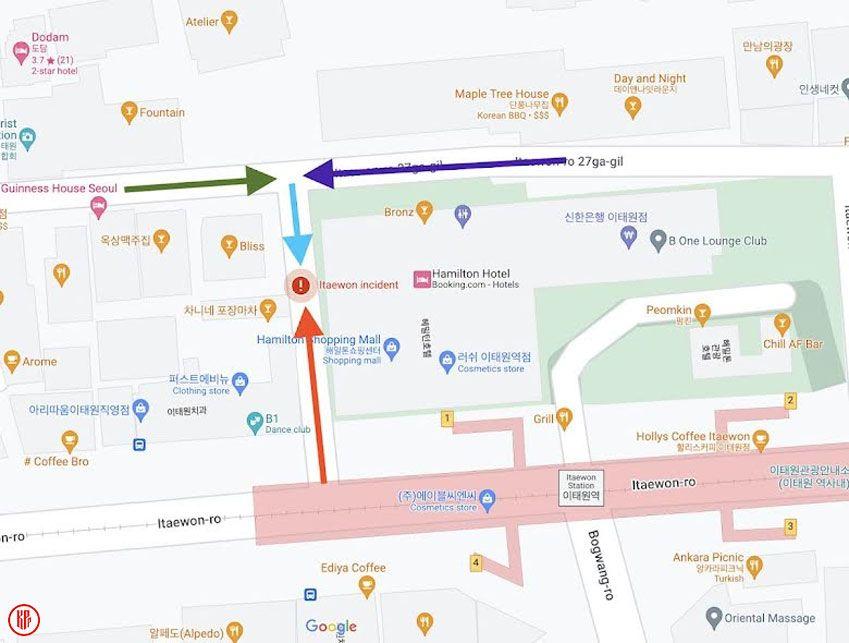 Tips to Avoid Crowd Crush
When you come to festivals or events involving a massive number of people, keep these things in mind to avoid crowd crush and protect yourself.
1. Calculate the area of the hall or place
Before joining festivals or events, you must know about the area. Avoid narrow places.
2. Find several entries and exits
Beforehand, you must take notes of several possible entries and exits, and make sure there's enough room for egress.
3. Understand the signs of over-crowded
The crowd density should not exceed five people per square meter to ensure stampedes won't happen.
How to know crowd density?
If you have no physical contact with people around you, the density is still under three people per square meter. And it is safe.
If you are bumping against one or two people around you, the crowd density must be around four or five people per square meter.
If you can't freely move your hands, there are already too many people. It would be best if you moved away.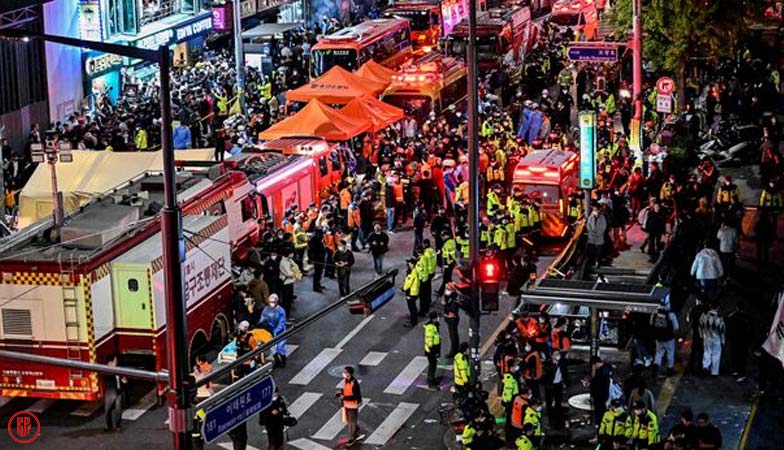 Tips to be Safe in a Dense Crowd
However, if you are already in a dense crowd, don't panic. Instead, Dr. Rizvi suggested, "Keep calm and carry on without trying to go faster or reach the front." And remember these things to keep yourself safe.
1. Make sure you have enough breathing room
Create a shield with your arms. Fold your arms in front of you like a boxer to avoid being pulled apart in a crowd.
Also, remember to give space between your arms and chest to ensure you have enough breathing room around your chest and face.
2. Try to stand firm.
Hold the ground beneath your feet. Keep your feet in a boxer stance. Feet apart, one foot in front of the other, and knees slightly bent. It will give you enough strength and balance.
If you lose your balance or fall, get back on your feet quickly. However, if you are unlikely able to get up from the ground, curl your body into a ball. Remember to shield your head and neck region.
If you drop your belongings off, don't try to pick them up. Once you bend down to pick it up, it'll be hard to stand back to your firm position. Remember, your life is more precious.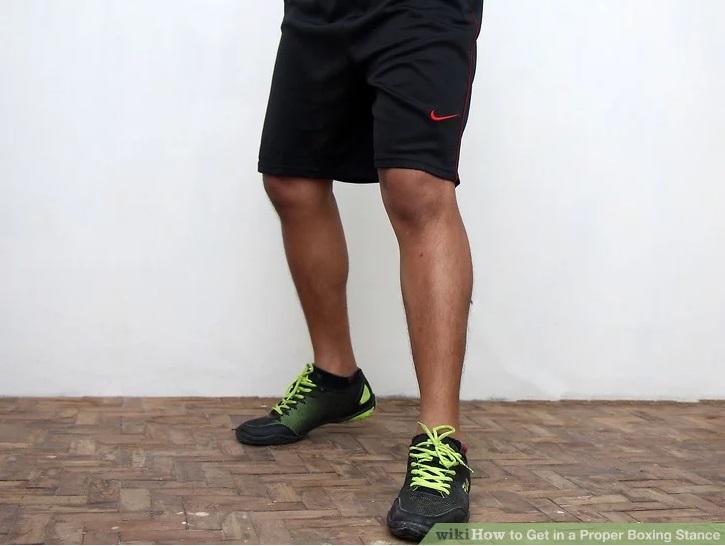 3. Move with the crowd
In a moving crowd, the crowd becomes like fluid. So it is better for you to move with the flow. Don't fight or move against it.
4. Find a less-crowded space
If possible, move diagonally through the crowd until you reach a safer, less-crowded spot. Remember to move in the same direction as the wave, not against it. Also, try to keep up with the pace of the crowd as you move.
5. Move away from barriers
The only time you should not move with the flow is when you're next to a wall, fence, or other solid objects you can't climb up. If possible, move away from walls, fences, and other barriers.
Finally, the whole team of Koreatravelpost offers our deepest condolences to the friends and families of the Itaewon stampede tragedy victims. We also pray that all the victims of the Itaewon Halloween accident will rest in heavenly peace.
We hope you always safe when traveling.
More to read about Korea travel:
6,396 total views, 5 views today